This article explains how you can send rich text messages that incorporate more formats than just pure texts.
Feature Overv
ew
Rich text message allows you to send a message that includes a title, body content, images and @mention information. Using a rich text message in your communication can evidently enhance the efficiency of messaging. 
Procedures
1. Create rich text message
Click the rich text message button on the right of the messaging window to start editing.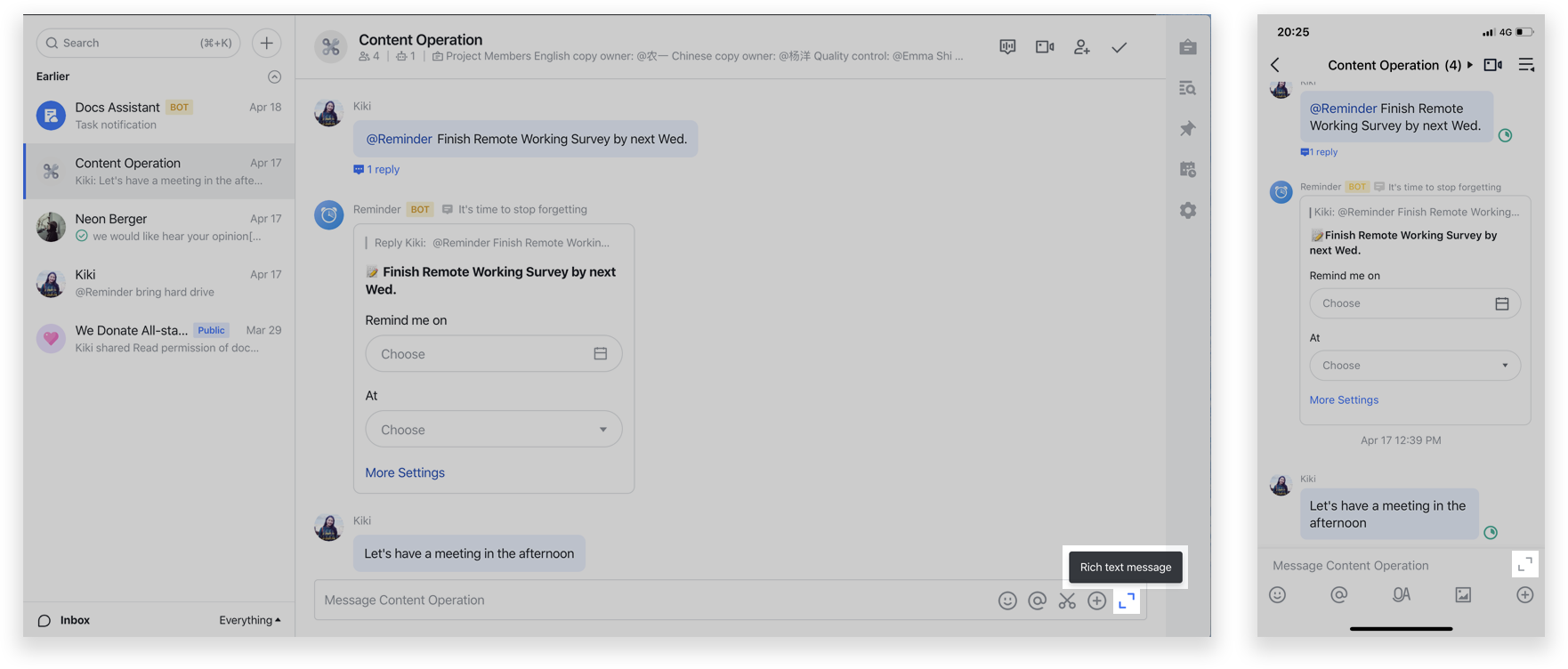 Compose content using texts, emojis, @mentions, images, and the screenshot tool. Click Send on desktop or the app logo on mobile to complete the rich text message.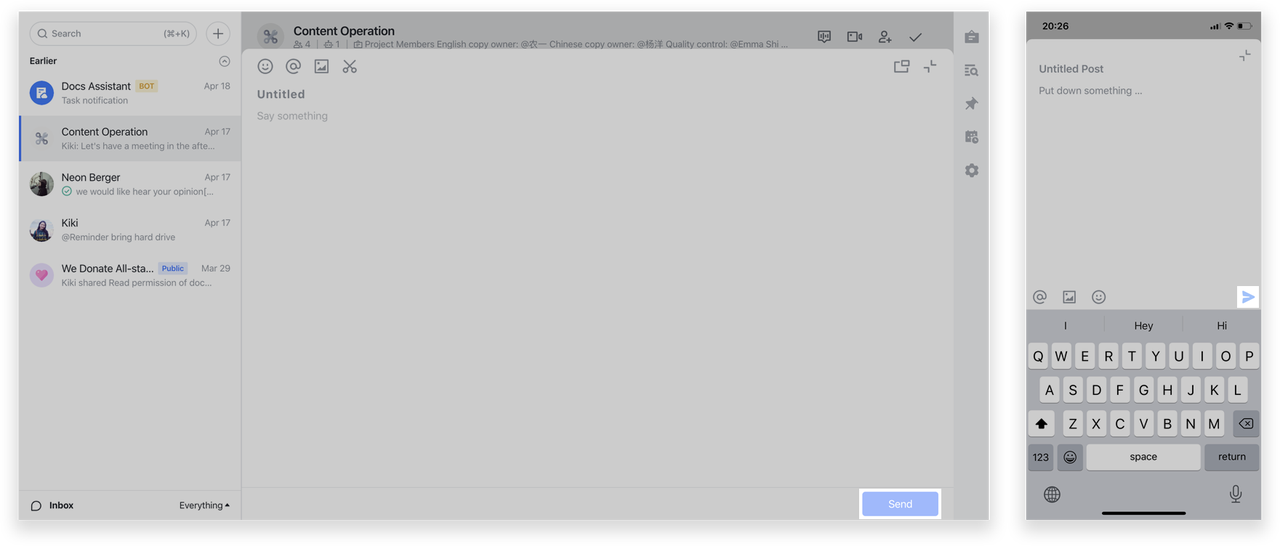 2. View rich text messages
The rich text message will be automatically folded when it gets too long. Click More to view the complete message.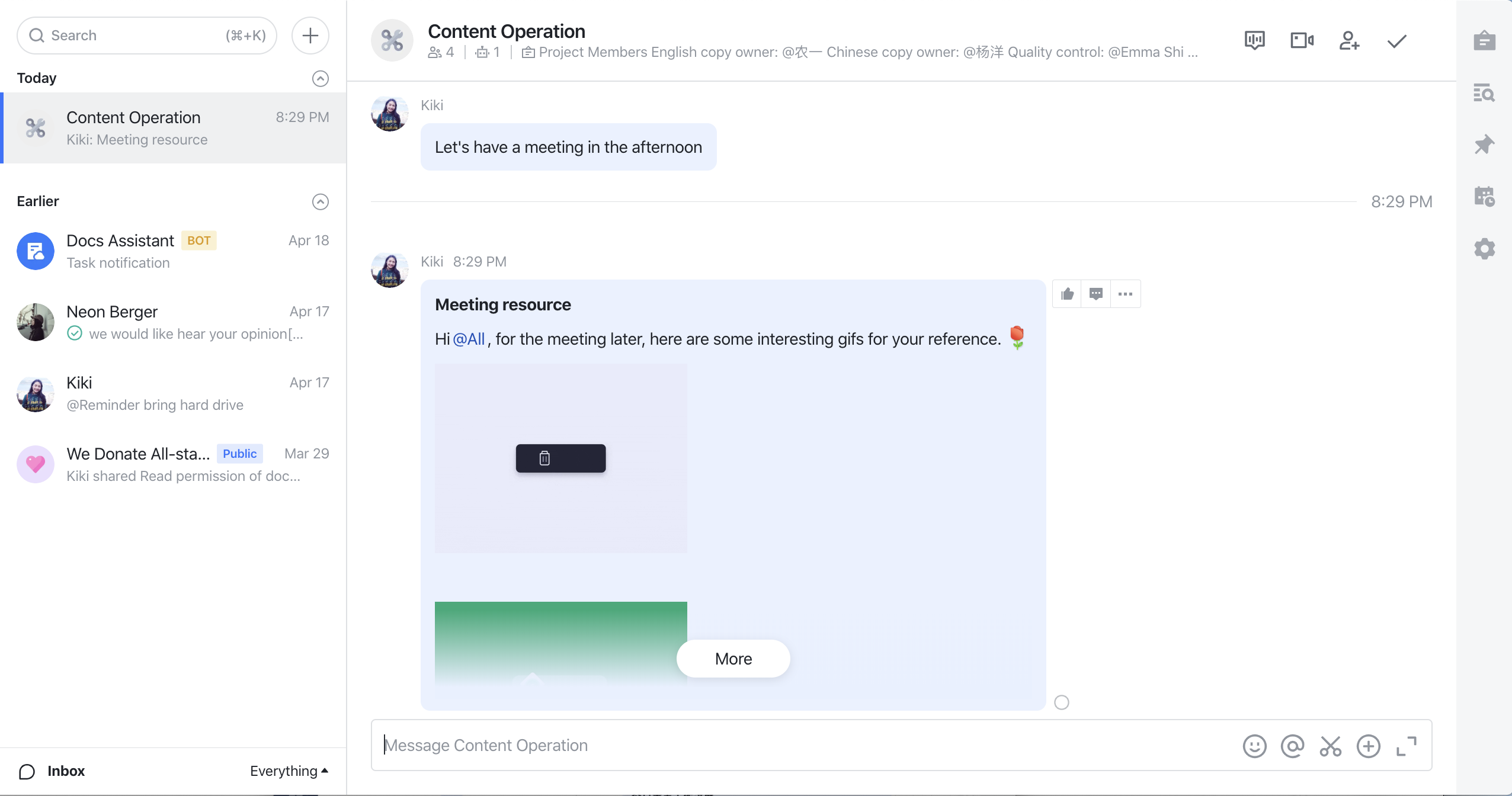 👏 Congrats! You have now learned to use rich text messages. Try it out now!
💕 To learn more about messenger, click here!
💕 If this article does not solve your problem, you can click on your profile photo - Contact Support to contact our agent.