Feature Overview
With one click you can create a meeting group from the event card which includes all participants. In this group, members can learn about the meeting background, view event details and the group announcement, and even edit meeting notes together.
Procedures
1. Create a meeting group
 Go to Calendar, choose the meeting event for which you want to create a group, and click the Create a meeting group icon on your event card.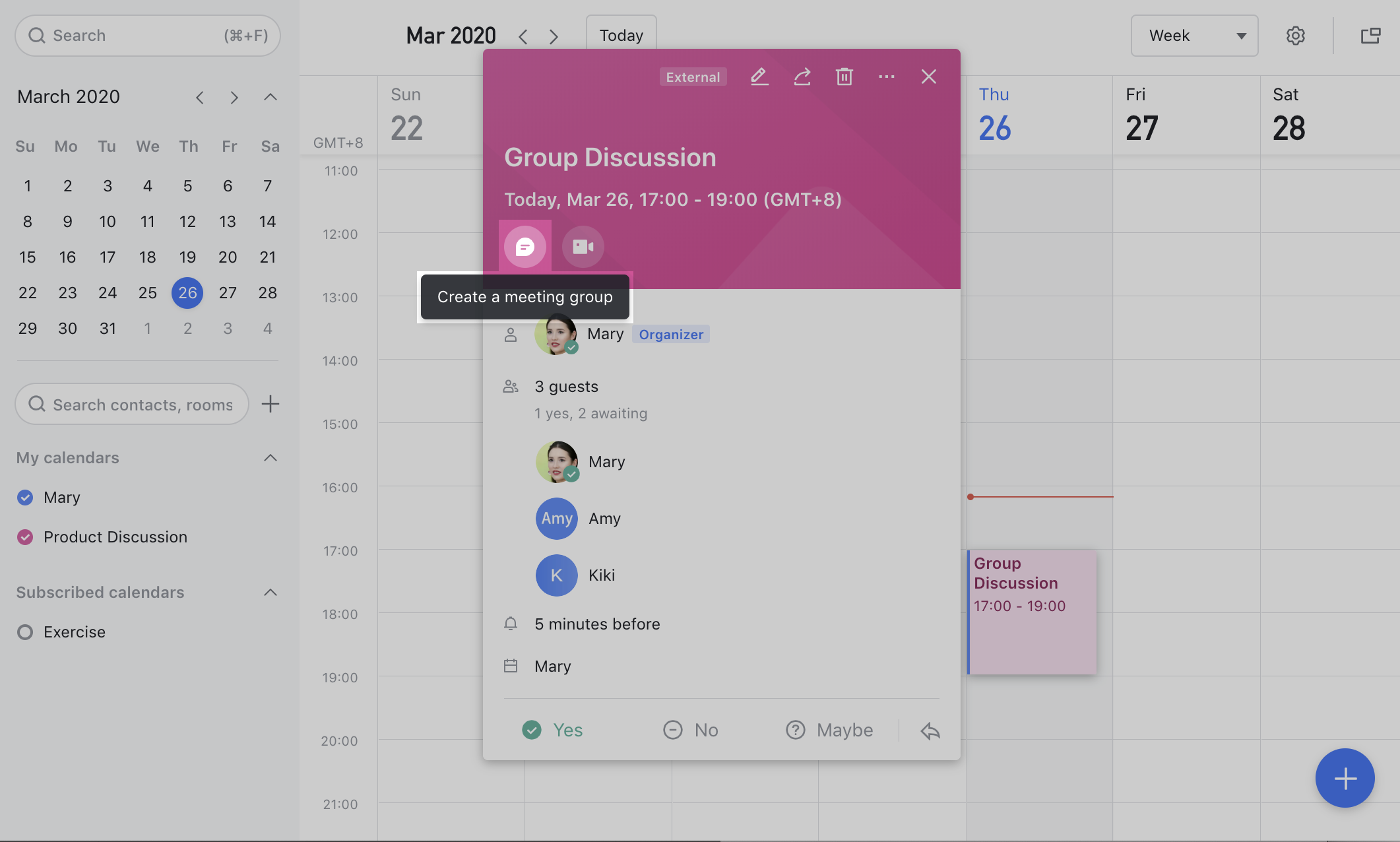 2. Create and edit meeting notes
Meeting group members can edit meeting notes together. Click Create meeting notes, and you will be directed to a meeting notes template. Once the doc is opened, the Create meeting notes icon will turn to View meeting notes, and by clicking it you can view and edit the meeting notes.
Note: In a meeting group, the group announcement will default to a meeting notes template as well. Any edits will be saved to the cloud, and members can view the updates in real time.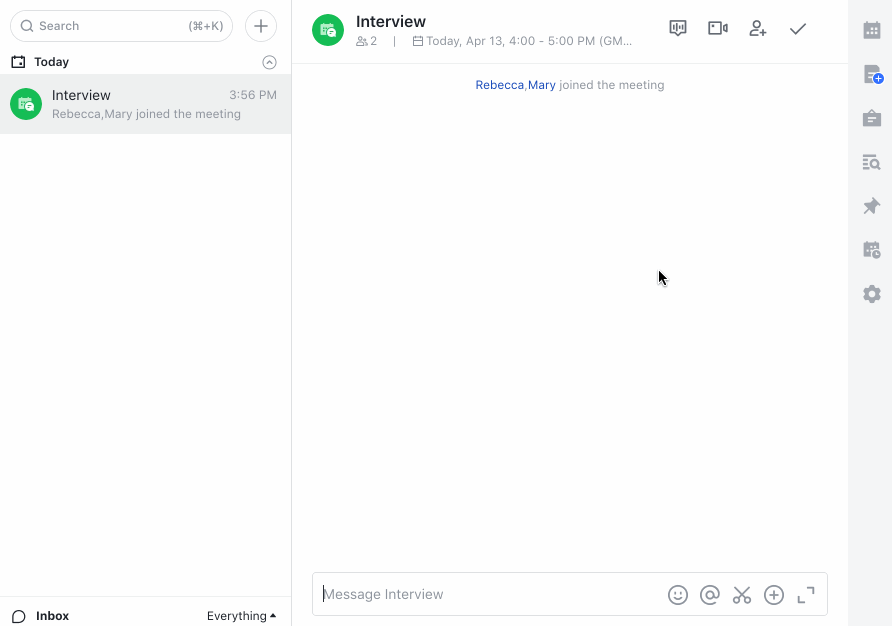 👏 Congratulations! You now know how to create meeting groups and meeting notes.
💗 If you want to know more about Calendar, click here.
💗 If this article doesn't answer your questions, you can go to Profile photo - Contact Support and talk to our human agents.