By uniting a wide variety of interactive features, Feishu creates highly-productive collaboration experiences for optimal team efficiency.
Messenger
Messenger is designed for work communication. With concise organizational structure and accessible contact information, Messenger helps you find and reach out to colleagues with ease.
Messenger redefines internal communication without creating unnecessary notifications.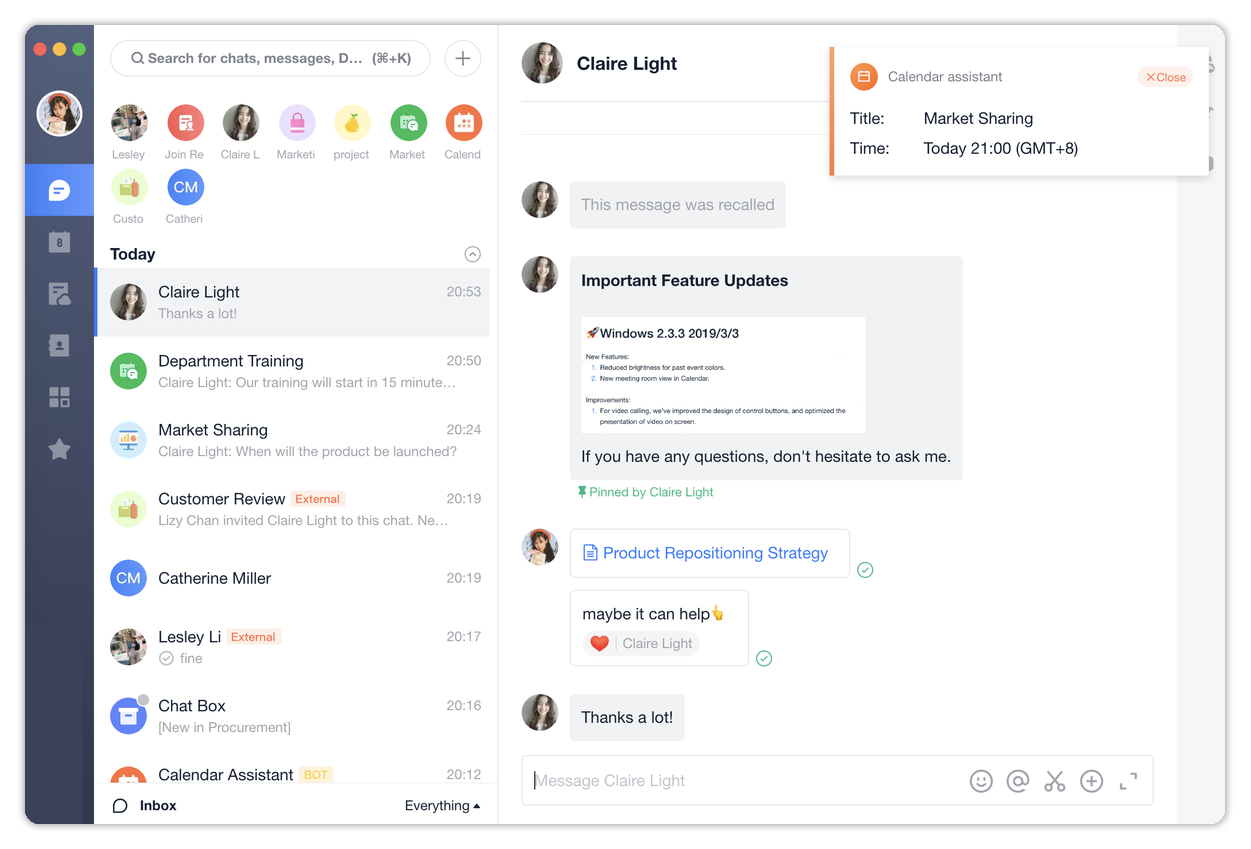 Calendar
Calendar keeps your team on track in a collaborative way. You can subscribe to multiple calendars, rearrange your work schedules, and initiate a meeting in just one step.
Docs
Docs is more than a cloud space, but a collaborative document creation tool beyond imagination.
Docs allows you to upload, download, and preview your files in multiple formats (word, excel, ppt, pdf, video, and other popular formats). Cloud-based synchronization of Docs makes it easy to edit, comment, and share a document with your team.
Combining document creation tools, such as docs and sheets, Docs provides an extensive content creation tool. With Docs, you are able to use flexible insertions, focused discussions, and customized permission settings.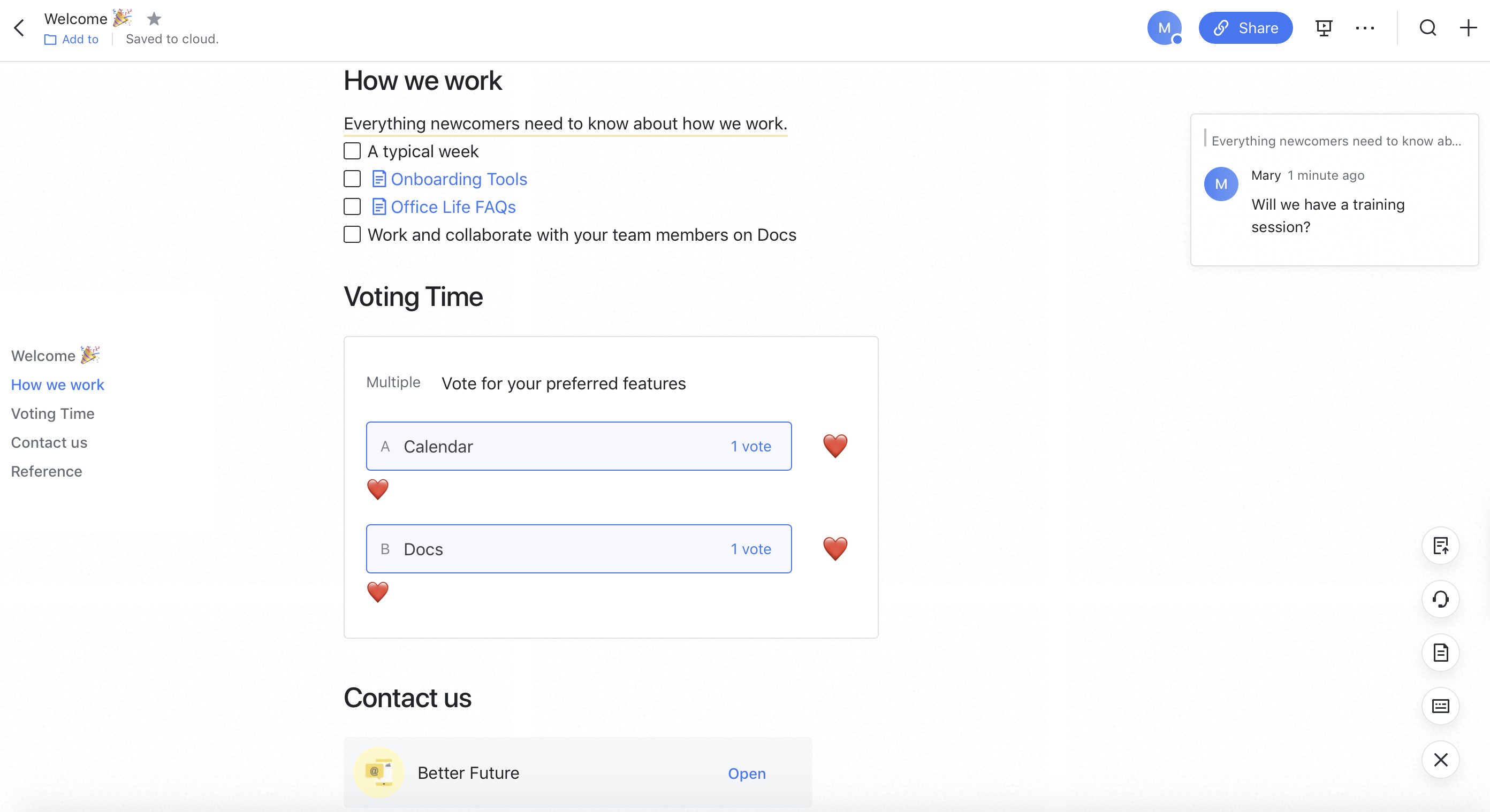 Open Platform
Feishu provides a rich set of APIs. You can connect Feishu Open Platform with internal systems, so you can collaborate in one place without switching platforms. Apart from Feishu, developing your own app provides you an agile work style with more scalability and better efficiency.
Feishu also welcomes third-party software vendors to develop apps for all Feishu users.
Before using Feishu, you need to create or join a team.
•

​

Create your team for free

– provide some information about you and your team. As the first member of your team, you will be automatically assigned as an administrator. As an administrator, you can send invitations to your team members and everyone could enjoy Feishu interactive features.
•

​

Join a Feishu team – if your company has already created a team, you will receive a link from your company admin. Welcome to join Feishu through this link.
Feishu is a free app for creation and collaboration. If the free Standard Edition cannot meet your needs, you can pay for value-added services for customized services and tailored solutions.
•

​

Contact us

and we'll be in touch to provide better support.