Add, edit and resolve comments with other collaborations using any device. 
Add comments
1. Choose a cell you want to comment on.
2. In the toolbar, click the comment icon.

3. Write your comment and click Post.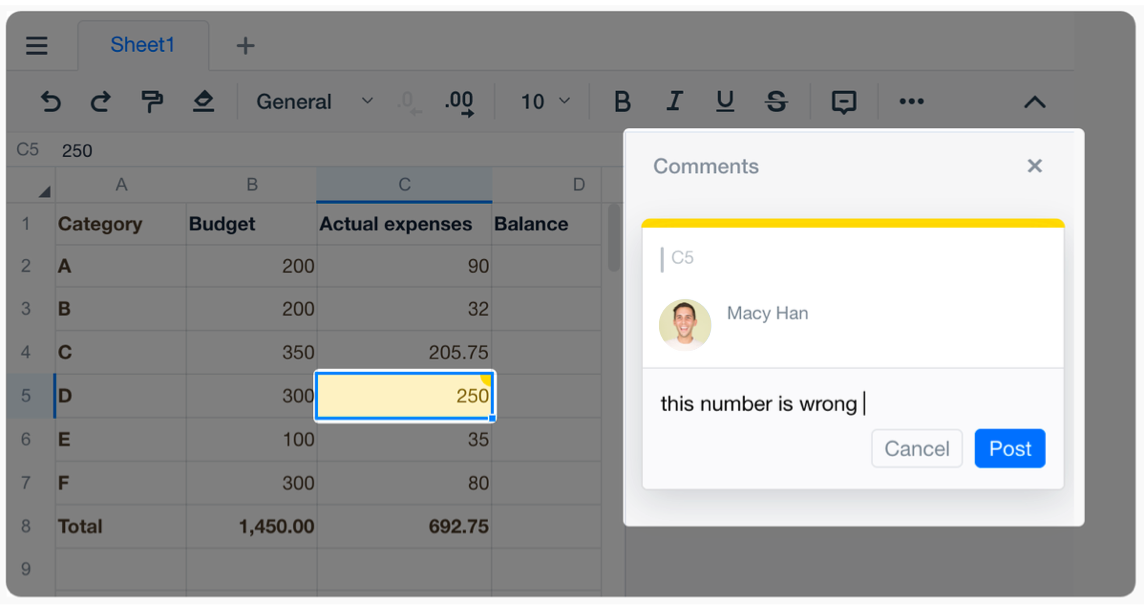 4. The sheet owner and the collaborators will receive a notification when you post a comment. 
View comments
1. Check the cell with a yellow superscript to view the comment.
2. Or in the toolbar, click the comment icon to view all comments.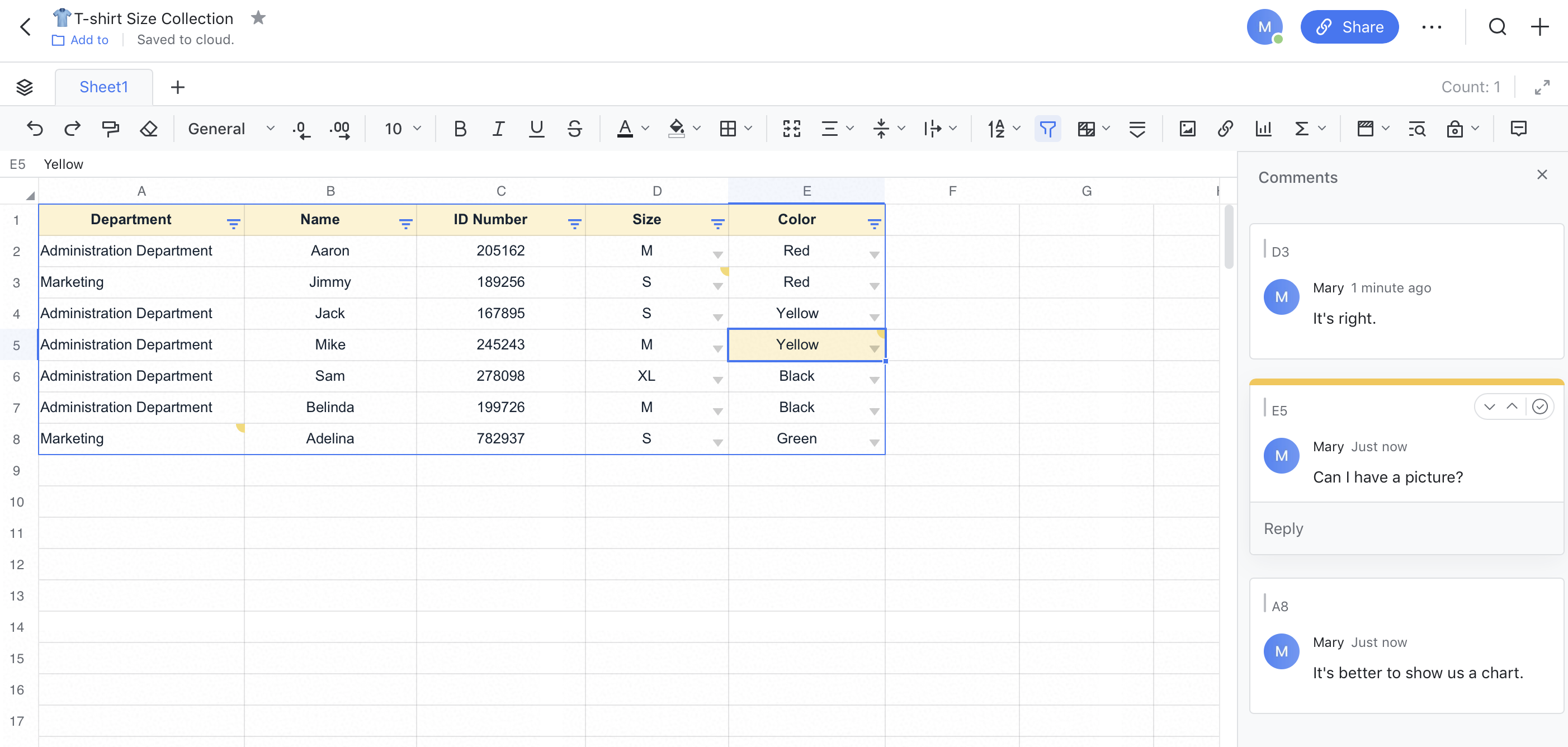 Edit Comments
1. On the comment you want to edit or delete, click More.
2. Click Edit or Delete.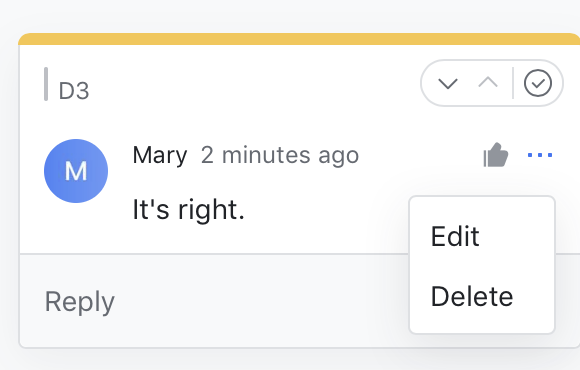 Resolve comments
1. Click the tick icon when you are done with your comment.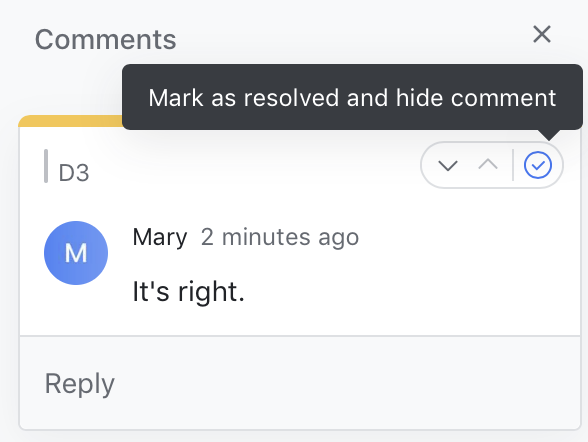 2. You can view any resolved comment on 
Comment history.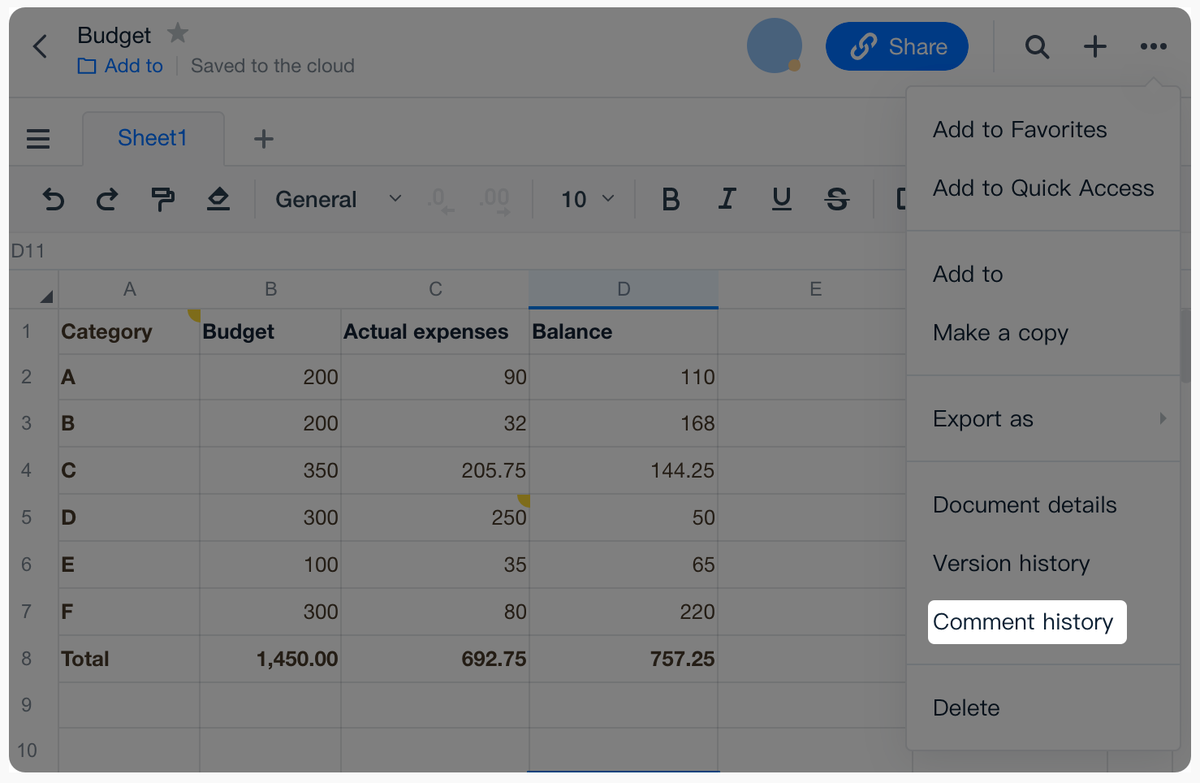 3. You can reopen and check 
all 
resolved comments.