This document describes how to use Quick Search to efficiently manage important messages and quickly search them.
Function Overview
Feishu supports desktop use of the Quick Search feature by all members.
Quick Search sorts all your messages by order of importance. You can easily go down the list and prioritize the important matters. Furthermore, Quick Search speeds up your work by allowing you to search for various different things like groups, contact persons, help desk, applications and even documents.
The Quick Search is the fastest and simplest way to get around on Feishu. Use it to quickly jump between chats, Drive, Help Desks, and even apps.
Who can use this feature?
All of you can use this feature, but only on desktop.
Use QuickSearch
From your desktop, click the Search box at the top left corner of the homepage to start searching. You can also press ⌘+K to use Quick Search.
Before entering a keyword, the Quick Search list will include unread Buzz messages, @you, @all, unread messages, marked chats, and drafts.
Start typing a keyword to show all relevant results you want to search. You can search chats, Docs, Help Desks, and apps here.
Use ↑ , ↓ tab, or scroll through the list. Once you've found what you're looking for, press Return to open it.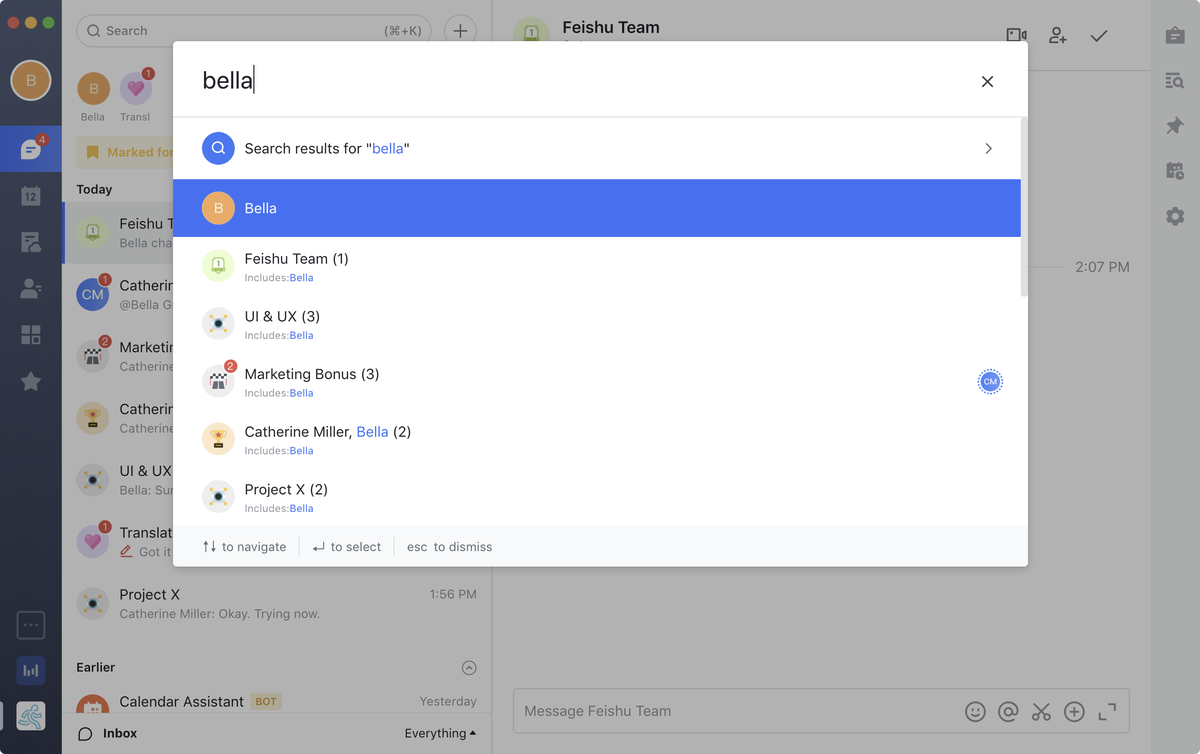 Quick Search shortcuts
The default shortcut of the Quick Search is ⌘+K or Ctrl+K, which you can modify in Settings - Shortcuts. You can set a hot key as a global shortcut that can also be used on Feishu to call up Quick Search while in the backend.