This article explains how you can edit the announcement and notify group members.
Feature Overview
When a person wants to make an announcement to the whole group, this feature will be of great help. All group members can use this feature. 
Note: 
Edits to group announcement will be saved in real time, and group members can also view the real-time edits.

Announcement feature supports collaborative editing by multiple people, to avoid overlapping edits.
Procedures
1. Edit announcement
Click the Announcement button on the right sidebar. By default, all group members can edit group announcements.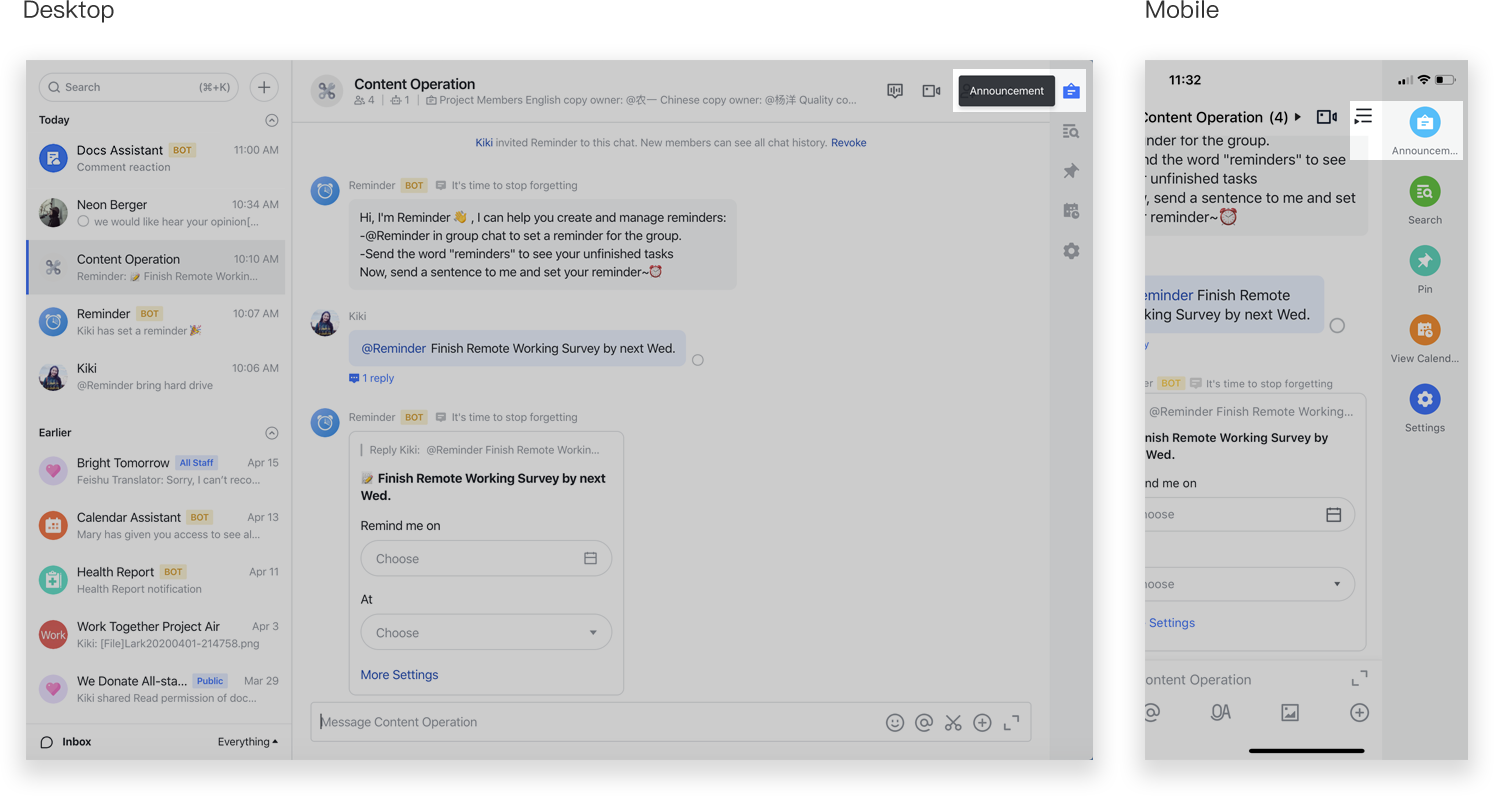 Announcement supports multiple formats. When you hover on the text, you can click + or = that appears on the left to insert or edit content style.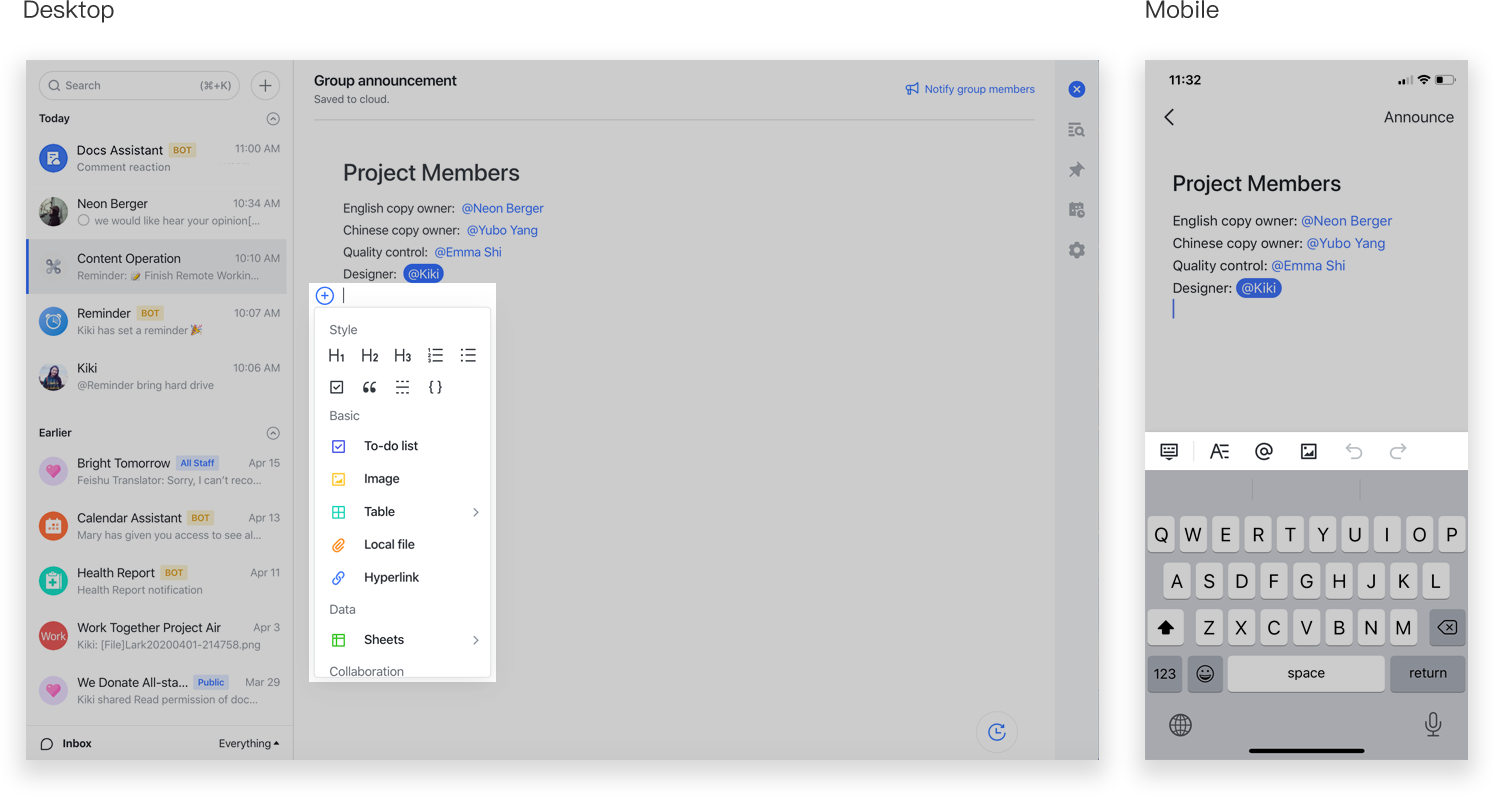 2. Notify members of an announcement
If you need to notify group members to view the updates, you can send a notification to the group through the group announcement function. This can be done by going to top right corner and clicking Notify group members on desktop app or Announce on mobile app.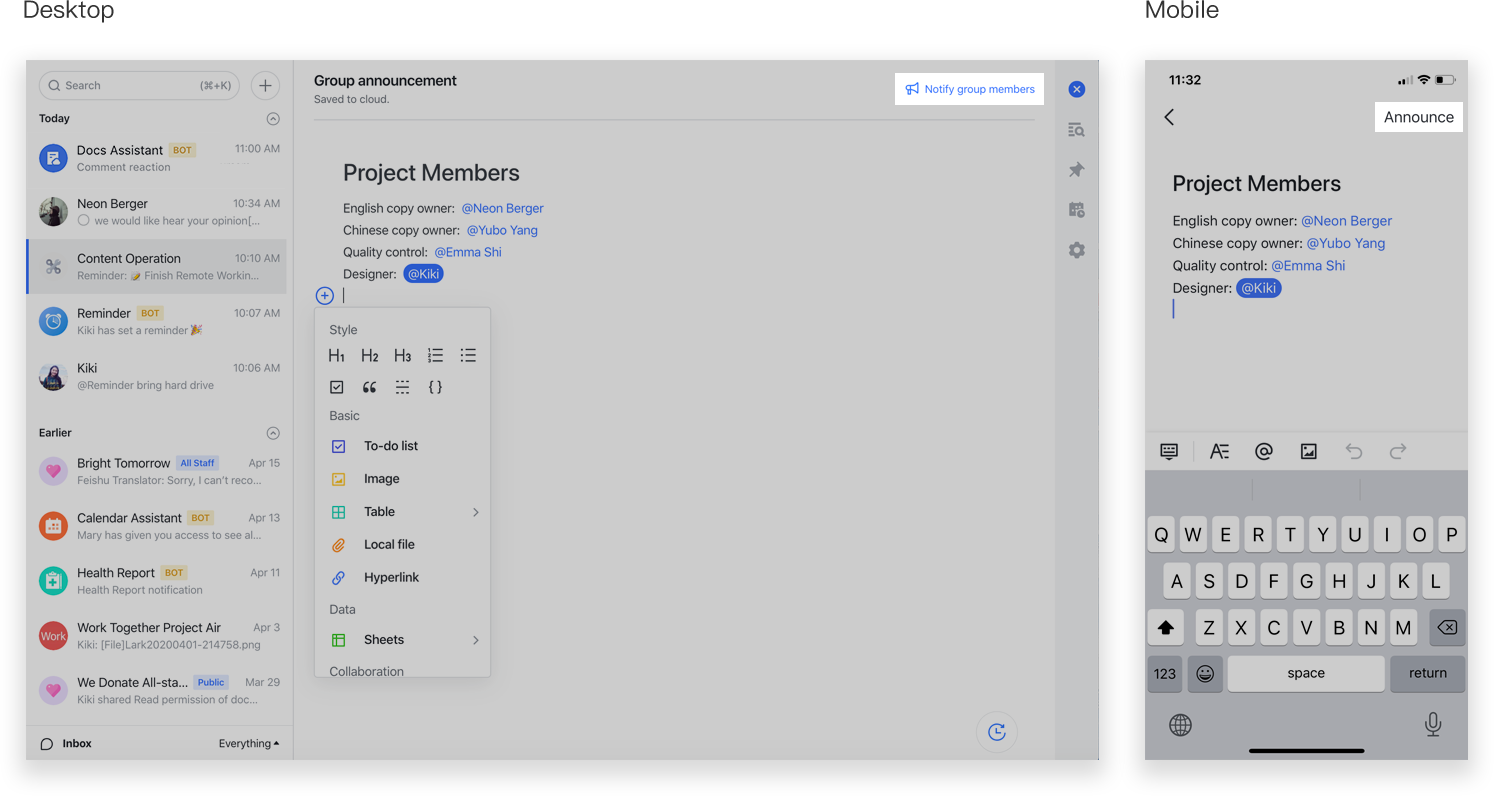 3. View announcement history
In the lower-right corner, find clock icon, you can click and enter to view Version History. On the version history page, you can further click the clock icon to open More Actions where you can view each update or restore a previous version.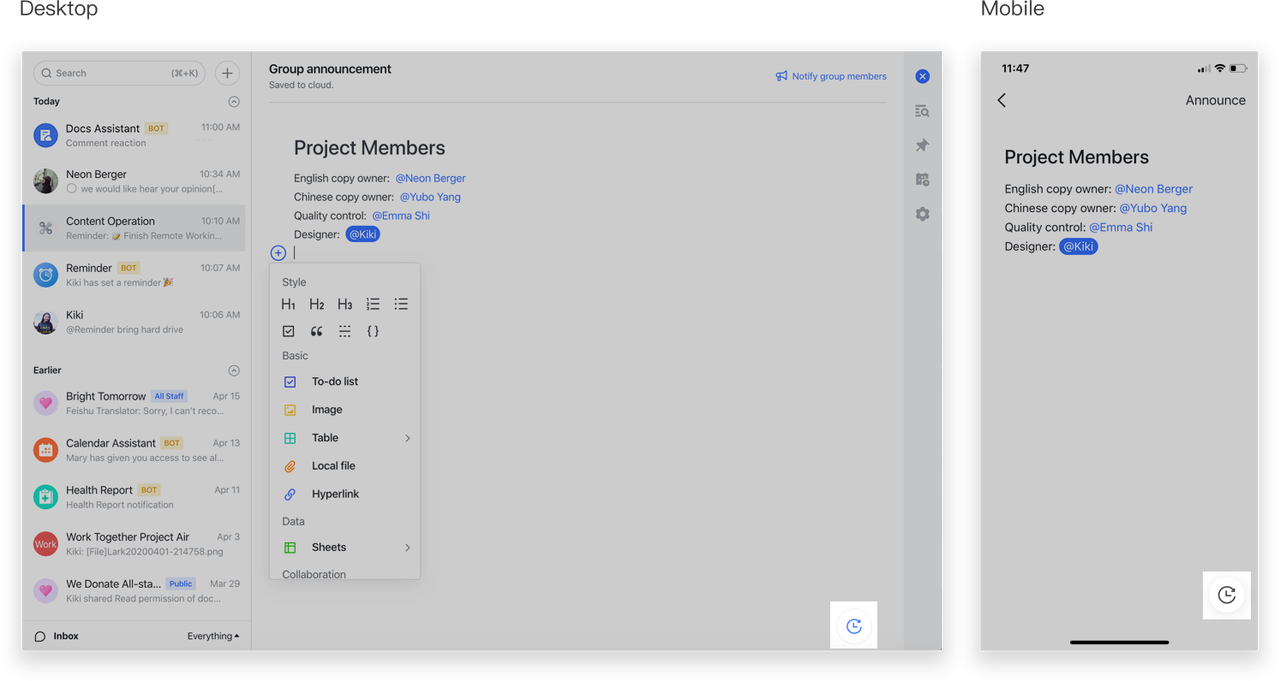 4. Edit permissions of announcement
By default, all group members can edit and notify others of an announcement. The group owner can also turn on Only group owner can edit group info, so only the group owner can edit announcements and send notifications.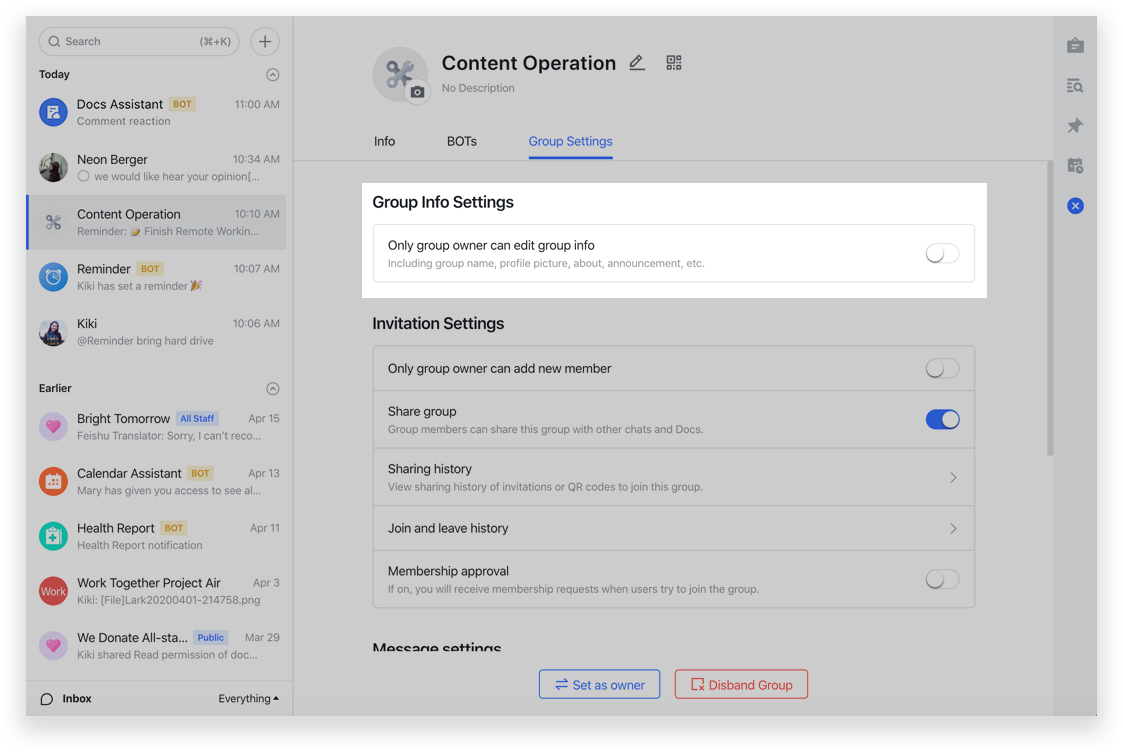 👏 You have learned how to edit and make group announcement. Make an announcement now!
💕 To learn more about messengers, click here!
💕 If this article does not solve your problem, you can click on your profile photo - Contact Support to find answers.