You can share groups in a variety of ways. Apart from just directly adding team members to a group, you can also share a group card, share your group link or even a QR code to invite others.
•

​

Feishu users outside your team can only join external groups.
•

​

If the invited person is not a Feishu user, they will need to download Feishu app first and register before joining the Feishu group.
1.

​

Share group invitation card
Select team members or groups to send the group invitation card. The members can click on the shared group card and join the respective group.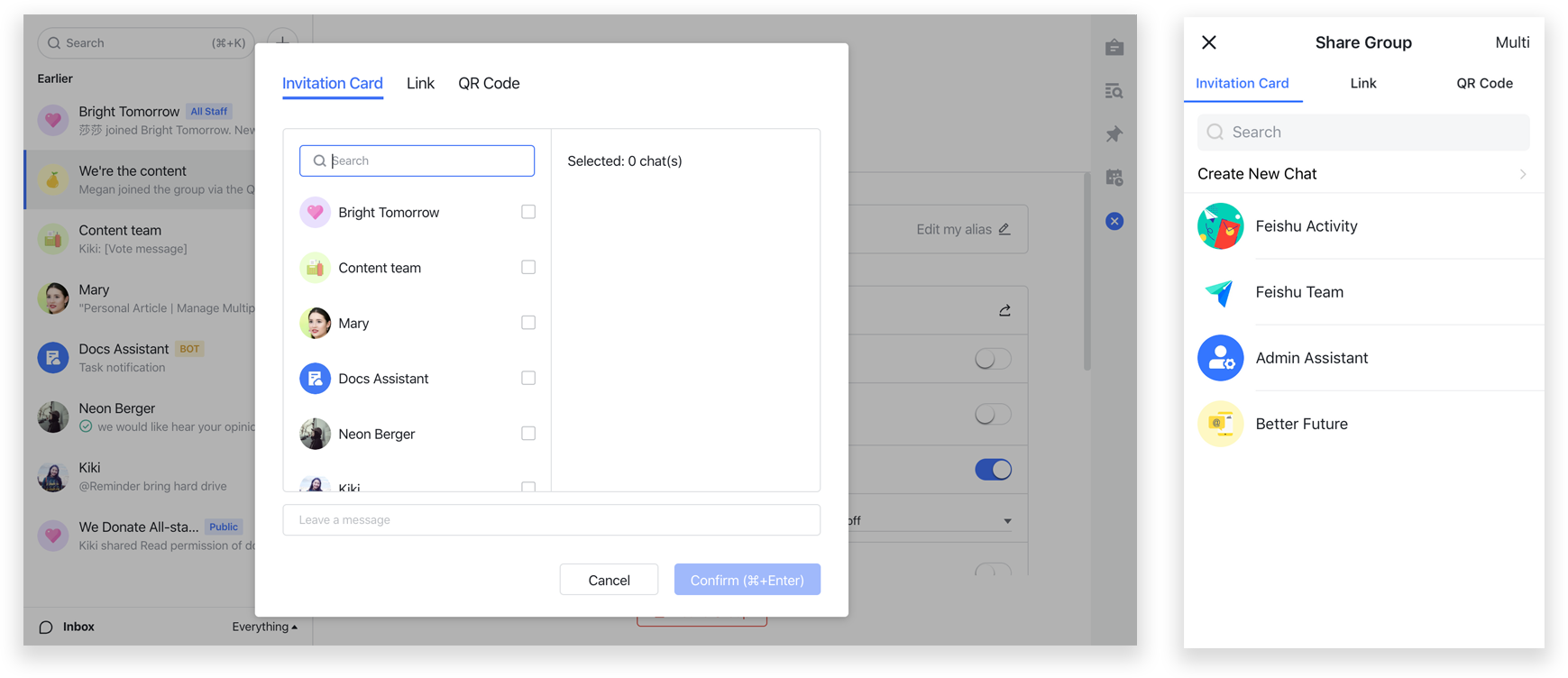 Copy your group link and share it with other team members. They can join the group after opening the link.
You can also attach a passphrase or a contextual comment to your link to give it more context.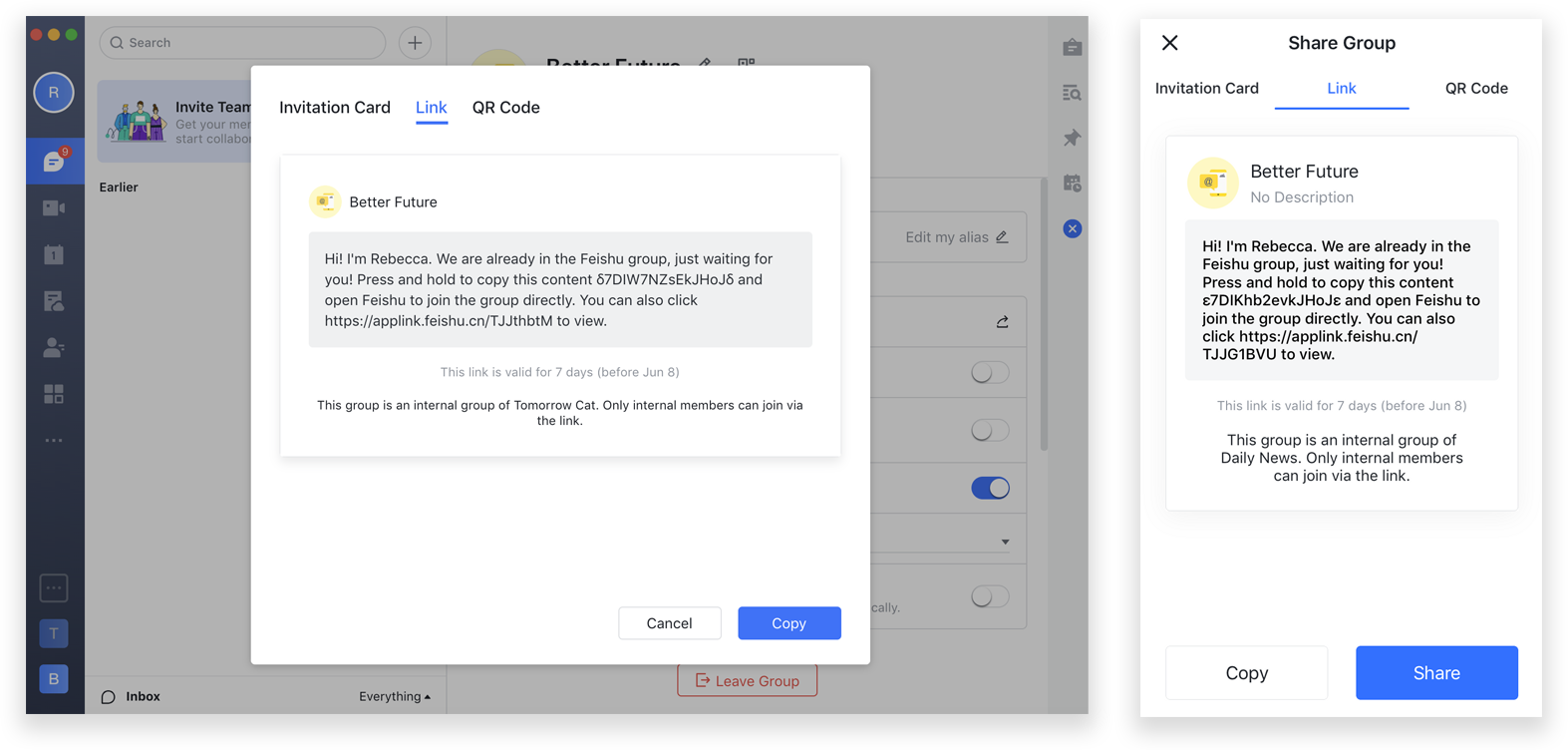 Save the group QR code image and share it with others. They can join the group by scanning the code with Feishu.
On the mobile app, you can also directly
Share
the QR code to other third-party platforms.