I. F
You can import offline docs (such as Word and Excel files) one by one or in batches.
II. Steps
One by one

i
1. Open Docs homepage, click New, then Import to Online Docs. A popup window will appear
2. Choose the file type you want to import, and select the doc from your local folder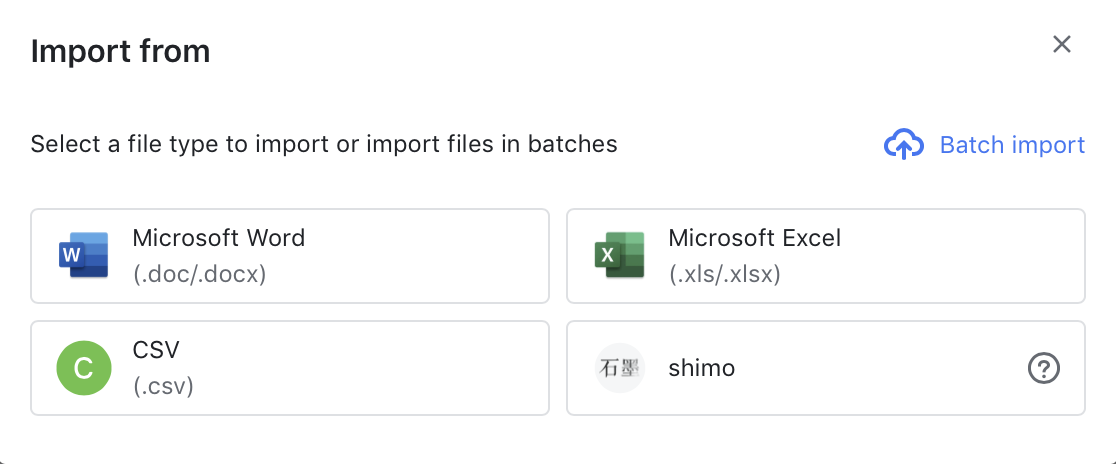 Batch

mport
If you need to import docs in batches, select Batch Import on the popup window and select all the files you want to import. 
III. FAQs
How to

mport Shimo

iles
Directly imported Shimo files can lose their original outline due to their unique format. If you want to import Shimo files, select Shimo in the popup window and follow the steps below:
1. Save a Shimo doc with the .docx file extension
2. When importing, choose the file type Shimo
Note: If you need to transfer large quantit of files/documents, contact the Customer Success Manager and help will be on its way.