This article gives you an idea of how to view docs details and version history.
View docs details
Click  ... icon - Document Details in the upper right corner to view more information such as Docs owner, created time, word count and activity (viewers, page views, etc).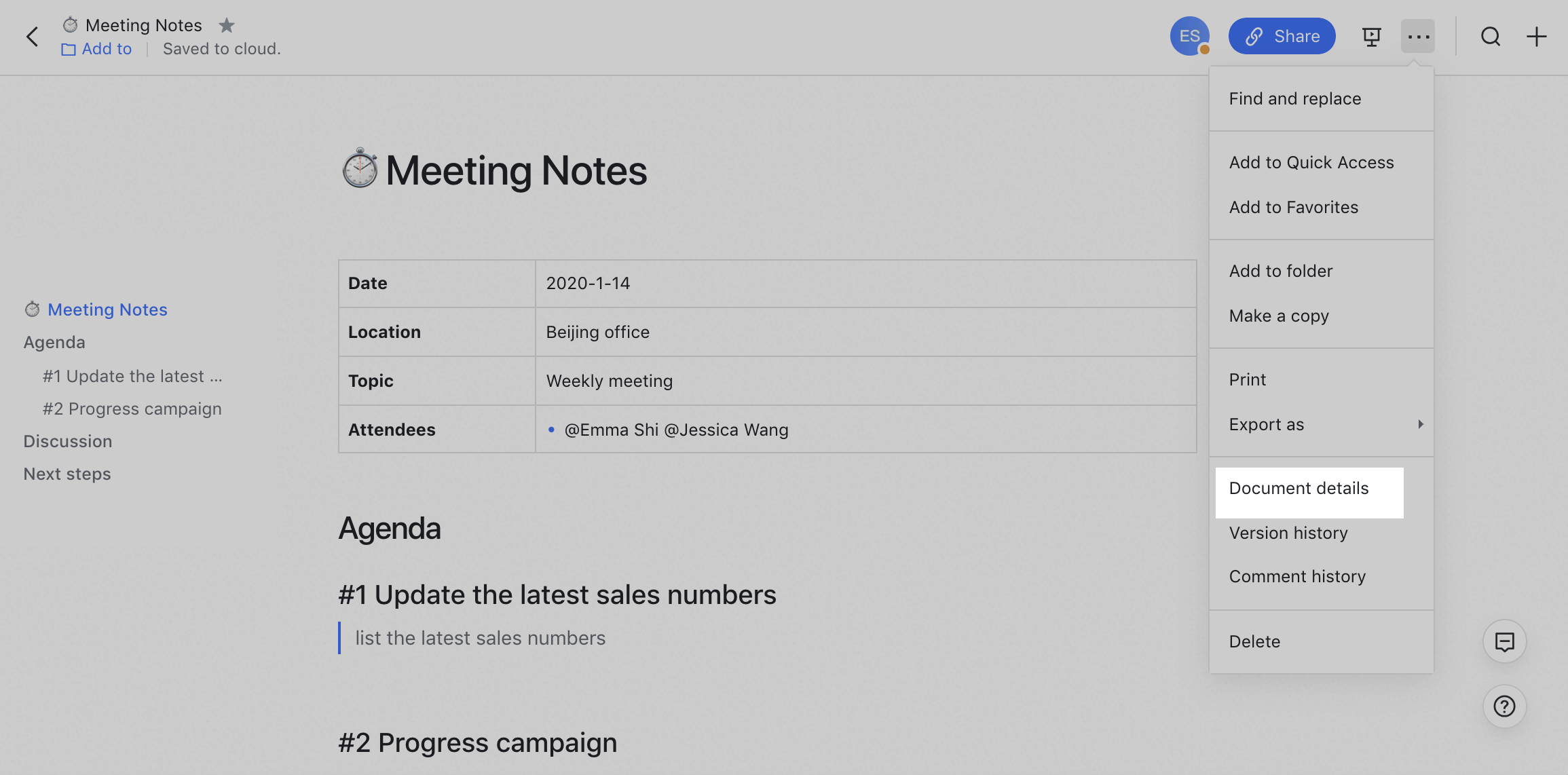 Version and Comment History
Version History
To view all changes to the Docs, click ... icon - Version History in the upper right corner, click More Actions to Restore to the historical versions.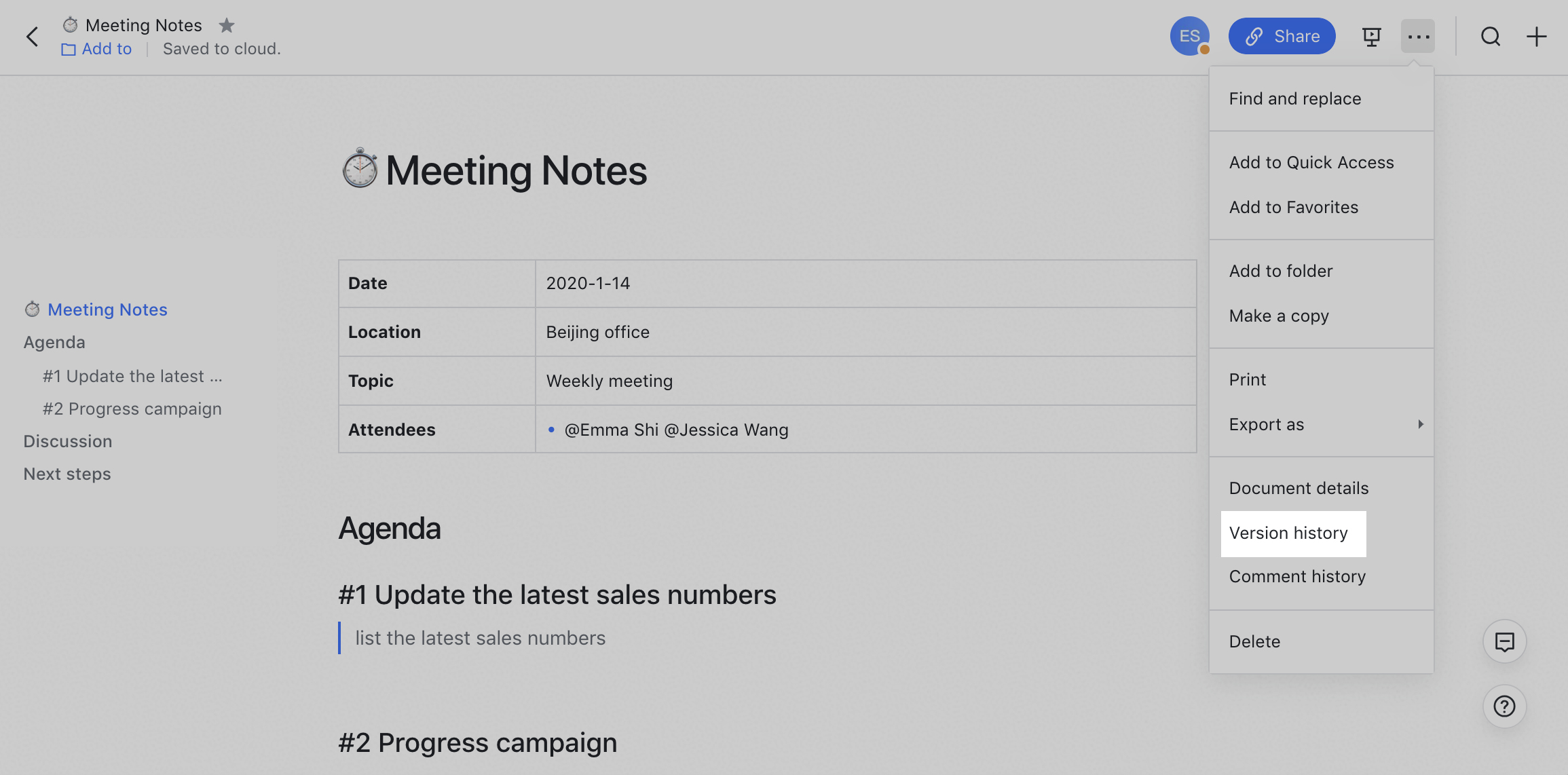 Comment History
Click ... icon - Comment History in the top right corner to view the resolved comments history. Click Reopen to redisplay the resolved comments.