What is Zendesk Connector?
Zendesk Connector is a handy tool developed by the Feishu team. It can help you track, manage, and respond to your Zendesk tickets in real time, without leaving Feishu.
Configure Zendesk Connector
If your organization has already had a Zendesk account, your administrator can easily configure Zendesk Connector in Feishu's Admin console.
If your organization doesn't have a Zendesk account, please create one at the
Zendesk website
first.
Install Zendesk Connector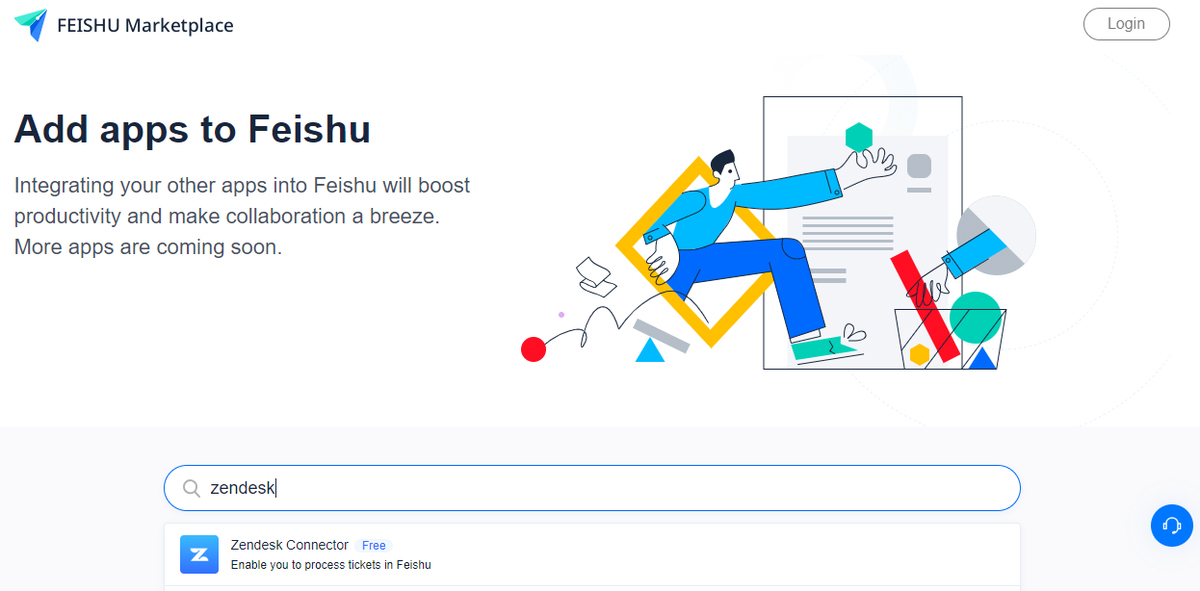 Click
GET
. Read and agree to the Privacy Agreement and User Agreement
.
Select
Grant Permissions and Install
.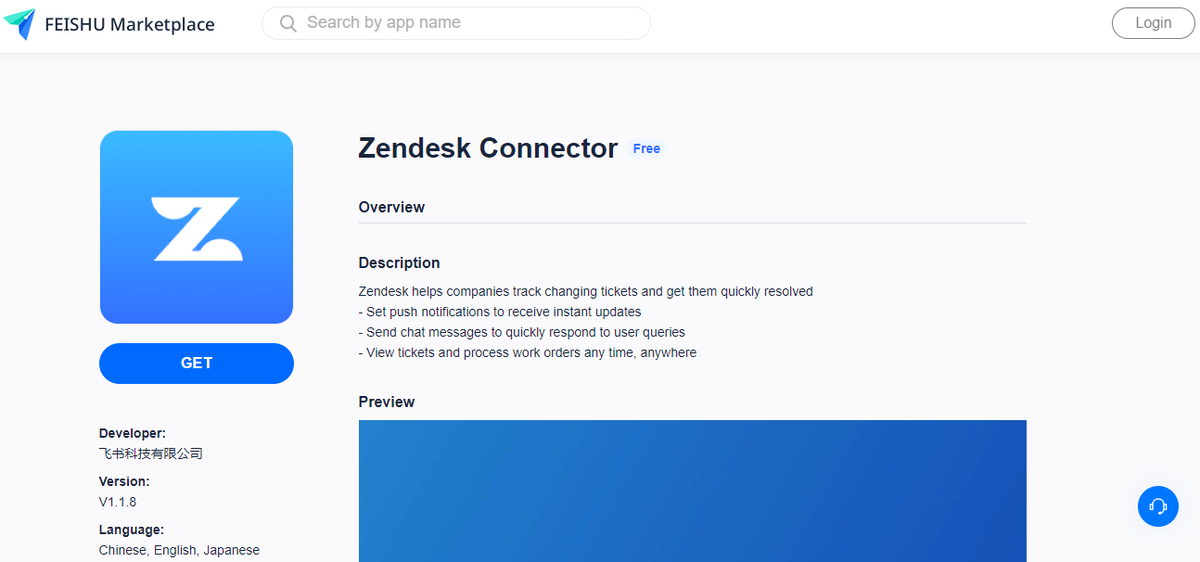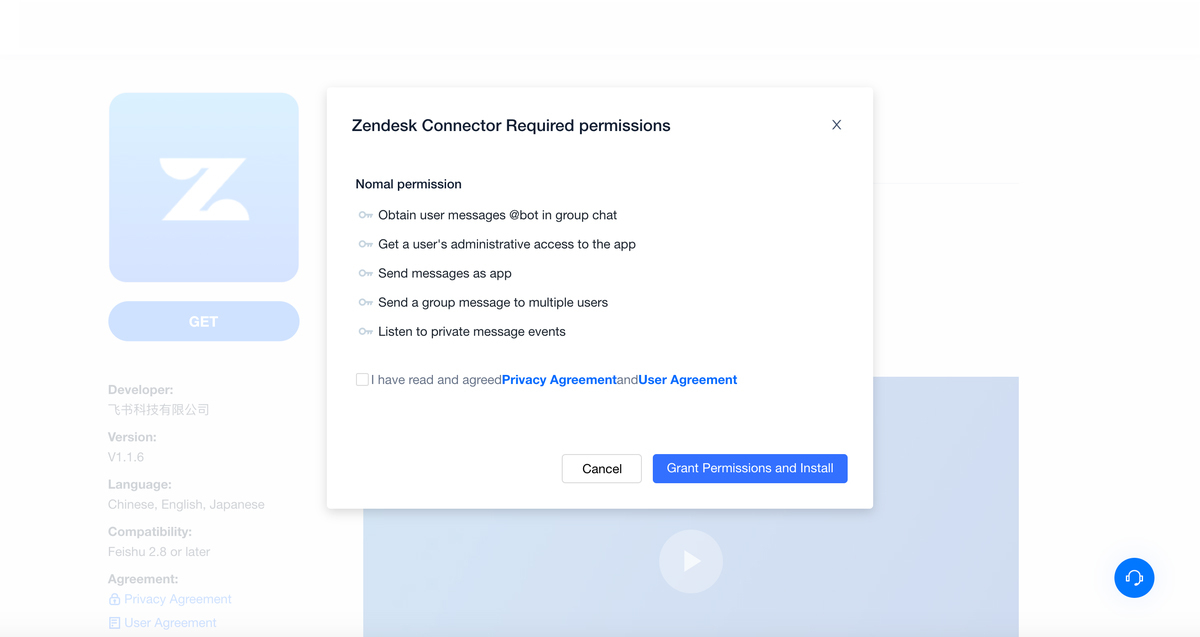 Set up Zendesk Connector
Go to Feishu's
Admin console for setup after Zendesk Connector installed.

Enable the app
1.

​

Go to Feishu's Admin console and click

Application

- App List

to find Zendesk Connector.
2.

​

Enable the app and configure its range of availability.
3.

​

In

Settings

, click

Go Now

to jump to Zendesk Admin for configuration.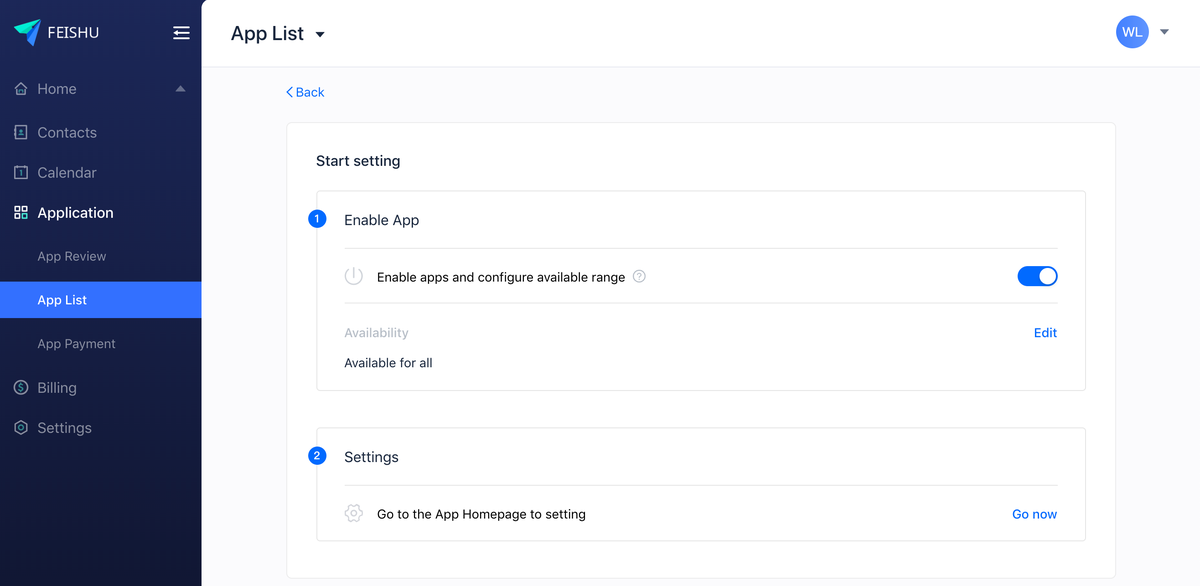 Configure the app
Only Zendesk enterprise administrators have configuration permissions.
1.

​

Log in with your Feishu account.
2.

​

In Zendesk Admin, enter your Zendesk account, API token, and domain.
3.

​

Click

Confirm

to complete the configuration.
Note: If you don't have an API token, you can find out how to get one .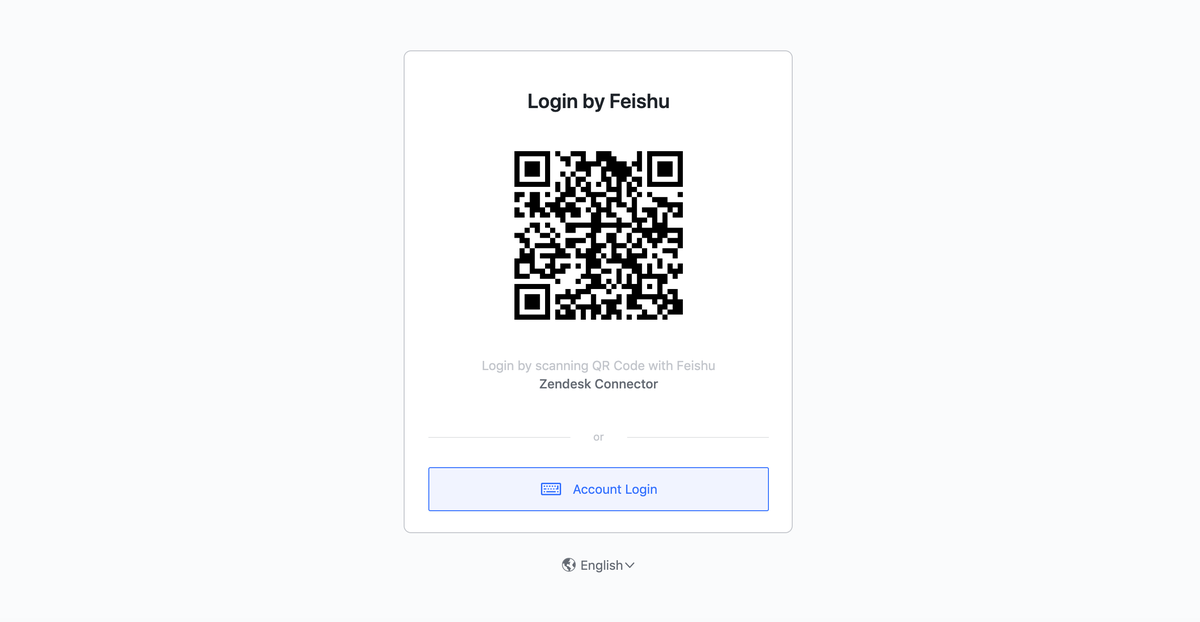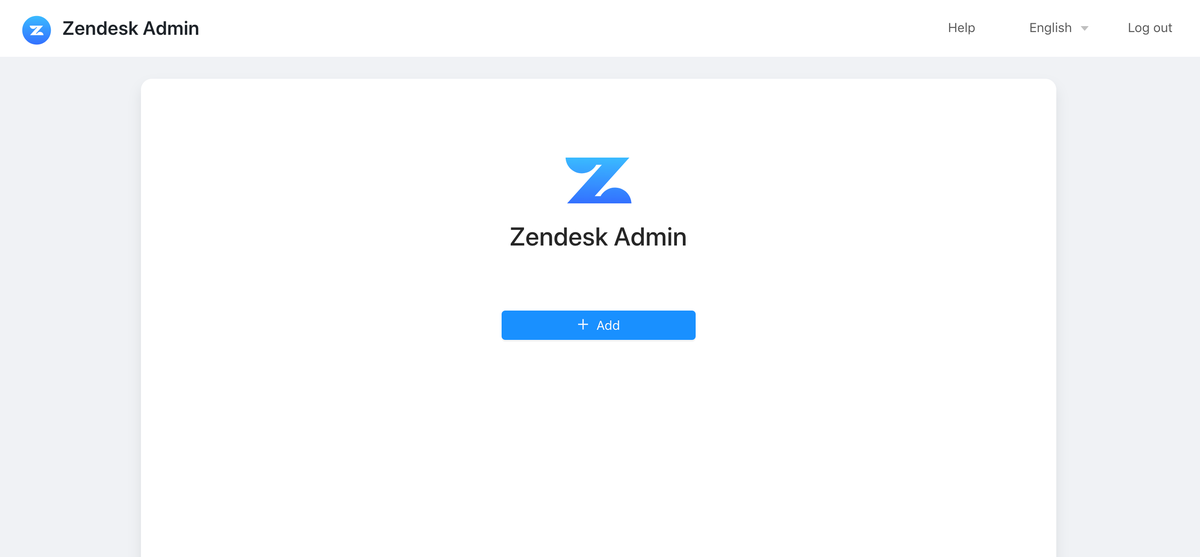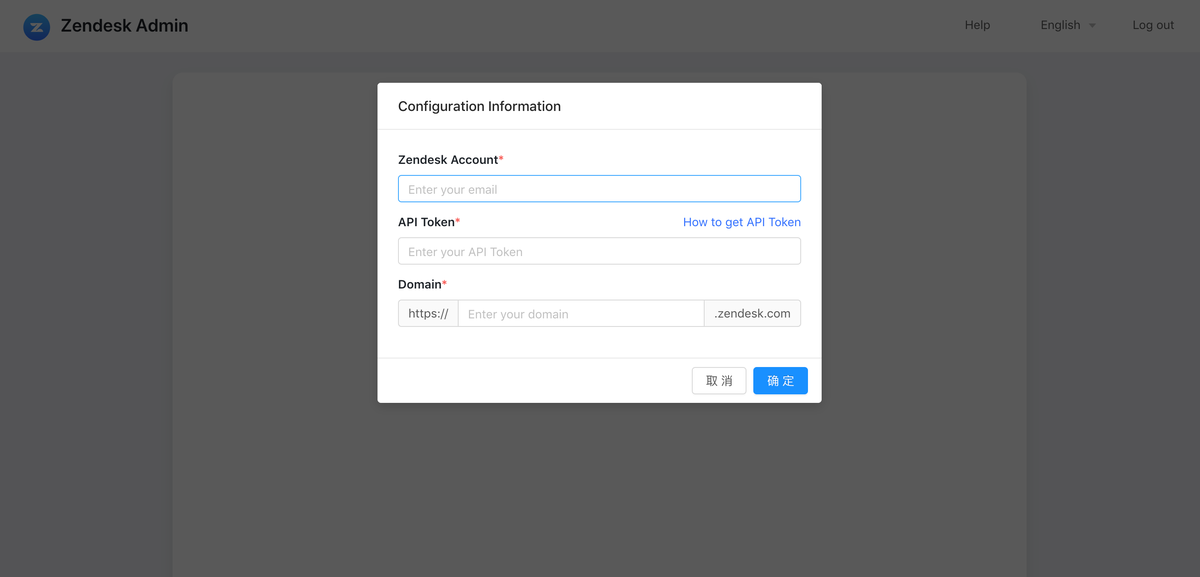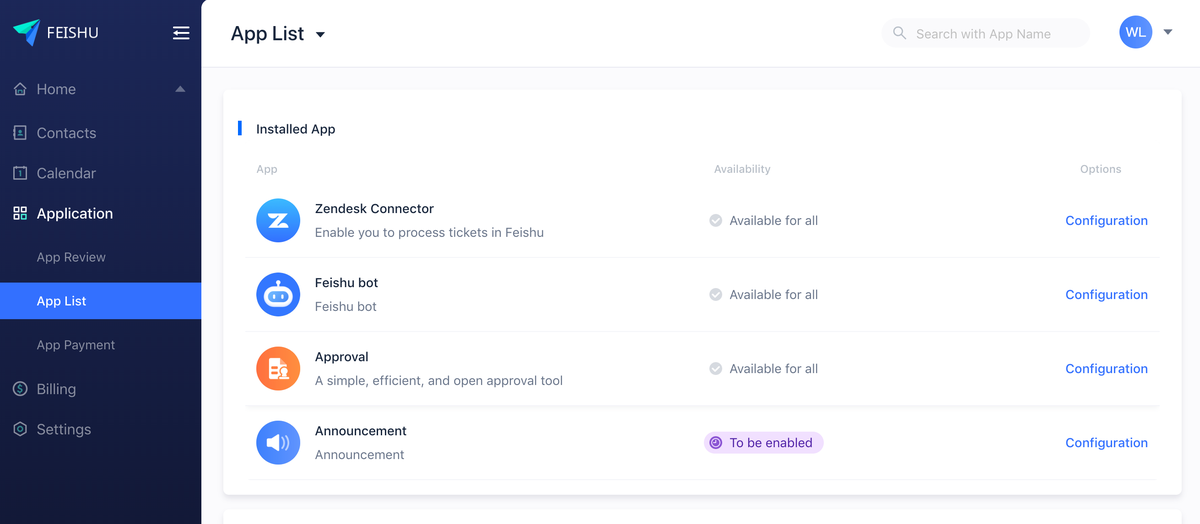 Log in
Find Zendesk Connector in Feishu's Workplace and open it. Click
Continue with Zendesk
to sign in.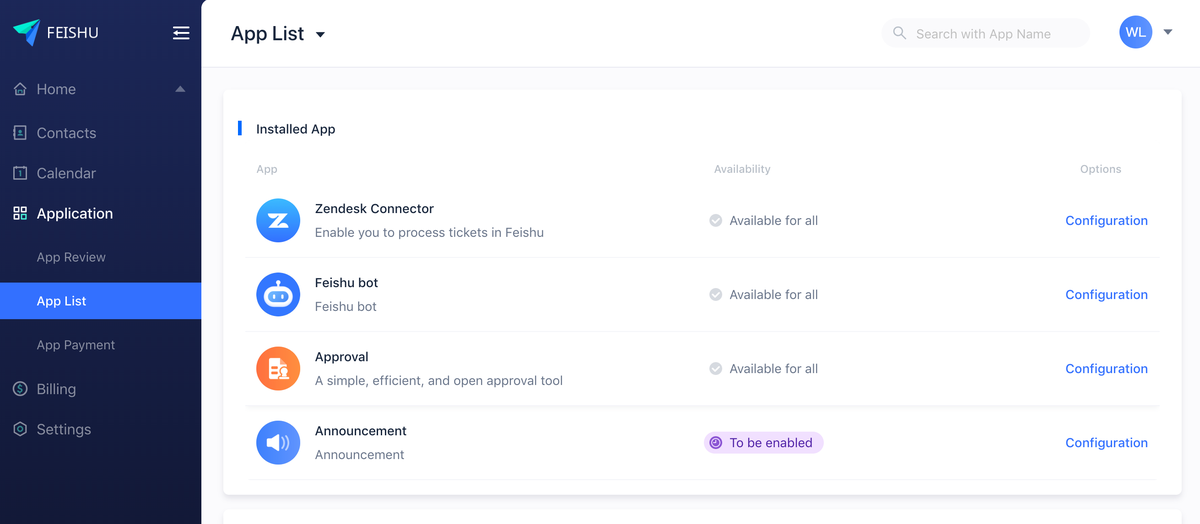 Once you login, you will be able to view your tickets.
Update your tickets
You can only update your tickets in Feishu on your mobile device.
There, you can view or update your tickets within Zendesk Connector.
Set up notifications
Zendesk Connector can send you notifications whenever there are updates to your tickets. In
Settings
, you can choose whether you want to receive notifications on:
•

​

Tickets assigned to my groups
•

​

New conversations added to my tickets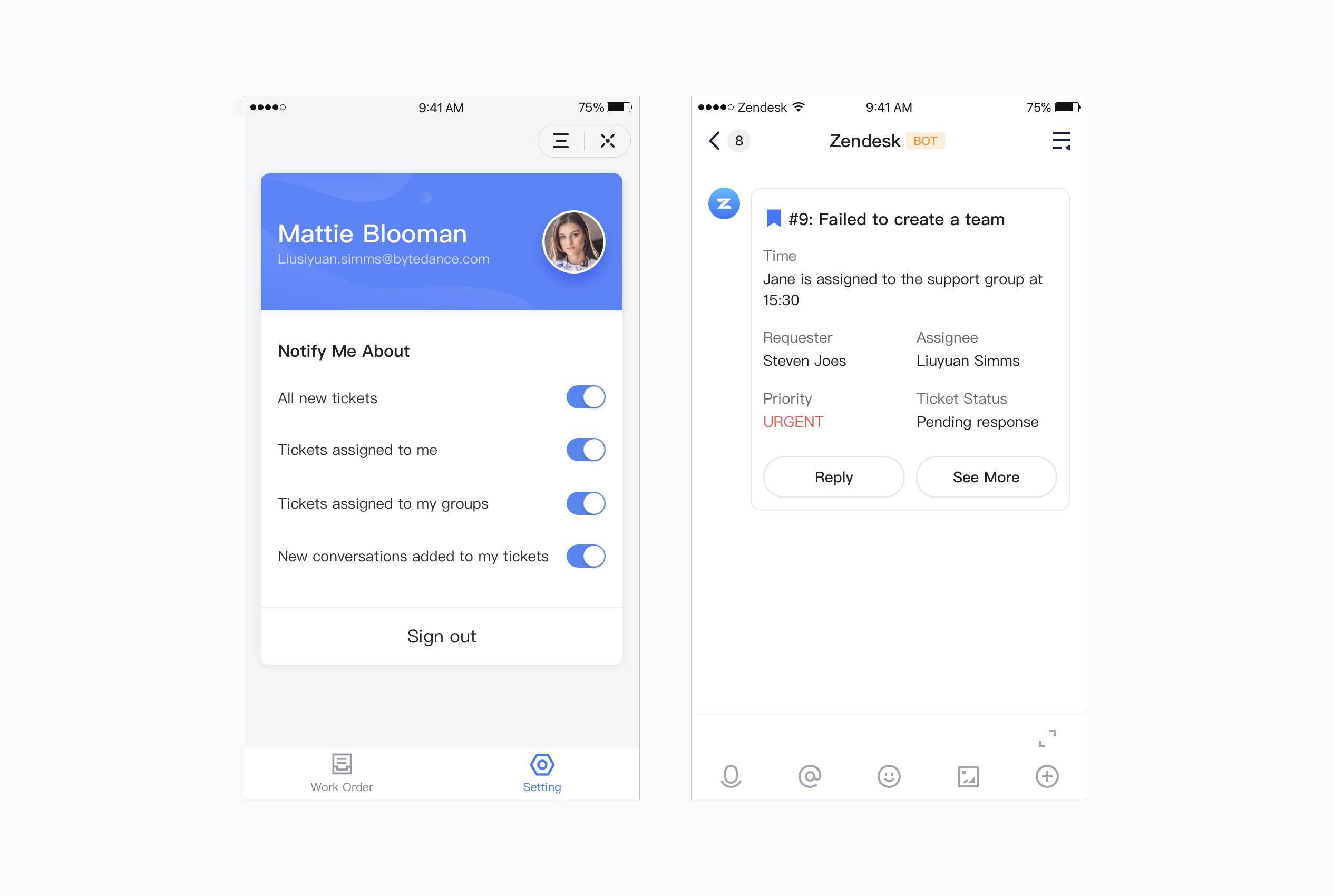 Respond to tickets in Feishu
When you receive notifications in Feishu, you can quickly respond to tickets in the following format:
#Ticket-Number Reply
Format: #+Ticket-Number+Space+Reply
For example: #9 Please log in to view the document

Zendesk Connector will notify you when your reply is synced to the Zendesk system.
FAQ
When configuring Zendesk Connector in Zendesk Admin, I received this error message: "User Name/API Token/Domain combination was incorrect." How can I fix the problem?
1.

​

You have a Zendesk account. If not, you can create one at the

Zendesk website;
2.

​

You are a Zendesk enterprise administrator. If you're not sure, you can check at the Zendesk website by going to

Admin - Manage - People

;
3.

​

You entered your account, API token, and domain correctly.