Read this article to learn how to use @mention, comment, and reply in Docs.
Use @ to mention people or files
Enter @ + Feishu username in the text area or in the comment section to notify a Feishu user 
Enter @ + group name, and users can click on the group card to join the group.
Enter @ + file name to insert a link of a Feishu doc.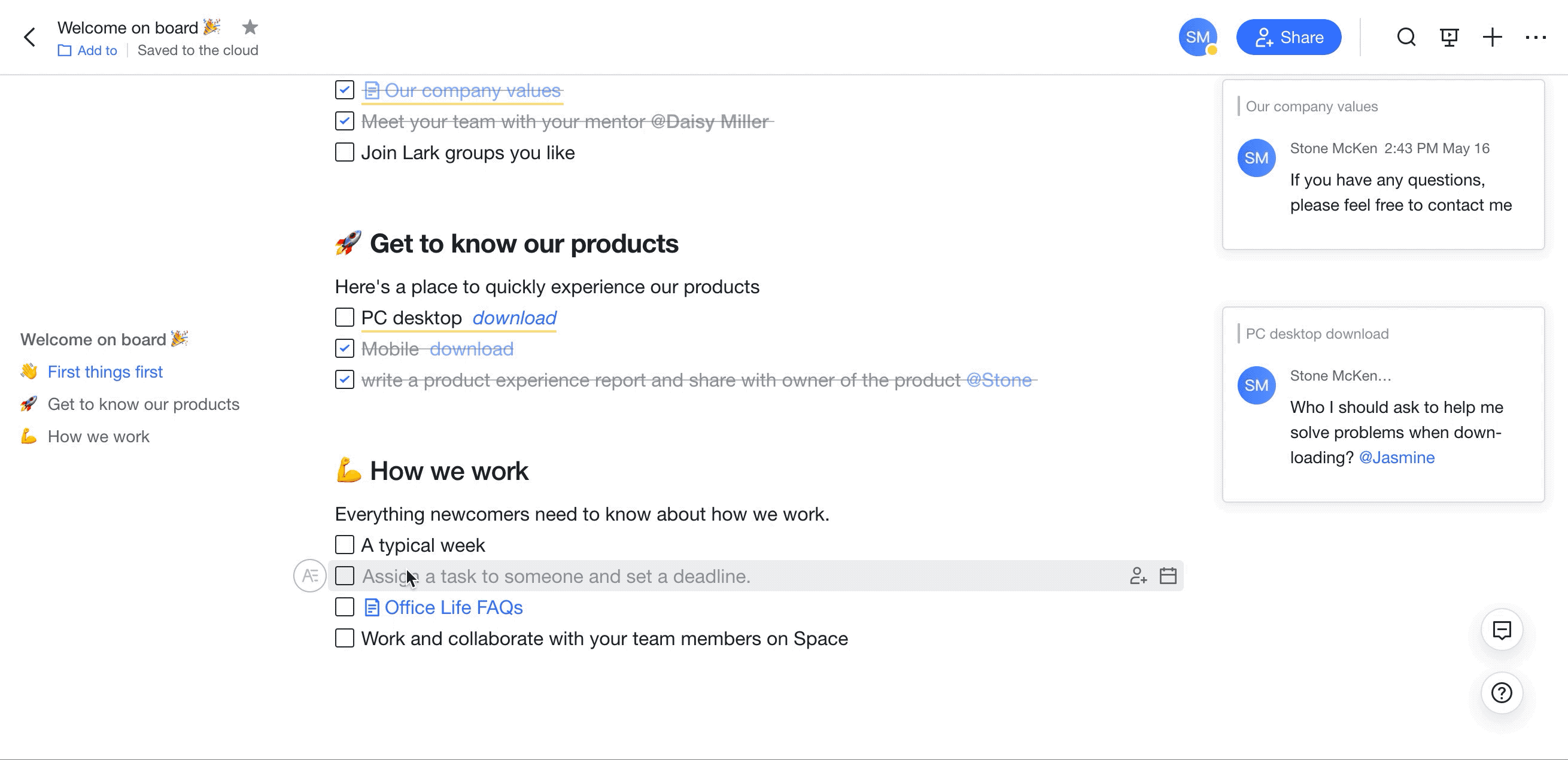 Comment, reply and like
Comment
You can comment on the specific text by selecting it. Your comments will be shown in the blank area on the right. There is also a comment section at the bottom if anyone wants to make comments for the entire doc. The owner of the doc will be notified.
You can edit, resolve or delete a comment.

Collaborators can mark any comments as resolved, but only the commenter can delete or edit 

the

Click

 More options / ... icon 

located on the top right corner to view the comment history
Reply
Click a comment to make reply. When replying to any comments on the doc, the doc owner and the commenter will be notified in Feishu.
Like
Clicking Like at the bottom of the doc is a way to let the owner knows that you enjoy it without leaving a comment. Anyone who can view the doc can see that you liked it.