Desktop:
Click
Docs
icon on the left side of Feishu desktop to access Docs homepage.
II. Interface introduction
•

​

My Space:

stores all your personal files.
•

​

Shared Space:

stores folders that you shared with others.
•

​

Favorites:

stores all files you have added to favorites.
•

​

Trash:

all trashed files will remain in this folder for 30 days. Afterwards, they will be deleted permanently.
•

​

Quick Access:

displays up to 6 files at the top of the homepage for your direct access.
•

​

Recent:

all recently accessed files will appear here.
•

​

Shared with me:

stores all files shared with you.
•

​

Settings:

click on your avatar at the top right corner of Docs homepage, then click on

Settings

button to adjust language and default permissions.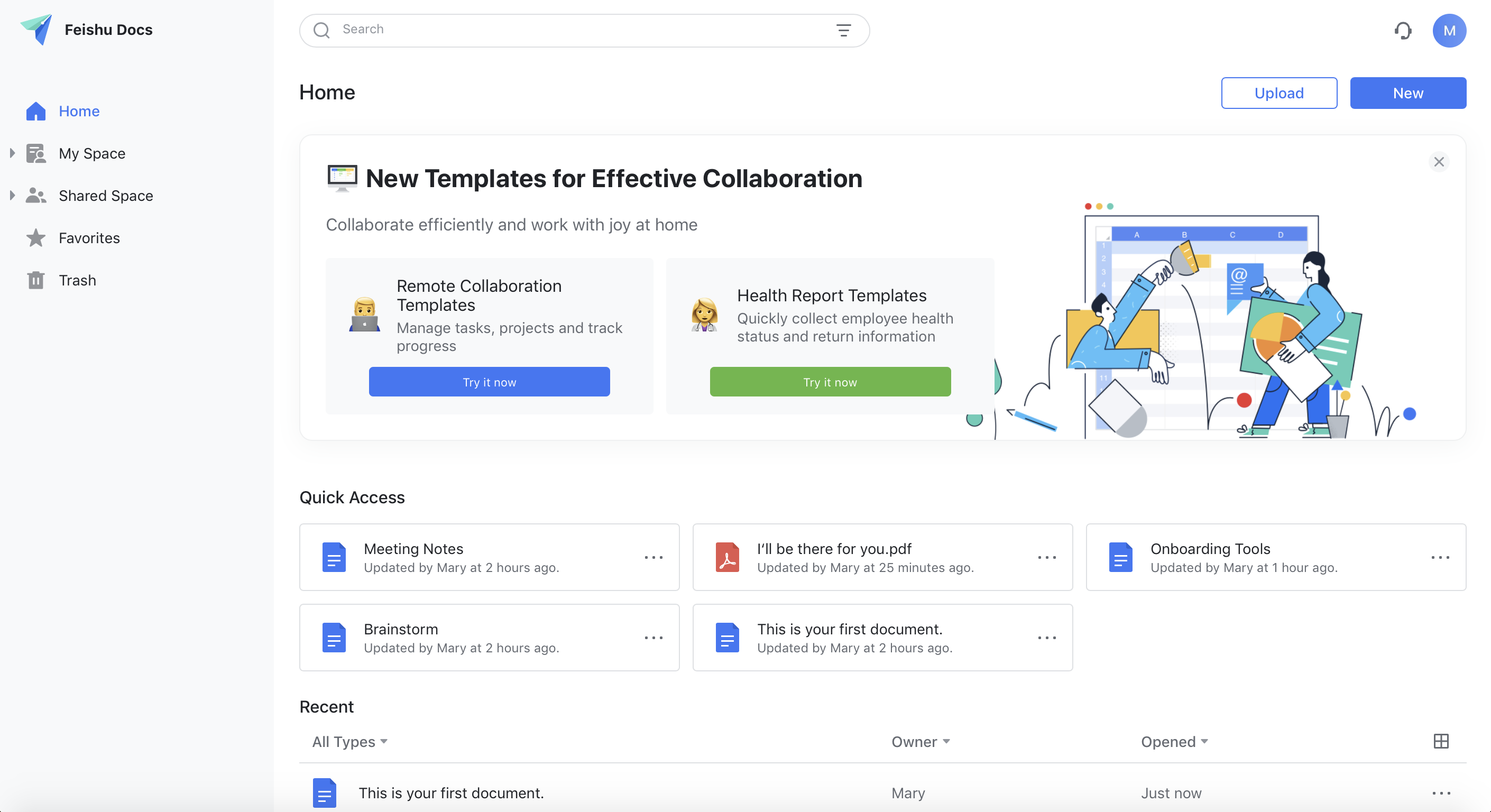 With Docs's free storage of 200GB per enterprise, you can safely store files on the cloud. If your team has purchased the Enterprise Edition, your team members will be able to enjoy unlimited cloud storage.
🎉Congratulations! Now you have mastered the basic knowledge of Docs.
👍If this article has been helpful, please give us a thumbs up.