This article describes how to complete the Feishu organization certification process on
Feishu Admin
.
Note
: Please complete the actions on Desktop app. Administrators can go to
to enter the Admin Console directly.
After your company completes Feishu certification,
can conveniently manage Feishu Admin.
Completing Feishu certification includes 3 processes: entity information verification, administrator identity verification, and administrator authorization by the entity.
After completing the certification process, your company will enjoy 2 benefits: unlimited number of contacts and document sharing with external tenants. Companies that have not been certificated are limited with 500 contacts.
Step 1: Enter certification page
Enter
Feishu Admin
, click
Settings
-
Company Info
, and select
Feishu certification
-
Apply for certification
.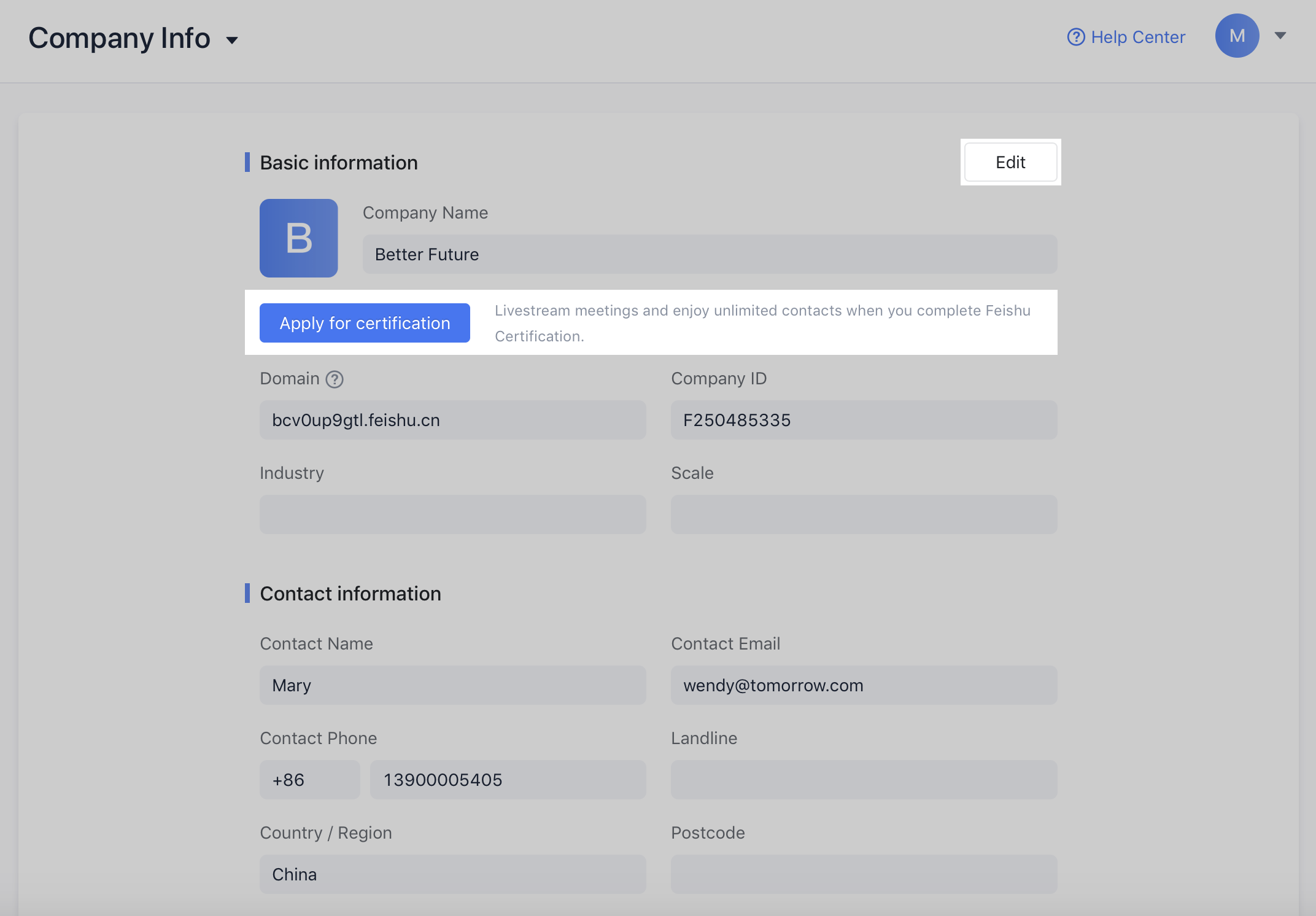 Step 2: Enter application information
Select your organization type: company, institution, or other organization. Upload your
business license
,
a handheld ID photo
,
an official letter
, and other information, then click
Submit review
.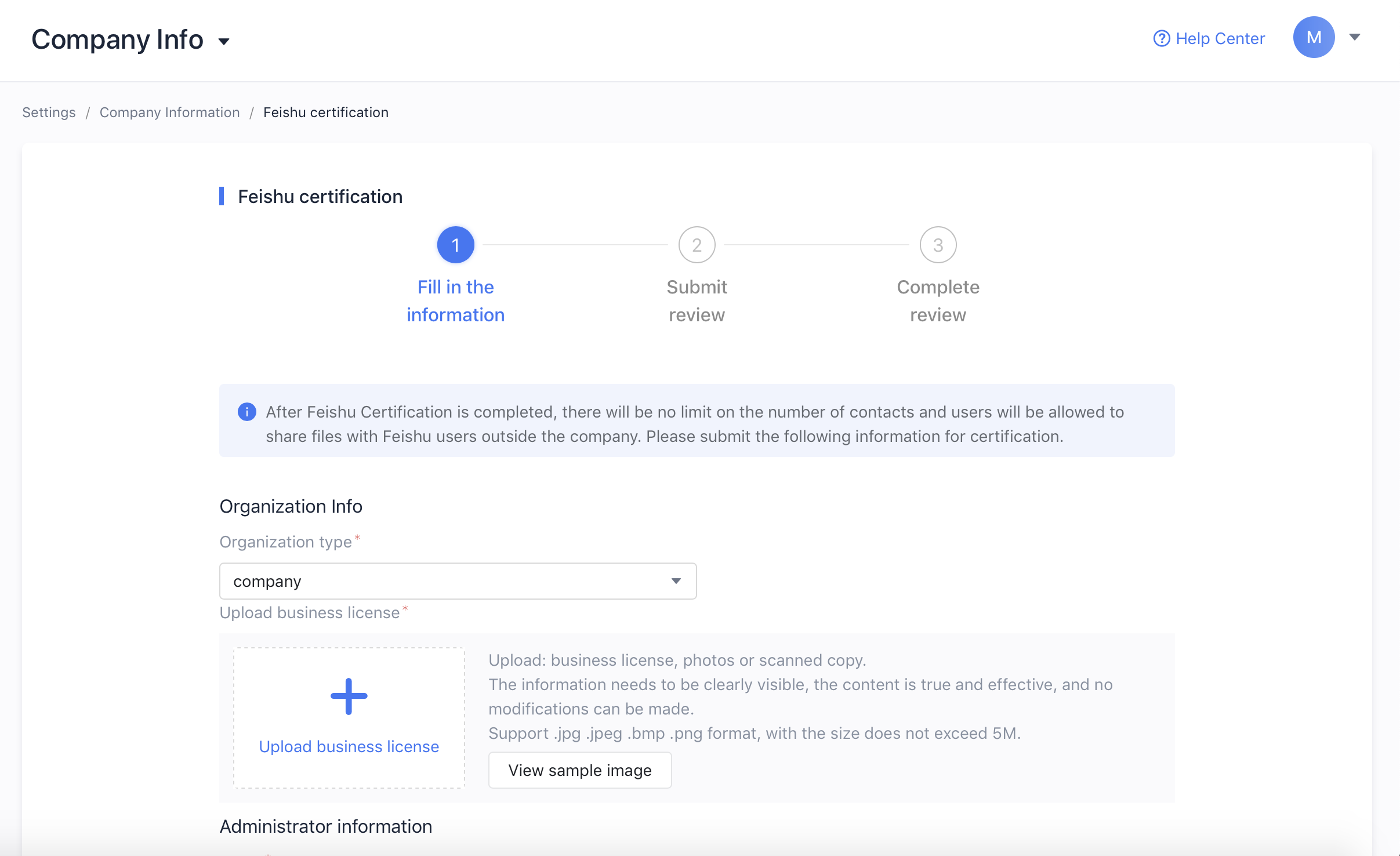 Step 3: Submit for review
After submitting your application for review, the review agency will begin the review within 1 business day, and complete within 2 business days if all your information is correct.
Note
: The certification is valid for a year after approval. In the last month of the validity period, you must resubmit the latest certification materials for your company.
👏 Congratulations, now you understand the process to complete Feishu certification.
Click here
to learn more FAQs about Feishu Admin.
💗 If you have any questions, click the profile picture at the top of Desktop app and select
Contact Support
to contact customer service.