GitHub Assistant is a functional tool developed by the Feishu team. It allows you to get real-time development updates in Feishu, making it easier to track, manage and communicate your development process.
How to Configure GitHub Assistant
1. Set up Webhook-related projects and groups (project manager)
1) The project manager can go to
Workplace
in Feishu, select GitHub Assistant from
Bot
and add the GitHub Assistant bot to a group chat.
2) The project manager sends the get_Webhook command via @GitHub Assistant to obtain the Webhook address for the group.
@GitHub Assistant get_Webhook
3) The group admin will receive the Webhook address from the bot (only the admin will receive the address. Please contact the admin if you would like to obtain the address).

4) Select the Code tab in GitHub, click
Settings
and add the Webhook address.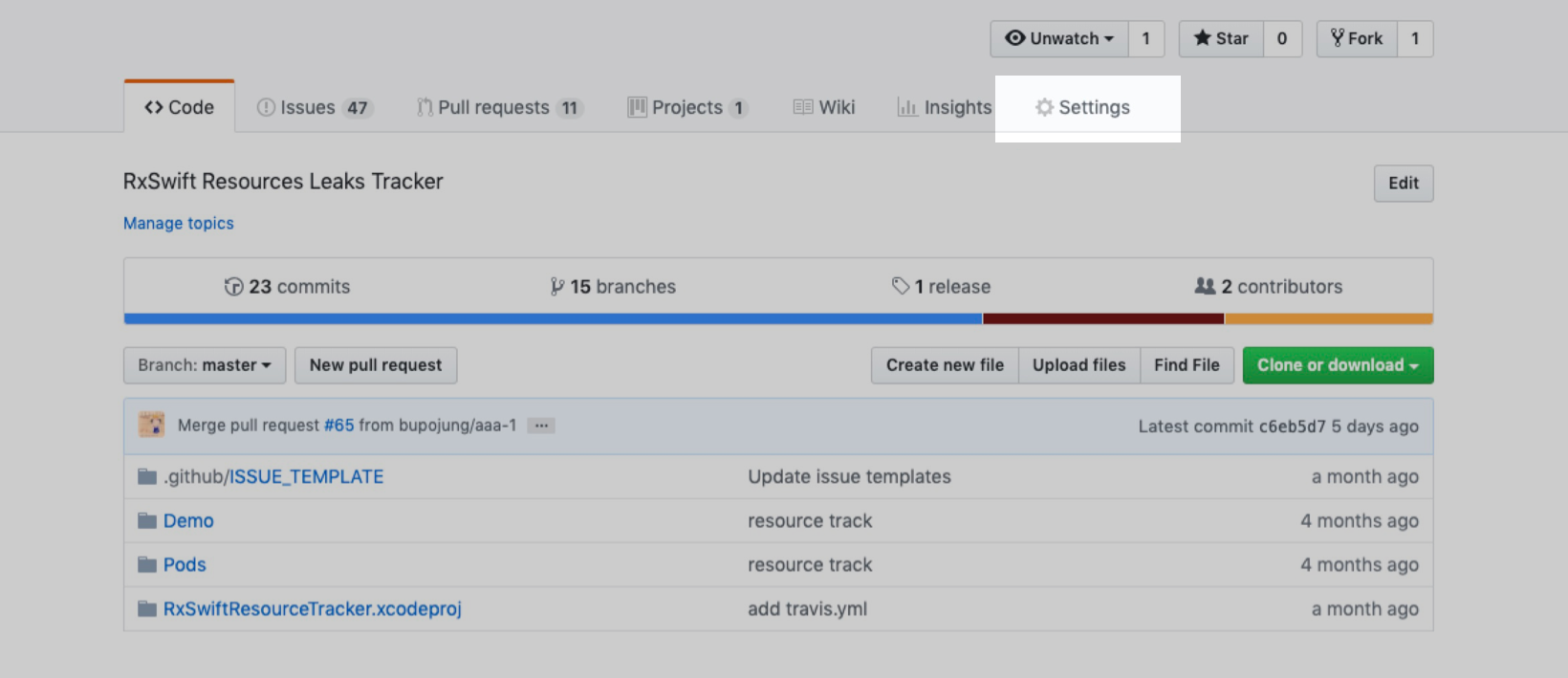 5) Select Webhooks from the left bar, click
Add Webhook
and add the address.

6) Paste the above-mentioned Webhook address, select
application/json
as the content type, select
send me everything
and click
Add Webhook.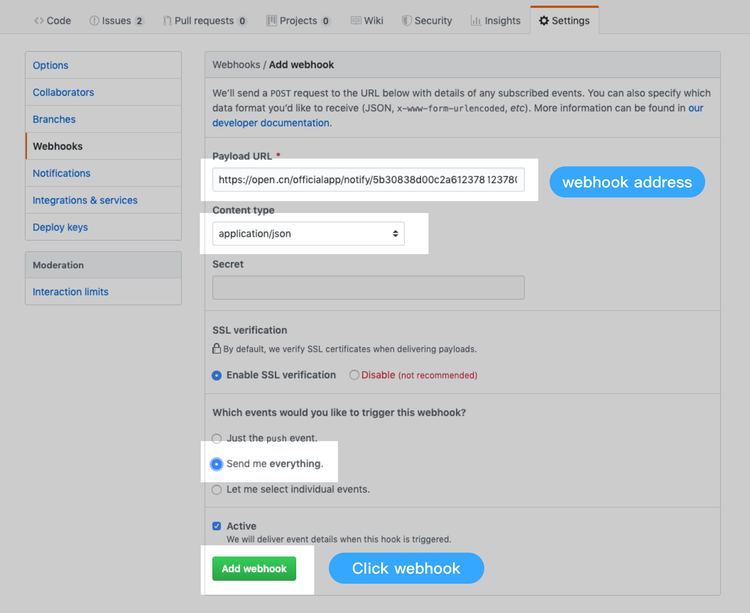 7) After the address is added successfully, a notification will be sent to the project group, and that means you have configure your bot.
2. Link a GitHub account (individual user)
1) Search for GitHub Assistant Mini Program in the Workplace of Feishu for mobile. Open the mini program, log in and complete the authorization.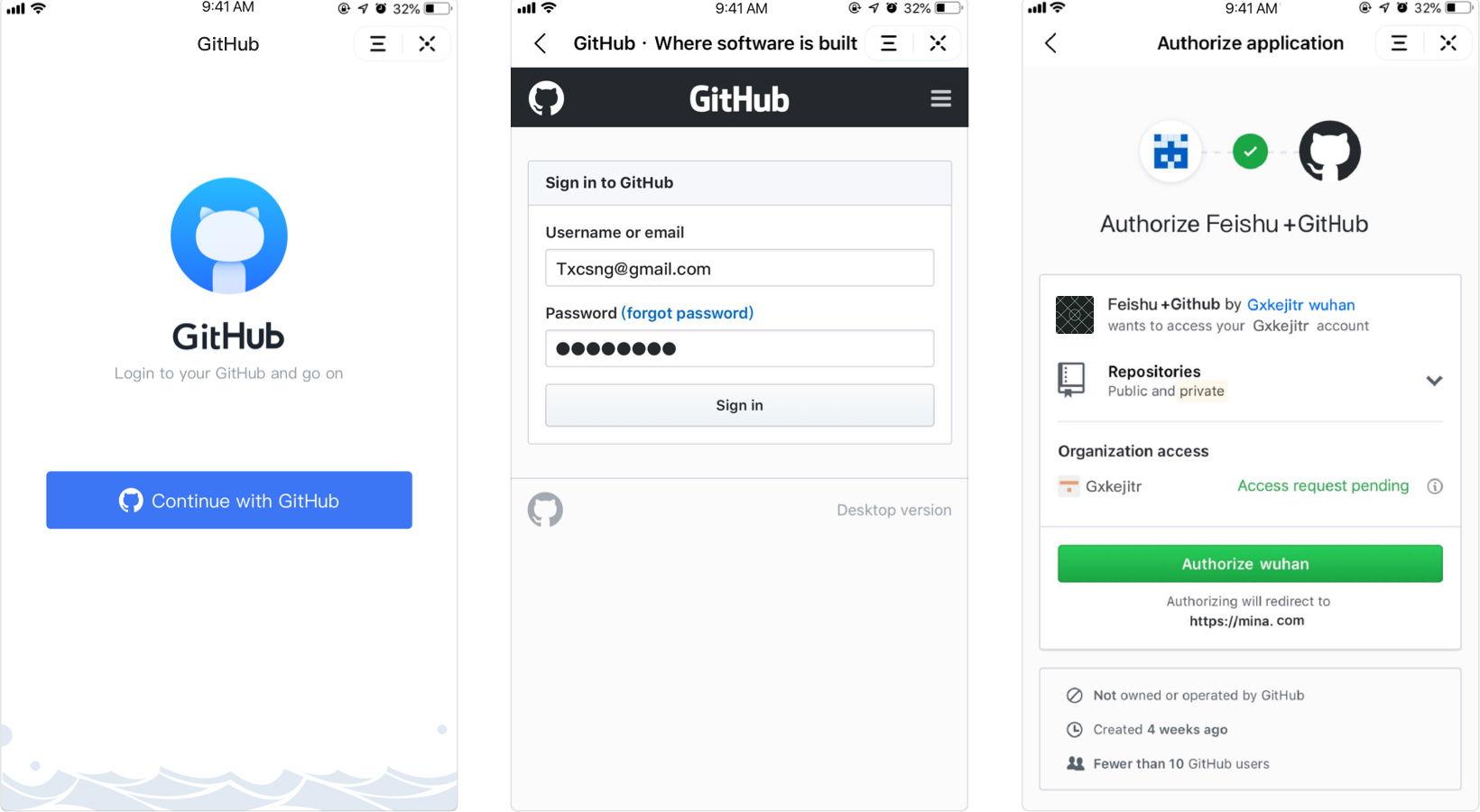 2) When you complete the above configuration procedures, you can receive event notifications of the Pull Requests and Issues of the project via bot, and view details about the Pull Requests and Issues in the mini program in Feishu.
How to Use GitHub Assistant
@GitHub Assistant get_Webhook 
•

​

To reset Webhook address
@GitHub Assistant reset_Webhook 
You can view and modify project details in the mini program:
1) Open the GitHub mini program in
Workplace,
and view details of the list of Pull Requests and Issues of the code repository.
2) On the detail page of Pull Request, click
Labels
and set the label for a project.
3) Select
Assignee
to set the assignee.
4) Select
Comment
to interact with others.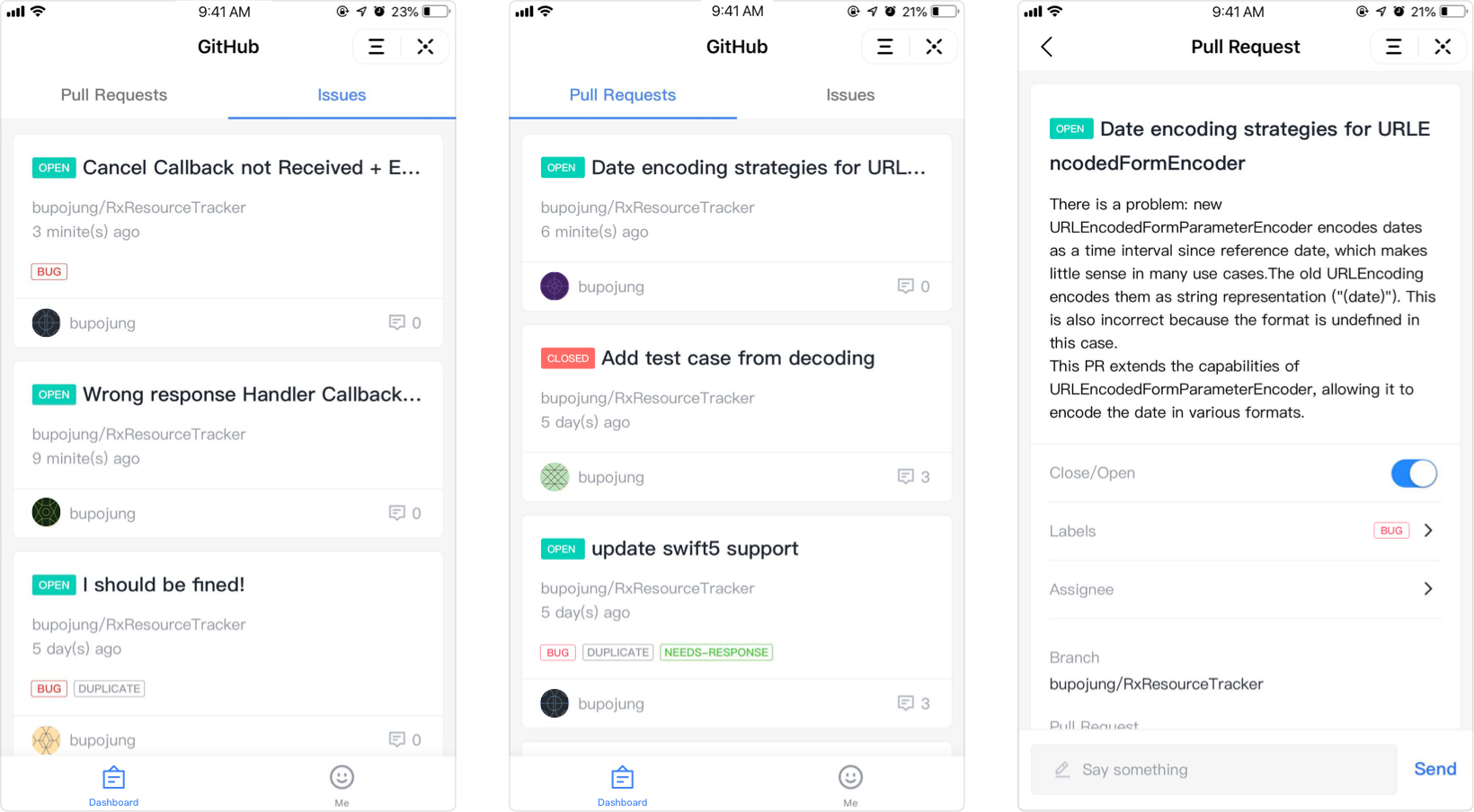 When an event is initiated in the code repository with set Webhook, a message will be sent to the project group via the message card.
•

​

Click

Detail

to visit the mini program for detailed information in Feishu for mobile
•

​

Click

Detail

to visit the GitHub website in Feishu for desktop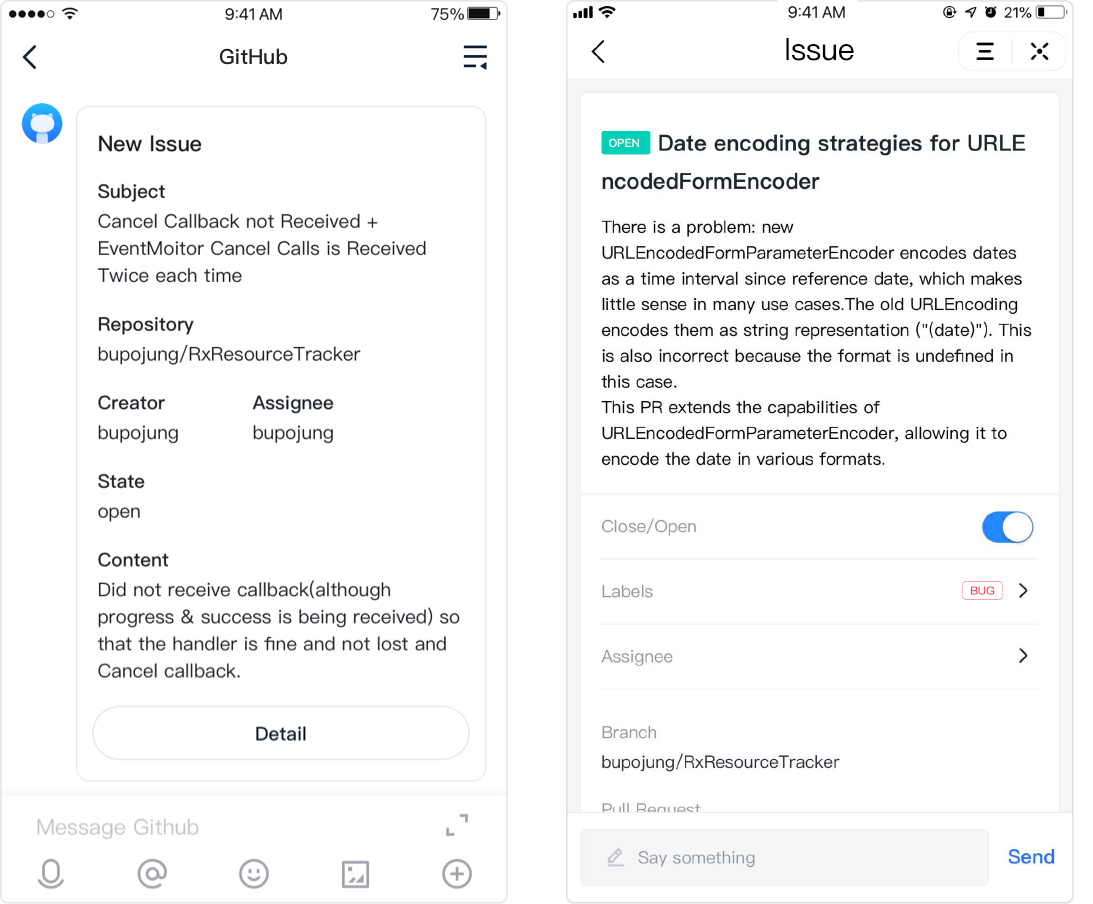 Events currently supported by message card:
•

​

Successful configuration of Webhook

•

​

Create, close or reopen an Issue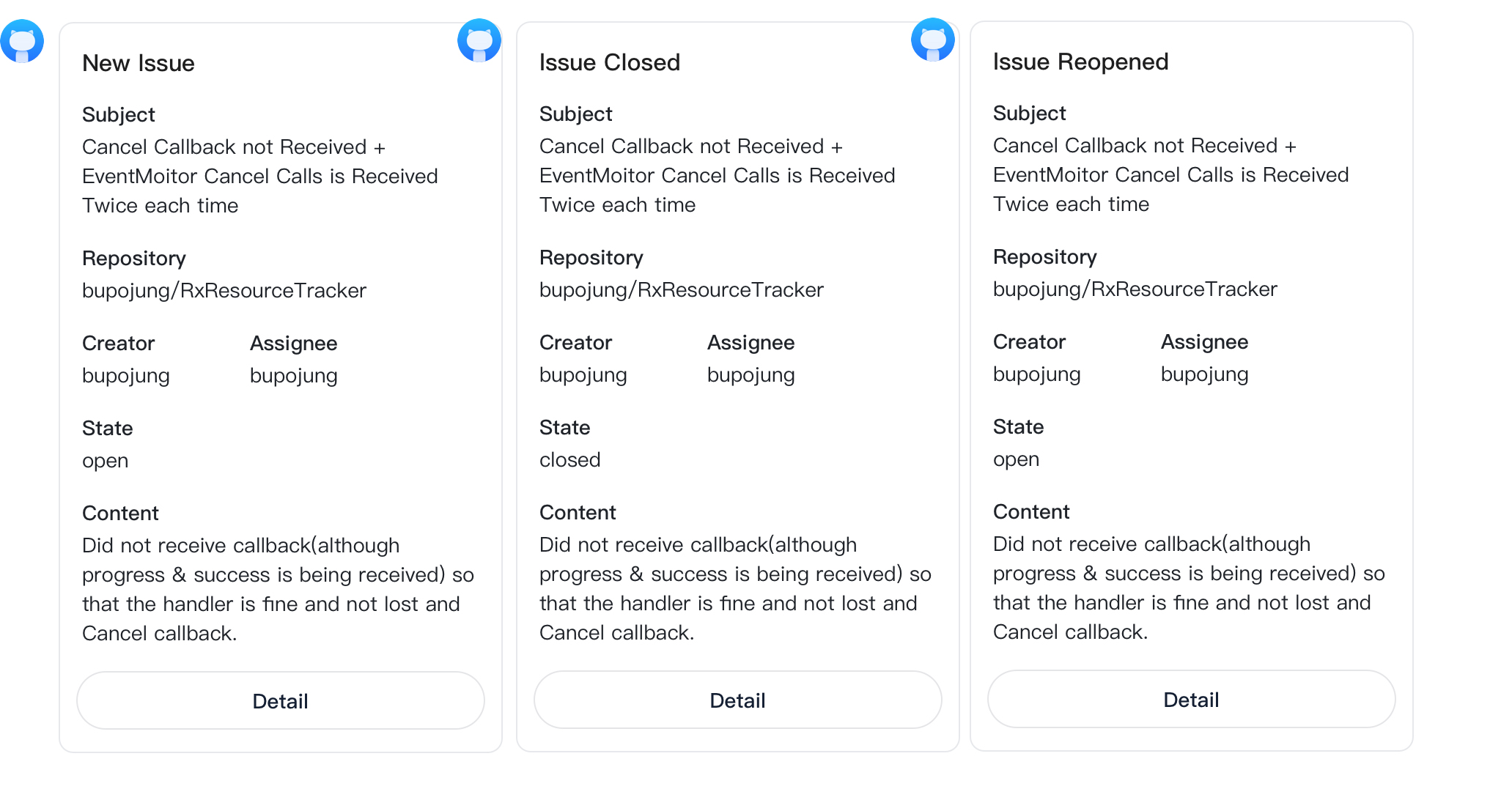 •

​

Edit and comment the Issue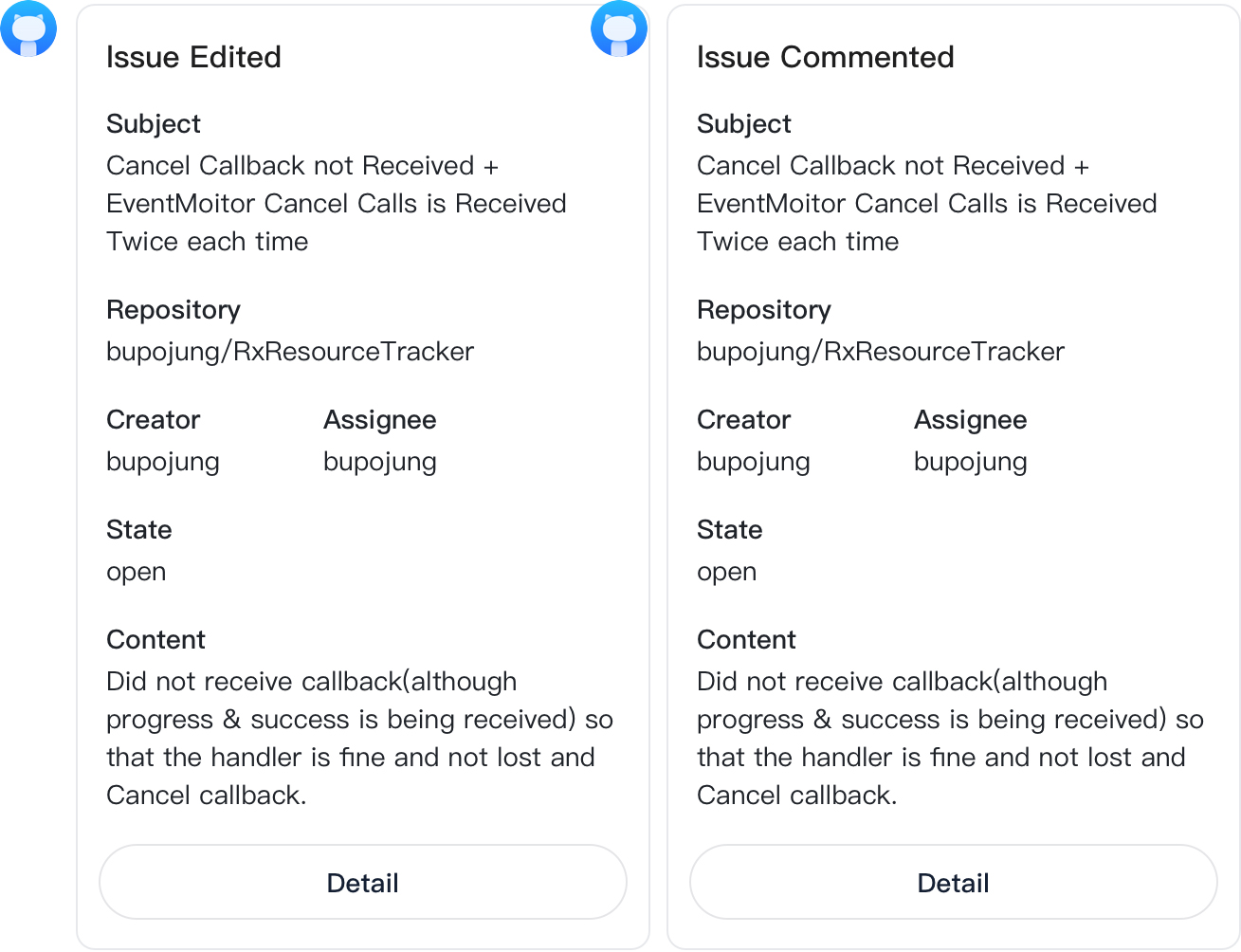 •

​

Create, close and reopen a Pull Request