Before you delete your Feishu account, please read, understand and agree to Feishu Account Deletion Notice (hereinafter referred to as "Notice").
Note: Deleting a Feishu account won't exempt or mitigate any behavior requirements or responsibilities pertaining the deleted account.
Delete a personal account
To delete a personal account, make sure your Feishu mobile app is V3.20 or above. Feishu desktop app doesn't support deletion of personal accounts.
Q: I accidentally registered a personal account. How can I delete it?
In Feishu mobile app, click your
Profile Photo
and choose
System Settings
-
Account and Security
-
Delete Account
. A prompt will pop up at the bottom of the page. Click
Delete Account
to enter the authentication process.
A verification code will be sent to the mobile number or email address that is bound to your current account. Enter the verification code, and read and confirm acceptance of the
Account Deletion Notice
. Then the account will be deleted.
Note: If you still have account balance, you'll receive a prompt asking you to withdraw your cash before deleting your account. If you have no account balance, your account will be deleted successfully.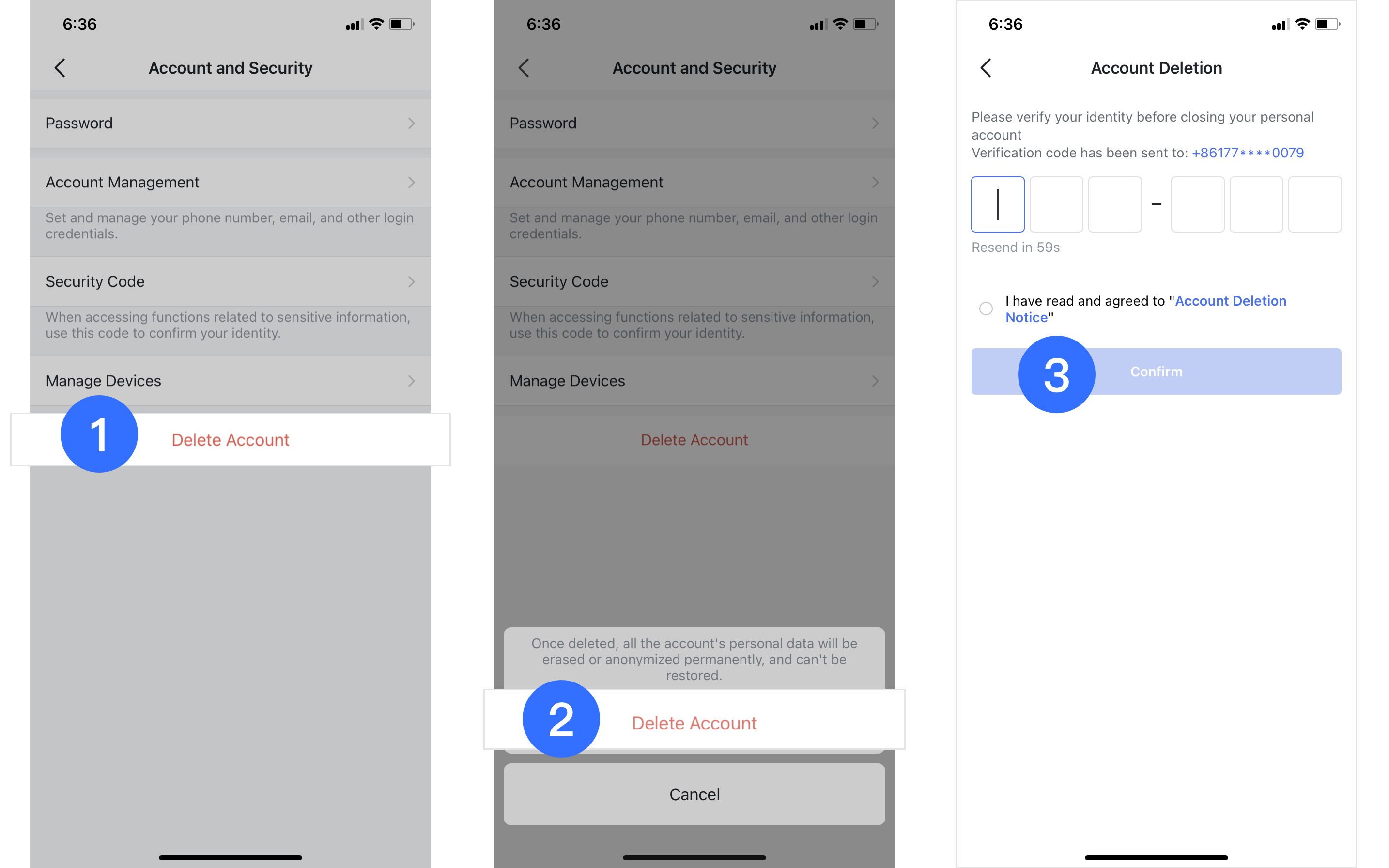 Q: Why can't I find the option to delete my account?
A: The above procedure only applies to users who selected
Personal use
during their account registration and is only available in the
Feishu mobile app
. Moreover, the mobile app must be V3.20 or above.
If you aren't sure whether your account is a personal one, click your profile photo and view whether the
Feishu personal version
text is displayed below the profile photo.
Only the company founder has the permission to delete a company account.
Note: The company founder created the tenant account and has full authority over the admin site. You can transfer the company founder role to another user.
Click here
to learn more about administrative roles.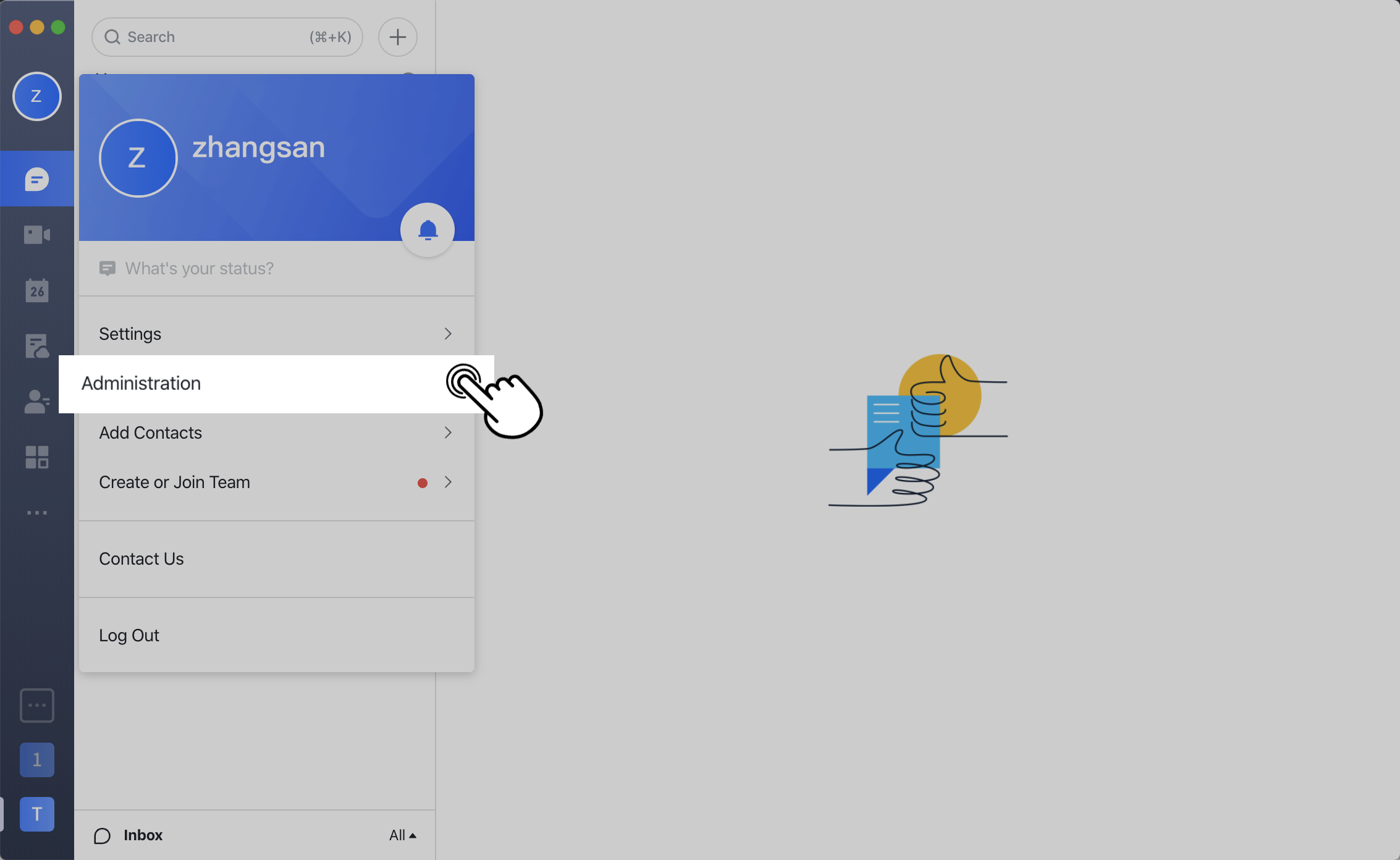 Choose
Company Settings
-
Company Info
, swipe down to the bottom, and then click
Disband
to disband the company. The company will be officially disbanded 24 hours after the disbanding action is made. After the disbanding, users in all accounts and contacts will be deleted and can't be restored.
Note: Feishu account deletion is irrevocable. We suggest you back up all the information of your Feishu account and make sure all services related to this Feishu account have been properly handled before you delete the account. After a successful account deletion, your personal information will be deleted or anonymized.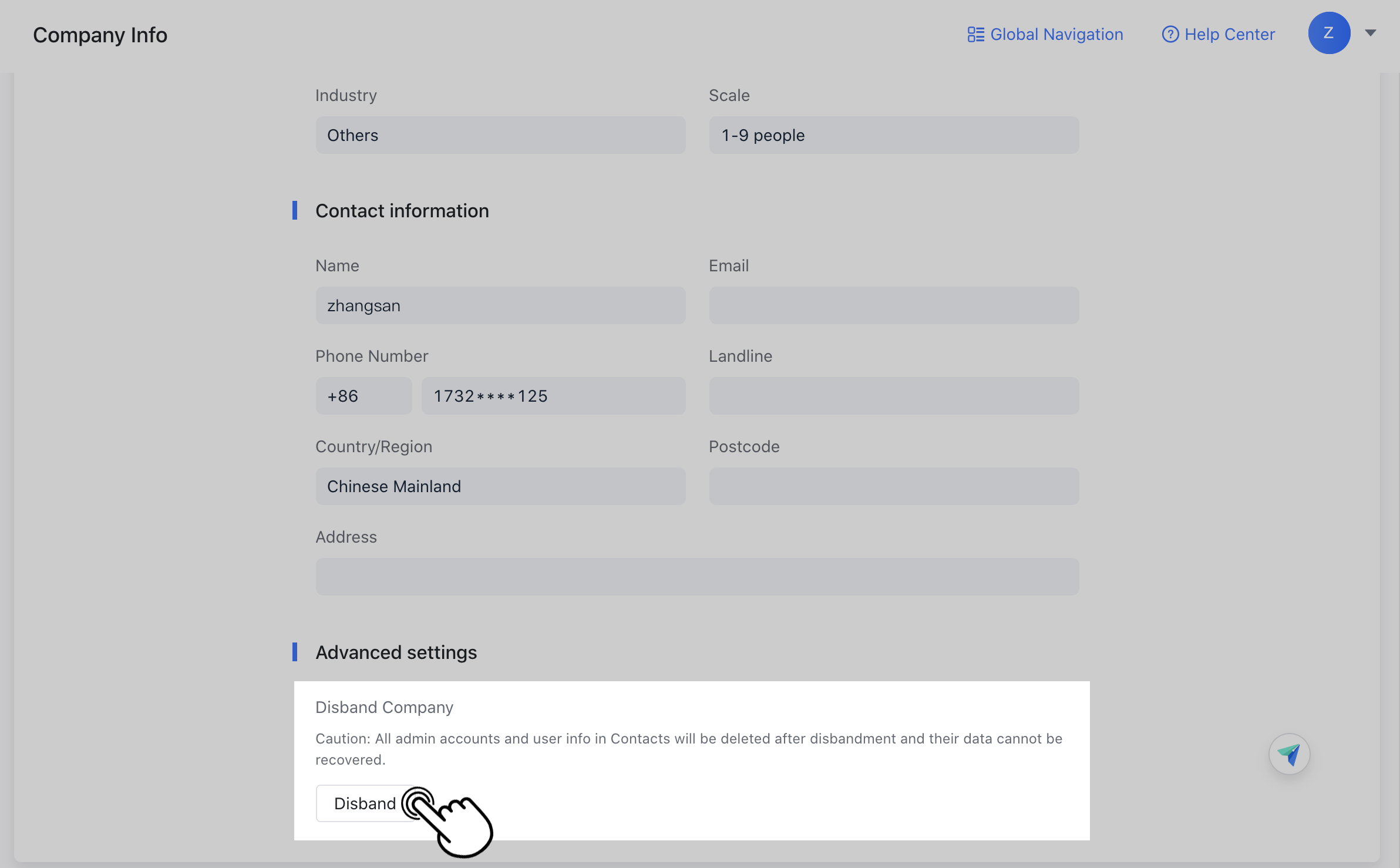 Q: What are the consequences of closing an account?
A:
You won't be able to use this Feishu account, or retrieve any content or information related to this account, even if you have used the same mobile number to register and use a Feishu account again. Specific consequences include but are not limited to the following.
1. You won't be able to retrieve personal data or historical information of this Feishu account, including but not limited to profile photo, user name, sent messages, browsing history, and favorites.
2. You won't be able to log in to and use this Feishu account, or interact with friends of the original Feishu account through this account.
3. You won't be able to retrieve, re-log in to or use the records related to Feishu or third-party services that were generated by using this Feishu account, authorizing login to this Feishu account, or binding this Feishu account. Information properties such as virtual rights that have been obtained by using this Feishu account will be forfeited or become unavailable. Please understand and agree that Feishu can't assist you to restore the above services.
👏 The above steps describe how to delete an account. For more features,
click here
.
💕 If you have any questions, click
Profile Photo
-
Contact Us
in Feishu desktop app to contact customer service.