Trello Connector keeps you abreast of all updates to your subscribed Kanban.
When members on your Kanban change, or your lists and cards are updated, you will receive a message on Feishu. Click View Details to check updates in real time.
I. Who can use Trello Connector
Trello Connector can be used only when your company has registered a Trello account. The administrator needs to download this app from the App Directory and enable it in the Admin Console.
II. Install Trello Connector 
Log in to Feishu and search for Trello Connector in the search bar. 
Start a chat with Trello Connector and you will receive a message card for configuring it.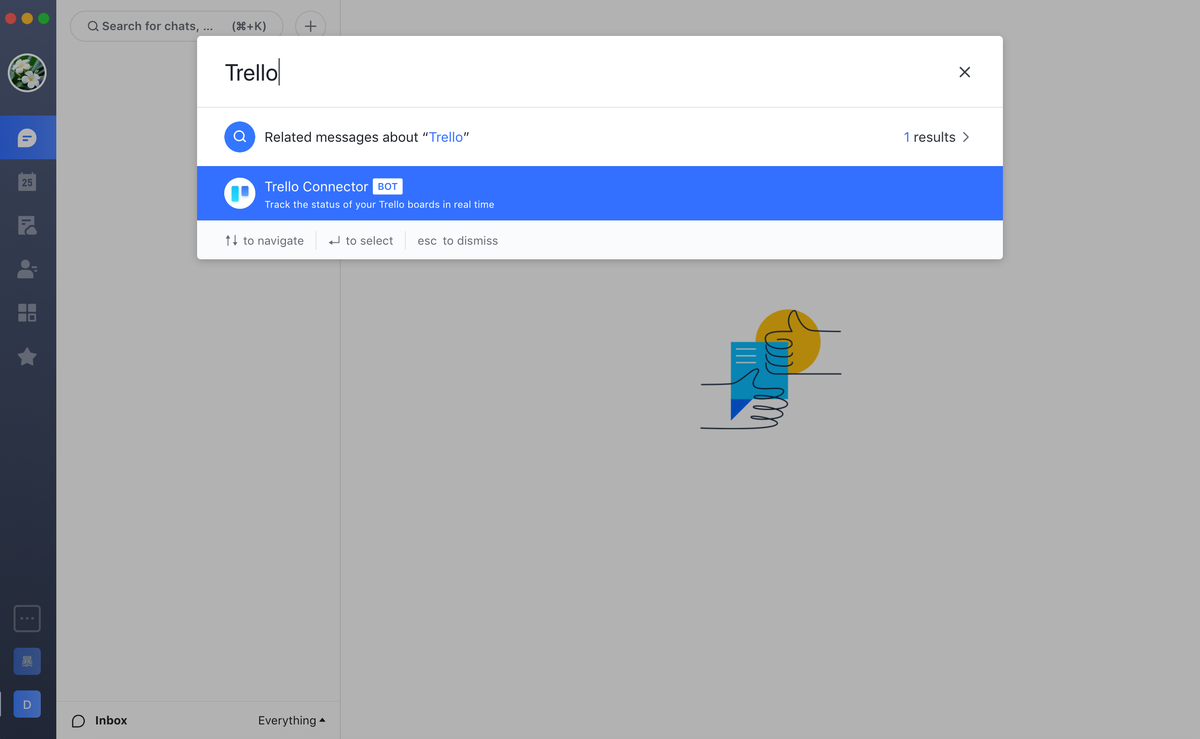 Click Configure on the message card to automatically open the Trello authentication page.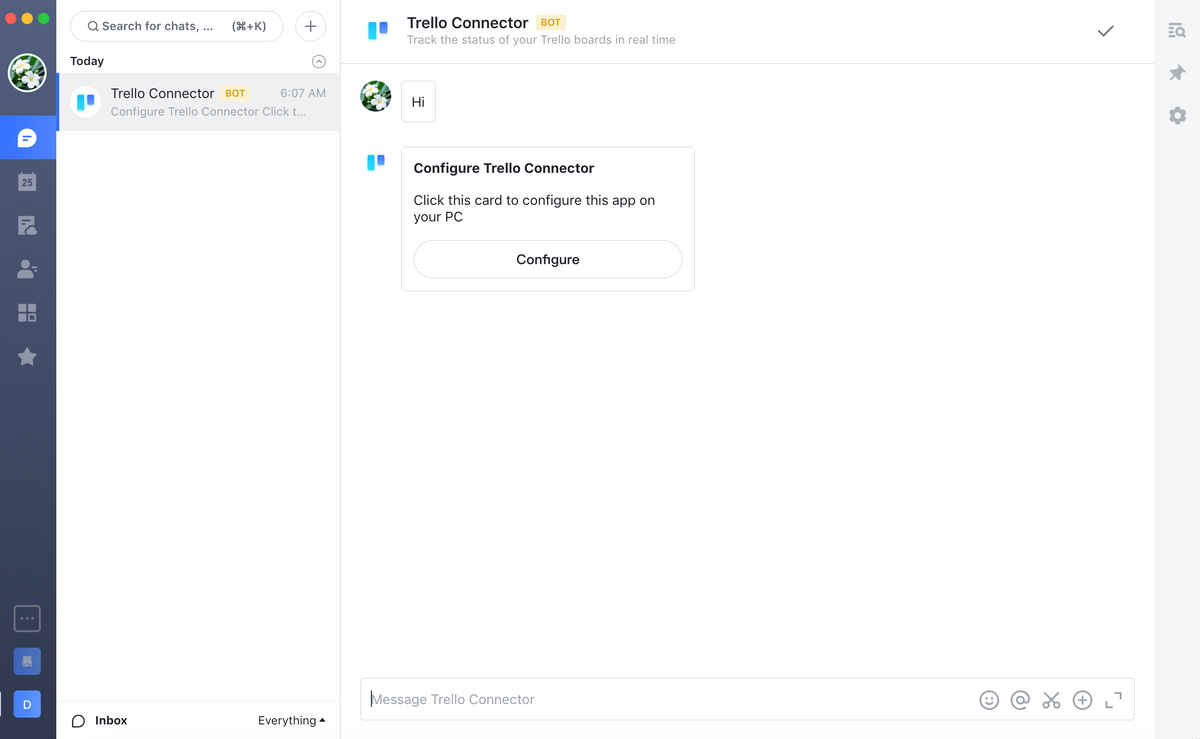 Click Allow to grant Feishu access to your team information on Trello, including access to your name, username, email address, and the ability to create and update cards, lists, Kanban, teams, and comments.
After authentication, click Return to Feishu, and the page will navigate back to Feishu. You can now customize notifications, then click Confirm to complete the configuration.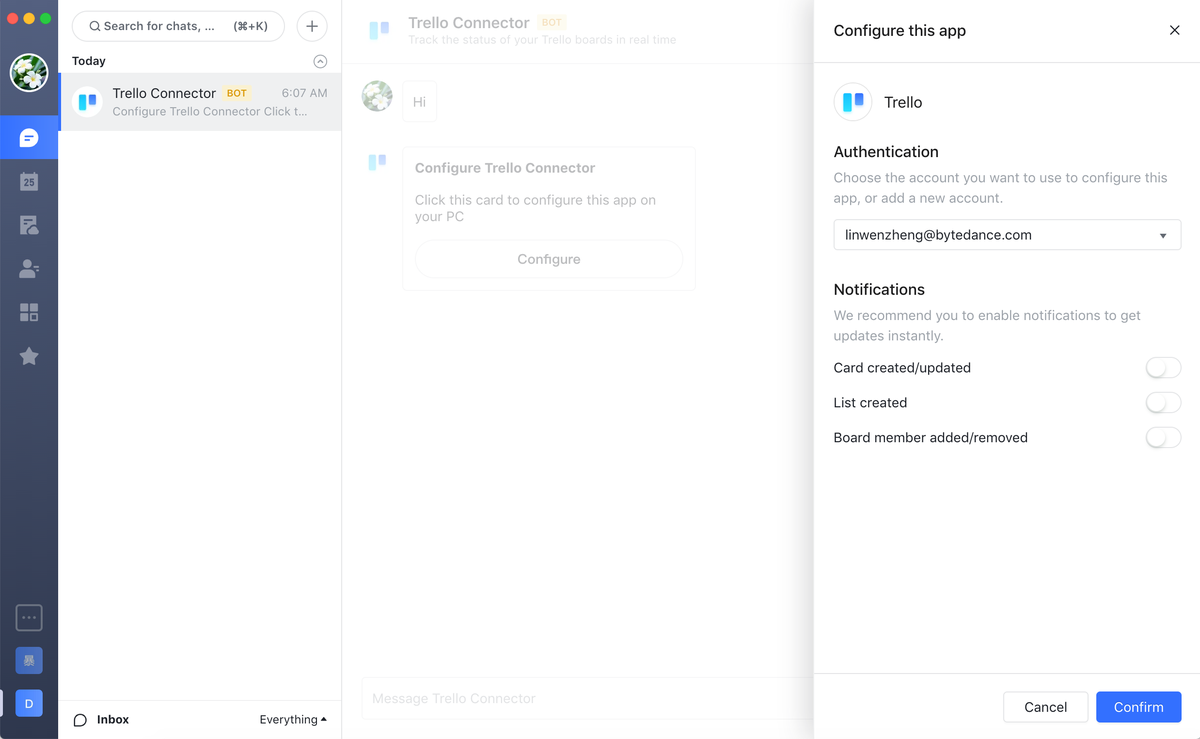 👏🏼Congatulations! You have successfully completed the configuration of Trello Connector. Whenever there is a status change to your tasks, you will receive a message card on Feishu.