Feature Overview
Starting from V3.11, you can now search your calendar and events by inputing key words and adding filter conditions.
Procedures
Desktop
Go to Calendar, click the Search bar or use the hot key (Cmd/Ctrl+K) to open Search. You can refine search results by adding filters, and here you can search for events by calendar, organizer or participants, description, room, and date.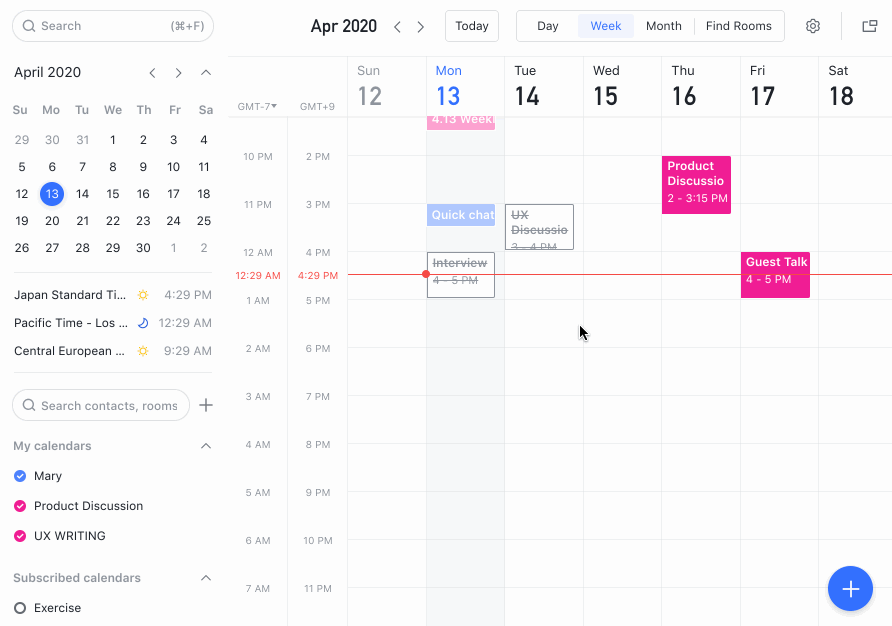 Mobile
Go to Calendar and click Search button on the upper right corner. Select Event in the search page and input keywords. You can filter search results by adding conditions such as guests, rooms and date.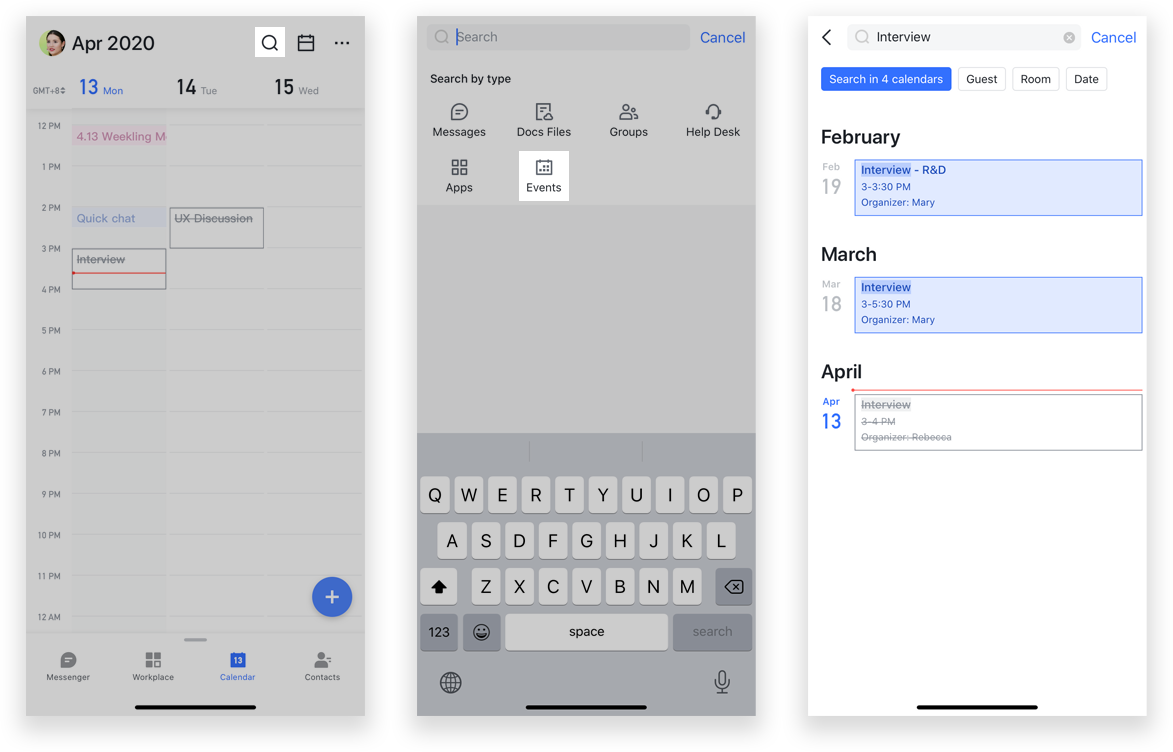 👏 Congratulations! You now know how to search calendars and events. 
💗 If you want to know more about Calendar, click here.
💗 If this article doesn't answer your questions, you can go to Profile photo - Contact Support and talk to our human agents.