With the Envoy Connector, you can receive check-in information when your visitors arrive, learn about the purpose of the visit and the contact information all within Feishu. 
I. Who can use Envoy Connector
The Envoy Connector can be used only when the organization has an Envoy account, and when the company administrator has downloaded this app from the App Directory.
II. Install Envoy Connector
Note: Only if you are the administrator in Envoy and Feishu, can you configure the connector for your members in Feishu.
1. Go to Admin Console.
2. Locate Application Tab on the left and select App List. 
3. Select the Envoy Connector and select get to install it.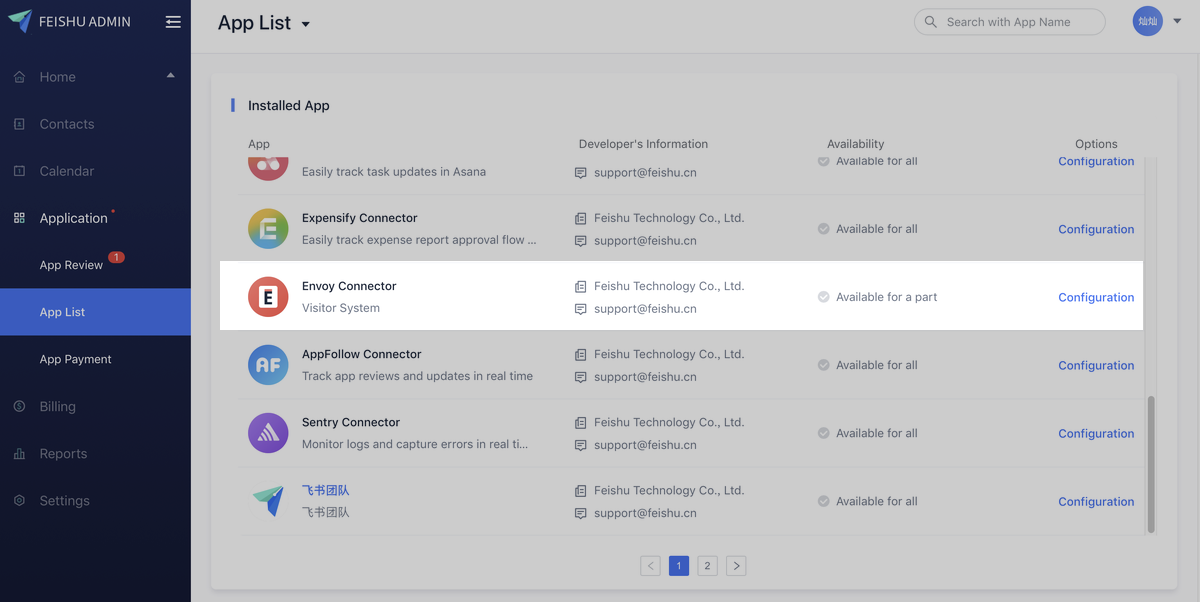 III. Configure Envoy Connector
1. Search Envoy Connector in Feishu. 
2.Enter any text into the dialog box with the Envoy Connector. 
3. Copy the Webhook URL.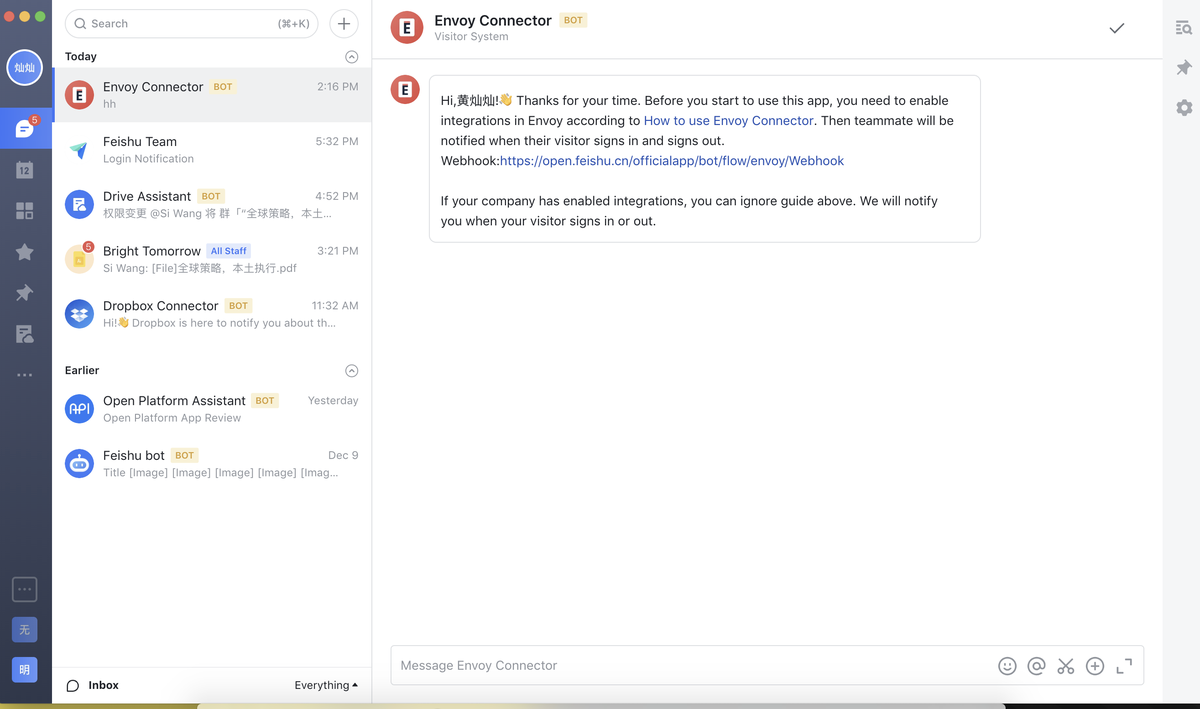 Configure in Envoy
1. Sign in Envoy as an administrator.
2. Click Integrations.
3. Scroll down to find Webhooks Integration and install it.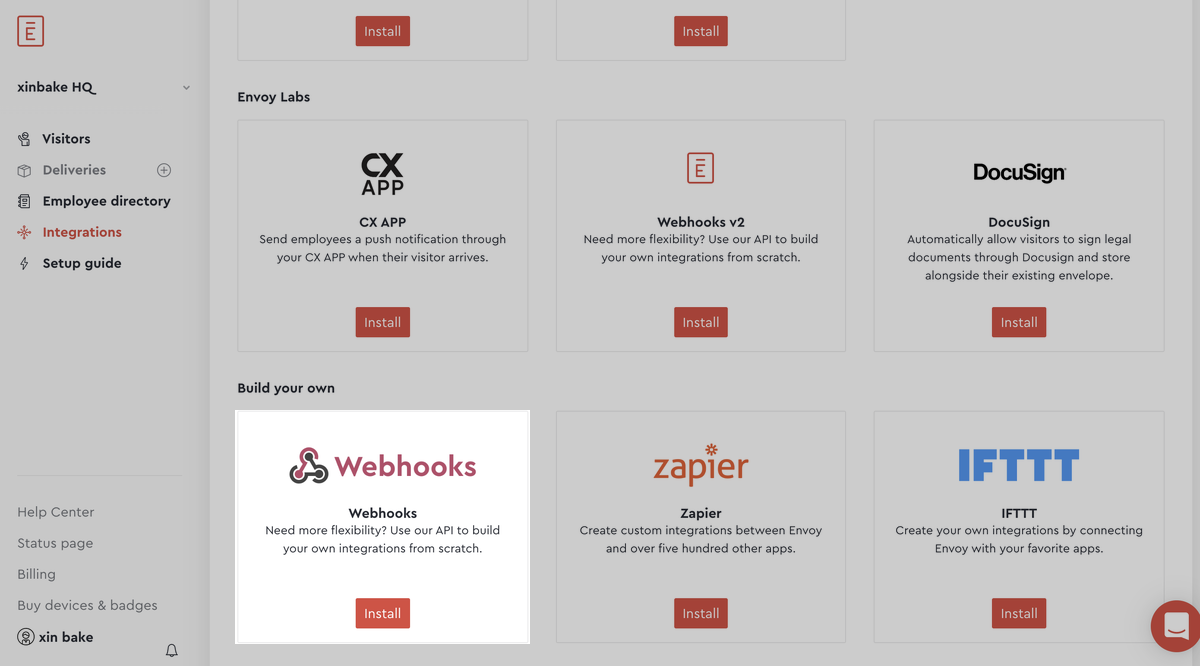 4.  Copy and paste the Webhook URL to the webhook URL field. 
5.  Select Save.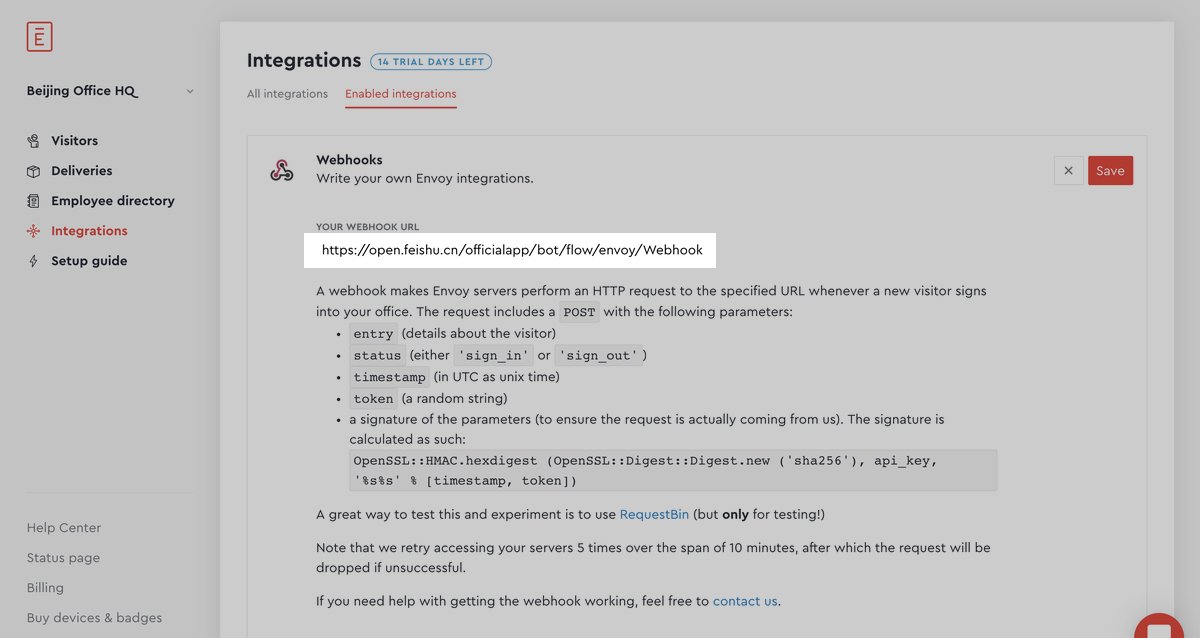 👏 Congratulations
You've enabled members in your organization to be more efficient in their work!