This document describes how to authorize Feishu Flow to use custom bots. This will allow Feishu Flow to push all relevant messages in Feishu. 
Custom bots are simplified functions that send and receive chat messages. When you subscribe to events in the system, the system will notify you when such events occur and you can chat with the relevant robots for more information.
There are two types of Feishu bots: official app bots and custom app bots. 
Official app bots refer to bots created by Feishu or officially authorized third-party app vendors. These bots can be used by all Feishu members. 
Custom app bots refer to bots developed internally by enterprises using the capabilities provided by the Open Platform, then reviewed and approved by Feishu. These bots are only used by an enterprise's internal staff.
This document describes how to use custom bots to send messages in Feishu.
Configuration
Go to the Feishu Open Platform homepage
Click Create an App.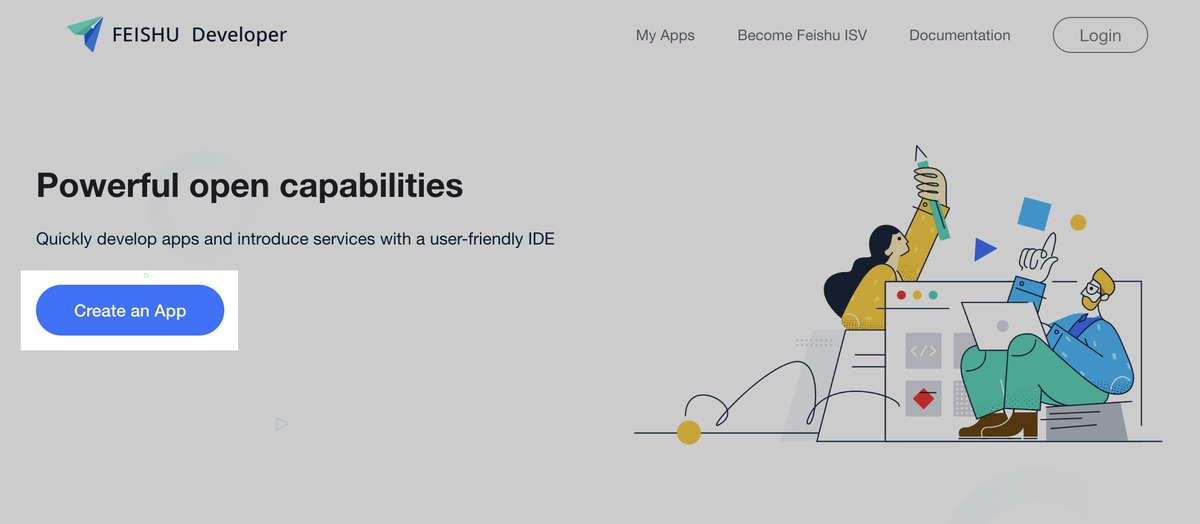 Click Create an App to bring up the App Creation page.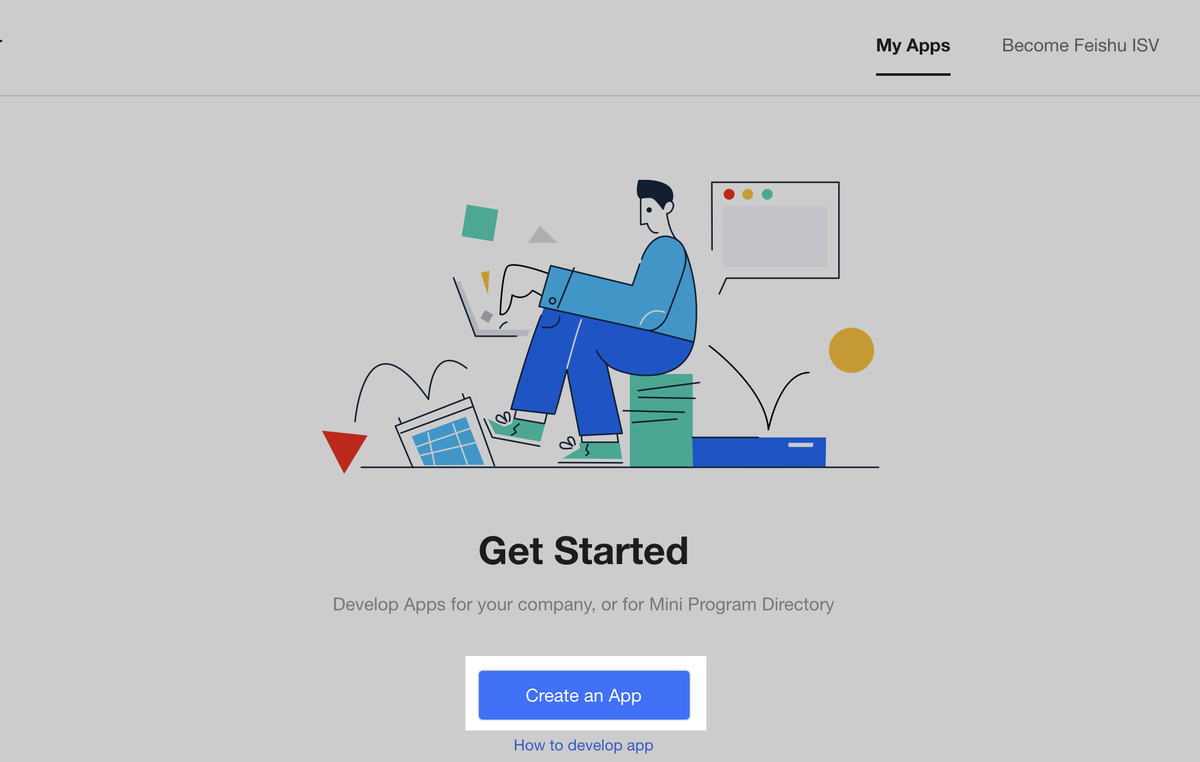 Enter the App Name and App Subtitle of the app to create. By default, the App Type is set to Custom App.
Click Create in the lower-right corner.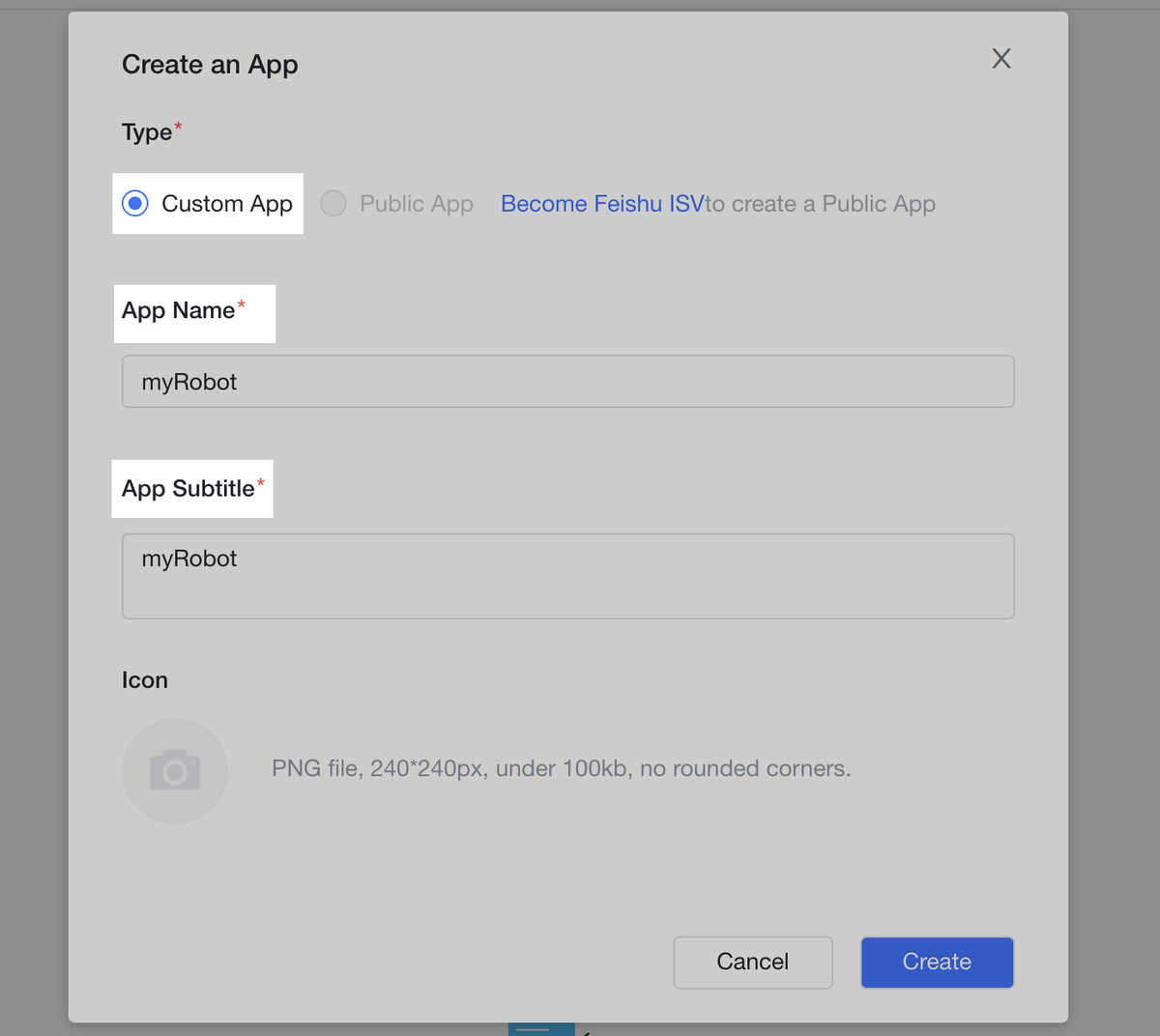 Click on the app you just created to view its details.

View the Credentials area to find the App ID and App Secret in the Credentials & Basic Info tab of the My Apps page.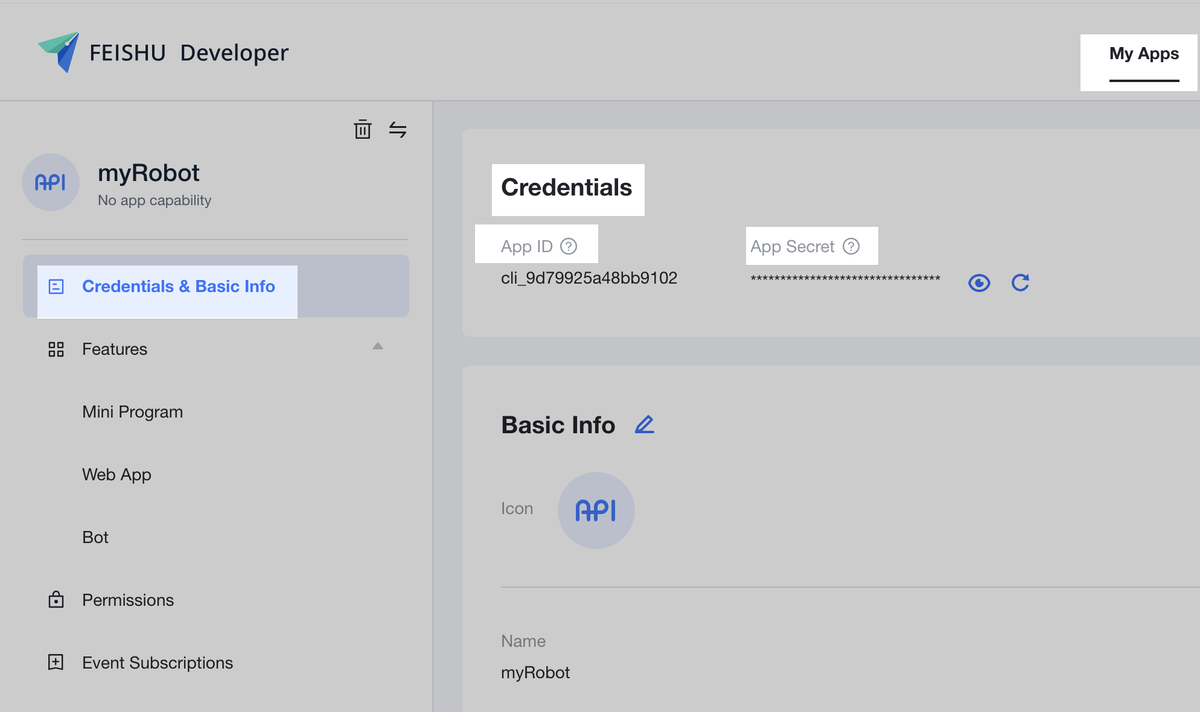 Click the Bot tab under Features in the column on the left.
Click the Using Bot switch to start the app.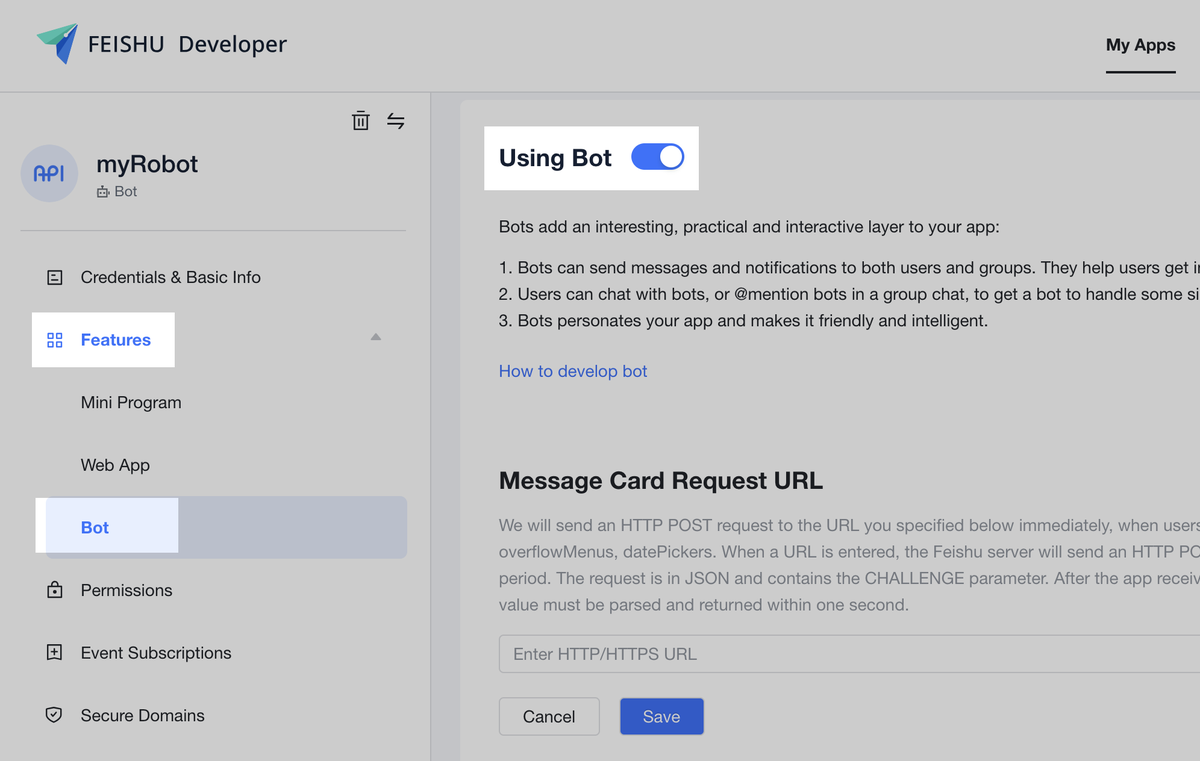 Select the group to add the bot to on the Feishu Operations page. 
Click the Add Bot button in the Group Bot configuration page.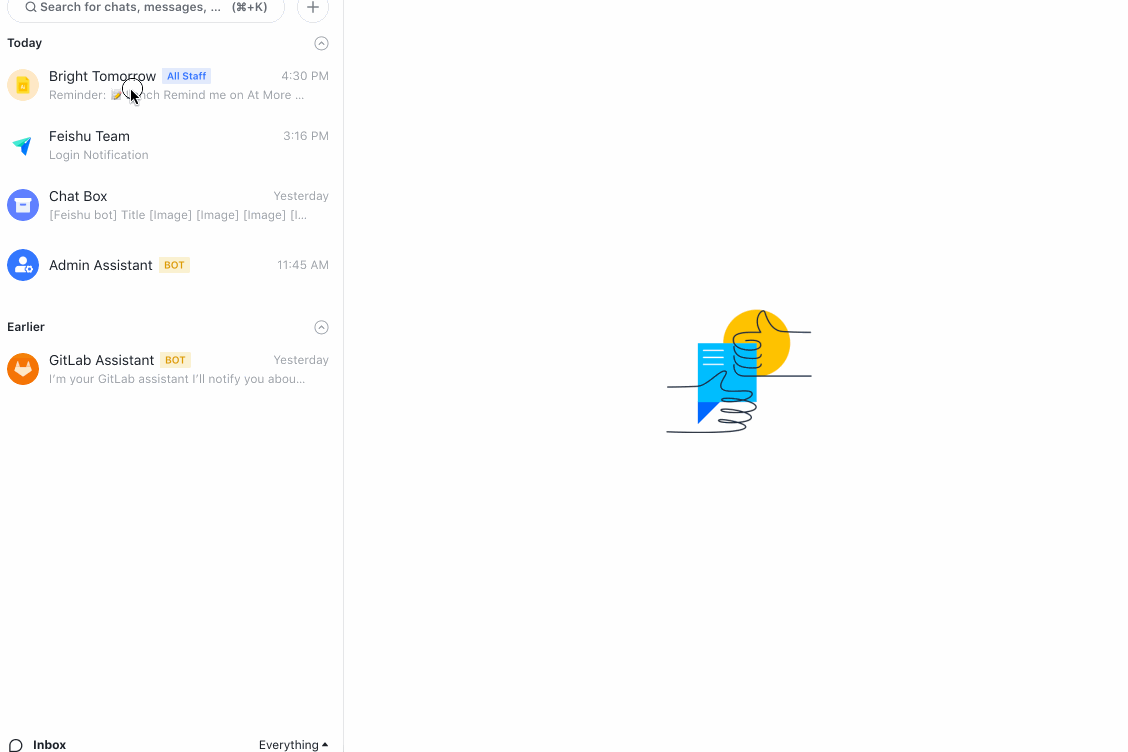 Enter the app name myRobot in the pop-up window, and then click the robot to add it to the group.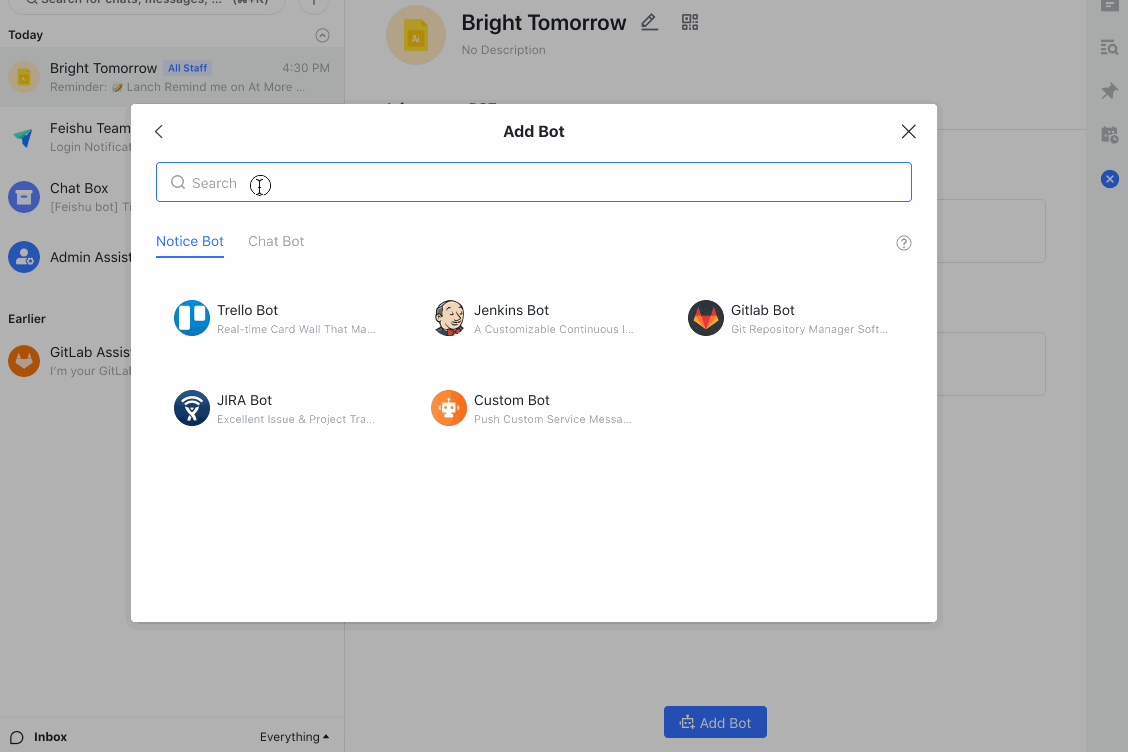 Open Feishu Workbench. 
Open Feishu Flow. 
Click Create in the upper-right corner to create a custom bot workflow.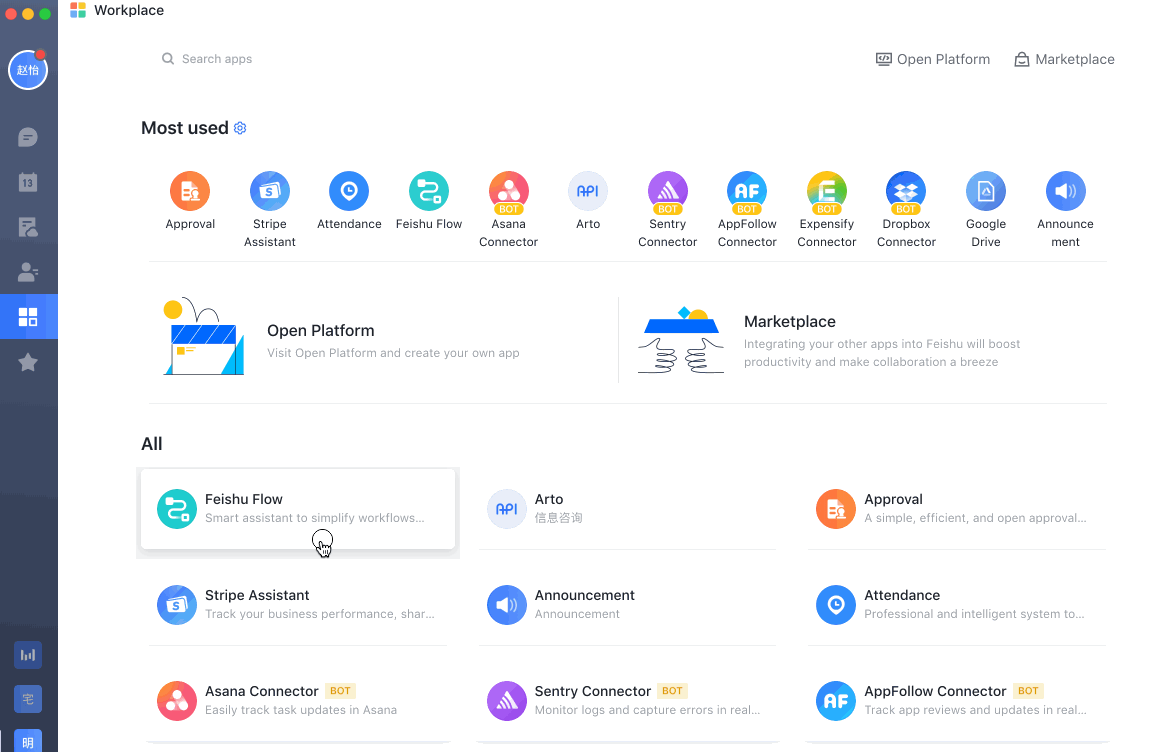 Select the Feishu Messages app, set your desired trigger conditions.
Click Confirm to go to the Action page.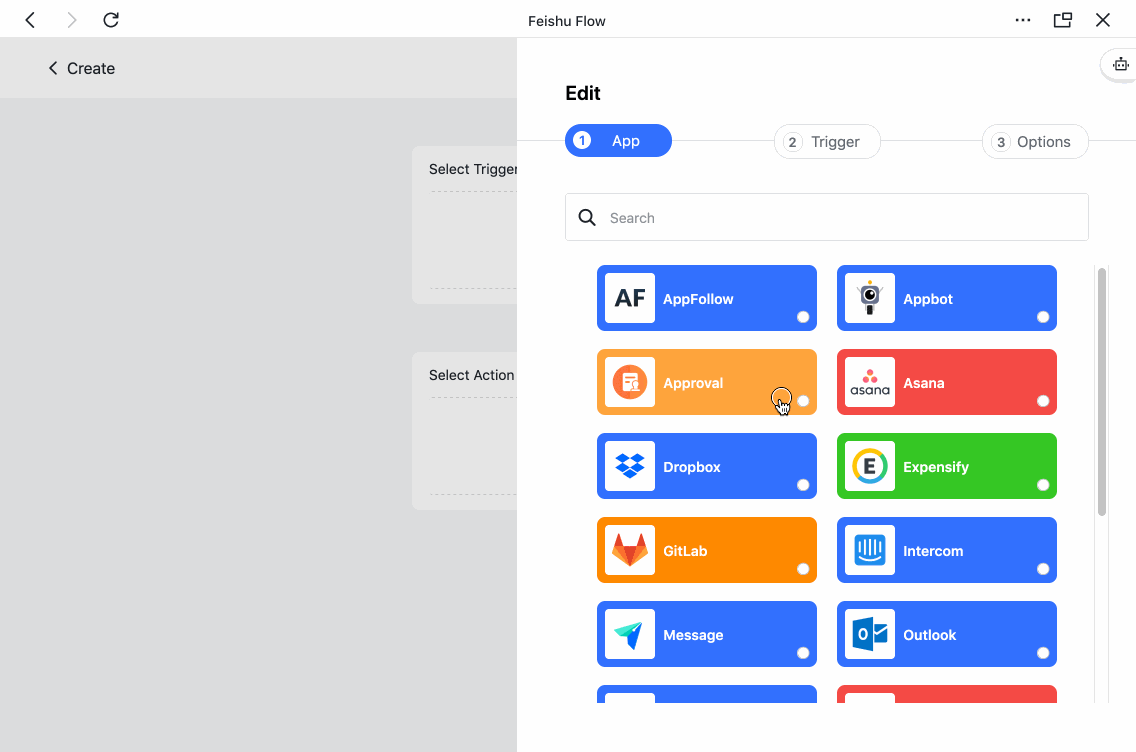 Select Feishu Messages in the Action page. 
Choose Send message from custom bot, and then go to Options.
Select Custom Bot and click Add Account in the drop-down list to go to the Feishu Flow Authorization page.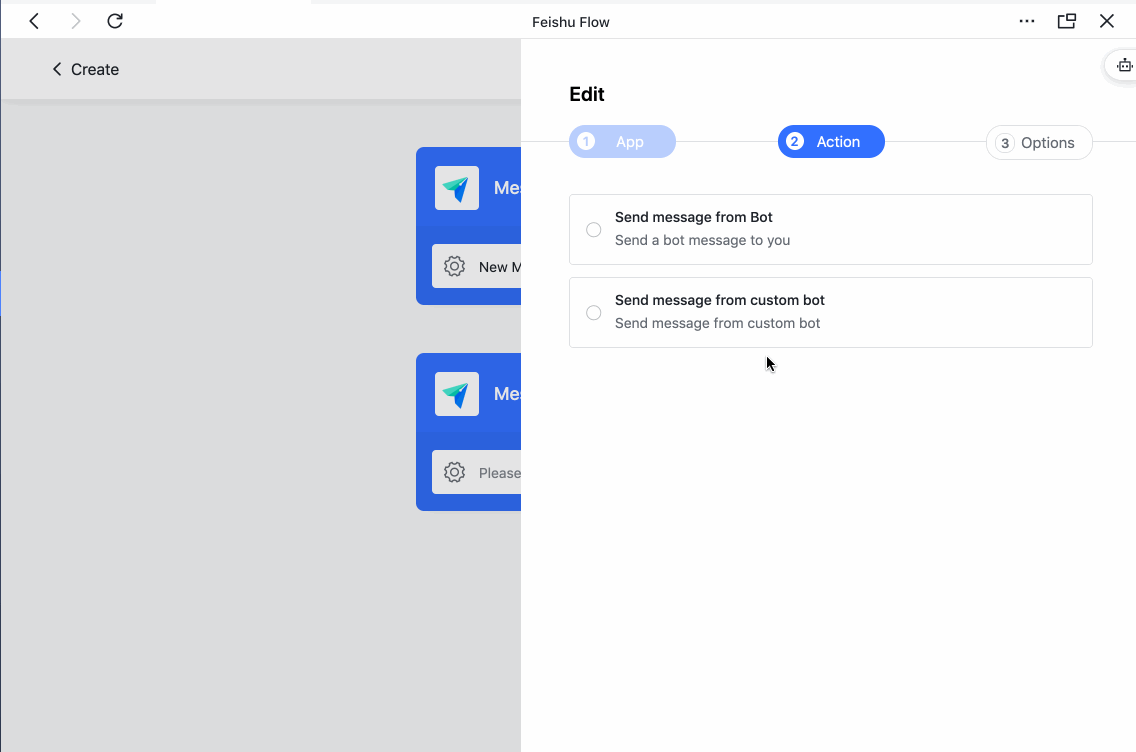 Enter the App ID and App Secret of the custom app and then click Confirm to complete the authorization process.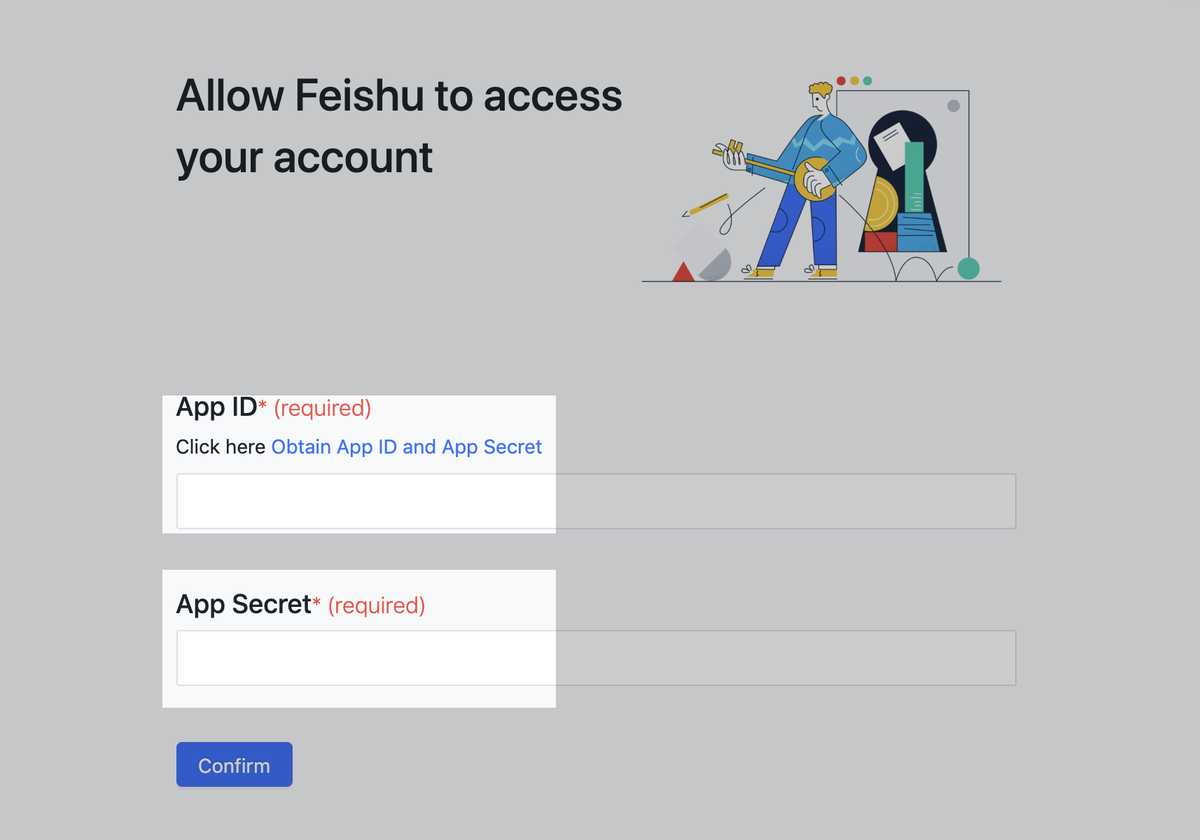 Return to the Feishu Flow Configuration page, open the Bot drop-down menu, and select myRobot. The Send To field will show a list of the groups you and the robot have joined. 
Select an option, set the remaining Feishu Flow options, and then click Confirm. Now, the custom robot will send relevant messages to the selected group.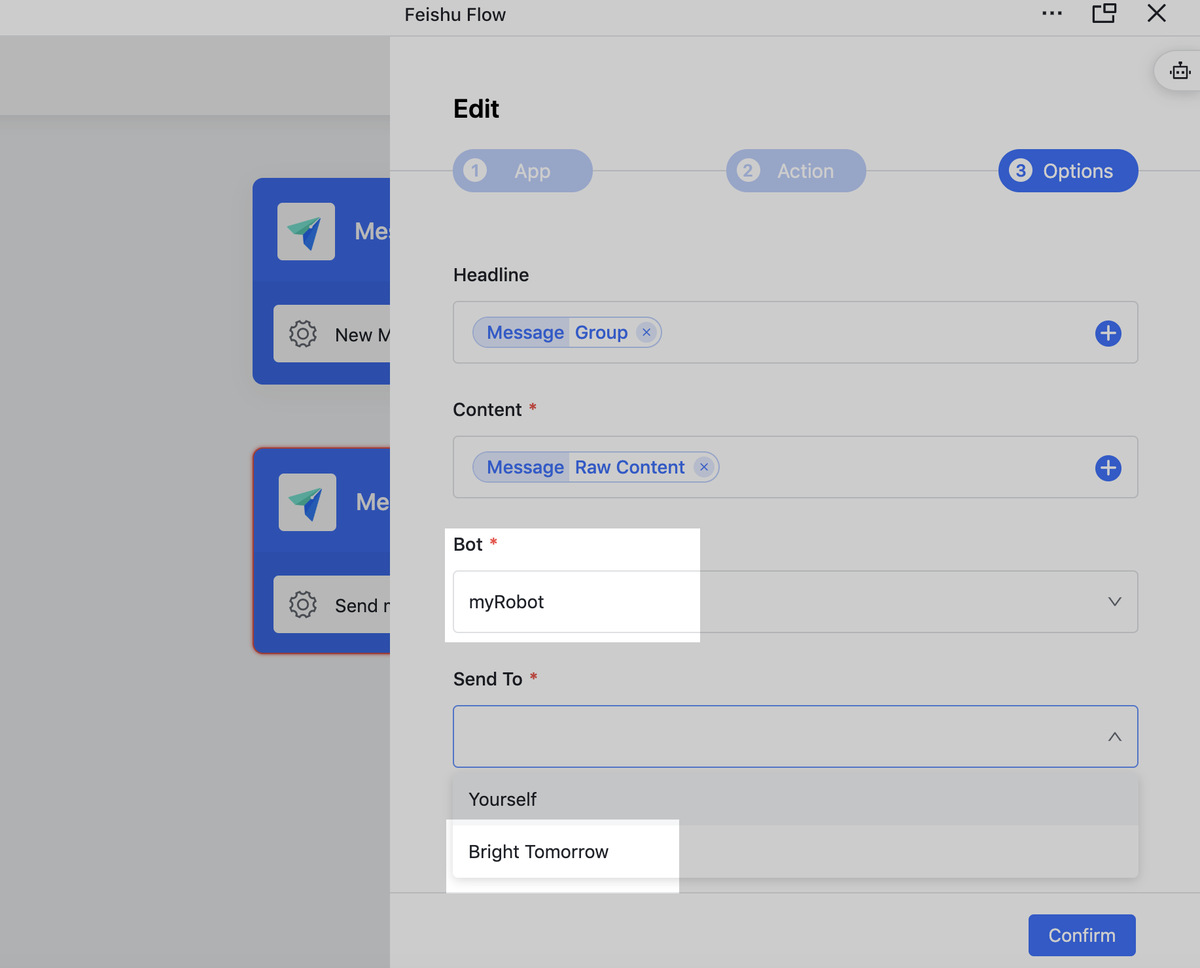 👏 Congratulations
You've enabled members in your organization to be more efficient in their work!