This article describes how to authorize Feishu Flow to use Appbot. This will allow Feishu Flow to push all relevant Appbot messages to Feishu, improving collaboration and management efficiency along with the user experience.
Feishu Flow is an automated tool released by the Feishu team. This tool brings together different functions to create a self-run workflow that allows you to summarize all external information in Feishu. For more information about how to use Feishu Flow, see
Workplace | How to use Feishu Flow
II. Authorization process
1. Get the Appbot API
•

​

Go to the

Appbot

website and log in.
•

​

Select

API

in the column on the left.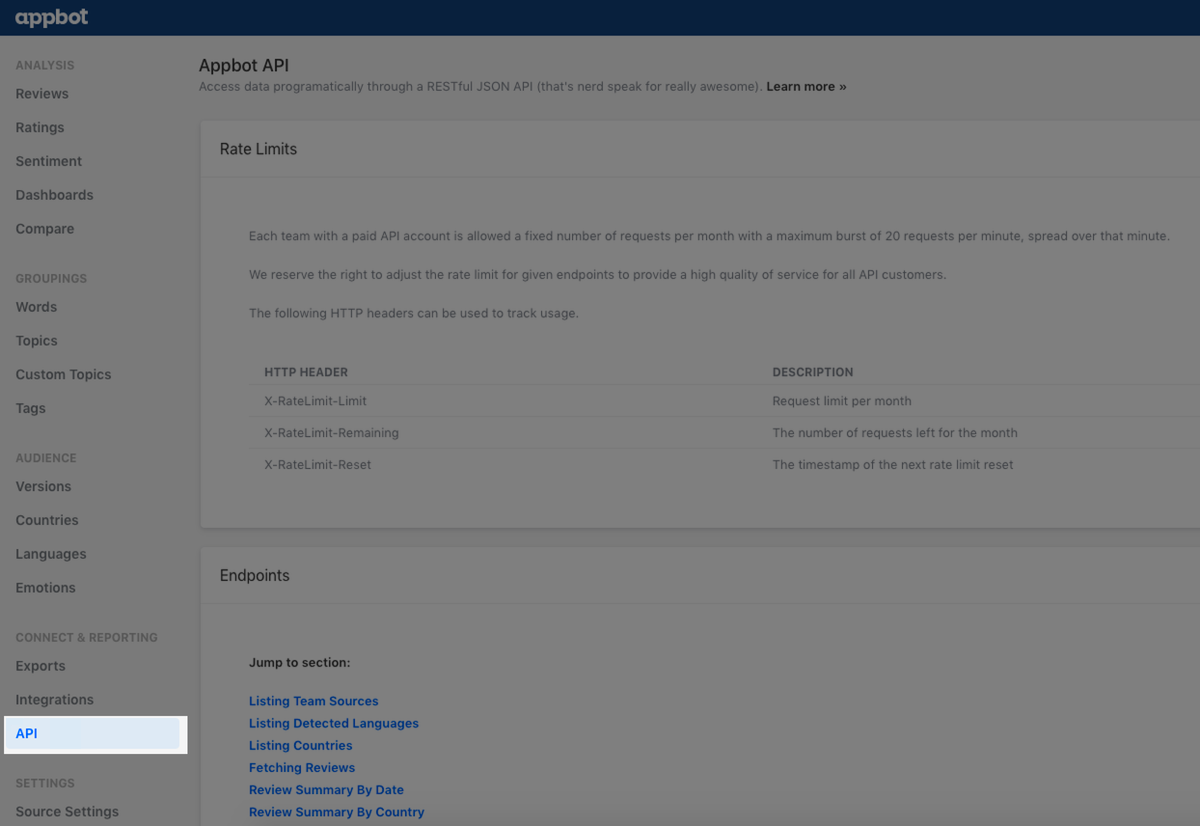 •

​

Click

Create API Key

in the upper-right corner.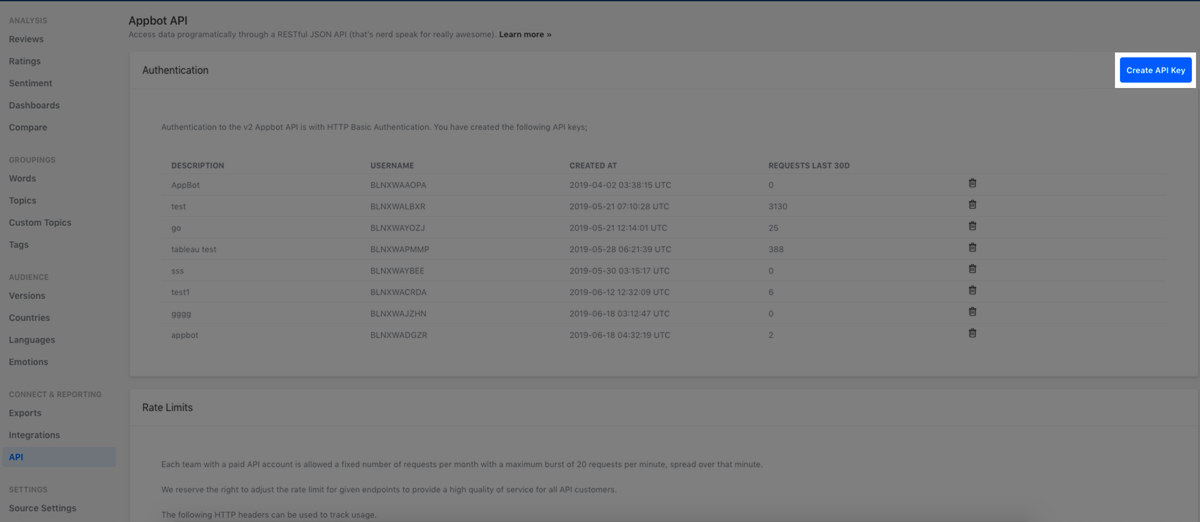 •

​

After entering the Description, click

Create API Key

to create the API Key.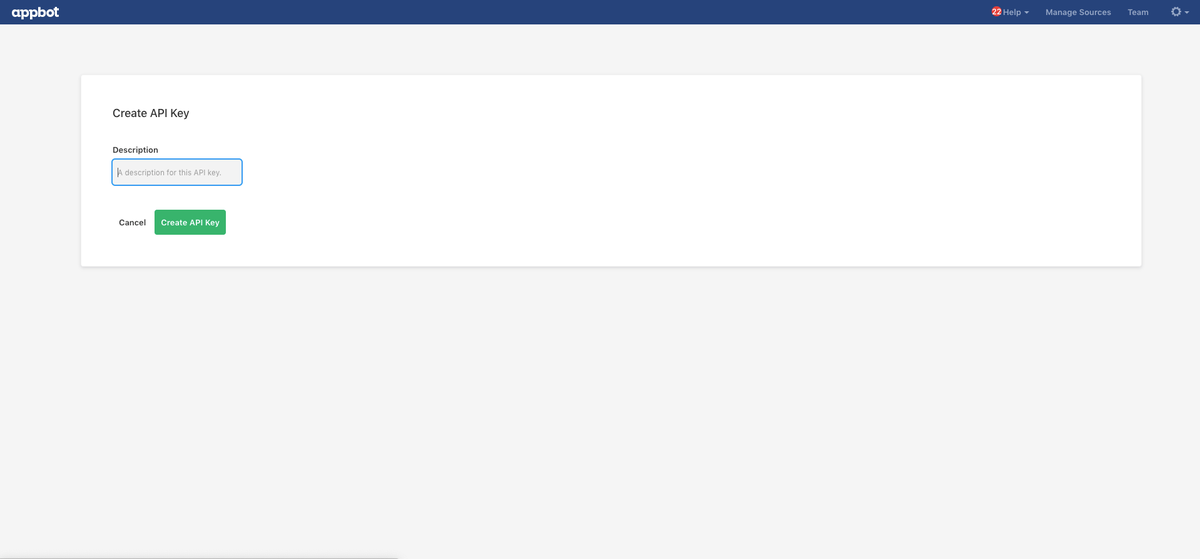 •

​

Memorize your account and password and return to the Feishu authorization page.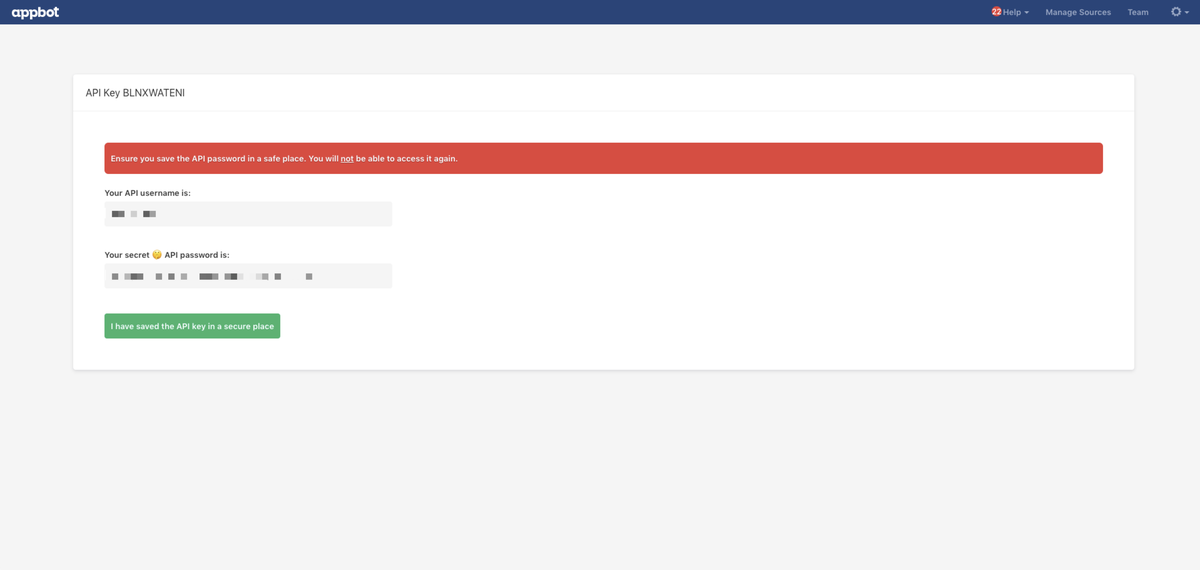 2. Authorize Feishu Flow to access your Appbot account
•

​

Click

Create Feishu Flow

and select the

Appbot

.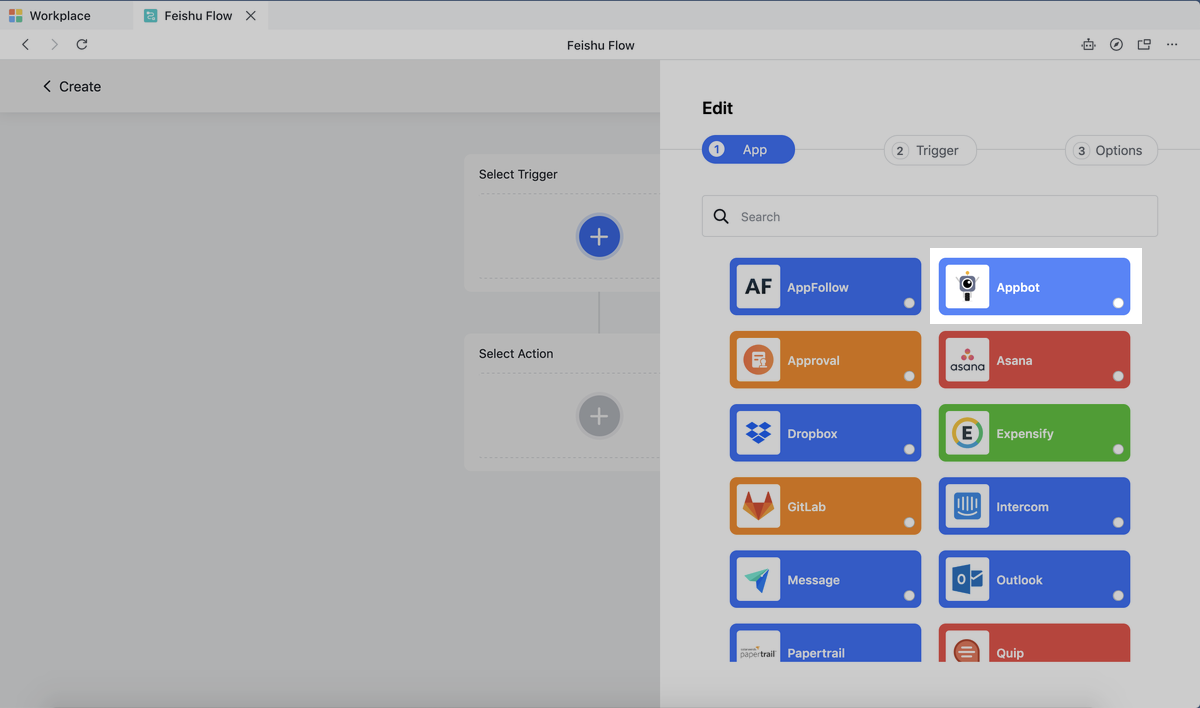 •

​

Select a trigger

. In most cases, you should use

New Comment

.
•

​

Go to the

Settings

page, click Account and select

Add Account

to go to the Appbot authorization page.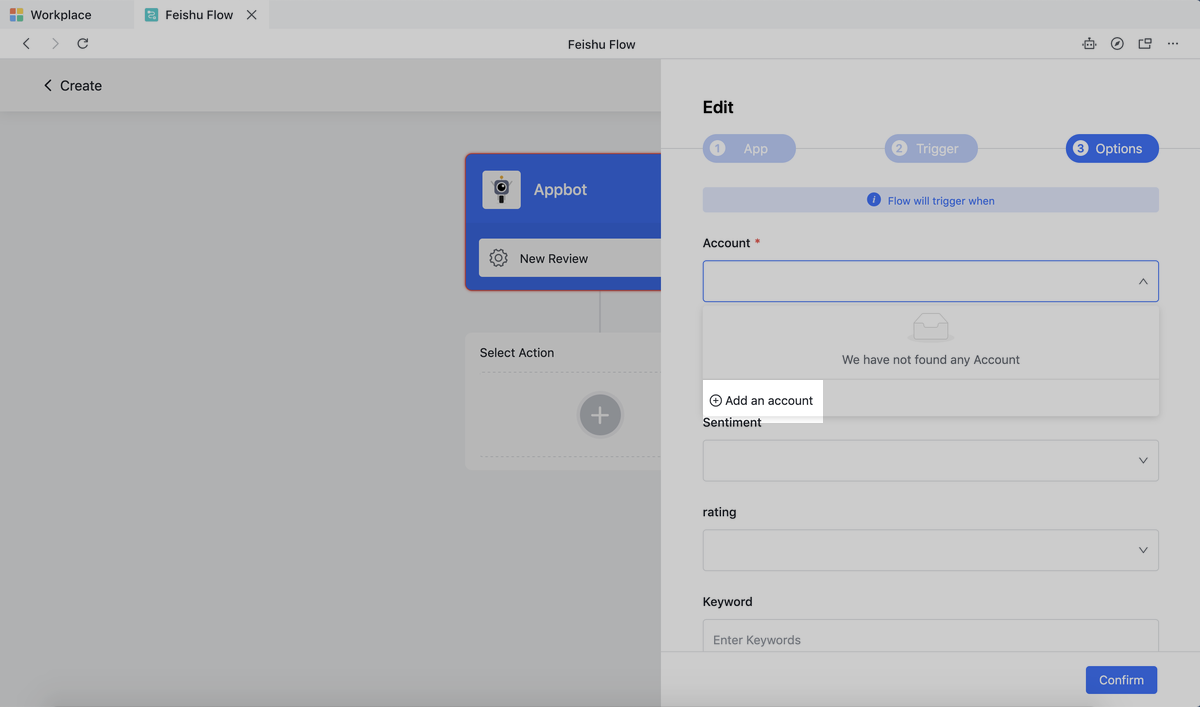 •

​

Enter the account and token, which are the

username

and

API password

you obtained after creating the API Key in Appbot.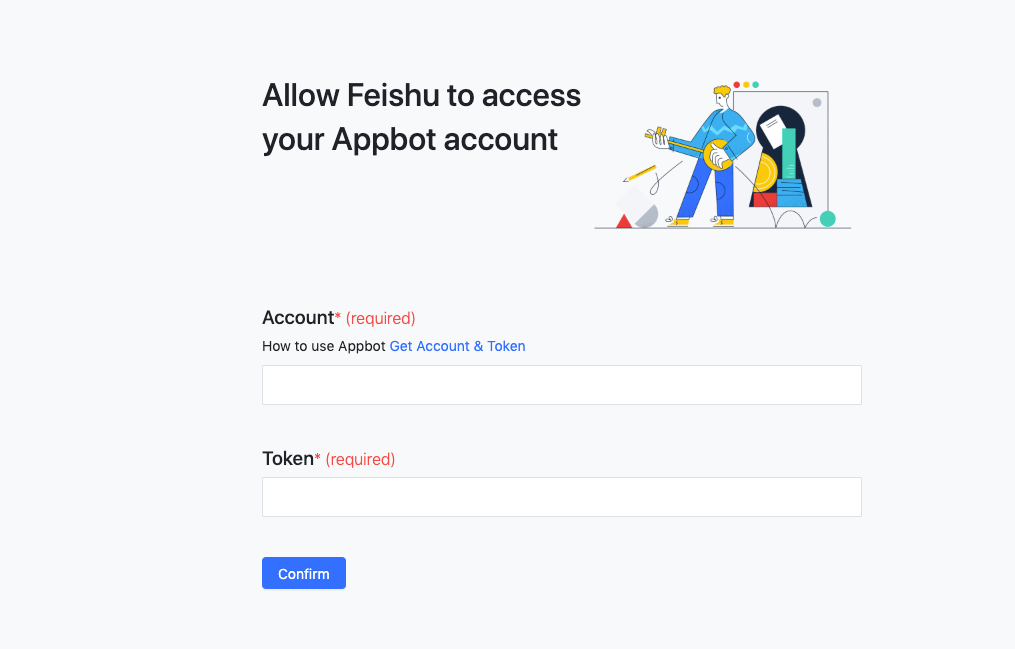 •

​

Click

Confirm

to complete the authorization process.