Webhook triggers are used to send messages between apps and Feishu, improving the user experience within the platform. The Webhook function in Feishu Flow provides a URL, and by setting this URL in another app that supports Webhook message notifications, you can send messages from the app to Feishu Flow.
Feishu Flow is a tool to create a workflow that allows you to summarize all external information in Feishu. For more information about how to use Feishu Flow, see
Workplace | How to use Feishu Flow

5. Click
Account
on the
Settings
page.
6. Select
Add an account
.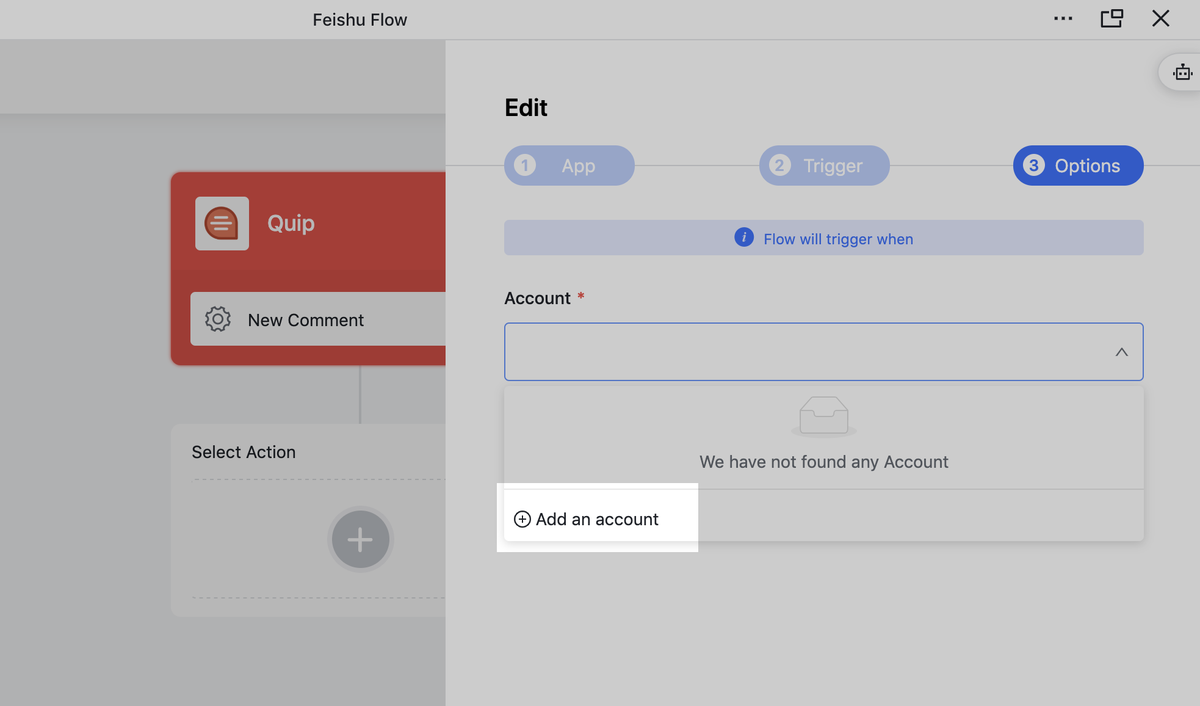 7. View the Feishu authorization page.
9. Sign up or log into an existing account
10. Get your Personal Access Token.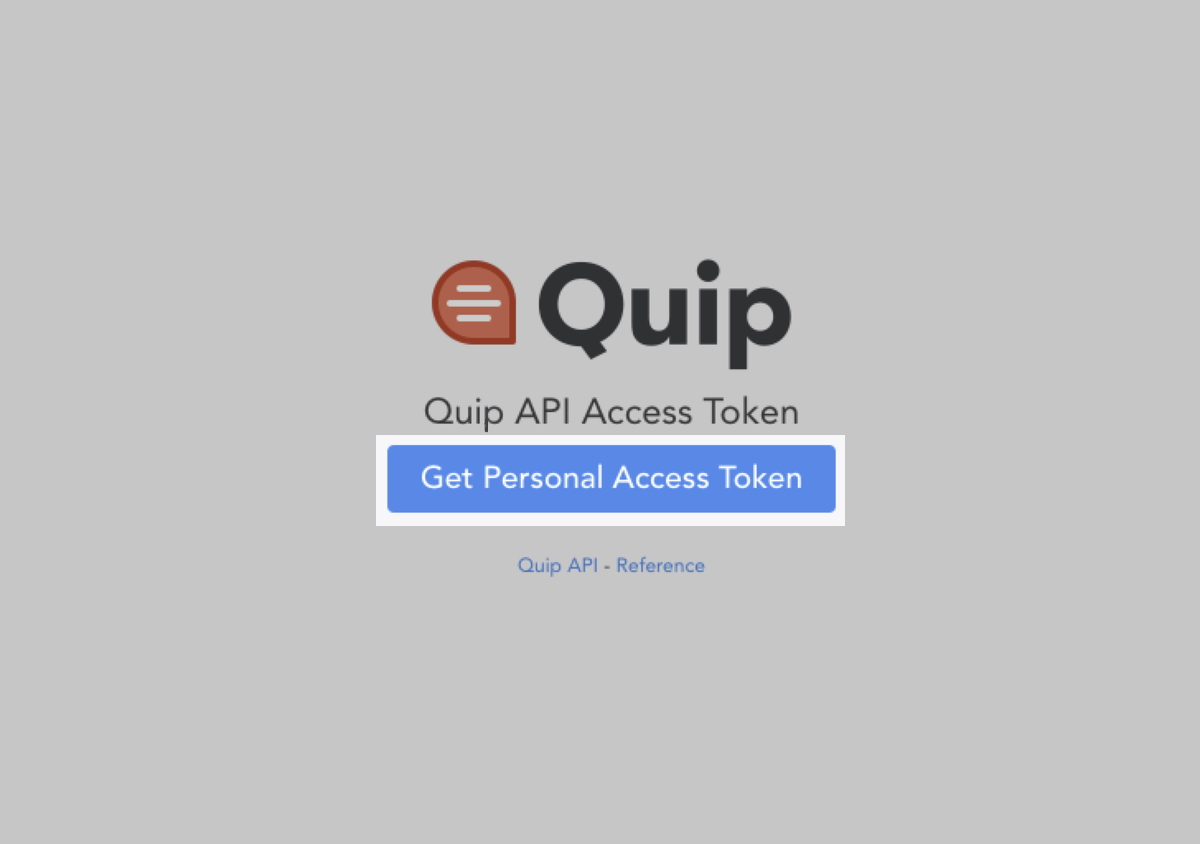 11. Go back to the
Feishu Flow page.
12. Enter the
Access Token
you just obtained in the
access_token
field.
13. Click Confirm to complete the authorization process.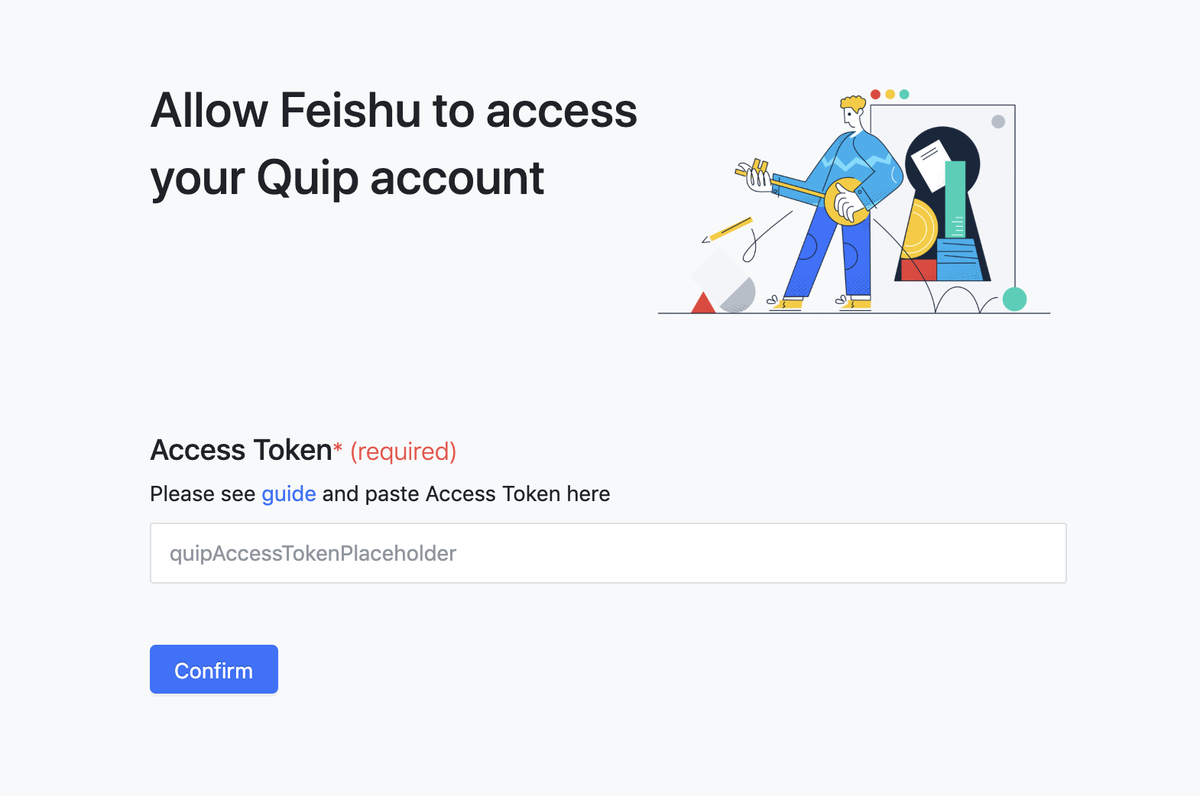 👏 Congratulations