Once team members have downloaded the Feishu app, they can join teams via Team Code.
Team Code is 8 characters long and contains only letters. Team Admin can get it from the
or the
, and share it with team members via WeChat, text message, or any other channel.
Team members can join
through the following two ways
:
Copy the Team Code message
Once they get the Team Code, team members can copy the entire message and then open Feishu mobile or desktop app. The system will identify the copied message and pop up a window asking whether you would like to join the team. Members can then click join and follow the instruction to complete the process.
Team members can also manually enter the 8-character Team Code to join the team.
In Feishu mobile, they can click their
profile photo
-
Create or join a team
-
Join a Team
-
Enter Team Code
to complete the process.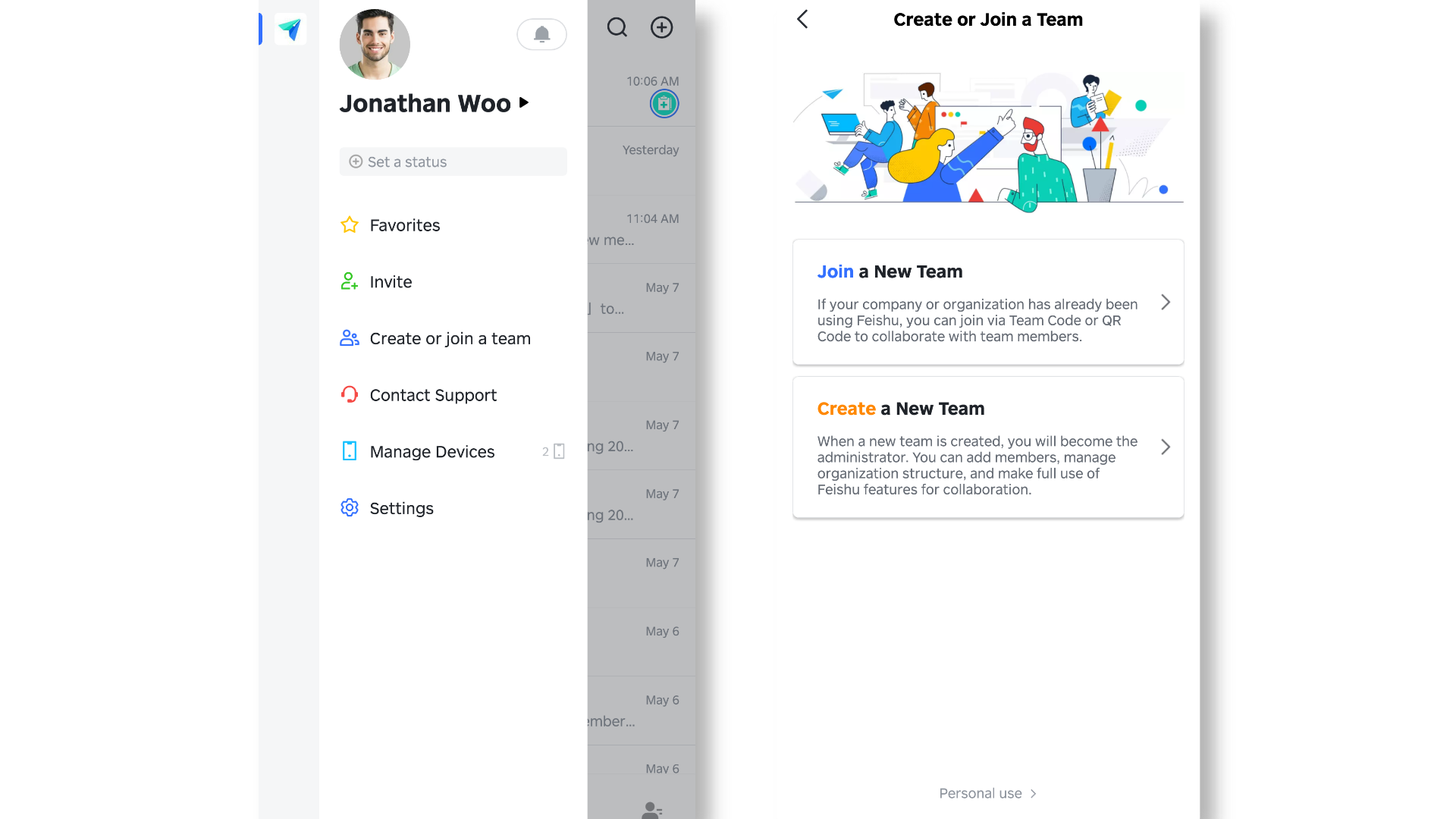 Q: Where can I download the Feishu app?
A: You can download Feishu mobile on Apple or Android app stores. You can also go to
feishu.cn/download
to get other versions.
Q: I've followed the steps above, but why does it tell me to wait for approval?
A: For security reasons, some teams may require admin approval for new members to join. Please wait patiently. Once approved, you'll be notified by email or text message.
Q: I've joined the team successfully, but why can't I see my team?
A: Usually it's because you have more than one
.