Team QR Code, like Team Link and Team Code, is one of the channels for members to join the team.
Team Admins can share the Team QR code with team members. With the code, members can join the team in any of the following ways:
Feishu has been installed
After logging in to Feishu, team members can click the
+
icon on the upper right corner and then select
Scan QR Code
to scan the Team QR Code.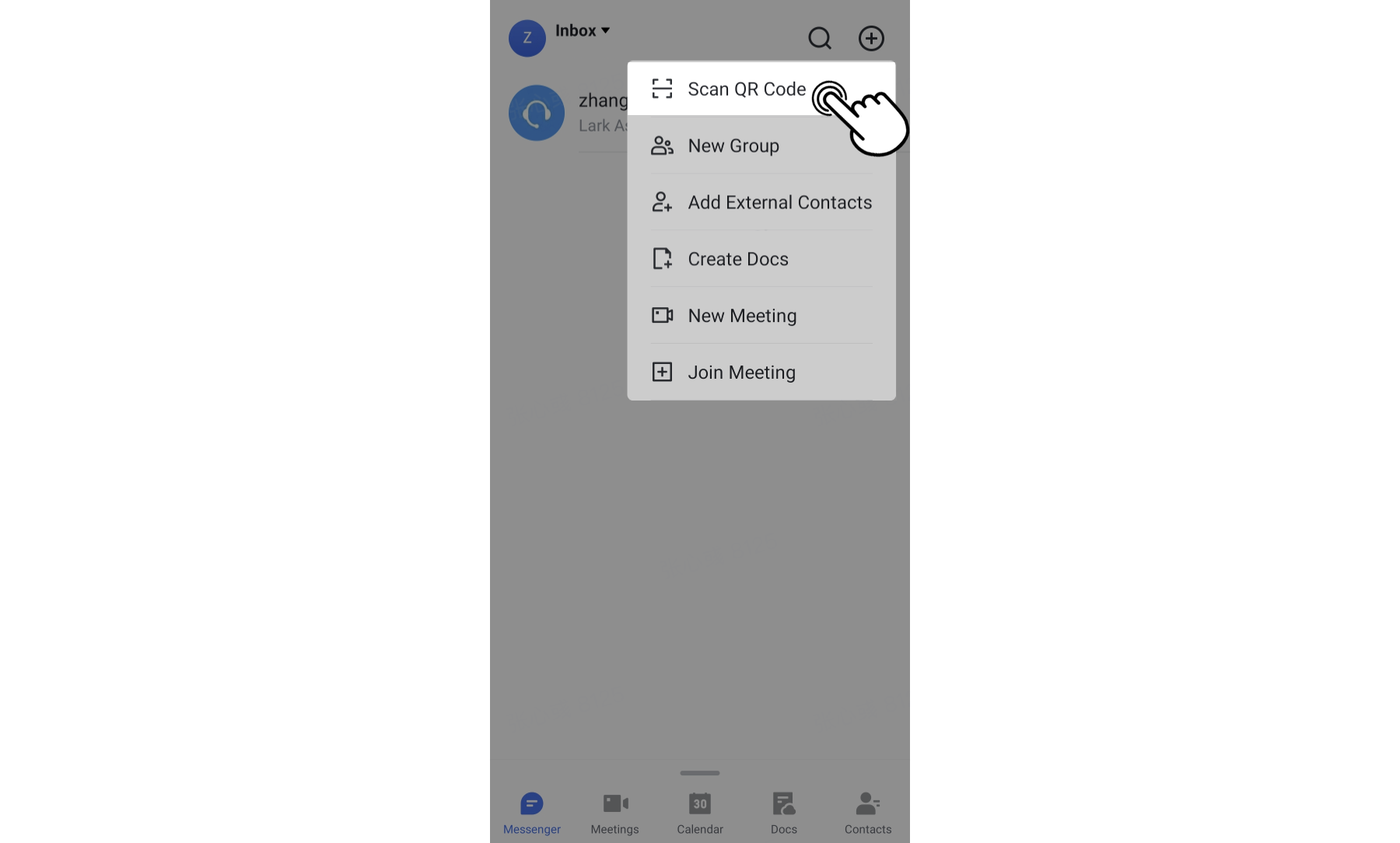 Feishu hasn't been installed
If members haven't installed Feishu yet, they can use any tool to scan the QR code. They'll need to verify their email addresses or phone numbers before joining the team.
When they're done, they can download Feishu and log in with their previously verified email addresses or mobile phone numbers.