The Papertrail Connector allows you to receive real-time updates on any dynamic changes of the log, making log analysis and log backup easier.  
I. Who can use Papertrail Connector
Papertrail Connector can be used only when your company has registered a Papertrail account. The administrator needs to download this app from the App Directory and enable it in the Admin Console.
II. Install Papertrail Connector 
Log in to Feishu and search for Papertrail Connector in the search bar, which is in the upper left corner of the page.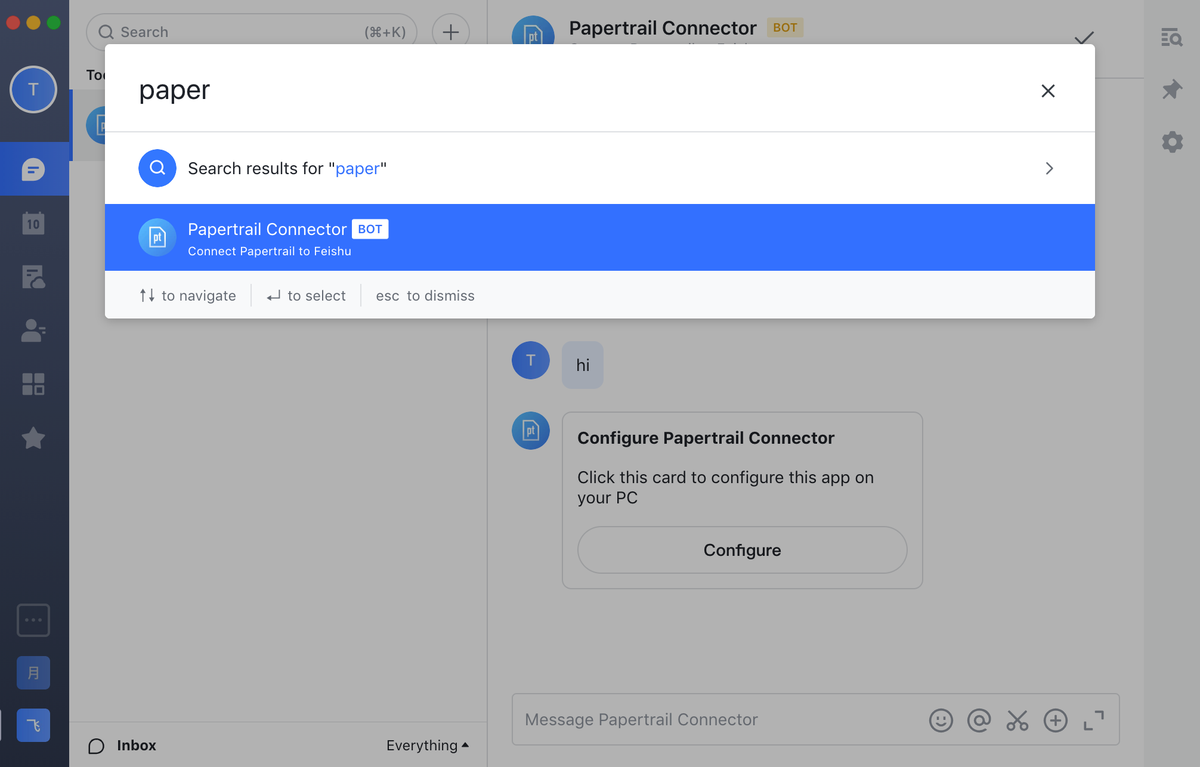 Start a chat with Papertrail Connector and you will receive a message card for configuring it.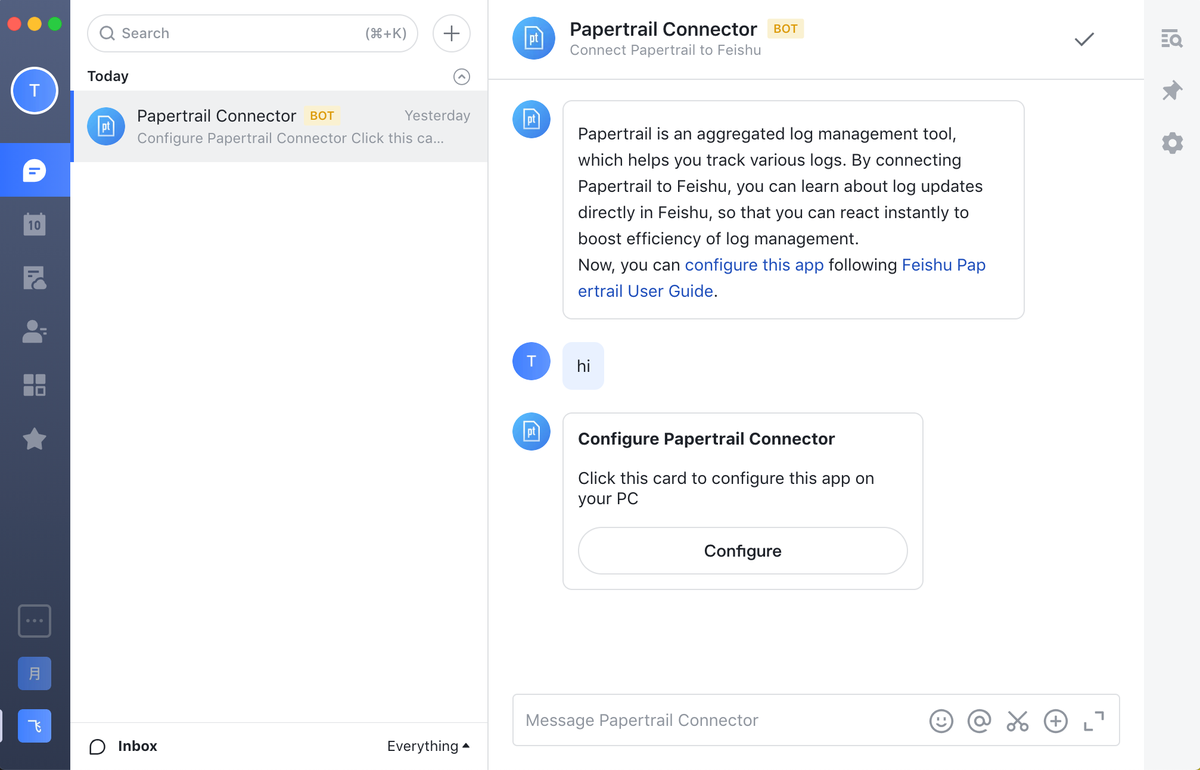 Click Configure in the message card. 

Copy the Webhook Address and click Confirm to complete the configuration.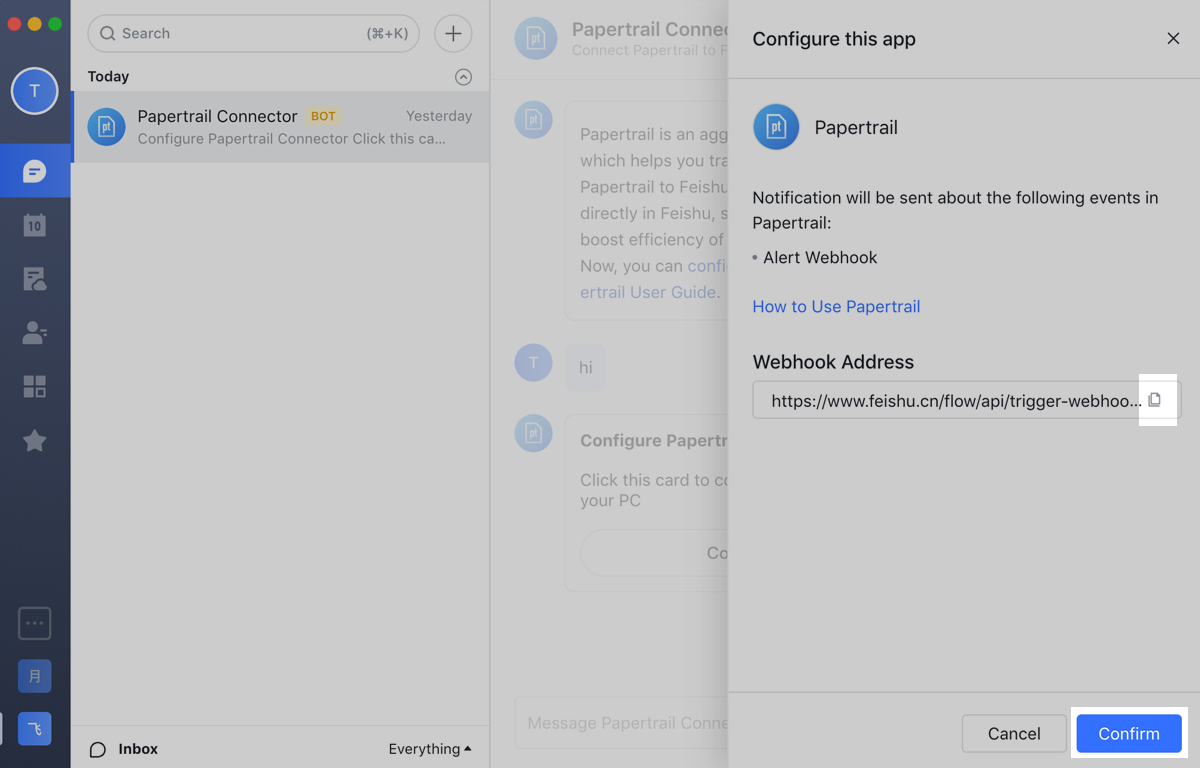 Open your Papertrail account.
Choose a group on your Dashboard, and click Create Search.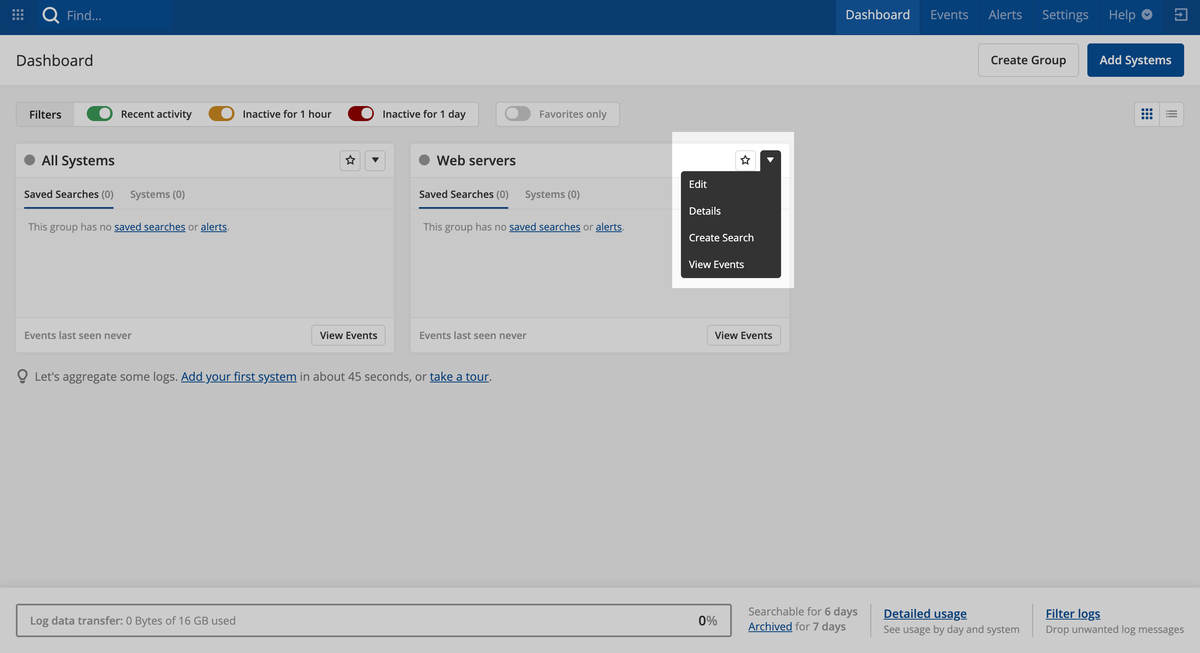 Set a Search name and query syntax.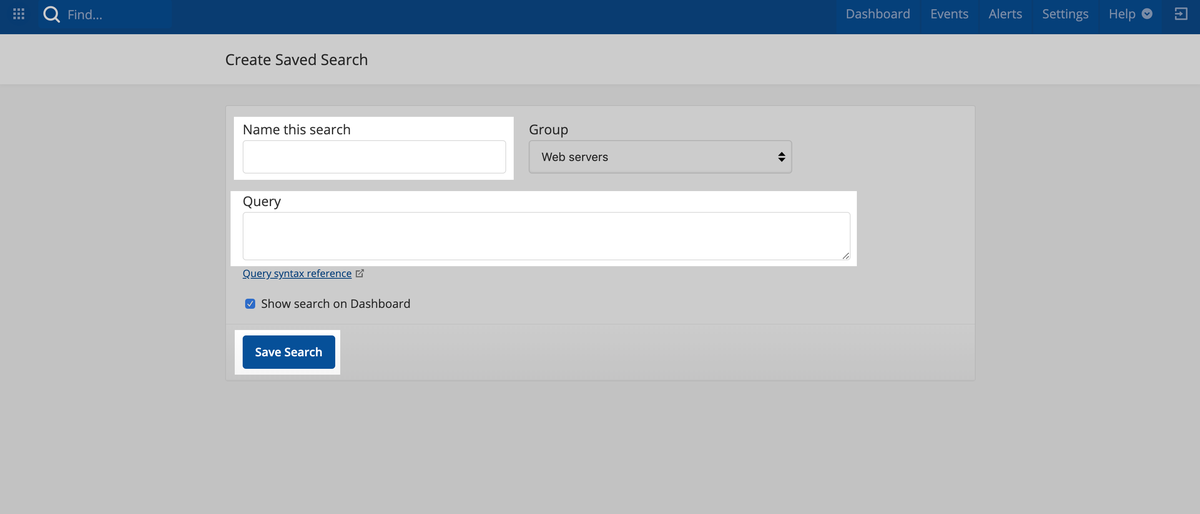 S

on the Create an Alert page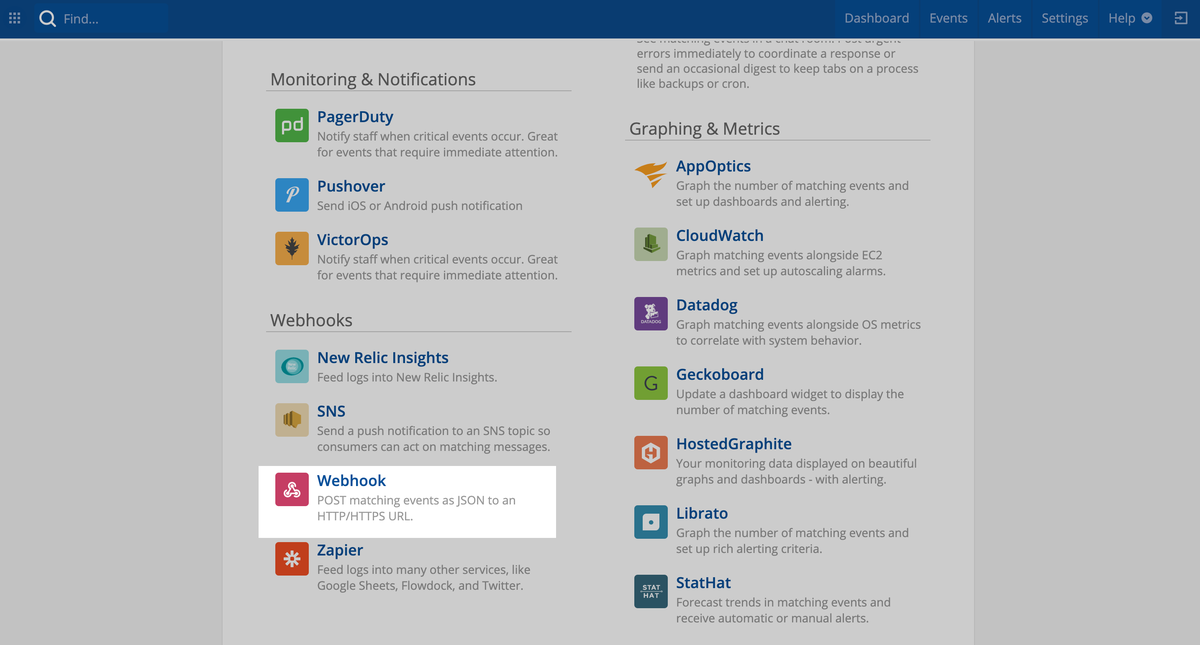 Select 1 minute for Frequency to ensure timely notification from Feishu.
Select at least 1 new event match for Trigger when to ensure timely notification for each log event.

Enter the URL copied in the previous step in Feishu in URL.
Note: DO NOT select Send only counts.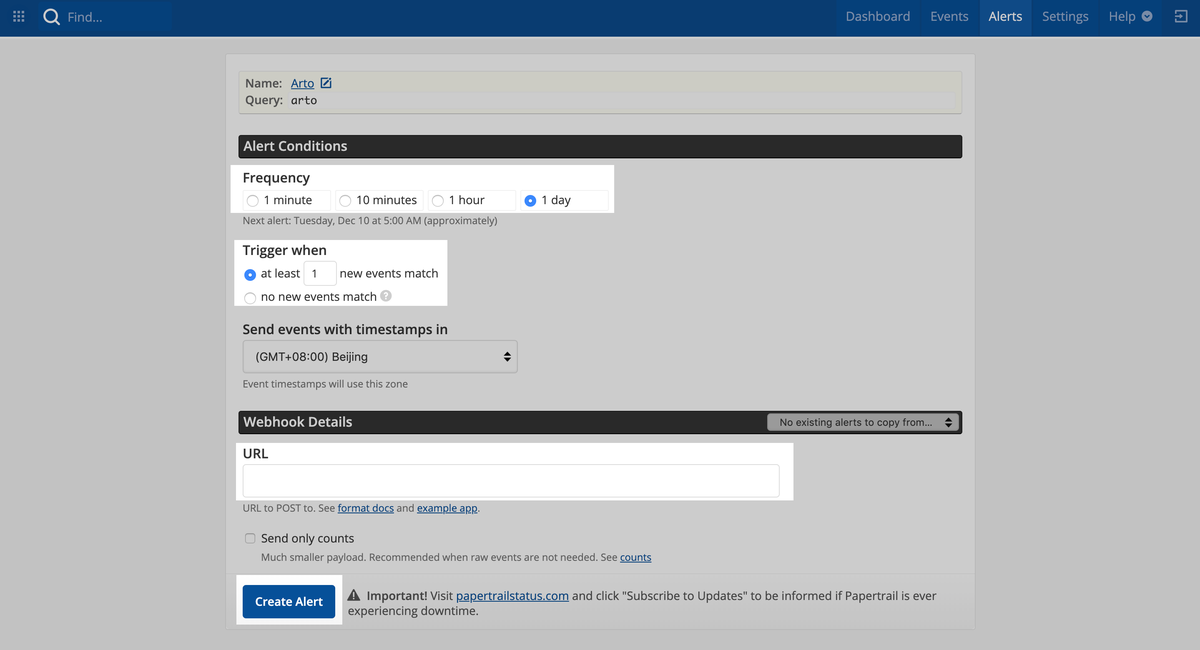 C

Select the search previously configured in Papertrail's Dashboard

C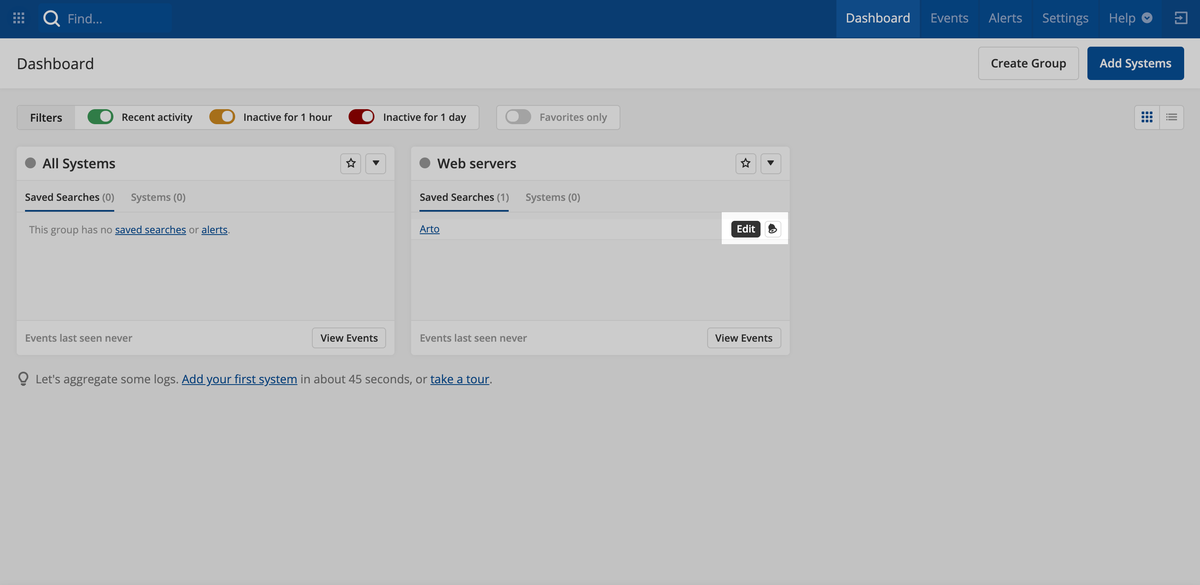 Select the Trigger WebHook created in the previous step in Alerts

C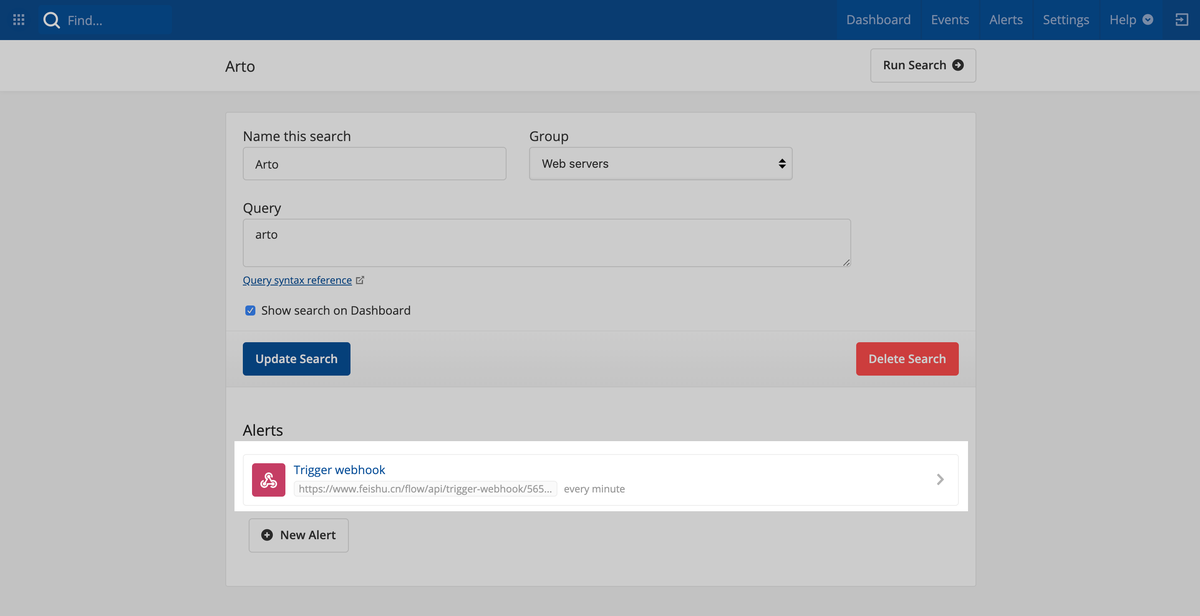 Click

Send Test Data

at the bottom of the configuration page to send out test data. 

When you have received a message from Feishu, configuration has been completed successfully.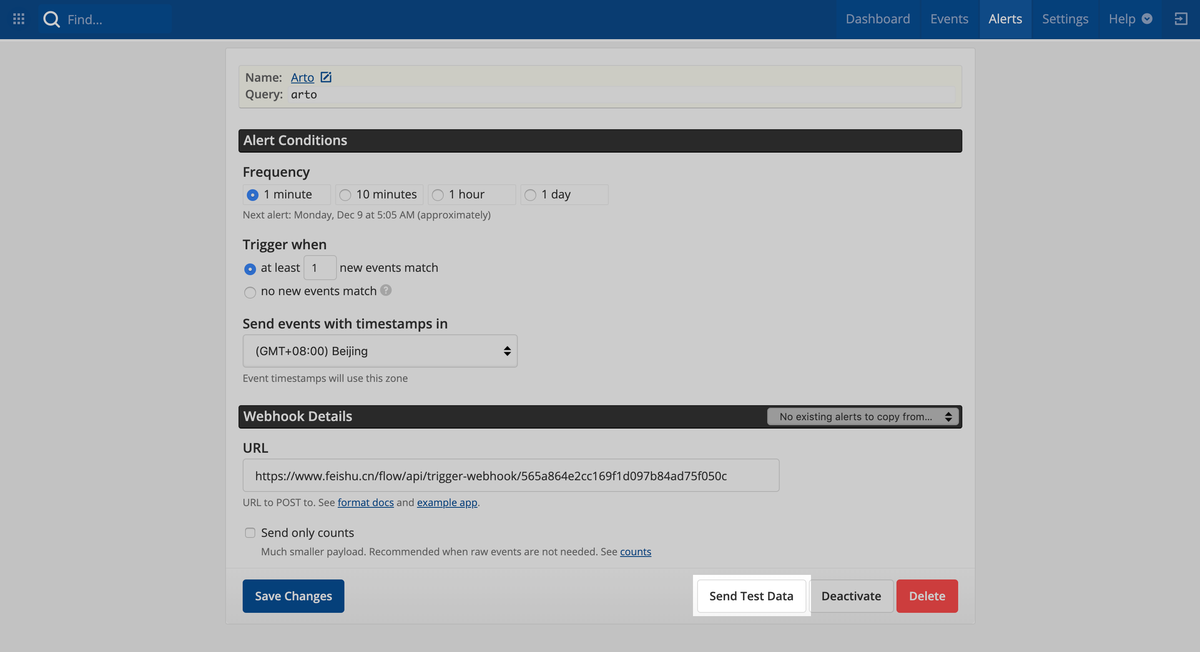 III. 👏 Congratulations
You have successfully completed the configuration of Papertrail Connector. You will receive notifications of log alerts on Feishu.