The Sentry Connector keeps you monitoring all your important logs events and error messages in real time in one application. When your Sentry system creates an event, you can automatically receive a message notification in Feishu. 
I. Who can use Sentry Connector
The Sentry Connector can be used only when your company has a registered Sentry account. The administrator needs to download this app from the App Directory and enable it in the Admin Console. 
II. Install Sentry Connector
Log in to Feishu and search for Sentry Connector in the search bar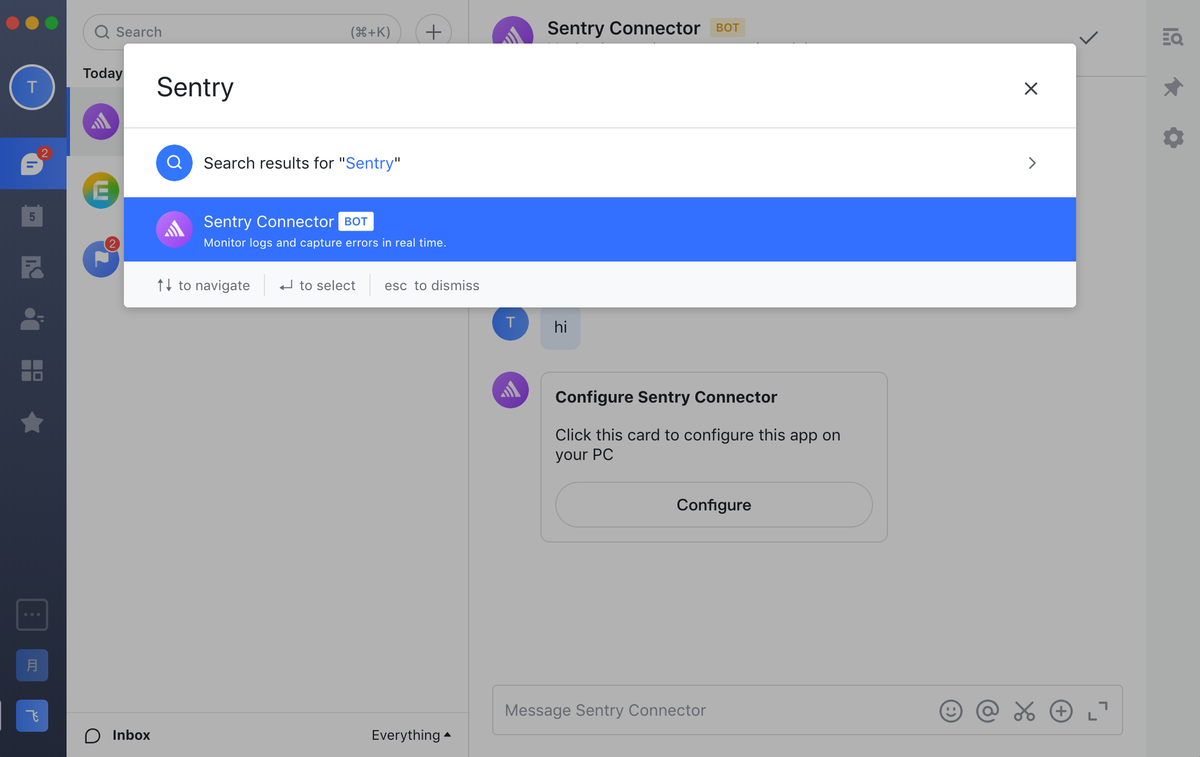 Start a chat with the Sentry Connector and you will receive a message card for configuring it.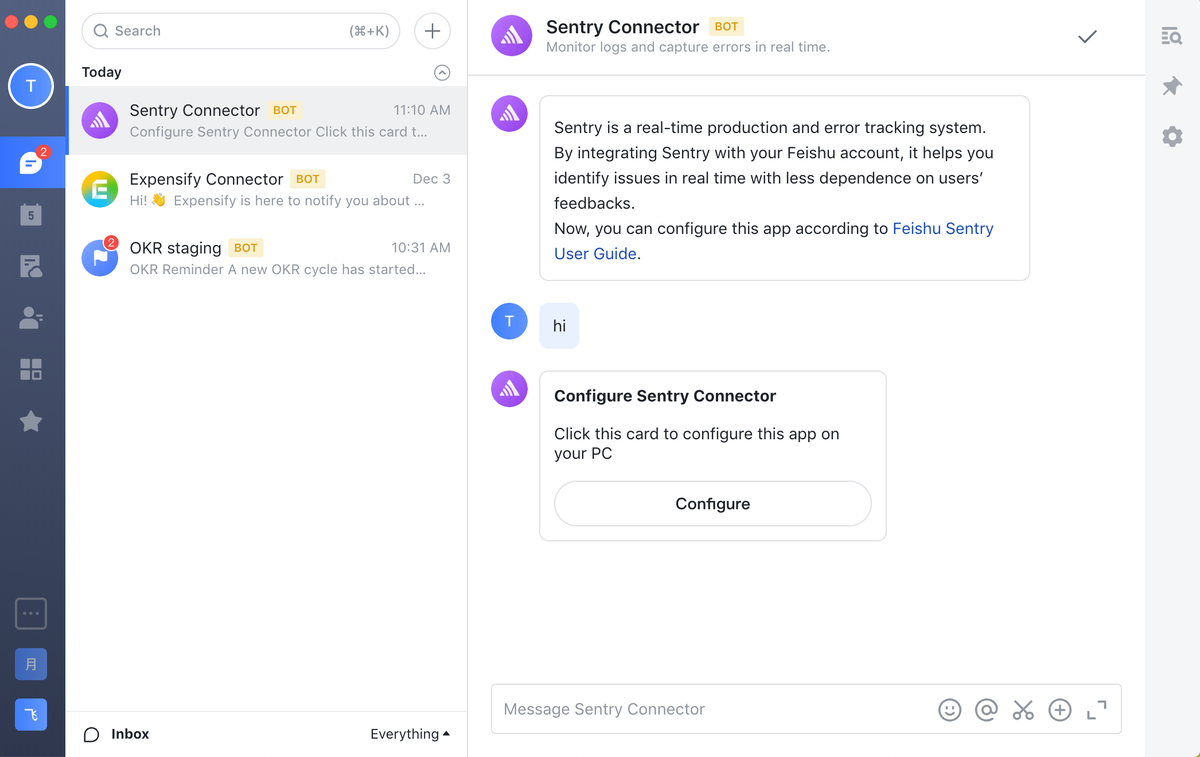 Click

Configure

in the message card, you will see the configuration page.
Copy the Webhook Address and click Confirm.
Log in to Sentry

Go to the Sentry Project page and select an existing project

Use the Create Project button on the right to create a project that needs to configure Webhook Url.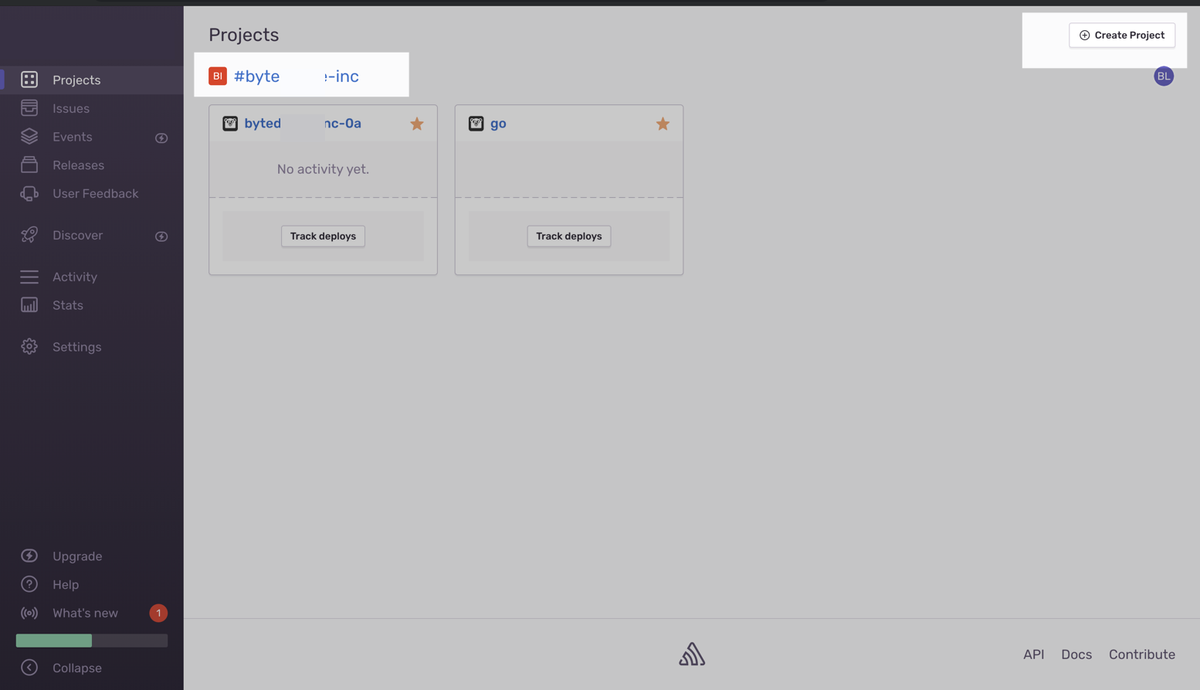 Click Teams, then Project to enter the control panel, and select the project you want to configure.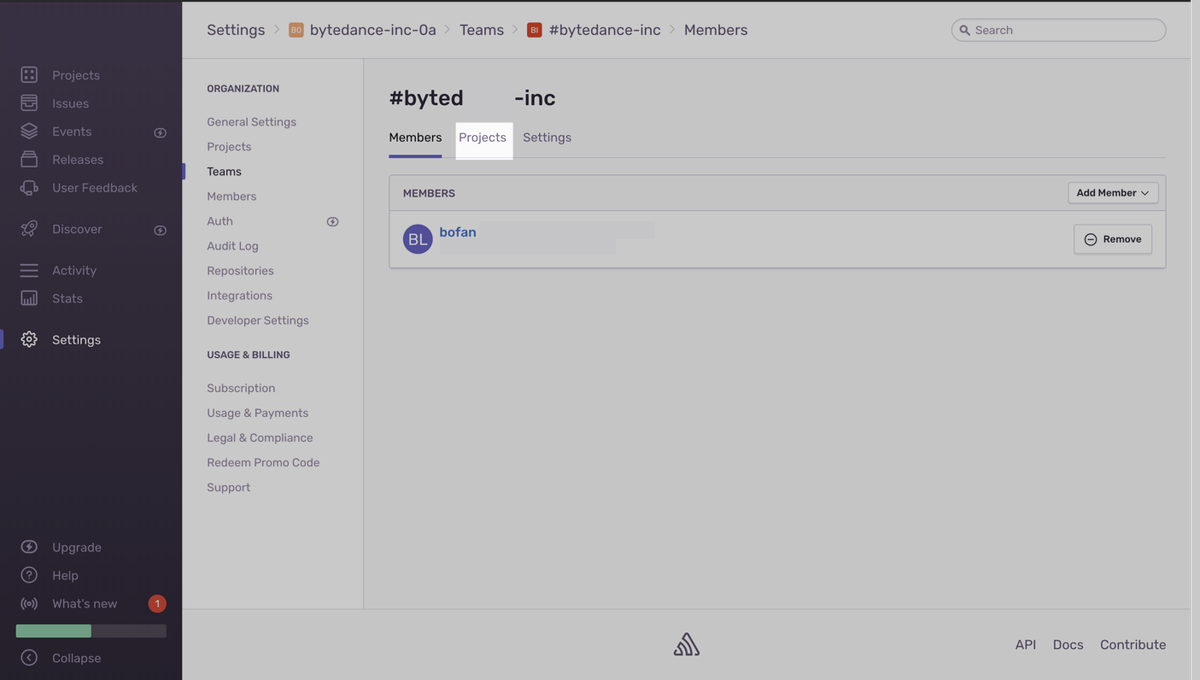 Access the project's Legacy Integrations page, turn on the WebHooks feature.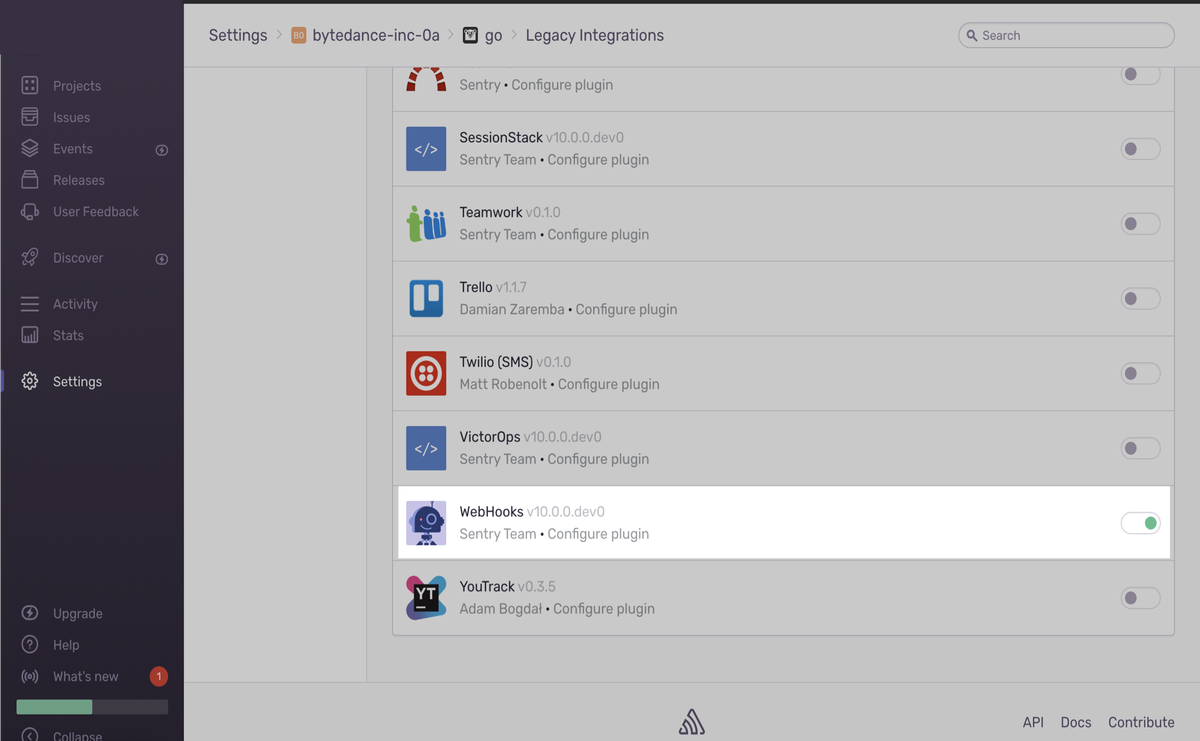 Enter the WebHooks plug-in configuration page.

Fill in the Webhook Url copied in the Feishu.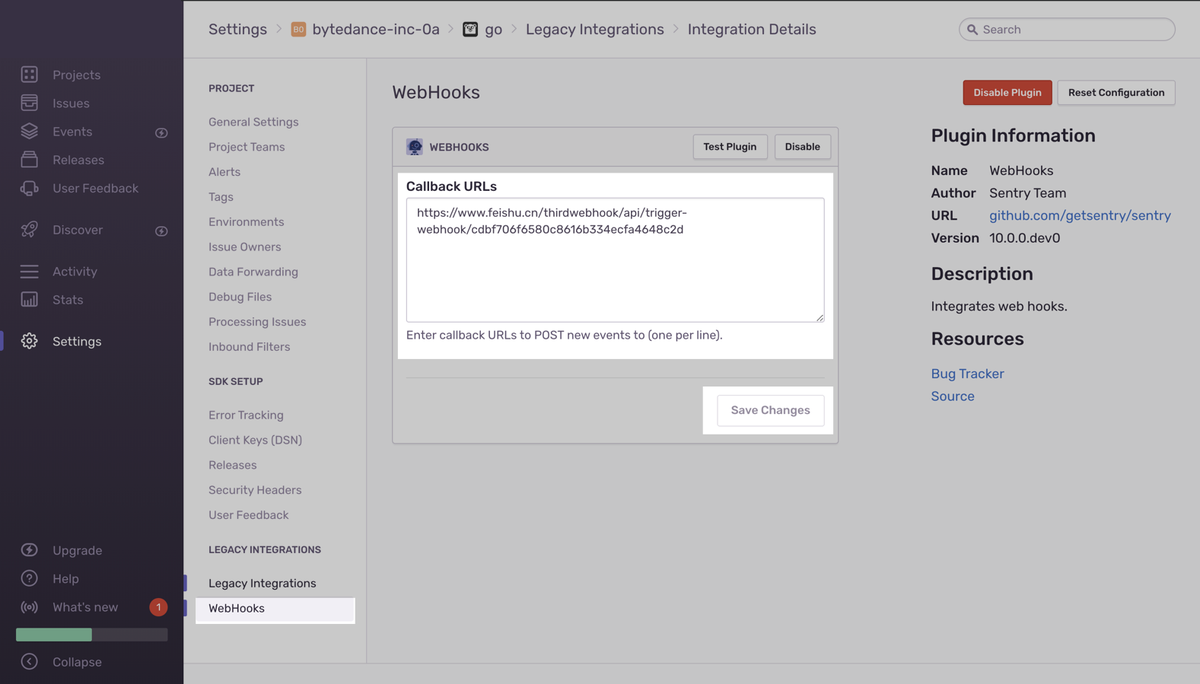 👏 Congratulations
You have successfully completed the configuration of Sentry Connector. When a new log event is created or a log event is abnormal, you can receive a message notification in Feishu.