Working remotely can cause delays in communication with supervisors and colleagues. Hence, you might feel disconnected from your team. With Feishu, this isn't an issue anymore. Feishu can help you efficiently summarize and synchronize work details and overall progress, connecting teammates even when they are apart.
Many companies use weekly reports to sync progress
Each member writes a summary of their work in a Word doc and then sends it to an organizer. This organizer then has to copy, consolidate and paste the summaries into a weekly report. This kind of document is difficult, especially as it lacks consistency, isn't sustainable and is not an enjoyable experience when teams grow much bigger.
Don't struggle! Feishu can help you!
Method 1: Use Docs to sync weekly report in real-time
1. Prepare weekly reports using Feishu Docs templates
Just create a Doc and @mention relevant teammates. Share it in your group chat or make an announcement (pinned to the top) and notify everyone to fill in their work summaries. For example, for the operations team's weekly report, list tasks in different modules and tag project owners to enter relevant info.
2. Task owners easily fill in reports making use of the @ function
Use the @ function to insert relevant Docs and group name cards in your Feishu Docs to enrich your weekly report content.
3. That's it, you're done! Everyone has finished their parts!
Once the report is submitted, remember to read and comment on your teammates progress so everyone is on the same page.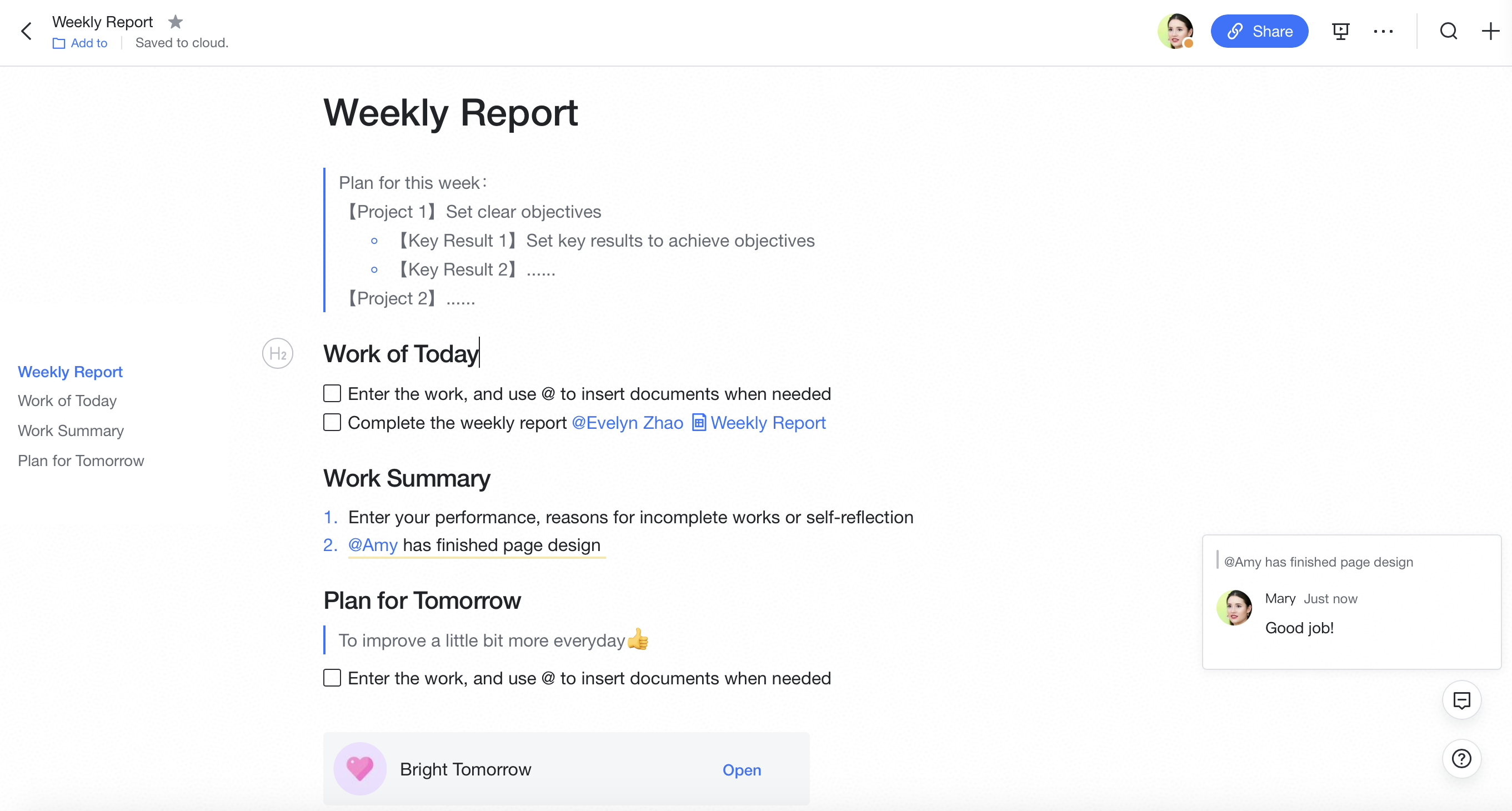 Here are some benefits of using Feishu Docs for weekly reports:
•

​

Members can collectively edit Docs, saving precious time.
•

​

Various types of content can be inserted to enrich the report.
•

​

Anyone can comment on any part of the report, allowing for key dialogues and reflections.
•

​

All Docs are automatically saved to the Cloud so you can find and open reports at anytime, tracking the progress of teams and projects during weekly and monthly meetings.
Method 2: Use Feishu Calendar to sync progress
Use Feishu Calendar and Docs to maintain daily and weekly reports, so every teammate can stay updated on each other's work progress. Remember to fill in your personal progress in Calendar and share it with your team so everyone can be kept in the loop.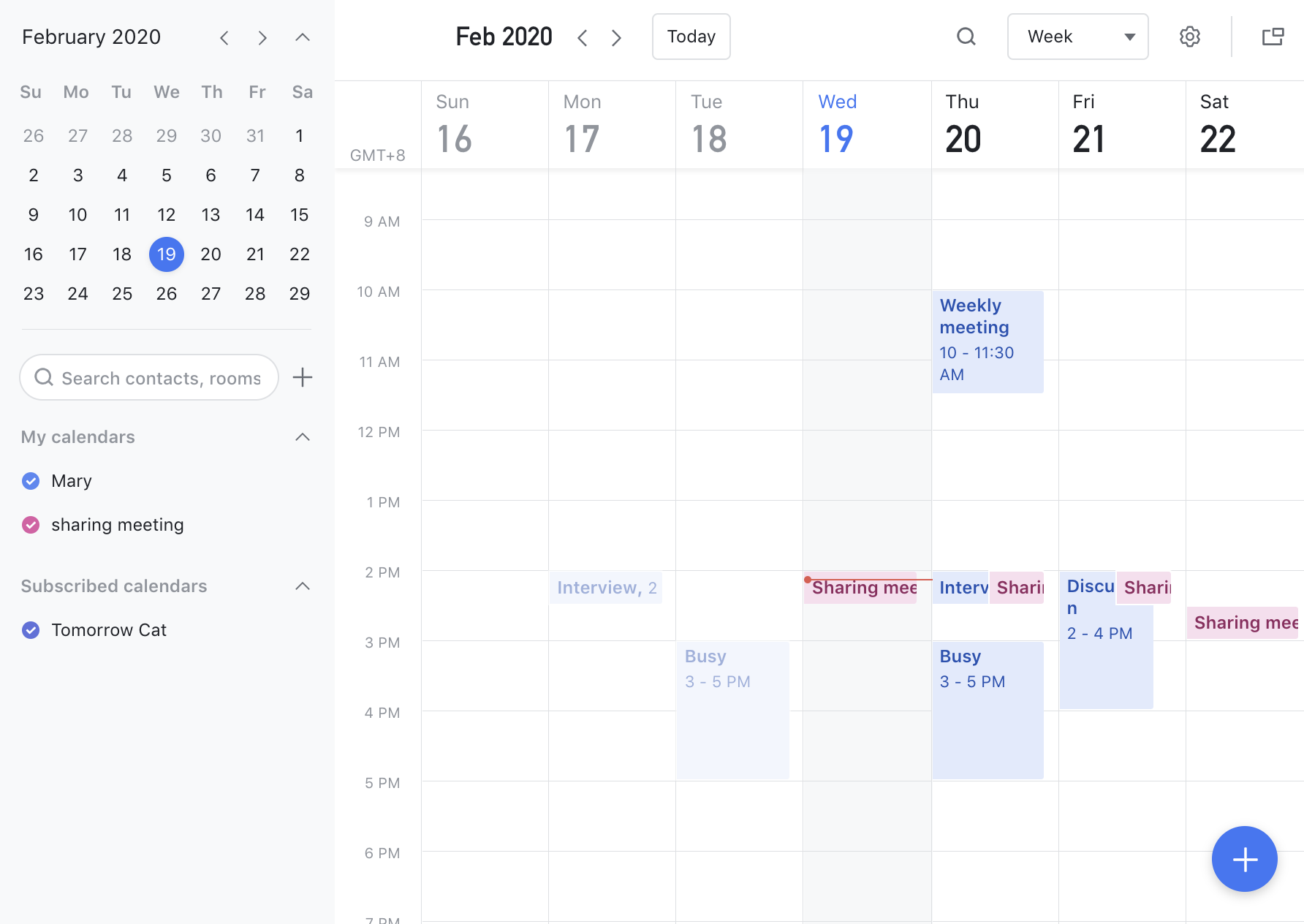 Here are some benefits of using Feishu Calendar:
•

​

This method allows real-time collaboration.
•

​

Leaders can improve productivity by subscribing to calendars (using the shared link) and quickly view project details, progress and leave comments.
Keep your team always updated through Feishu Docs and Calendar, making full use of powerful features such as @ function to mention teammates and insert content to enrich your weekly reports.
Learn more!