To help deal with major workforce changes, as recently occurred due to the global epidemic, Feishu helps social organizations, enterprises, and individuals implement efficient telecommunication solutions and synchronize information in real time. This document will show you how to use the Approval App to implement remote approval.
I. Function overview
Feishu Approval is an official app provided by Feishu Technologies. It allows you to say goodbye to face-to-face approval methods and put all your approval processes online. This significantly increases the efficiency of remote work methods.
II. Best practices
1. Flexibly create approvals to meet various needs
On the Feishu Approval Admin, click Create Approval to create a custom approval or use an approval template. Feishu currently provides 11 common approval templates covering leave, overtime, reimbursement, purchases, and other scenarios. You can configure the basic information, form design, and process design for the approval to meet the individual needs of your team.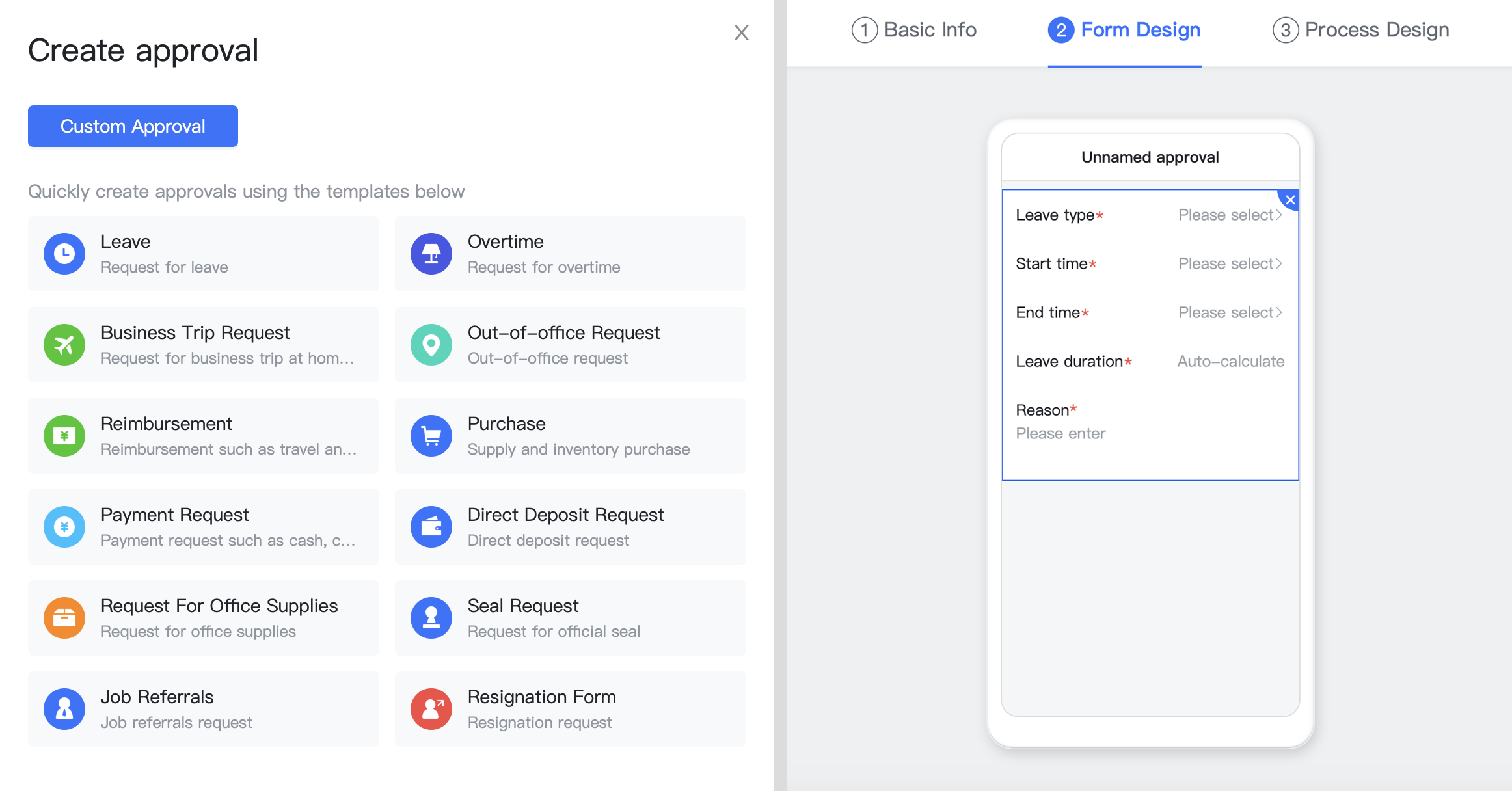 Employees no longer have to fill out paper forms or meet with people face-to-face to obtain an approval. They can simply access Feishu Workplace from a computer or mobile phone, go to the Approval App, and click Submit Request. After selecting the required approval and filling in the necessary information, the employee clicks Submit to initiate an approval. After an approval is submitted, you can track its real-time status in the Submitted menu.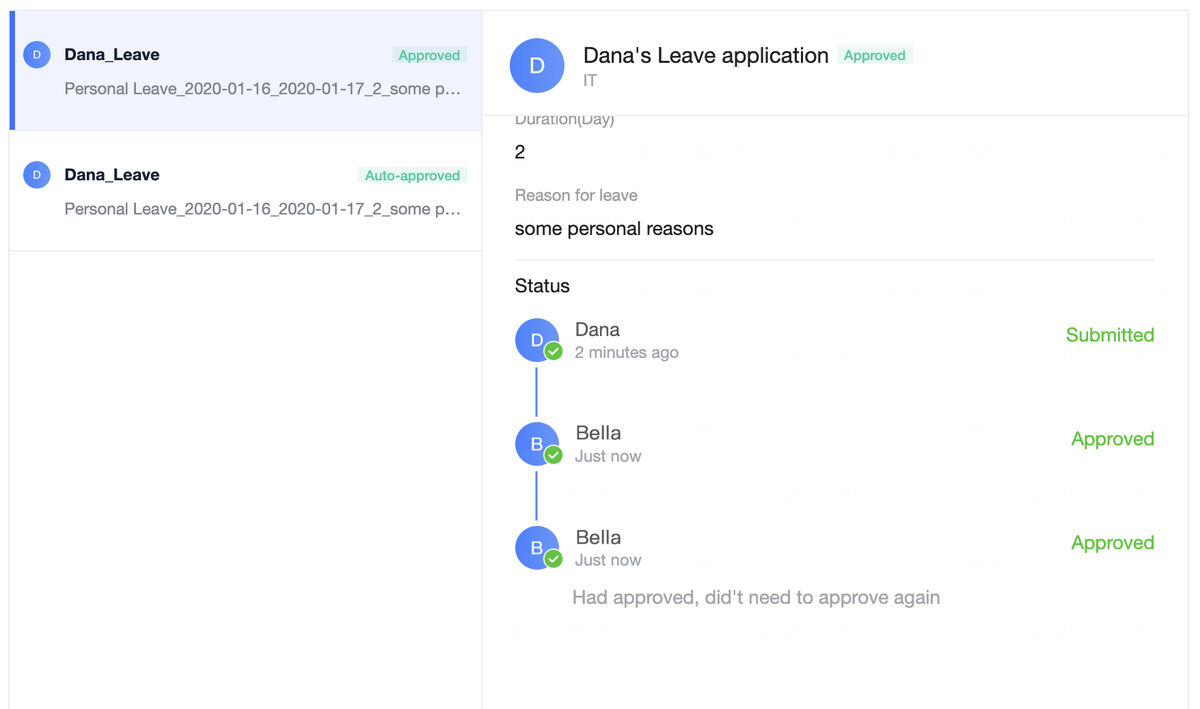 2. Handle approvals in real time for greater management efficiency
The system sends you bot messages to remind you to handle approvals. You can also go to the Approval App from the Feishu Workplace to handle all your pending approvals.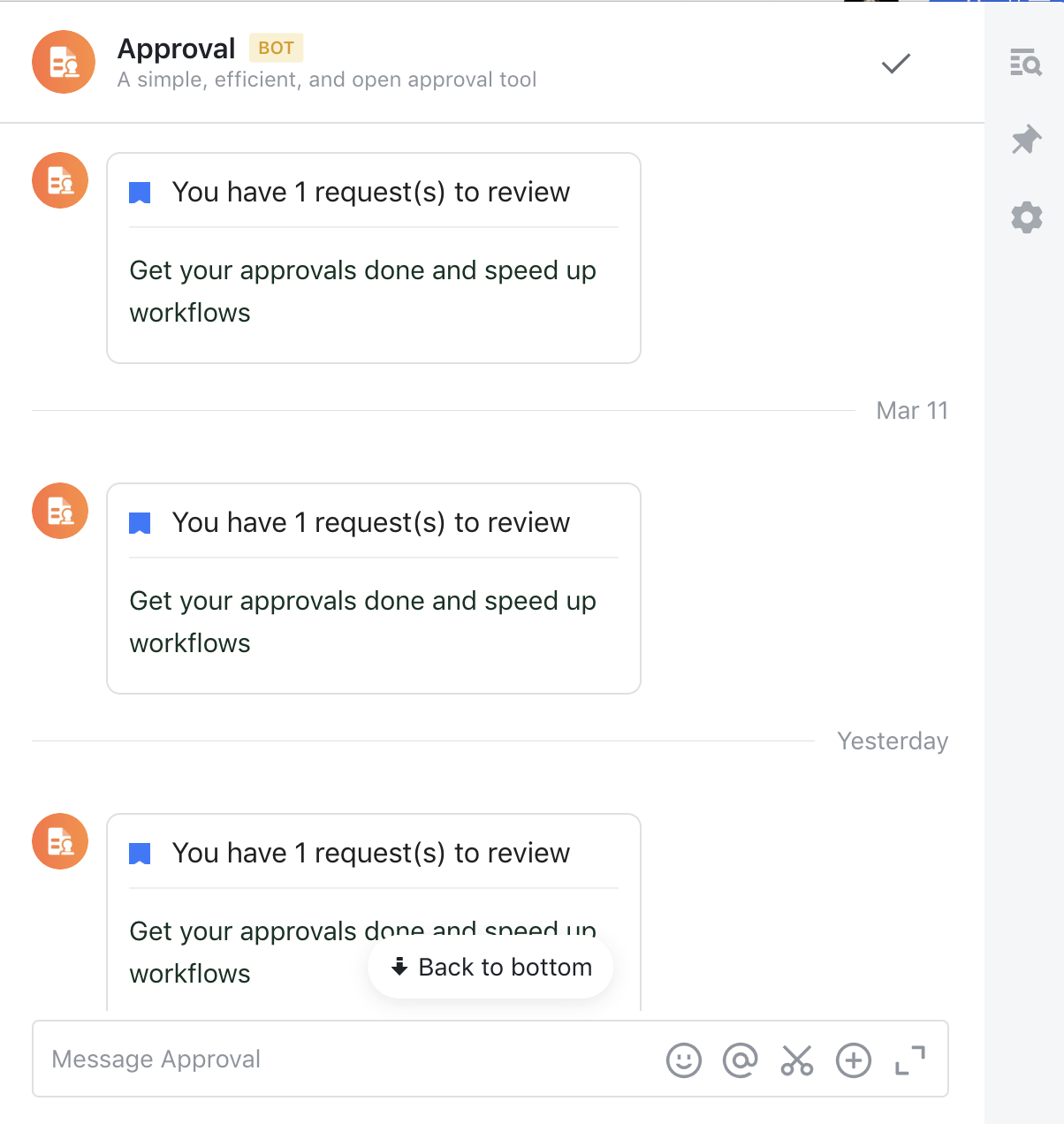 In addition, you can go to the Data Export page in the Feishu Approval Admin to query approval data in real time and export it with one click. This means you can efficiently manage your team's approvals remotely.

3. Conveniently manage holidays and cope with changes
To cope with the extended holiday period, go to the Leave Management page on the Feishu Approval Admin to conveniently modify employee's leave balances. Click on the leave balance value of an employee to bring up the editing page, where you can modify the leave balance online. You can also click Export Balance in the top-right corner of the page to export a report containing the leave balances of multiple employees, modify the data, and use Import Balance to import the modified data back into the system.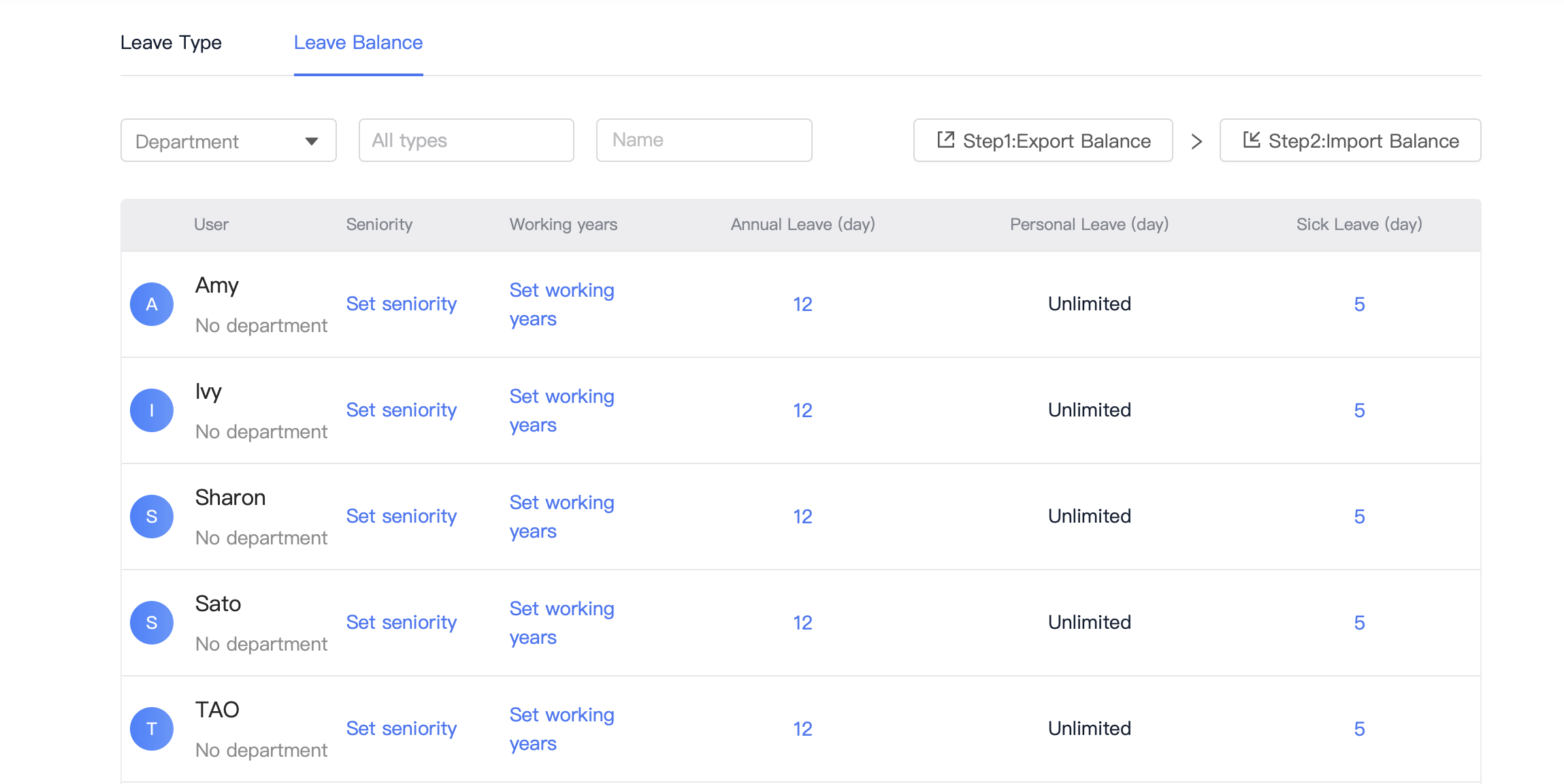 💕Feishu is here to help in this difficult time! For more information, follow Work From Home.