Help Desk is a platform developed by Feishu for enterprises to integrate internal intelligent service accounts. By combining AI bots and human agents, Help Desk provides smart customer support solution for instant and effective communication. Employees can help themselves through Help Desk.
This article illustrates how to use FAQs in Help Desk.
In
FAQs
, administrators can add question categories and content, or upload files of questions according to templates. Additionally, question categories and content can be edited or deleted. Deleted questions will be moved to
Trash
and can be restored within 30 days.
Go to the
FAQs
, click the
+
button next to
All Categories
to add subcategories for FAQs.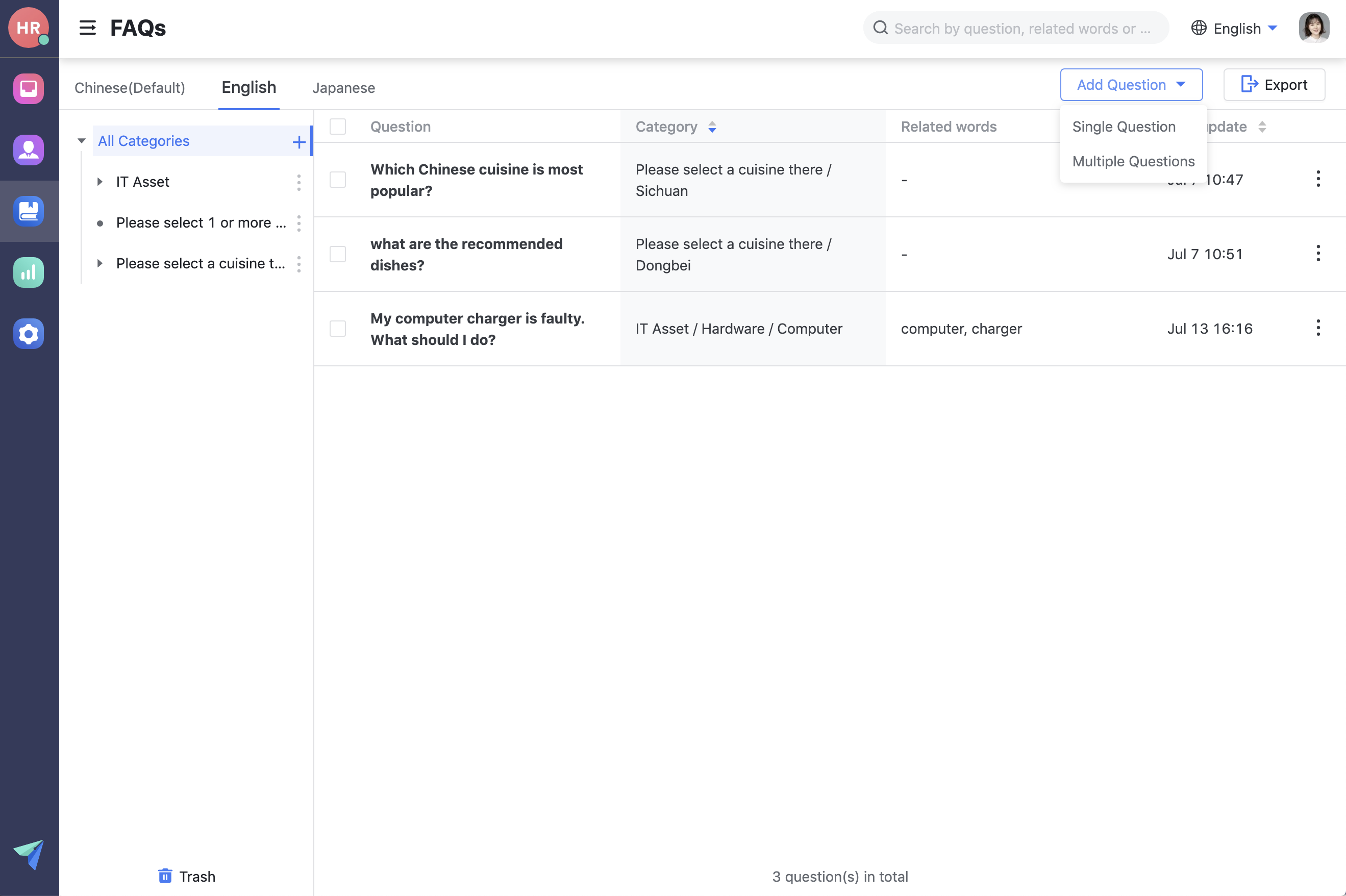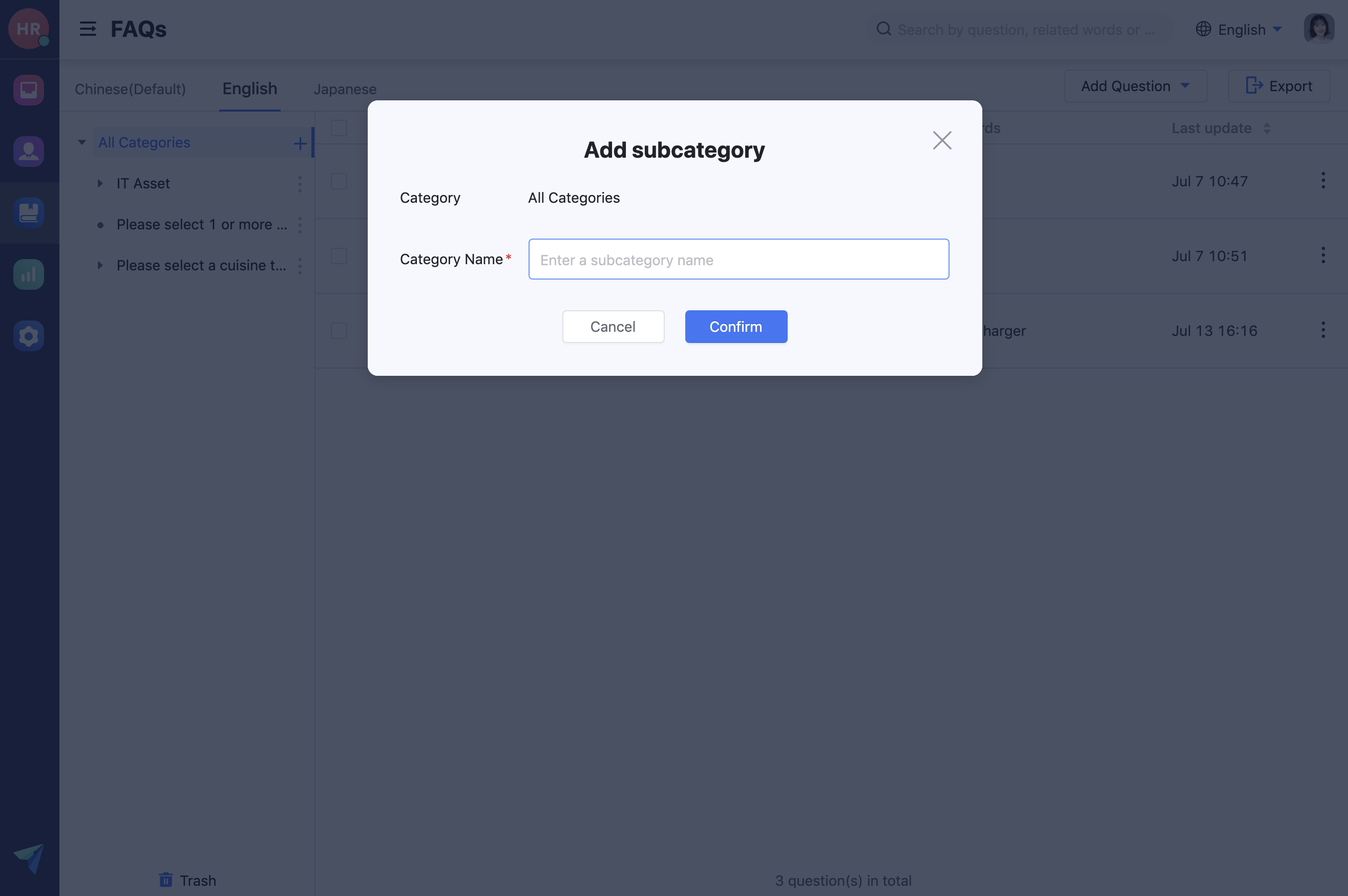 Besides, you can also click the button on the right of the subcategories to
add more subcategories
.
Note: Currently, up to 8 levels of categories can be added to the FAQs. The added categories will be displayed in the FAQs Category Card. If you enable this function, users can view up to 3 levels of questions by clicking the categories in the card. The categories at each level will be automatically ranked by popularity.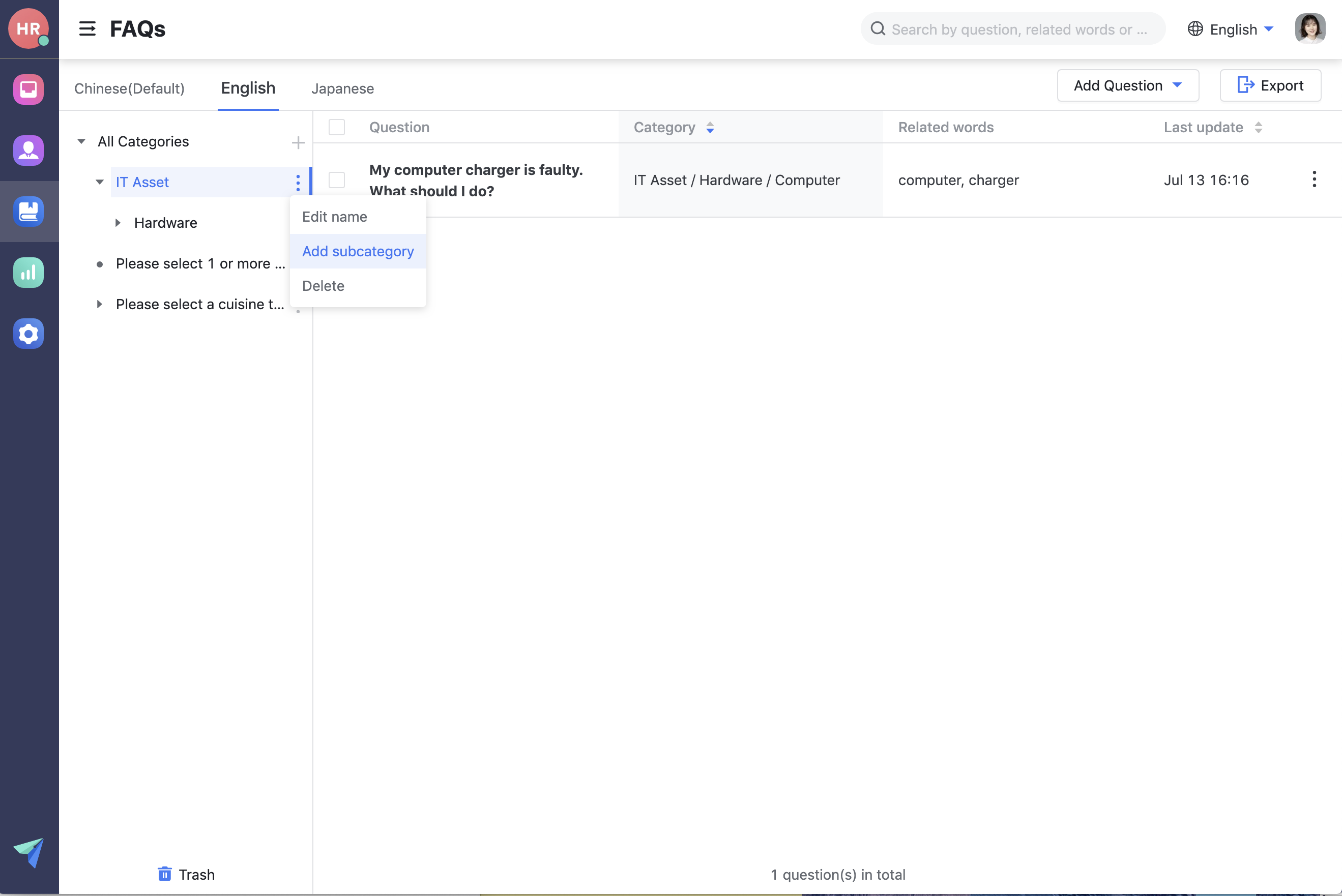 •

​

Click the

Add question

button at the top right of the page to add a single question.
•

​

Fill in the question and answer and click

submit

.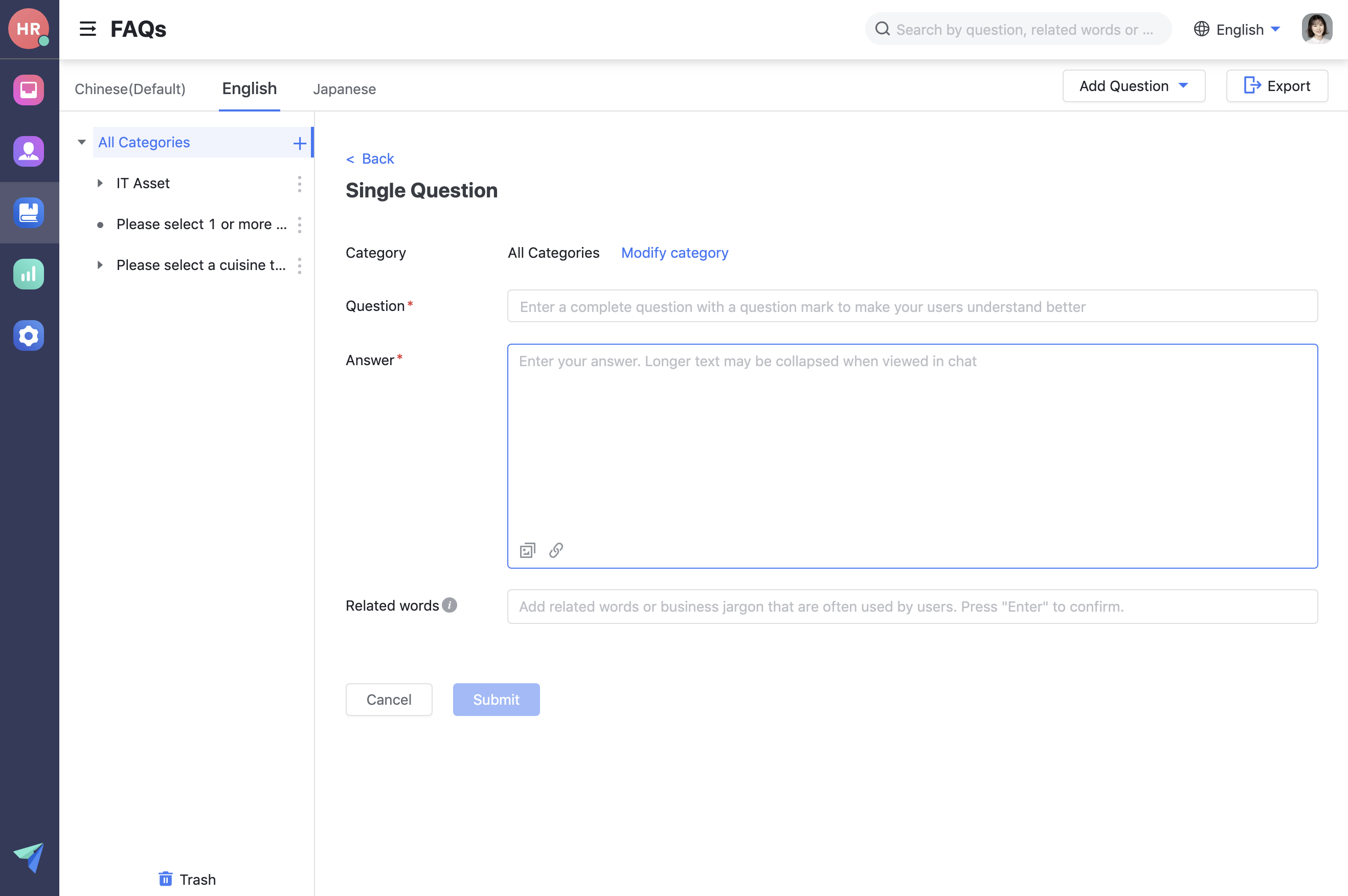 When you need to add many questions in the FAQs, click the
Multipul Questions
option in the
Add Question
button. For FAQs batch upload, click
Upload
to download FAQs template, fill in questions according to the required format, upload the file, and click
Confirm
.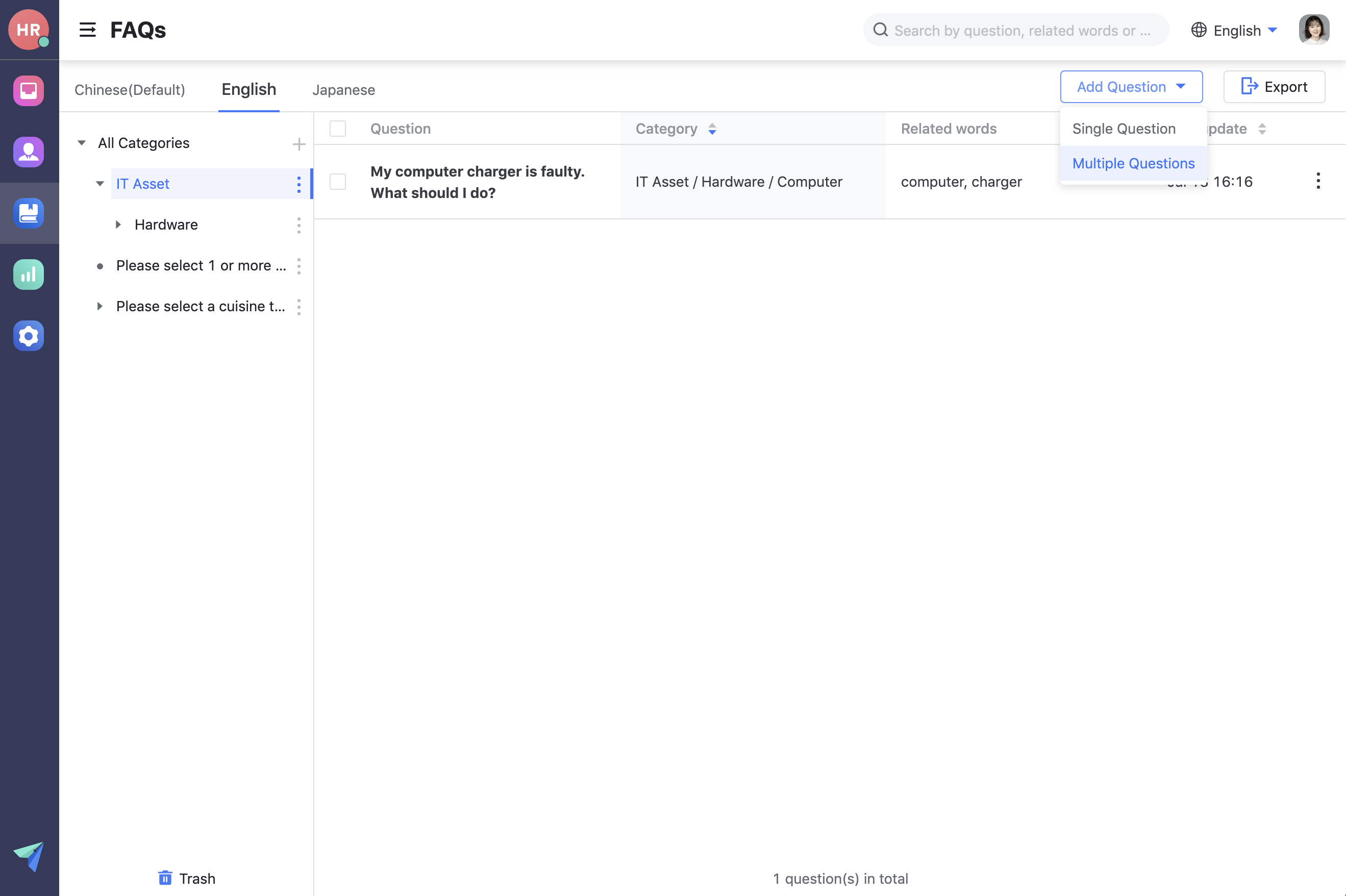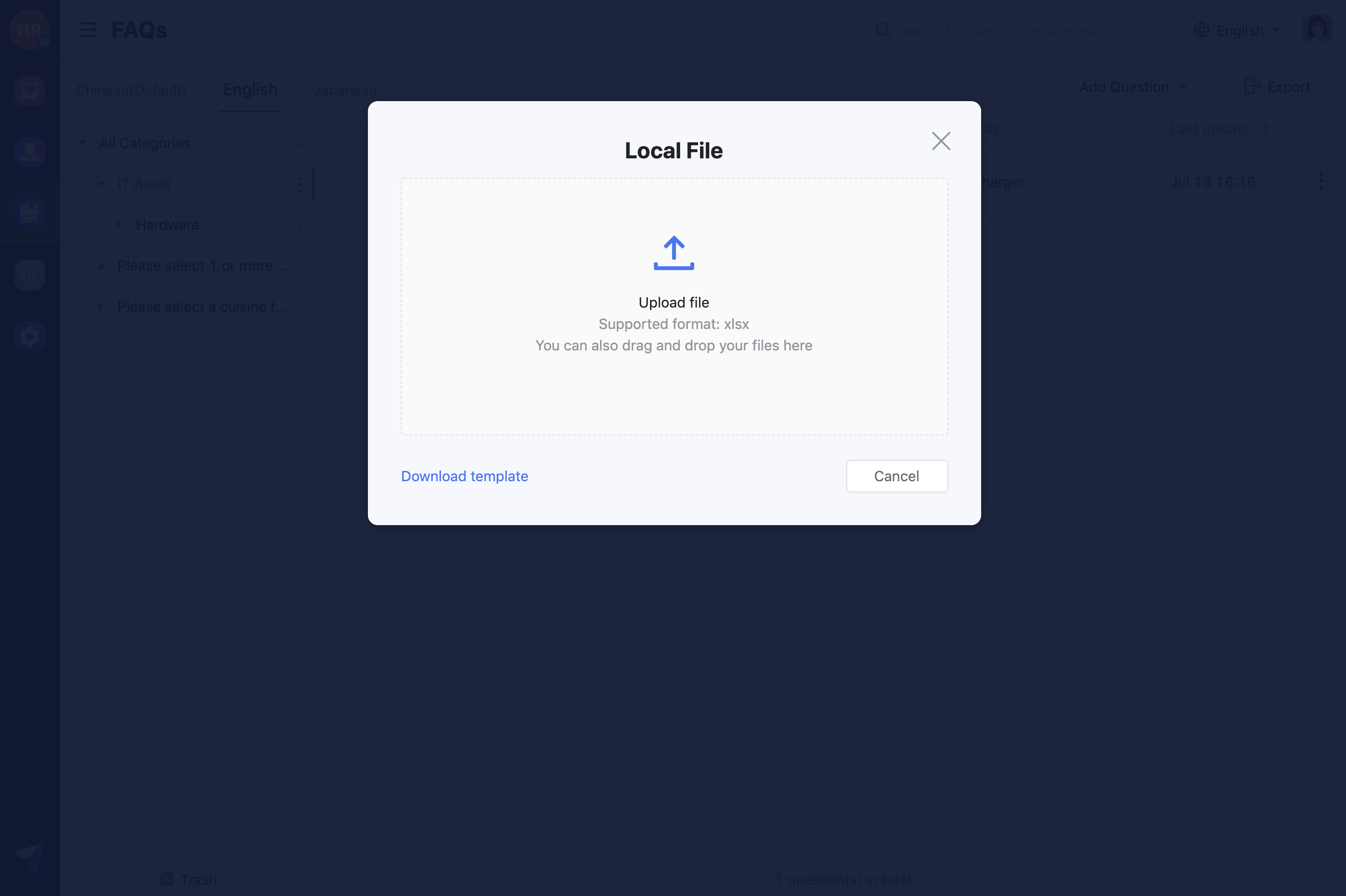 To edit questions, click the
question title
or
Modify
on the right of the question and you will be directed to the edit page.
Select respective questions, click
Edit name
to modify the category.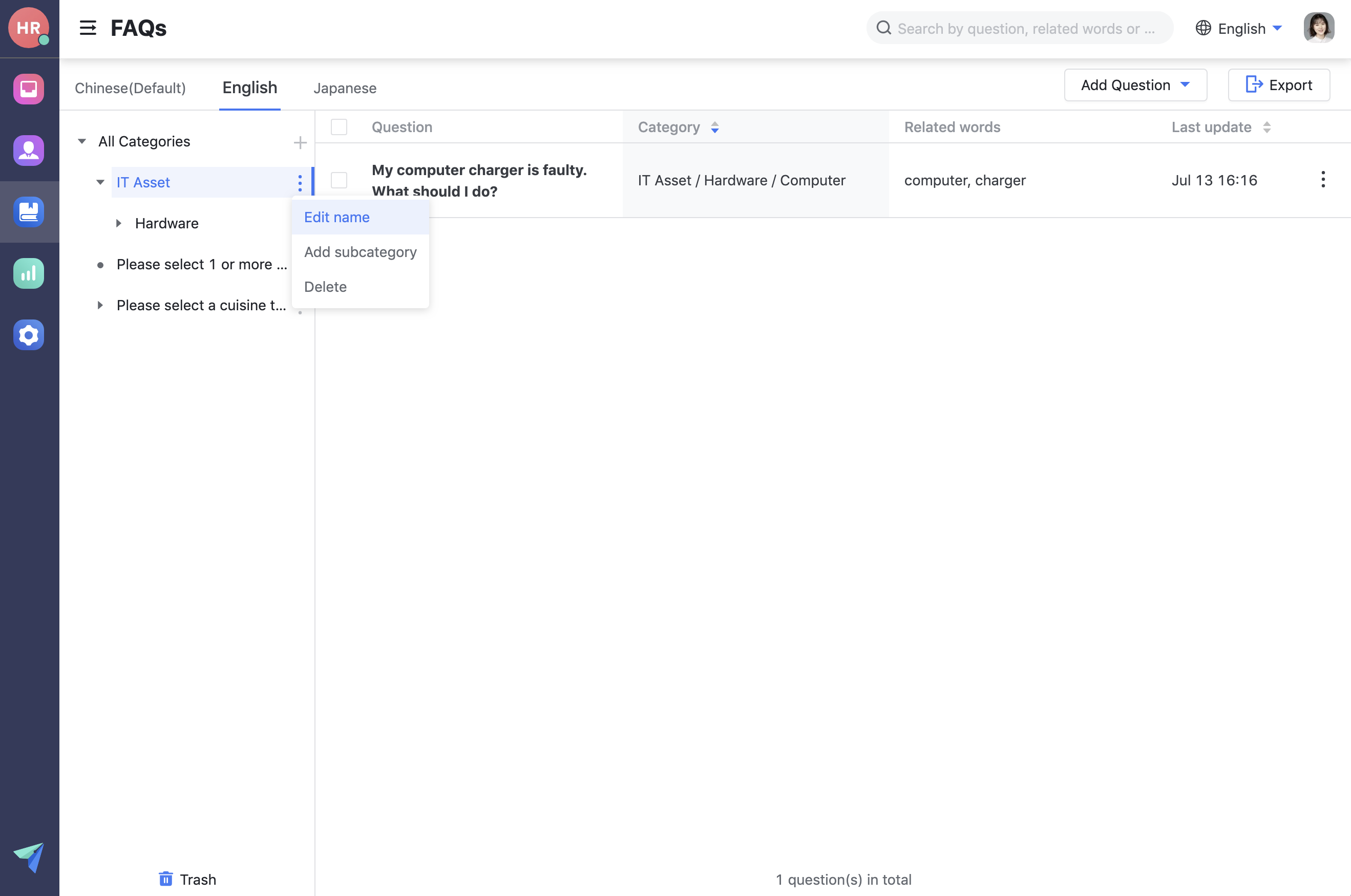 Select questions that you want to delete and click
Delete
.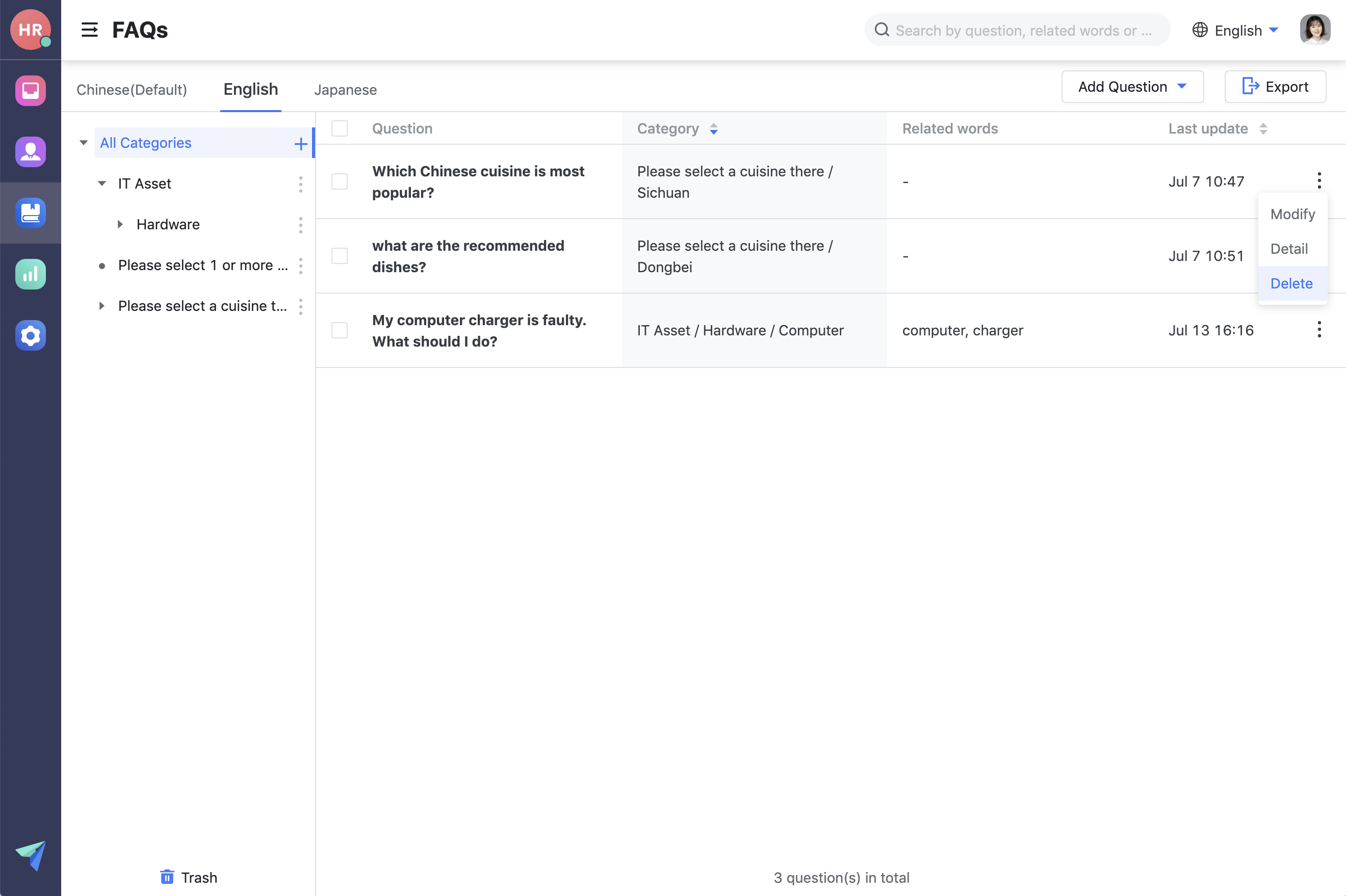 Deleted questions will be moved to Trash. Click
Trash
to check all deleted questions, which can be restored within 30 days.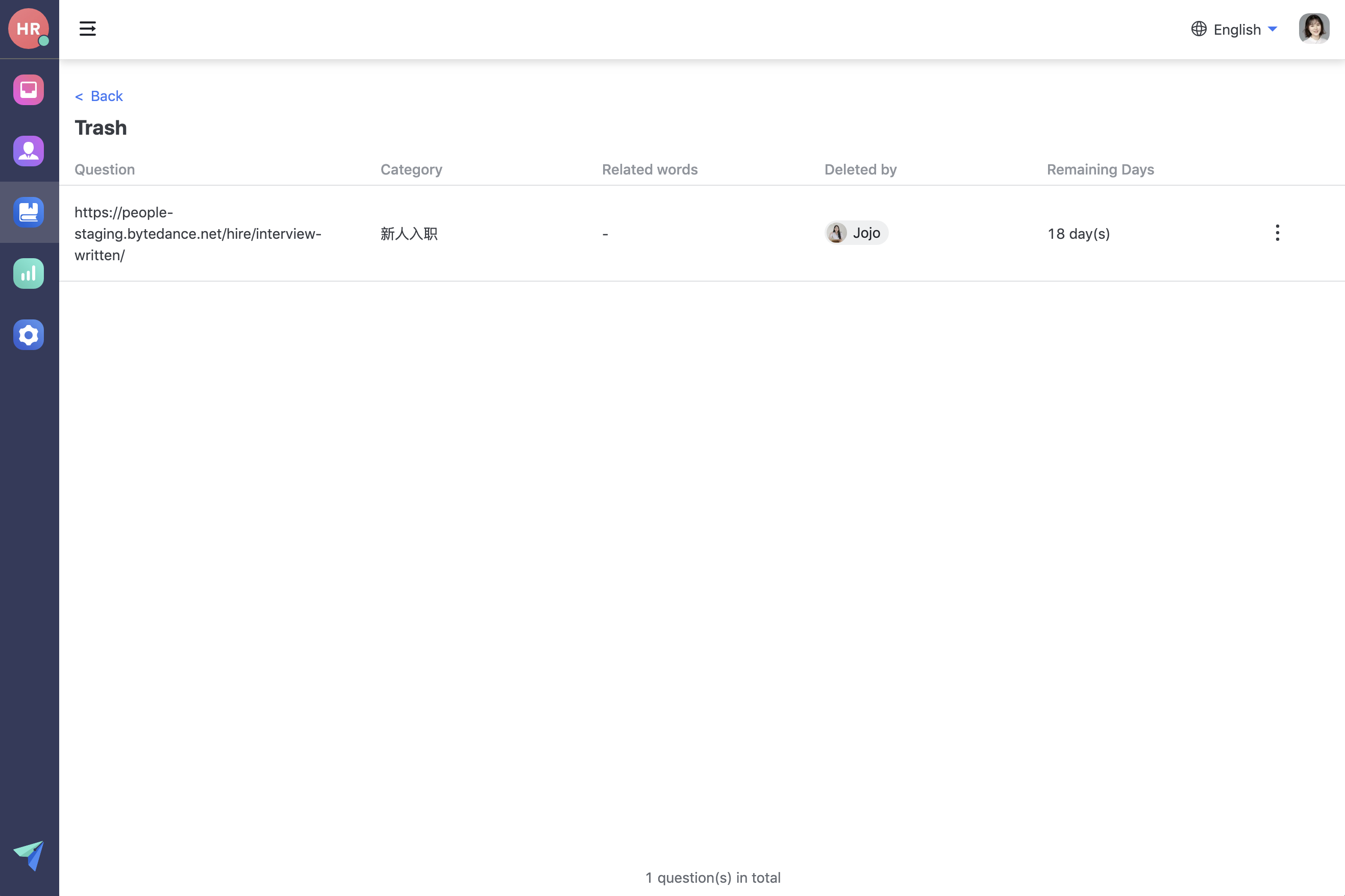 👏 Congratulations! You now know how to use FAQs in Help Desk.
👍 If you find this article helpful, please give us a thumbs up.