Do you feel difficult to cooperate, collect information and send notifications remotely? Feishu Docs provides the "Epidemic Information Collection" series templates to help you acknowledge employees' health situation, collect information on employees' returning, and manage inventory and distribution of coronavirus prevention supplies.
💡
About the Templates
🌟Health Report Sheet includes personal health condition, recent travel history to Wuhan and contacting with residents of Wuhan etc.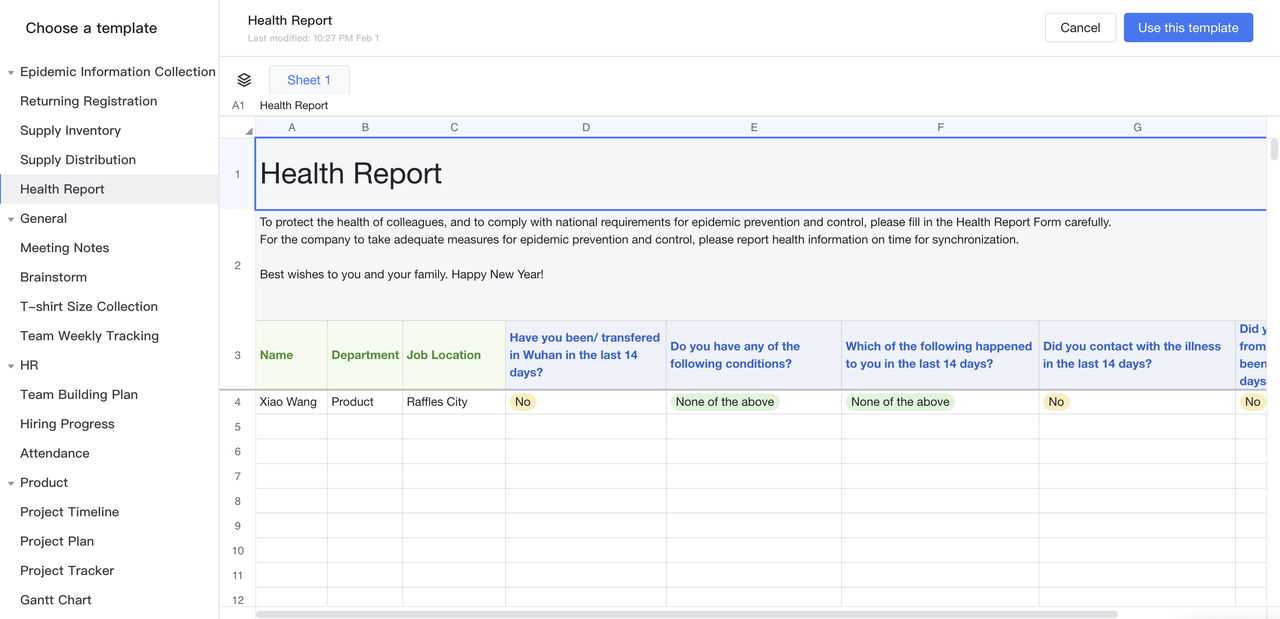 🌟Returning Registration Sheet includes place of departure, transportation, time, flight/train number, and other information such as recent travel history to Wuhan.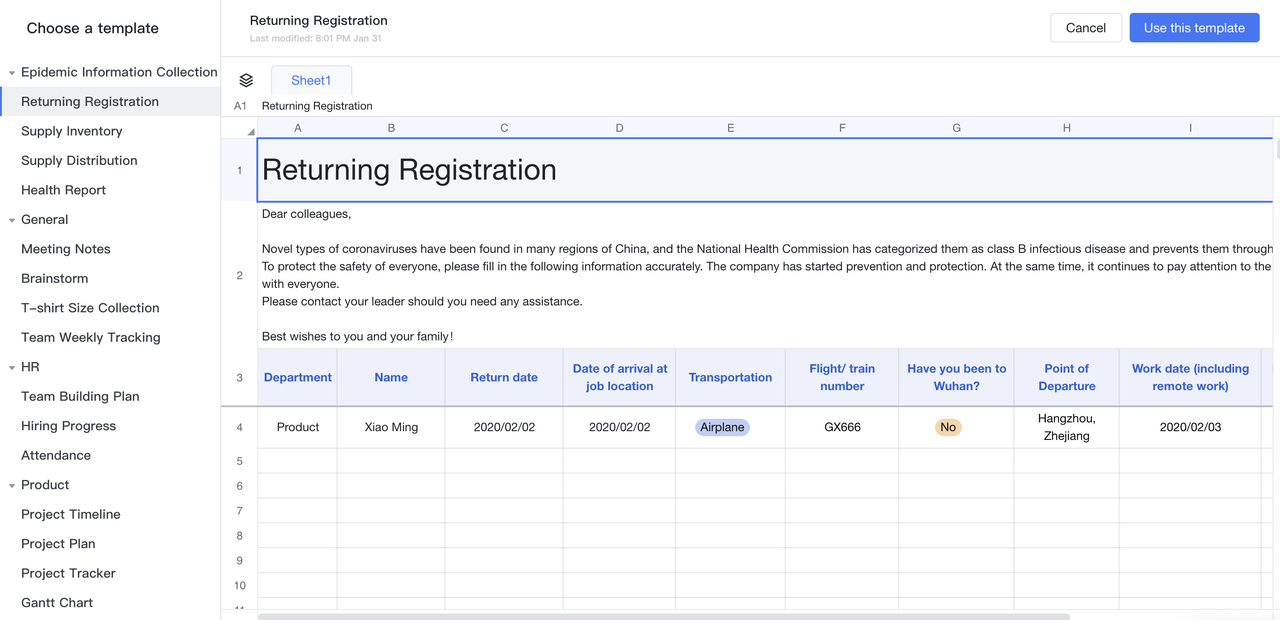 🌟Supply Inventory Sheet includes original inventory, real-time inventories, emergency inventories, and purchased inventory has yet to be delivered of face masks and other medical supplies.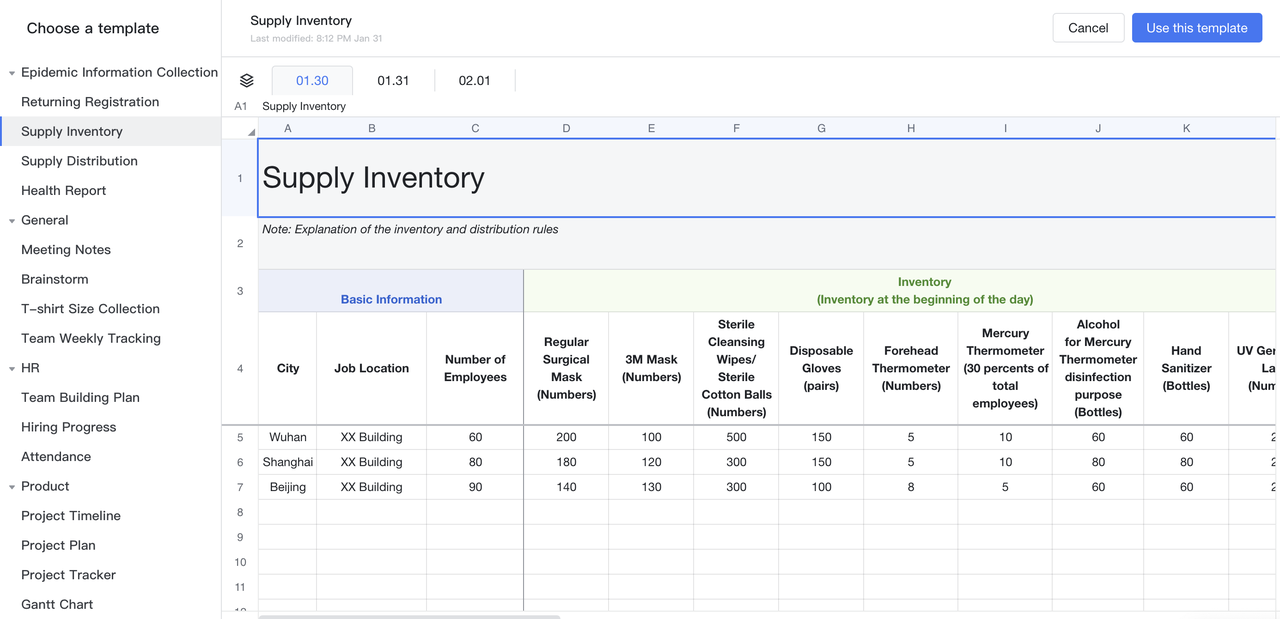 🌟Supply Distribution Sheet includes distribution plans and actual claim of face masks, thermometers and other medical supplies.
You can browse, edit, comment and receive updates of all templates via mobile devices and computers.
Even when members are away from each other, Feishu Docs helps companies to collaborate efficiently to protect individual health and improve company efficiency. 
Now, let's see how to obtain templates with one click. Before using a template, you need to get your Feishu account. Pease register first if you don't have one.
💡
templates
Desktop
Method 1:
On the Feishu Drive page, click Try it now on the banner and any template to begin.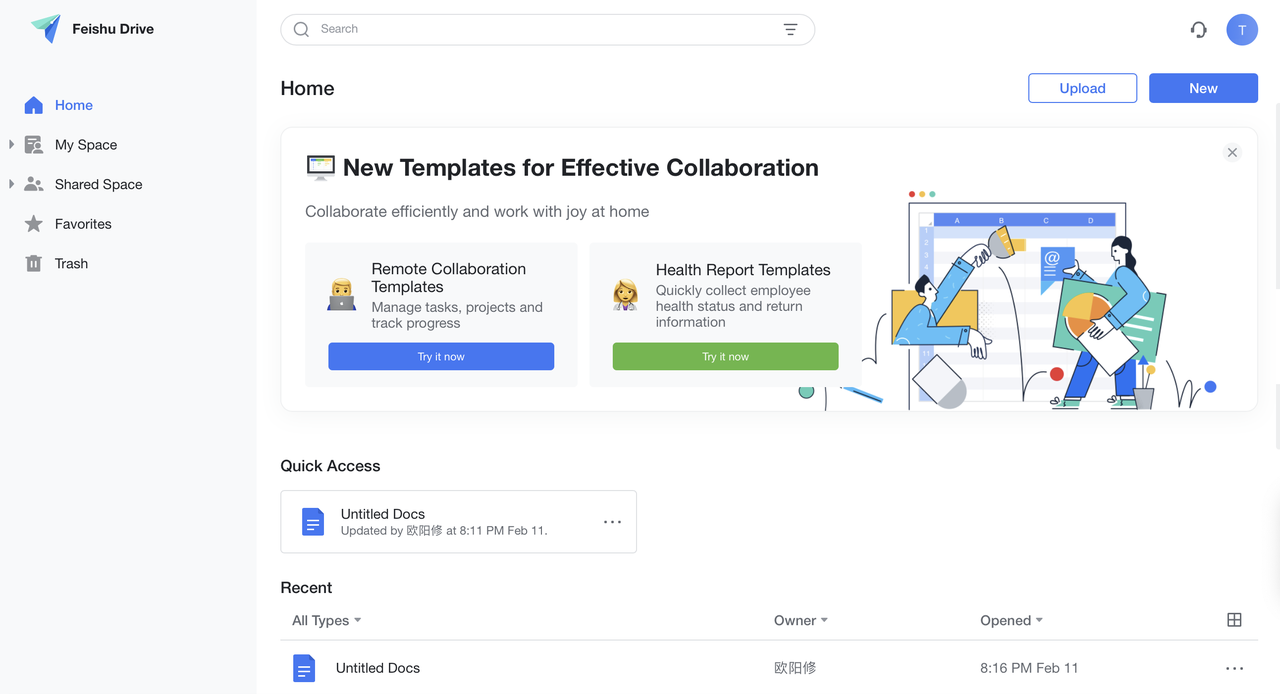 Method 2:
In the top right corner of Feishu Drive page, click New - New from Templates to view the Epidemic Information Collection templates. Select a template and click Use This Template to begin.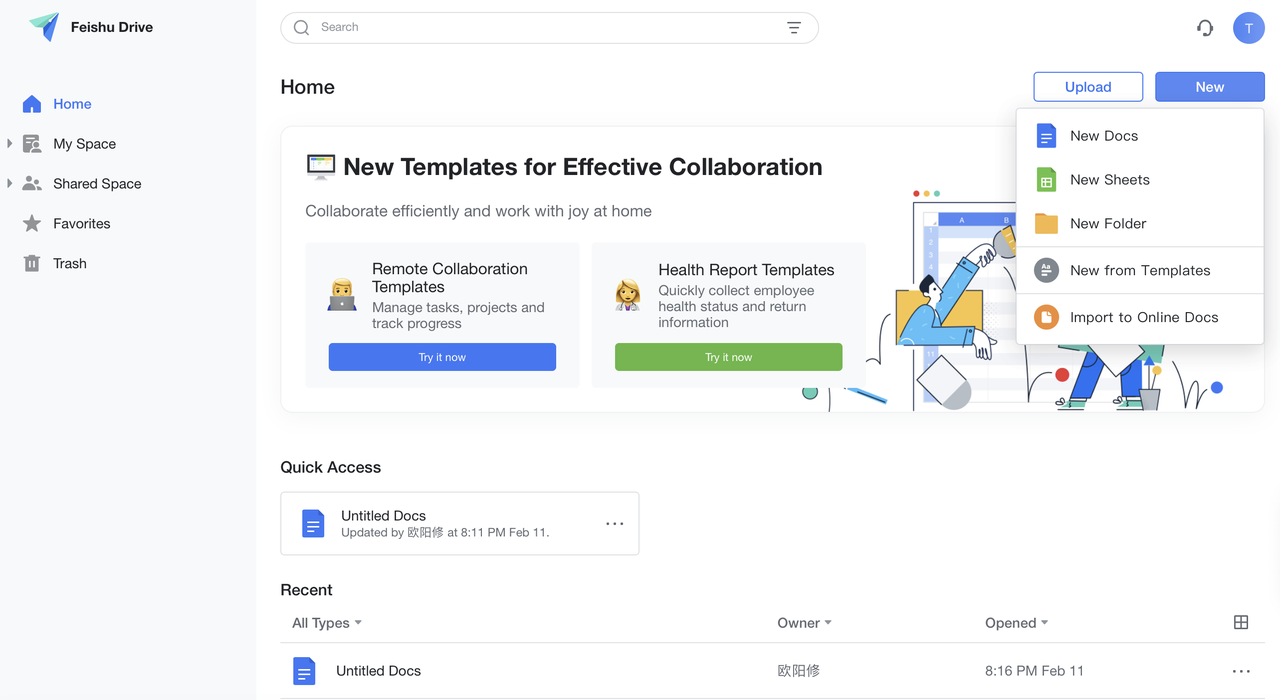 Mobile App
1. On the Feishu Drive page, click the + button at the top right corner of the homepage.
2. Click the More button on the right side of Template, and select a template to begin.