To help deal with major changes in the workplace, Feishu helps organizations, enterprises, and individuals implement efficient telecommuting solutions to synchronize information in real time. This article demonstrates how you and your team can use the Attendance app for remote attendance.
In the Attendance app, you can conveniently perform centralized attendance management for employees distributed across various remote locations. This includes remote employee clock-in, flexible work hours adjustment and efficient attendance statistics.
1. Enable external attendance function for remote employees to clock in and out
Flexibly manage your team without compromising overall productivity. Go to the
Attendance Group Settings
page via Admin - App List - Attendance. Then, click Configuration - Open Manager homepage.
You can click
+ Add Attendance Group
or
Edit
an existing group. In the
Attendance Settings
section, select
Allow External Attendance
to let employees clock in and out remotely.

2. Set attendance shifts to adjust working hours
Customize your team's work schedules to their specific needs. On the
Attendance Group Settings
page, click
Create Attendance Group
or
Edit
an existing group. In the
Shift
section, you can flexibly adjust employee attendance types and shifts based on your team's needs.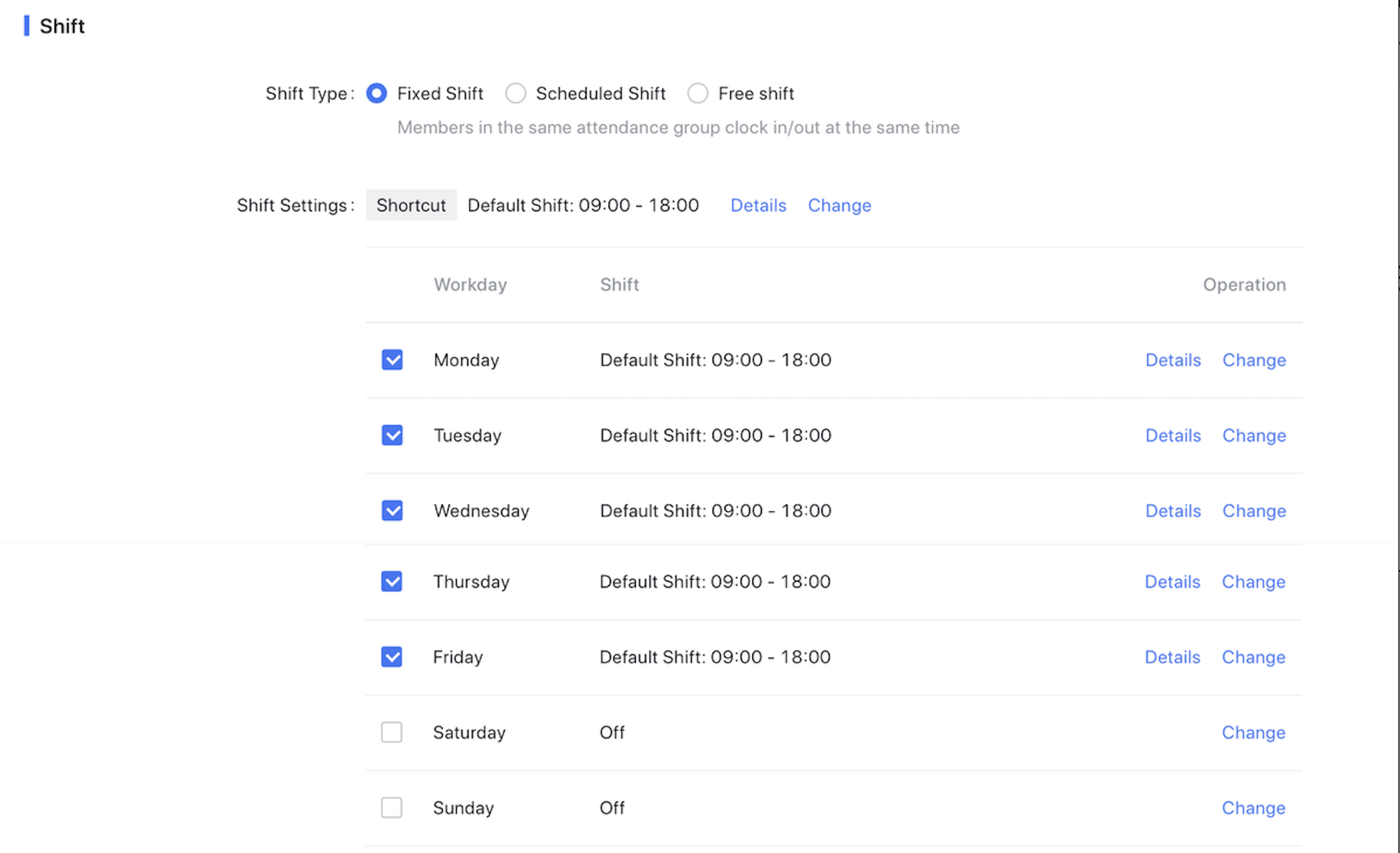 3. Automatically summarize attendance data
Stay on top of your game by analyzing key data reports and statistics at any time. On the Attendance Manager homepage, go to the
Attendance Statistics
page to view employees' attendance details. You can filter attendance information by date or attendance group. On Feishu Desktop app, you can even export data reports with one click to enhance your attendance management efficiency.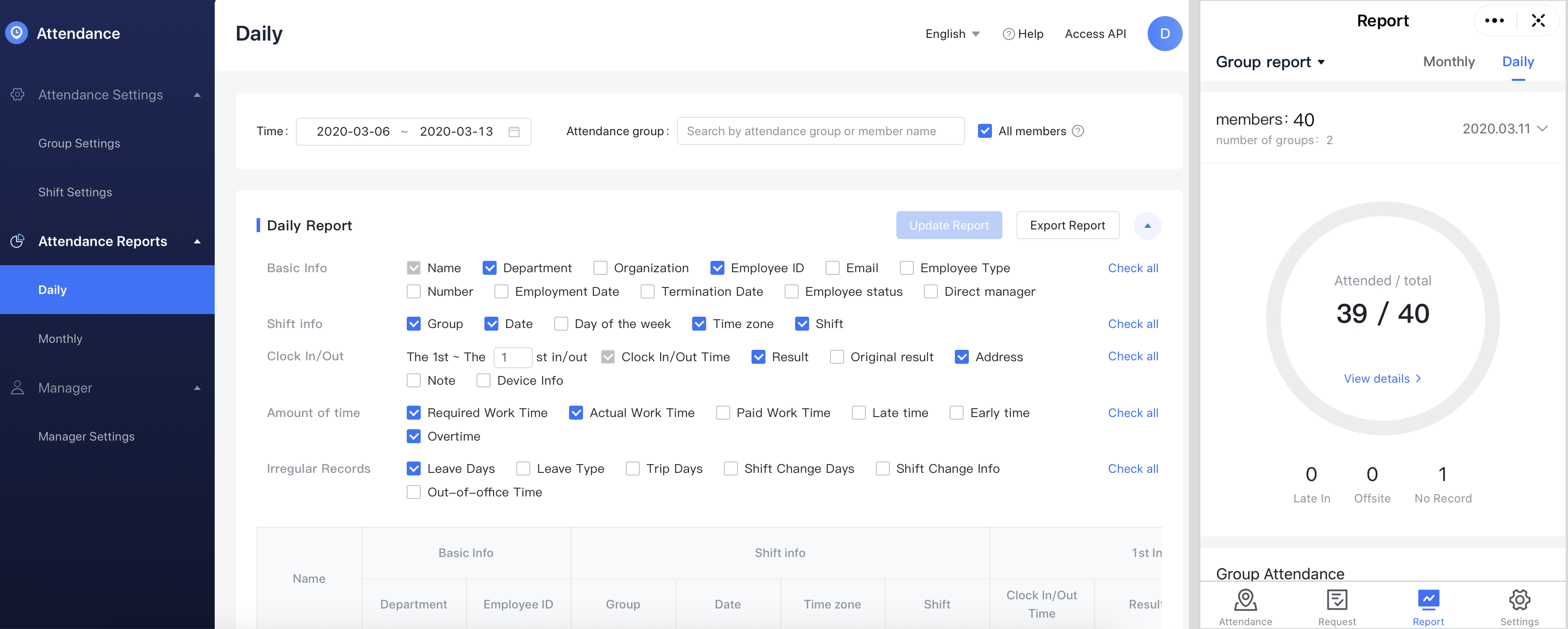 Feishu Attendance app facilitates remote work, letting teams clock in and out remotely. It also allows you to flexibly adjust working hours and obtain data summaries for real-time attendance dynamics.
Learn more!
If you find this article useful, please give us a thumbs up. If you'd like to know more, please go to
Work From Home
for more useful tips and insights from our Best Practices.