Carrying out multiples tasks using different software leads us into a busy and stressful environment with constant distractions and interruptions that significantly reduces our efficiency. Feishu Projects provides panels for various project types, which allows team members to work collaboratively and effectively. This article demonstrates how you and your team can benefit from using Feishu Projects.
Feishu Projects is an all-round tool that help you manage groups, to-do lists and document sharing, so that you can collaborate efficiently.
Note: Feishu Projects can be used only when the company administrator has downloaded this app from the
App Directory
.
Open Feishu, search
Feishu Projects
and open the app.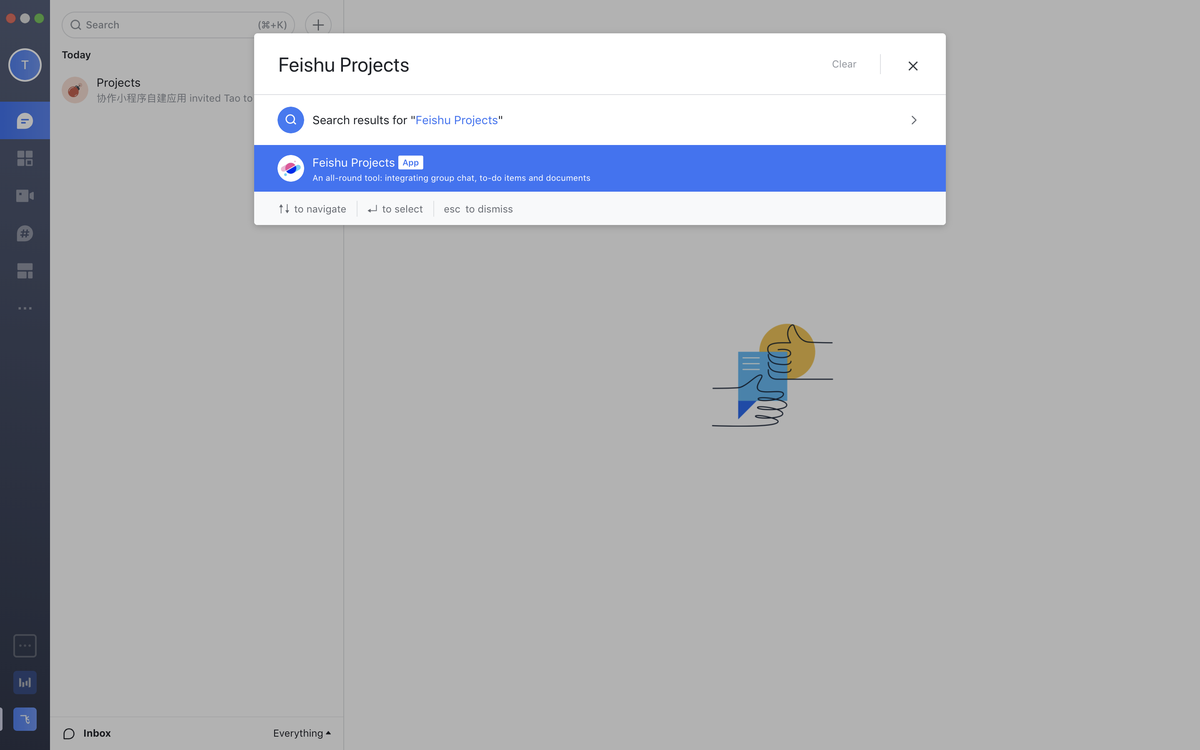 Click
+ Create Project
. Enter a project name, select one color to identify the project and click
Confirm
.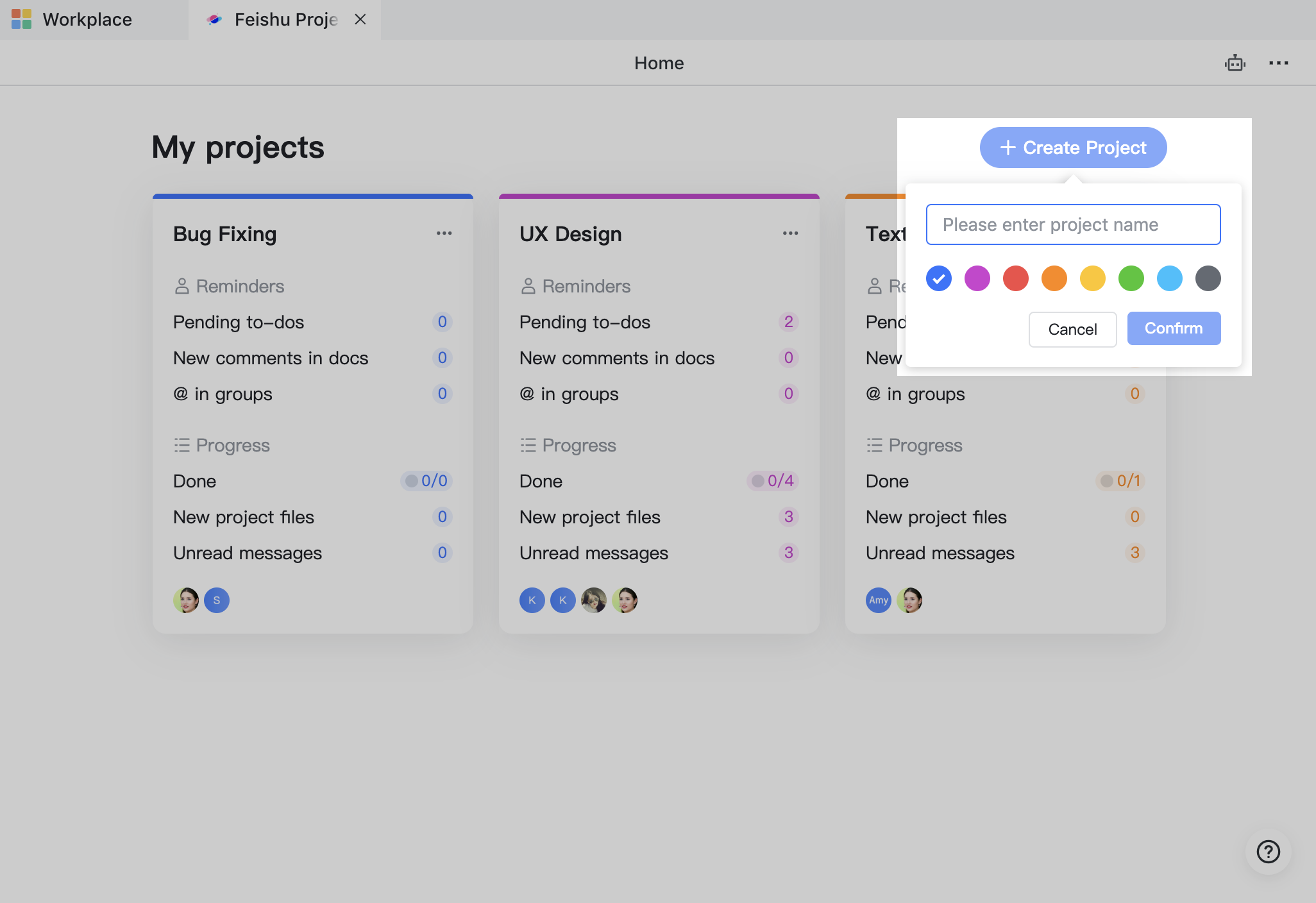 Select a project panel, and click
+ Add members
.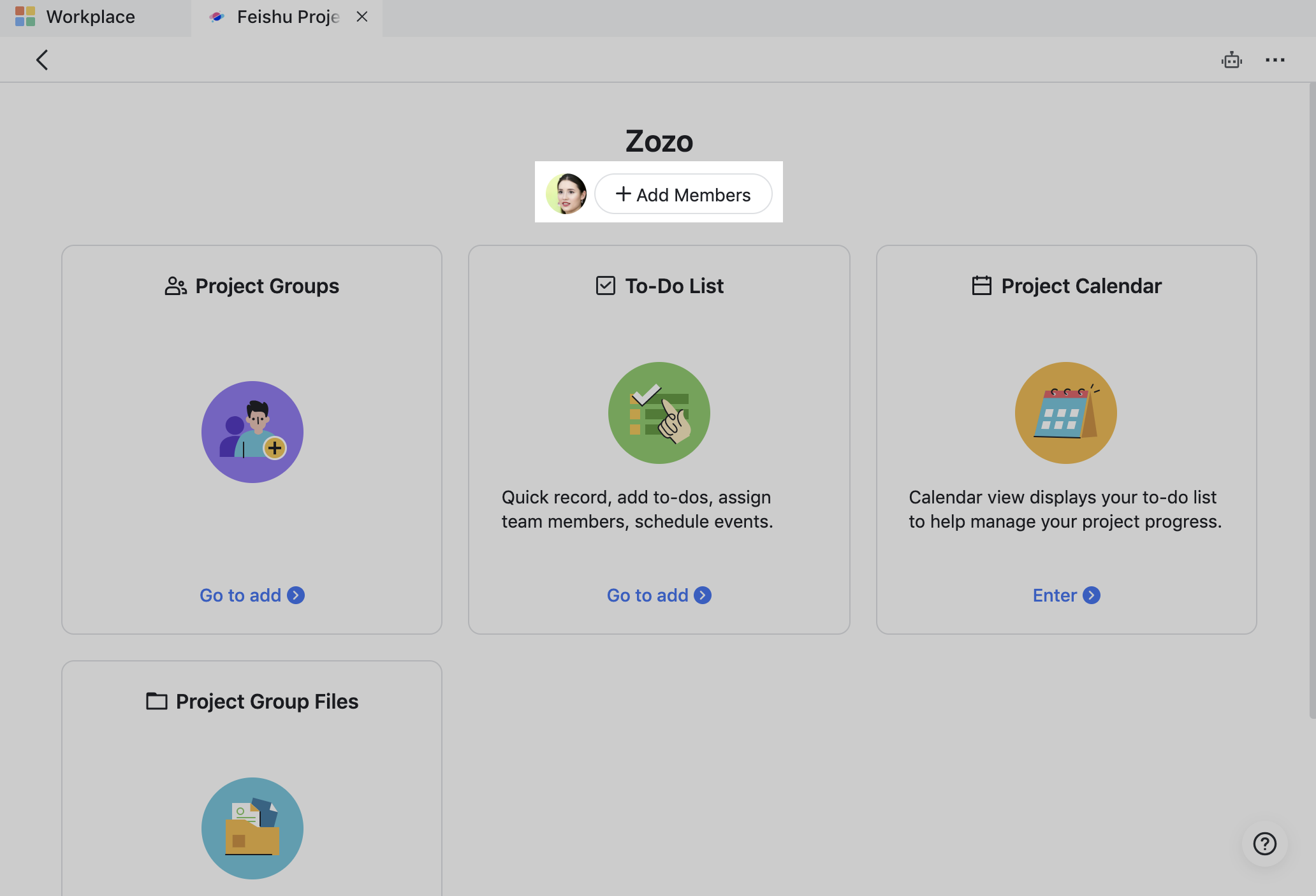 Select team members and click
Confirm
.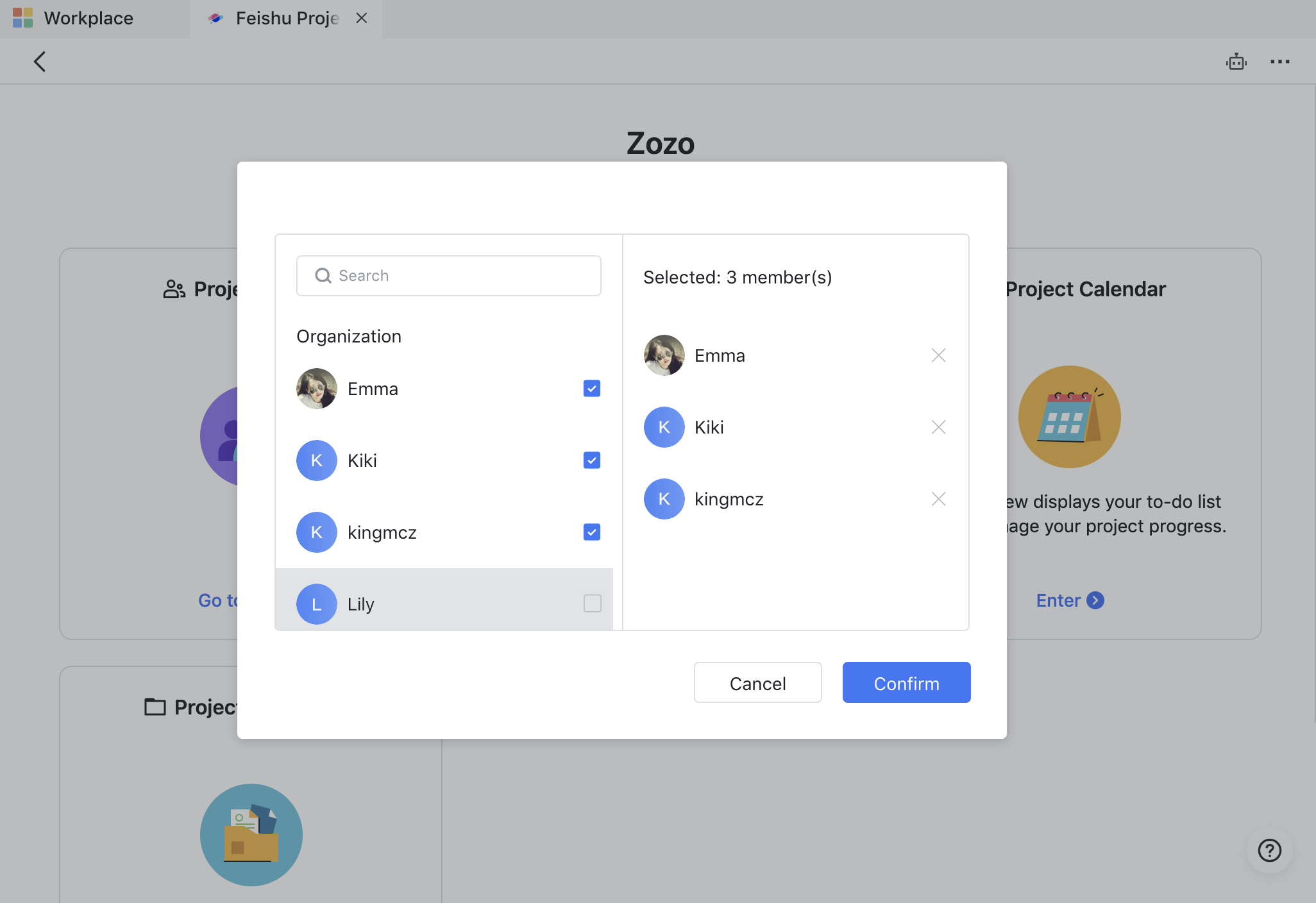 Click the
Project Groups
card on Feishu Projects.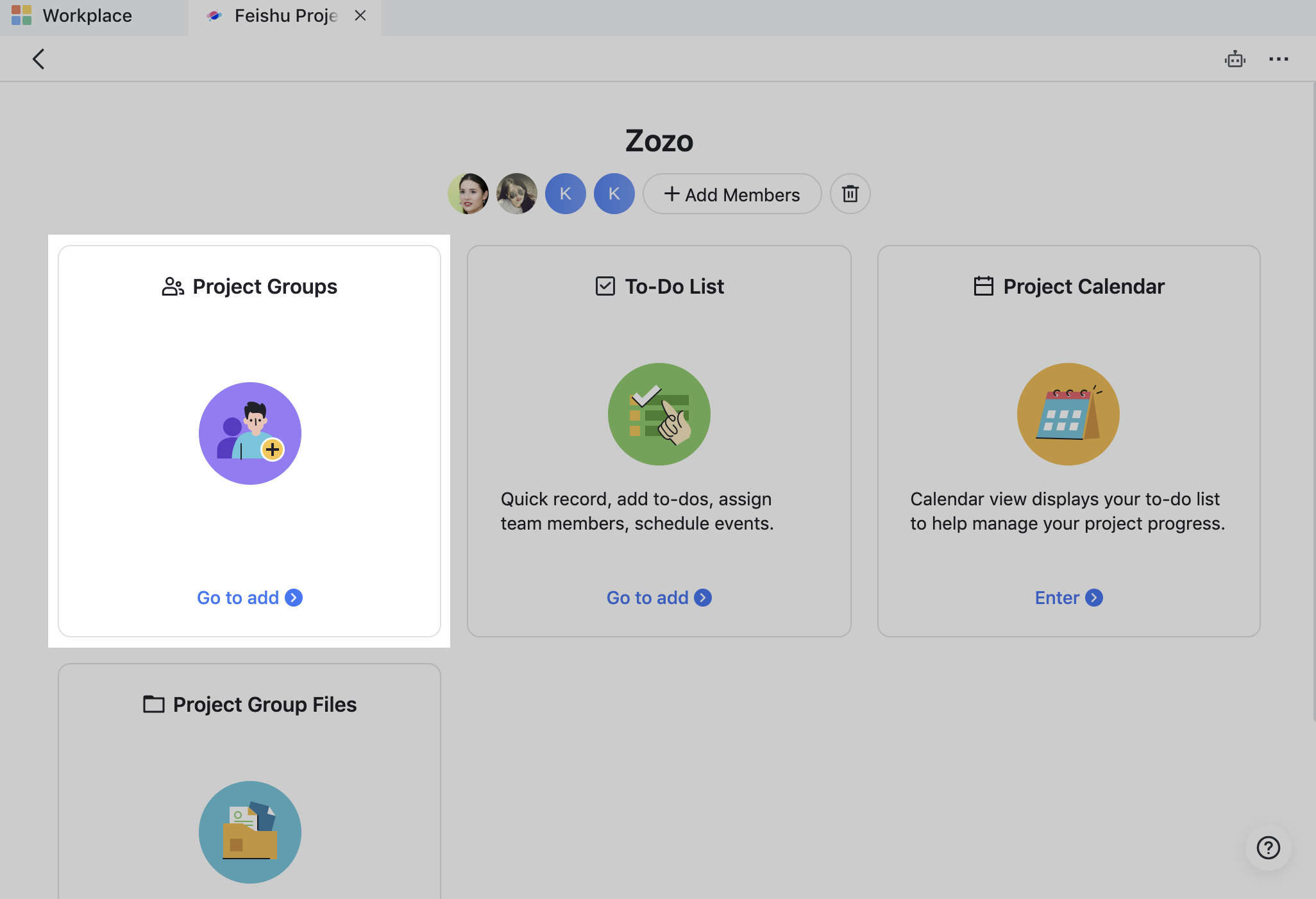 To add a group, click
Add Group
, and you can batch add groups.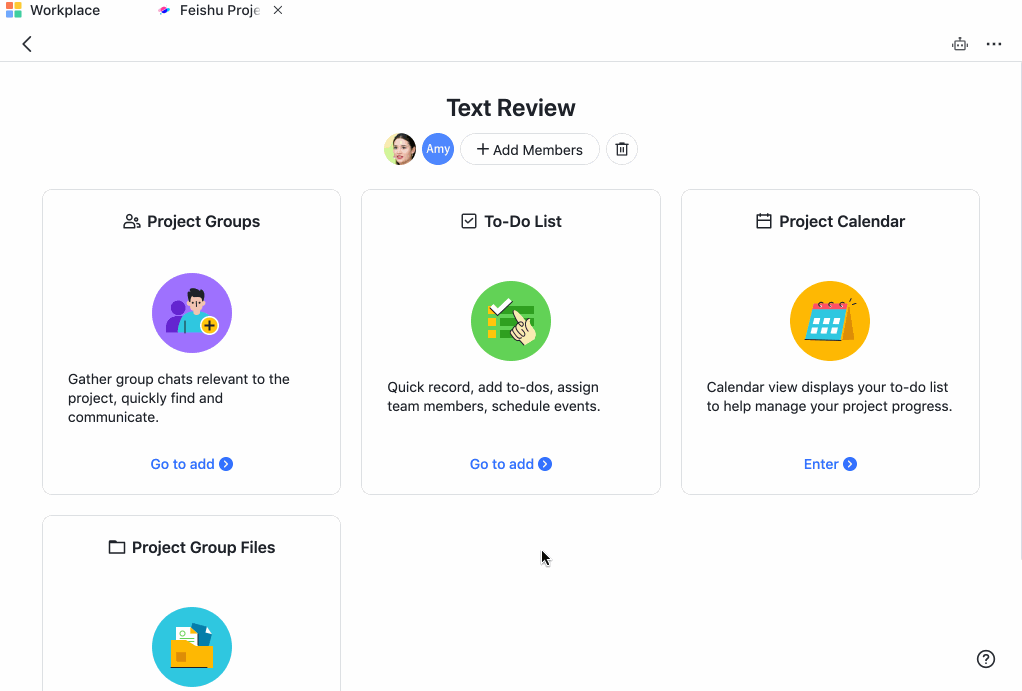 To reorder groups, click the
Drag
button on the left and rearrange their order.
To set an alias for the group, hover over the group chat and click the
pencil
button on the right.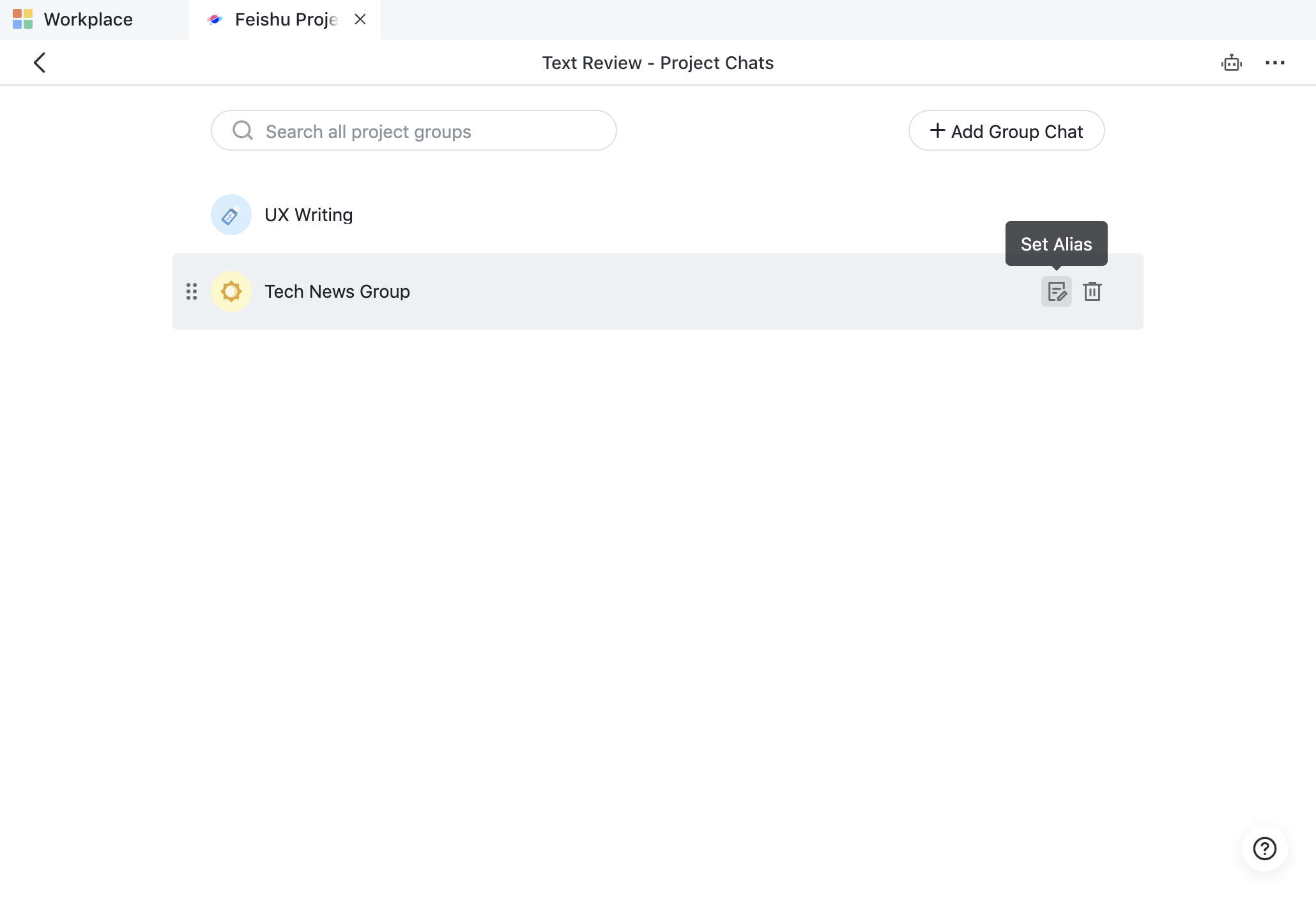 To remove groups, click the
Menu
button to the right, click
Remove this chat
and
confirm
.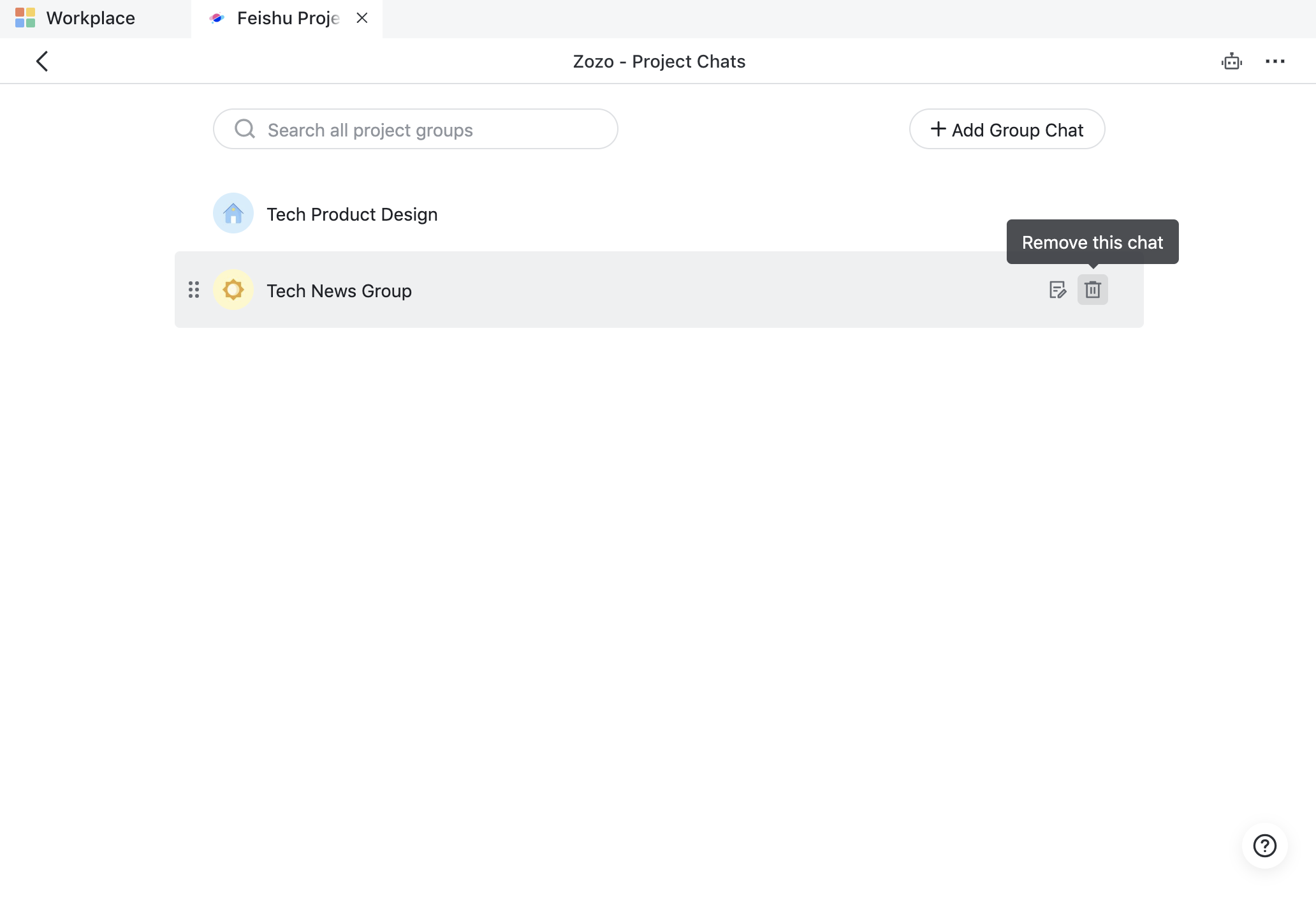 To go to a group chat, click the group and you can directly type in the side bar.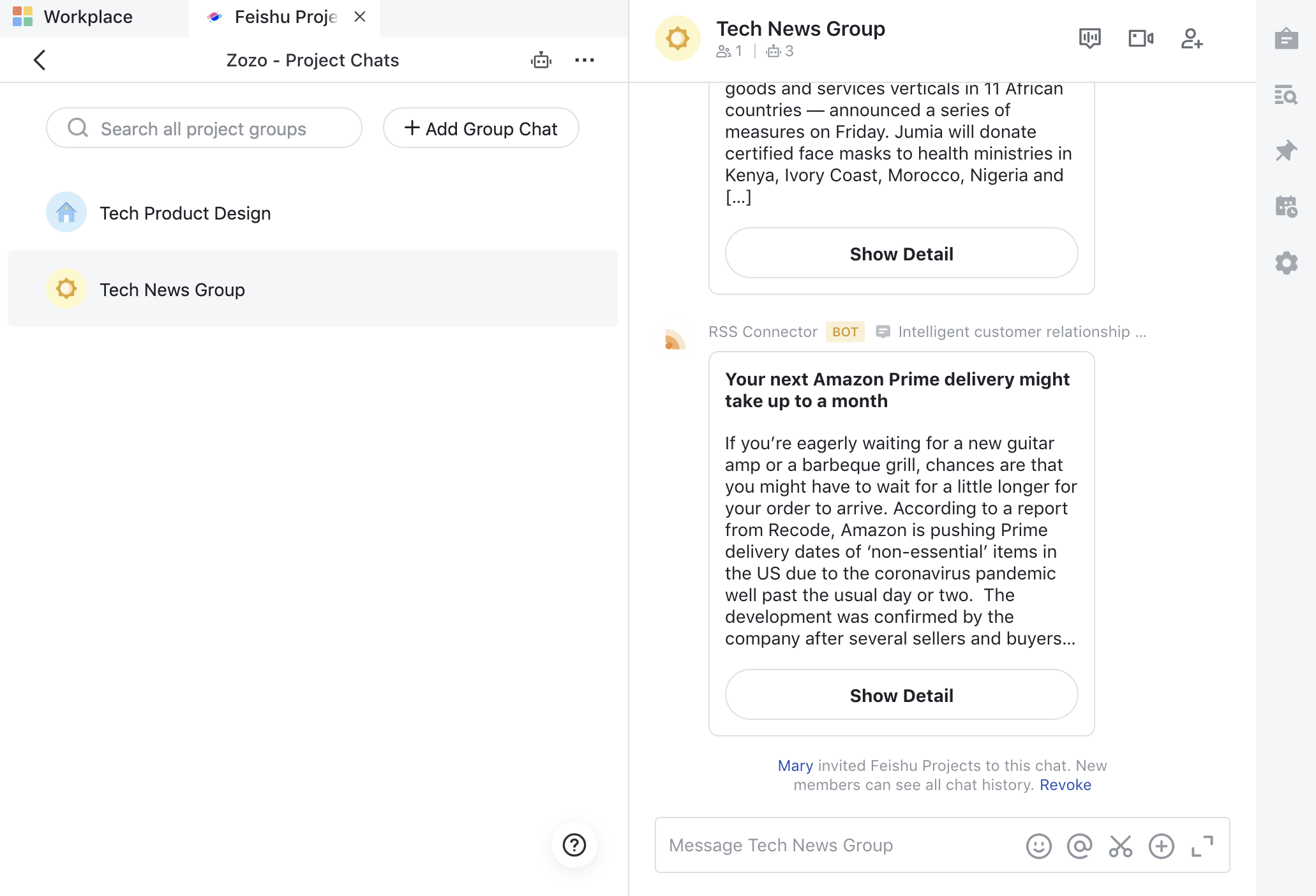 Click the
To-Do List
card to manage.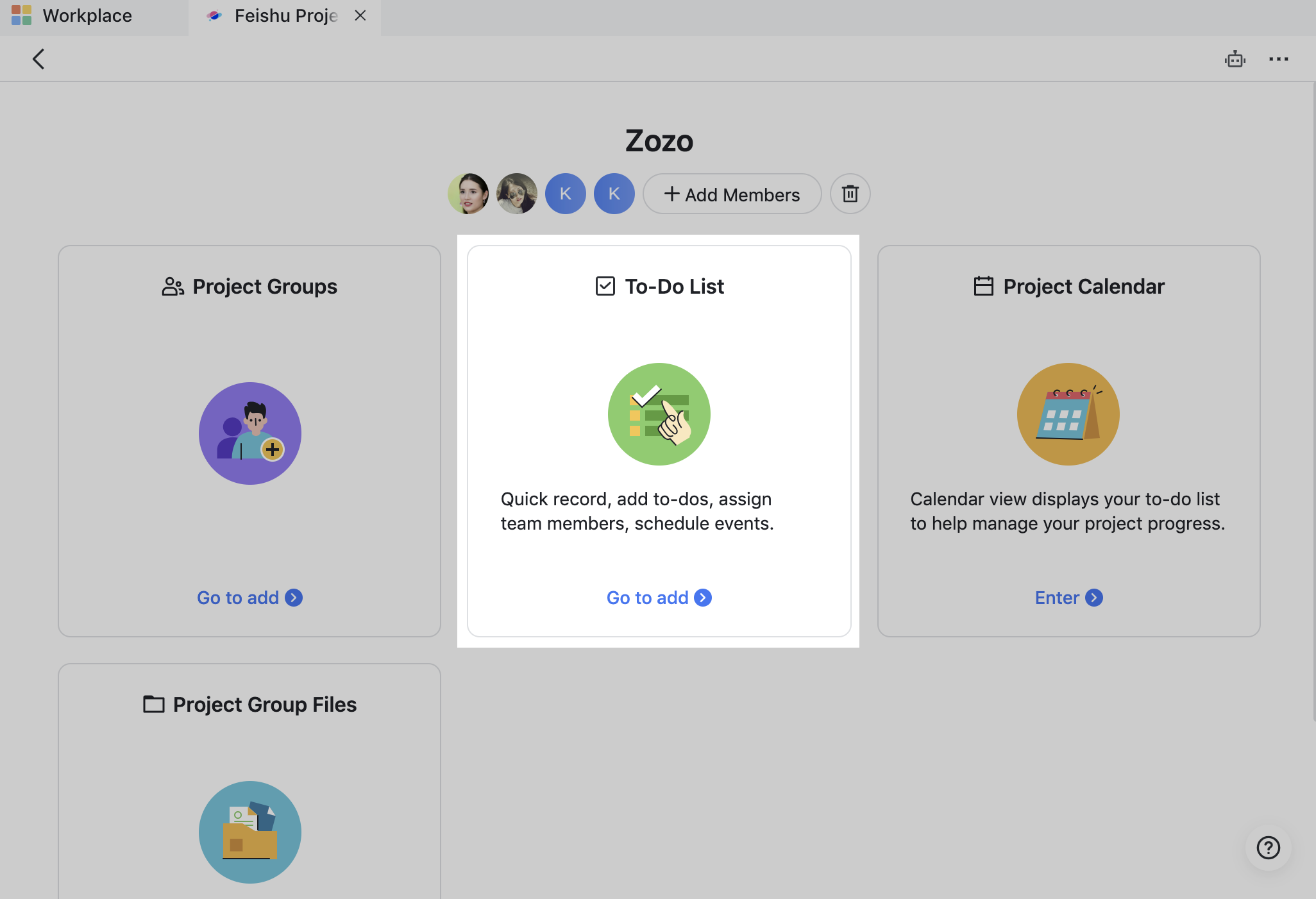 To add a to-do group, click
Add To-Do Group
, enter the group name and descriptions, and click the
check
icon on the right.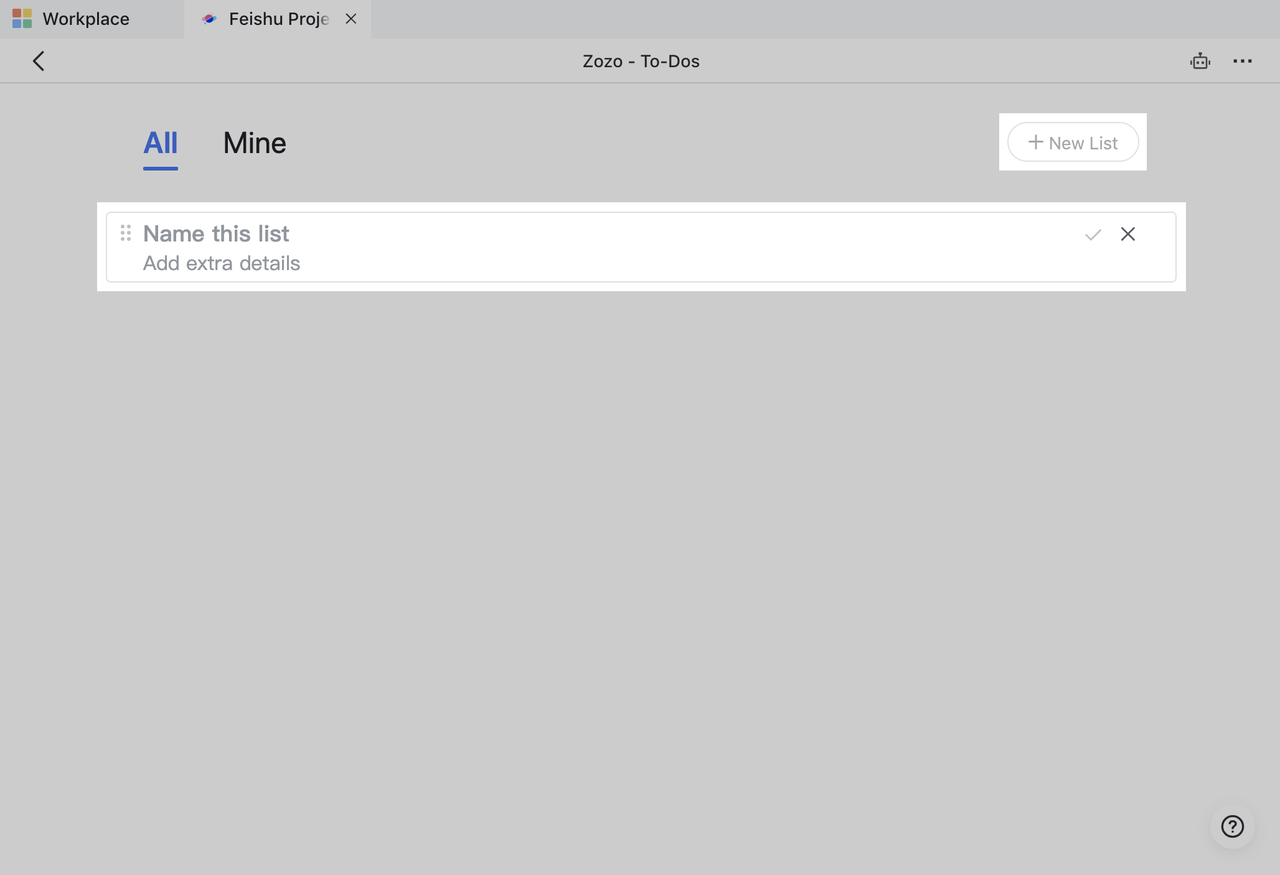 To assign a member in charge, enter
@
or click the
Assign
icon on the right.
Note: If the person you @ mention is not a member of the project, you will receive a reminder but you can still choose to add them to the to-do list. People who are @ mentioned will receive notifications of this to-do list, but they cannot enter the project panel until they become a member of this project.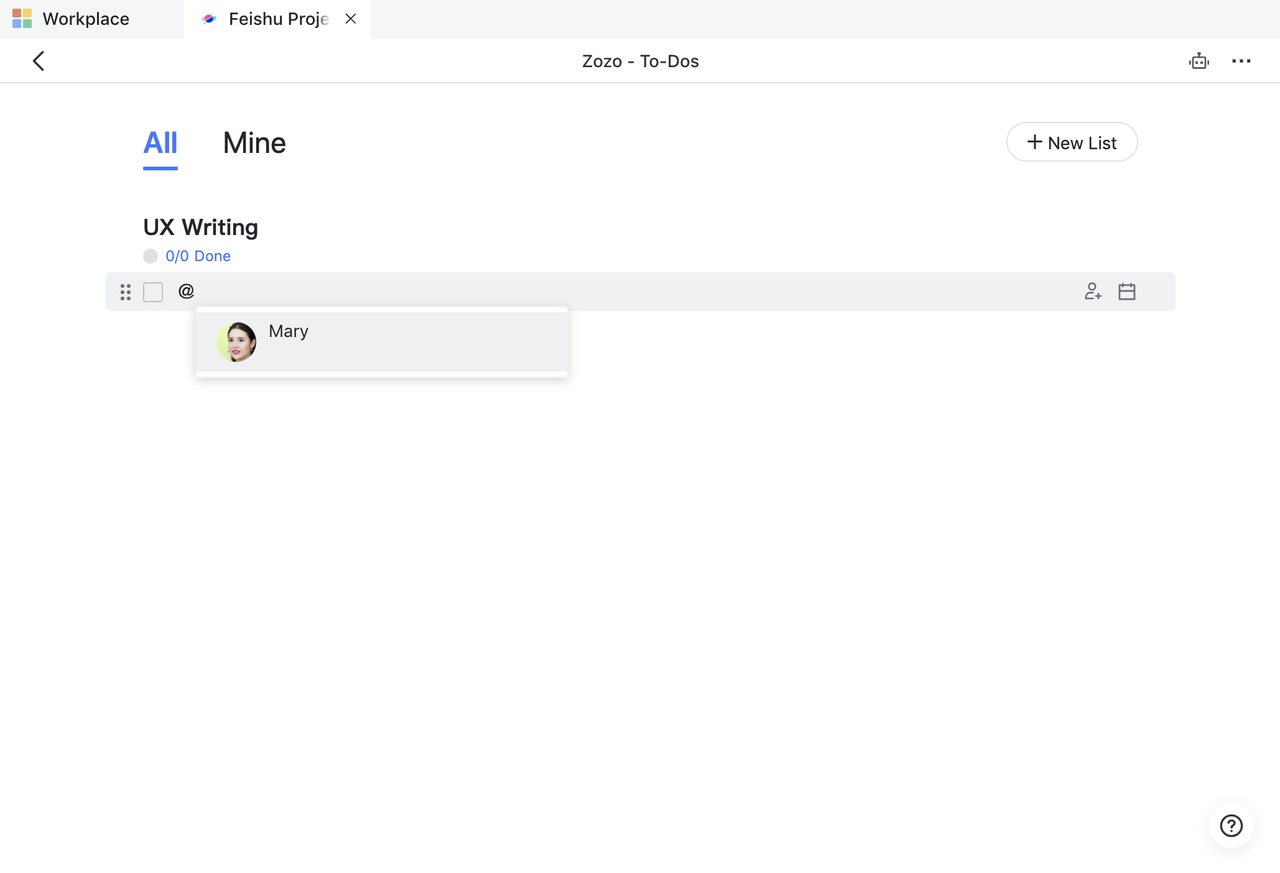 To set a due date and time, click the
Calendar
icon on the right.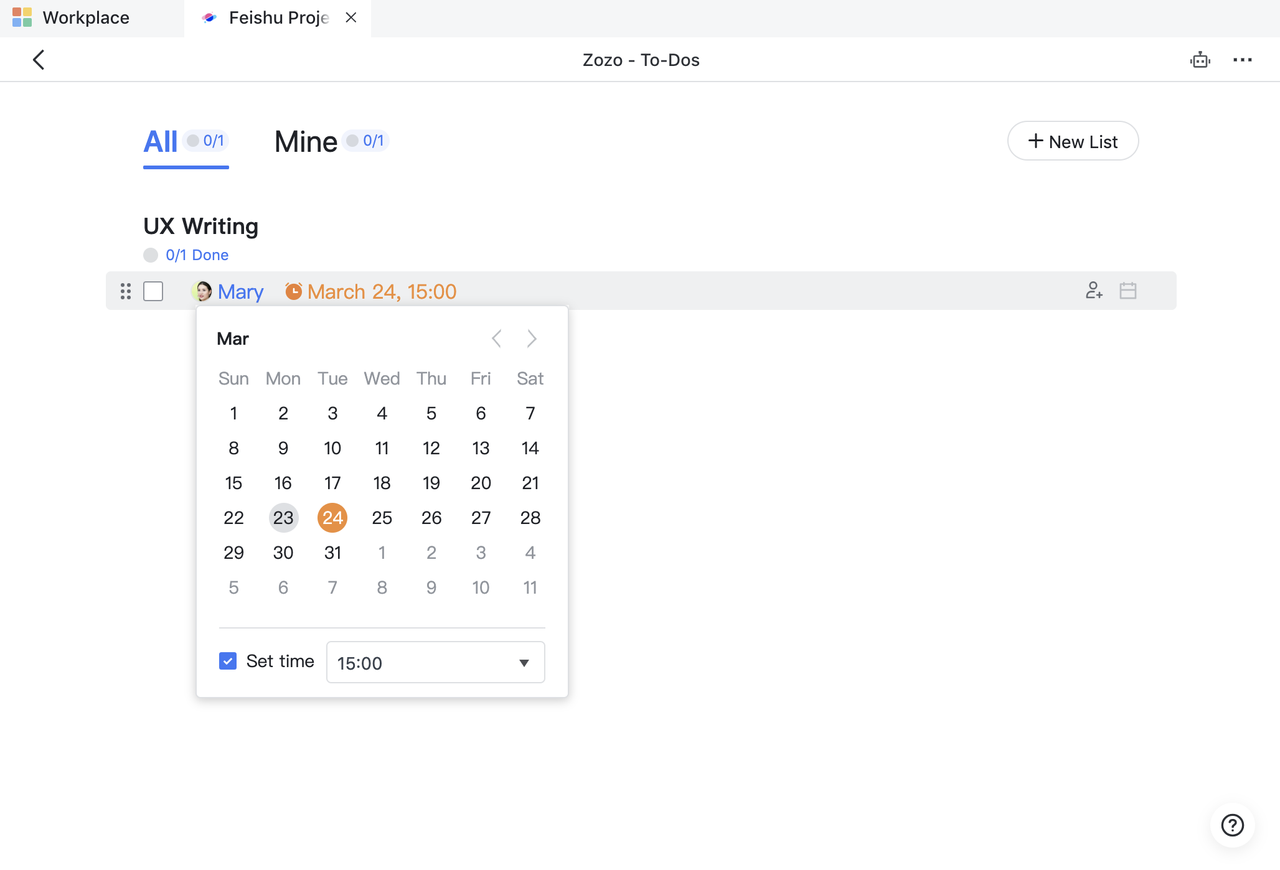 To add new to-do point to the list, click on an existing to-do list and press
Enter
.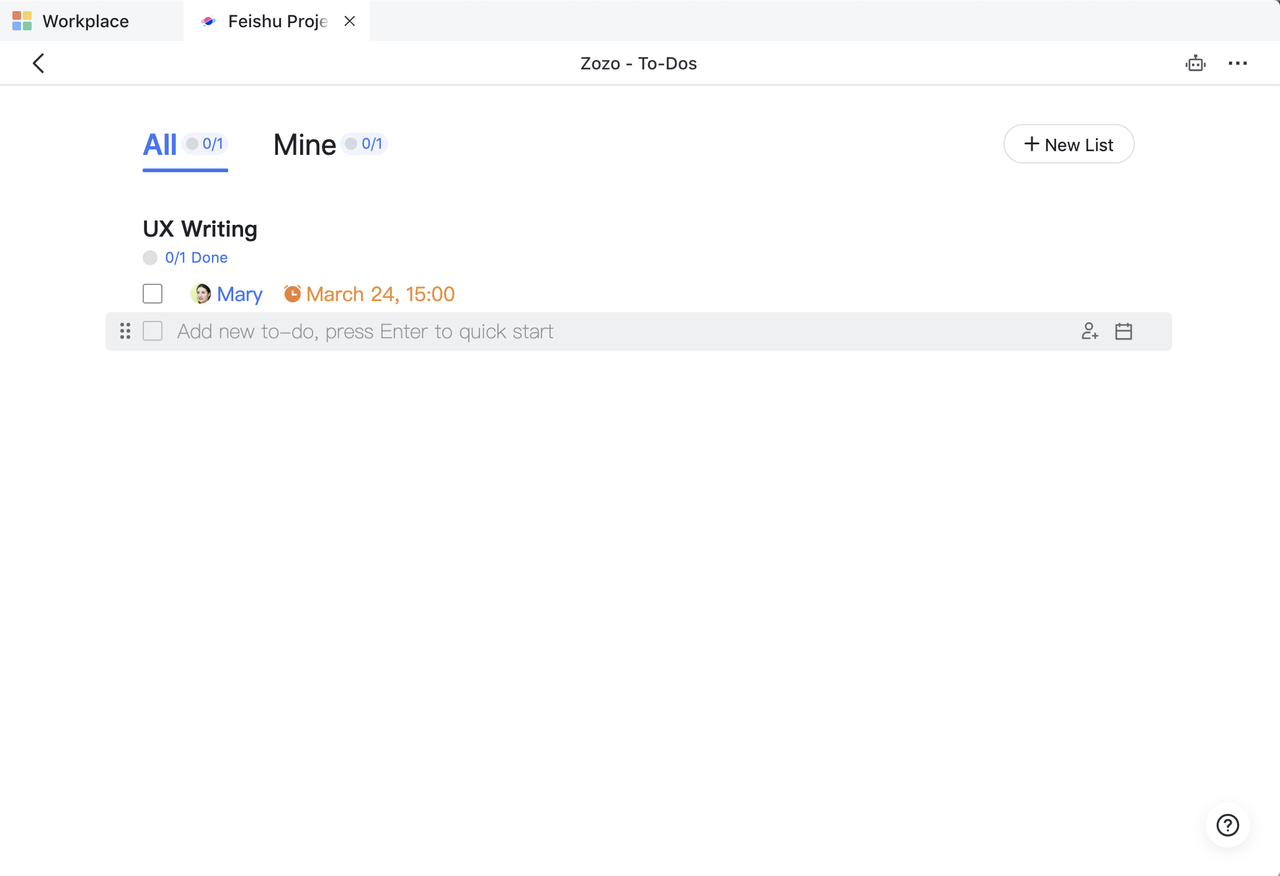 To reorder to-do points, click the
drag
button on the left and drag to reorder.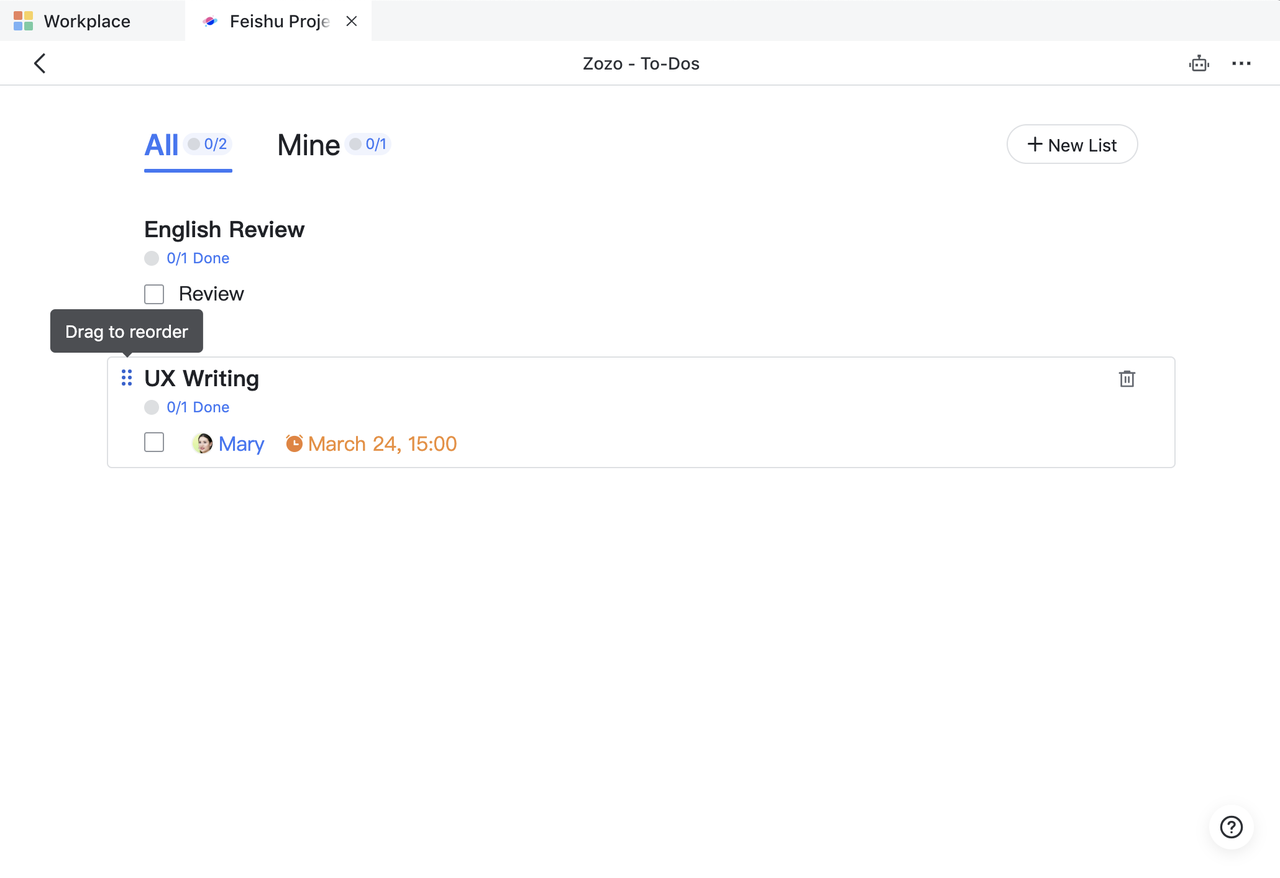 To remove to-do lists, move your cursor to the button on the right and click
Delete to-do list
.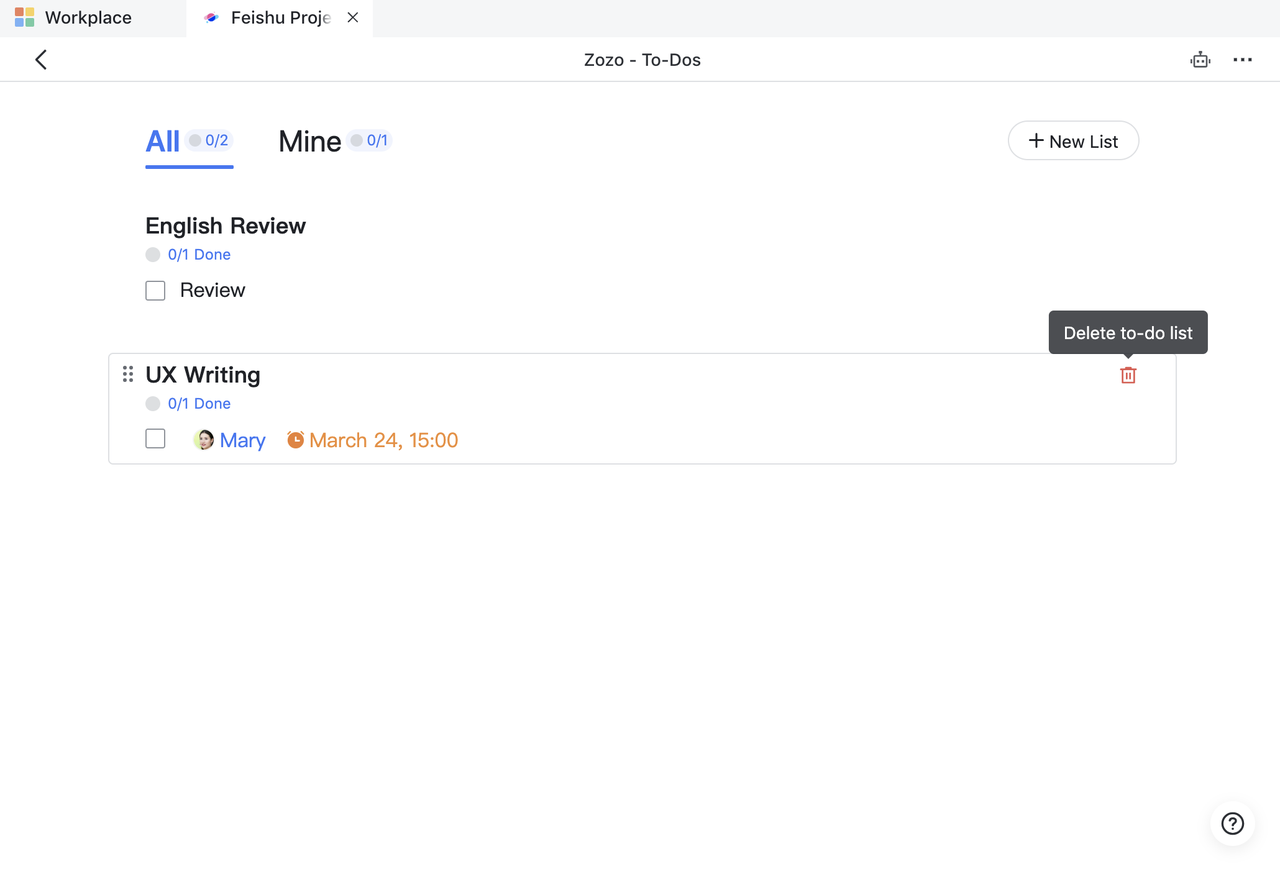 Select a Project Calendar card and check all the events.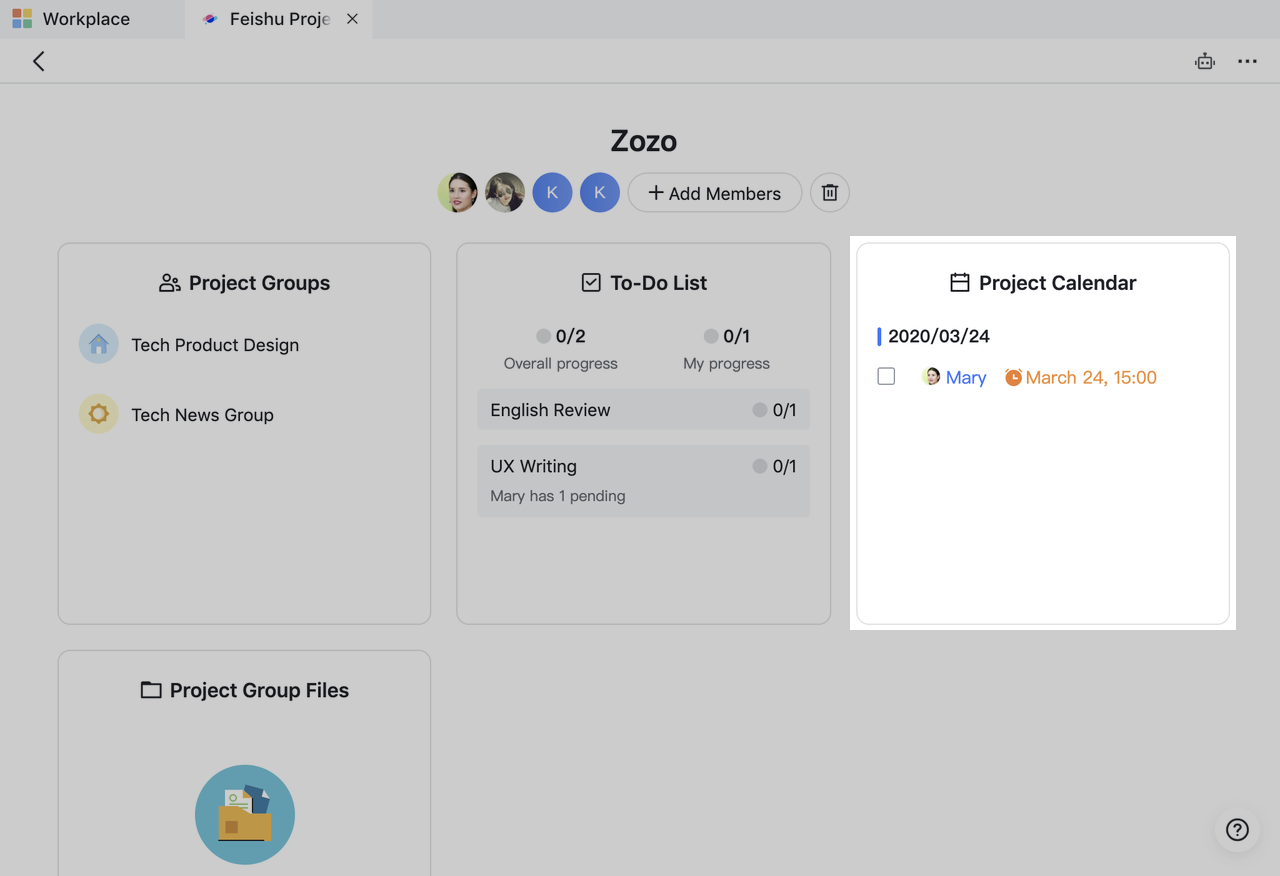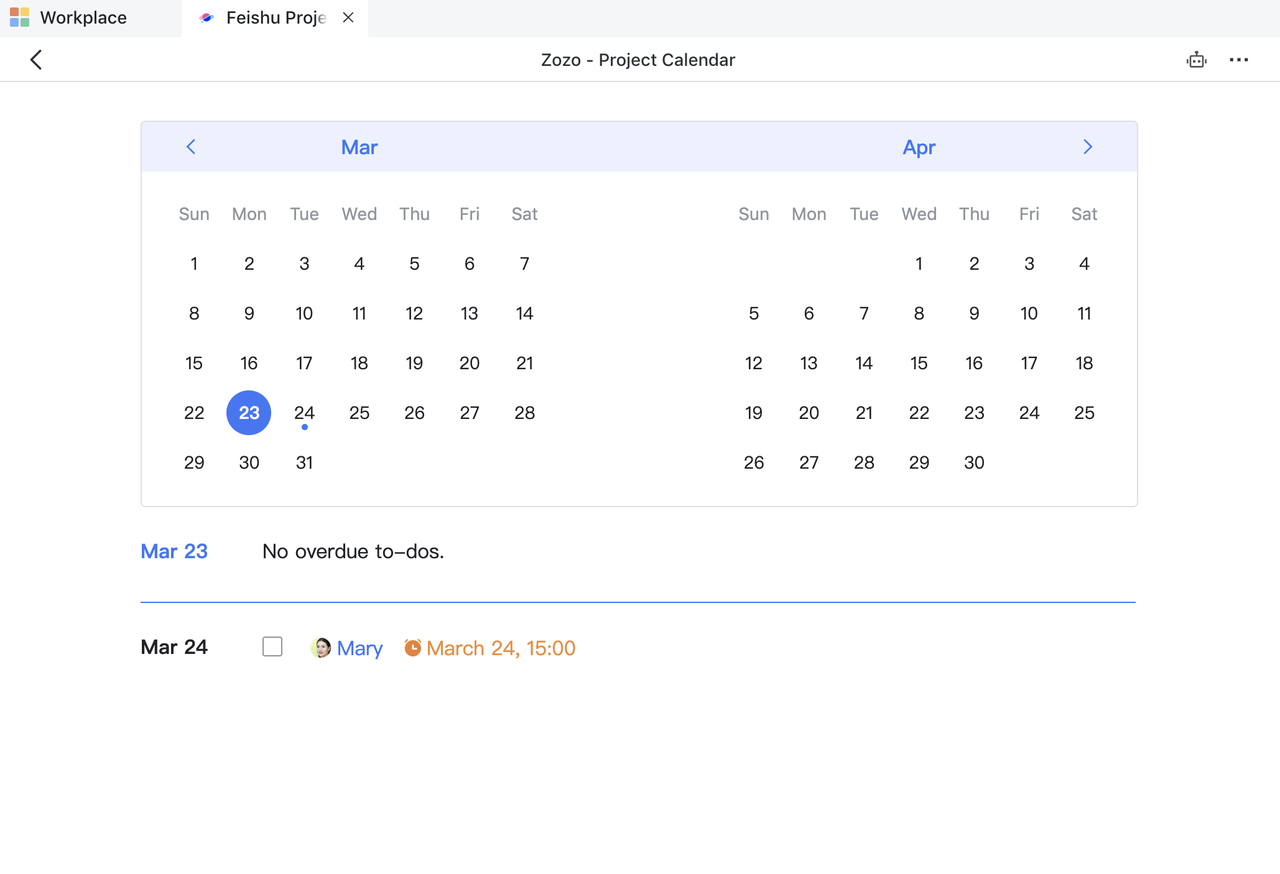 Type your project group name in Feishu search box, or click on your Project Group card in Feishu Projects to enter the group.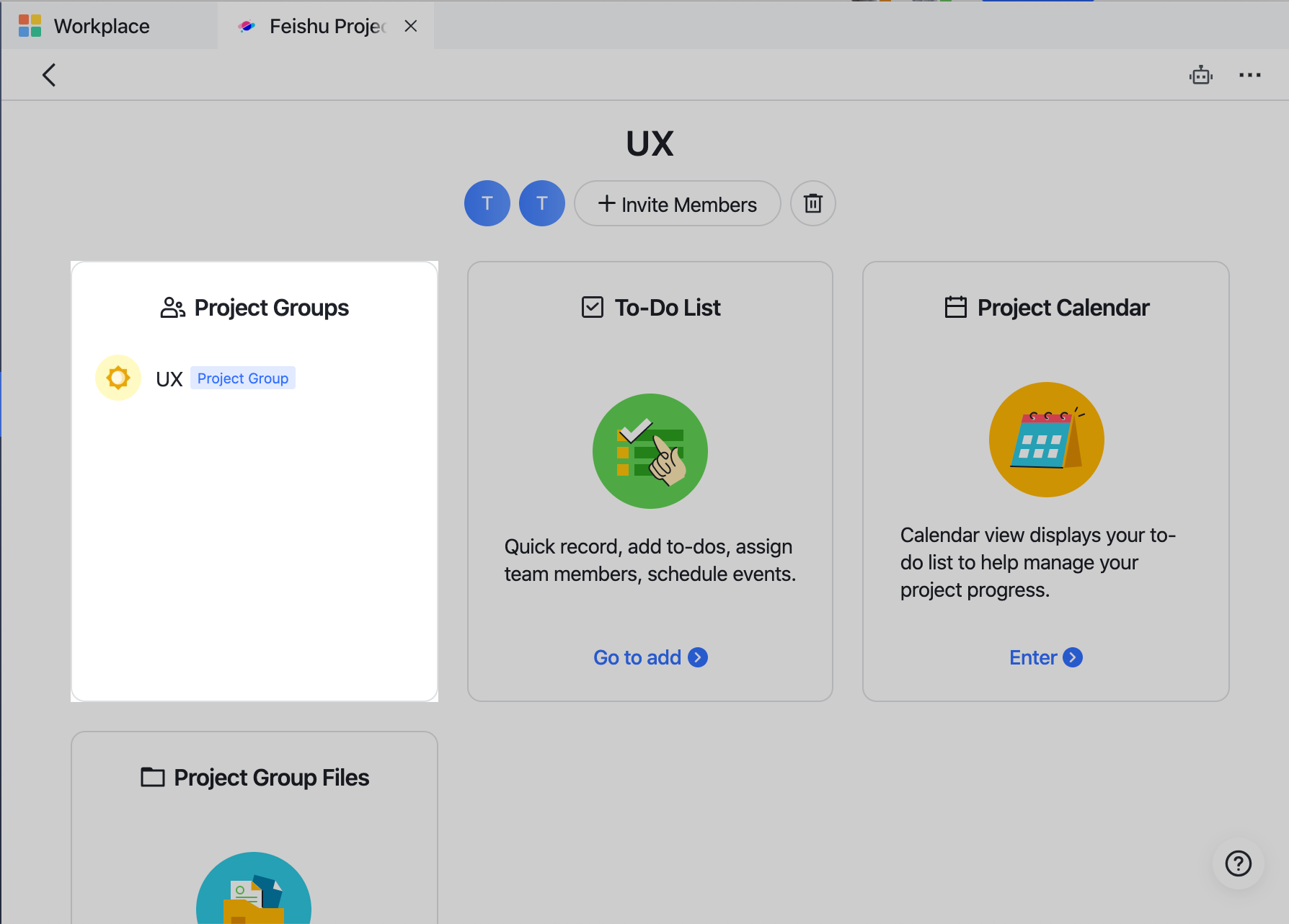 Share a Doc link with the project group to see your files and details in the
Project Group Files
card in Feishu Projects.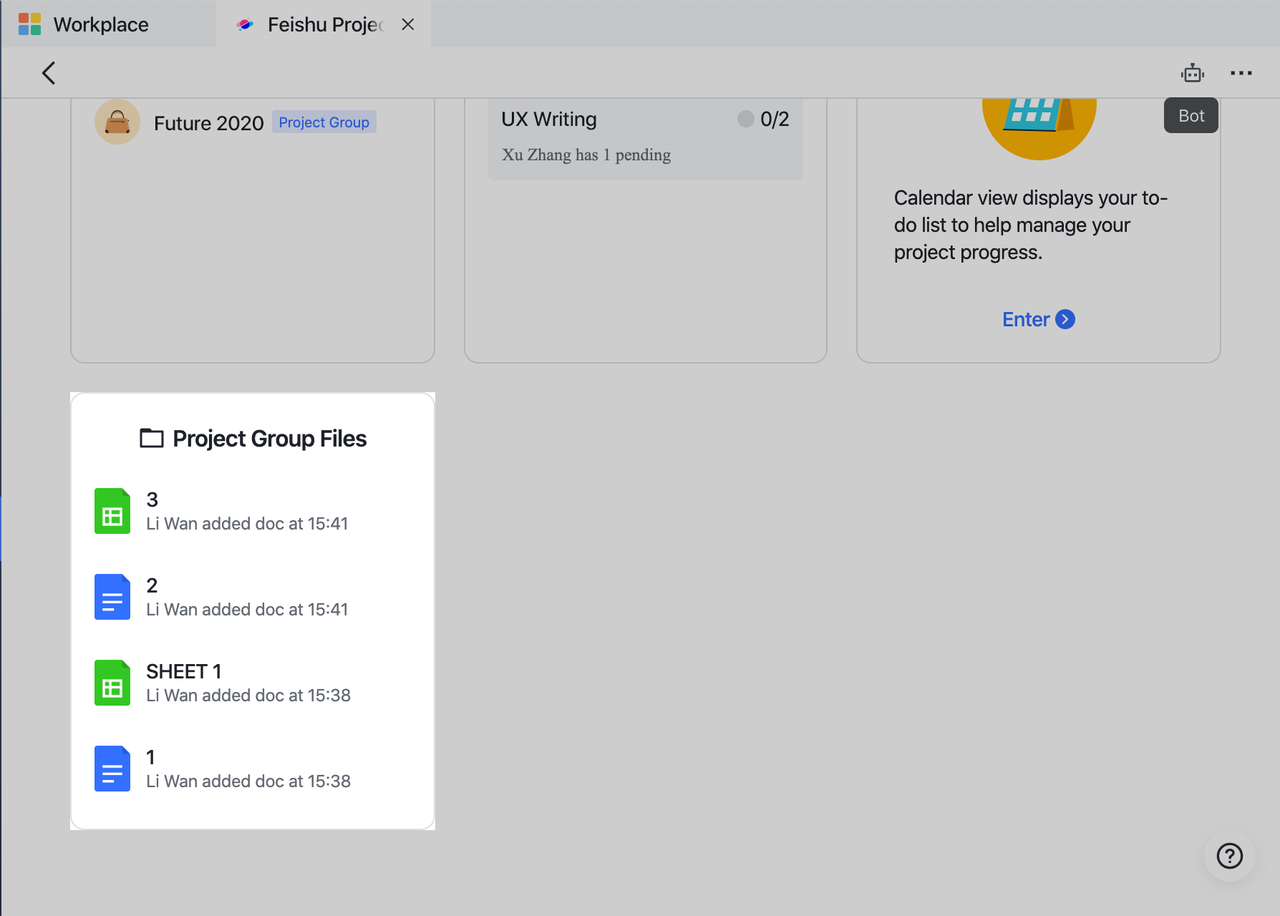 Note
: Currently only Docs and Sheets can be shown in Project Group Files card. If you need to share Word or Excel files, you can first import them as online docs through the following two methods and then share the link to your project group.
Method 2: Send your file to your group, click
Open with Feishu Docs
.

Click
the
…
icon
on the upper right corner. In the popup window, you can: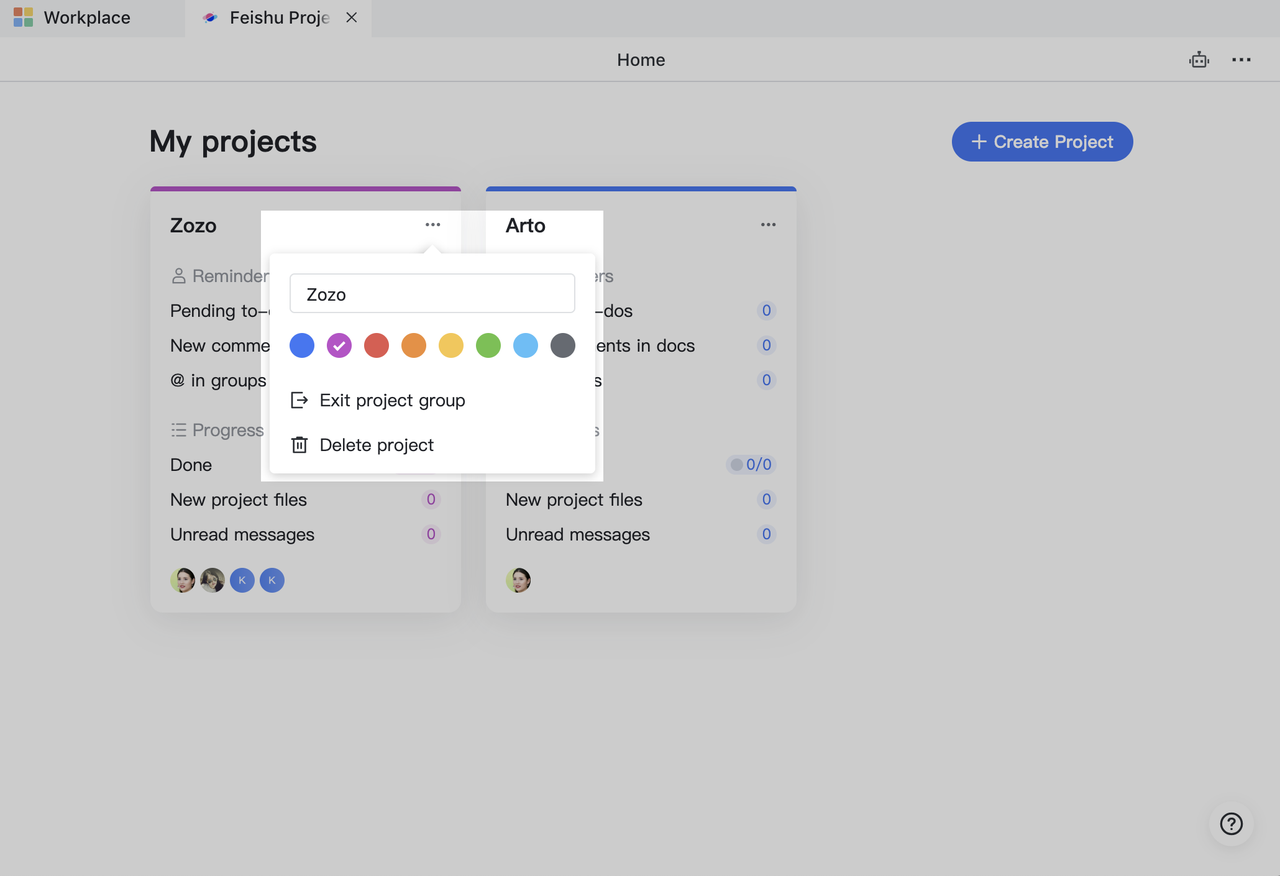 Feishu Projects is a powerful tool that allows your team to increase collaboration and efficiency by creating projects, assigning to-do lists to members, sharing relevant documents with ease and scheduling key events on Calendar. Experience boosted productivity with Feishu Projects!
If you find this article useful, please give us a thumbs up. If you'd like to know more, please go to
Work From Home
for more useful tips and insights from our Best Practices.