Meet with remote team members
Can't meet face-to-face? No worries! With Feishu, you can connect with your team members anytime, no matter where they are. In a group chat, simply click on the
Video Meeting
icon at the top right to start a meeting that everyone in the group can join. Sync up with team members, reach decisions faster, and improve productivity.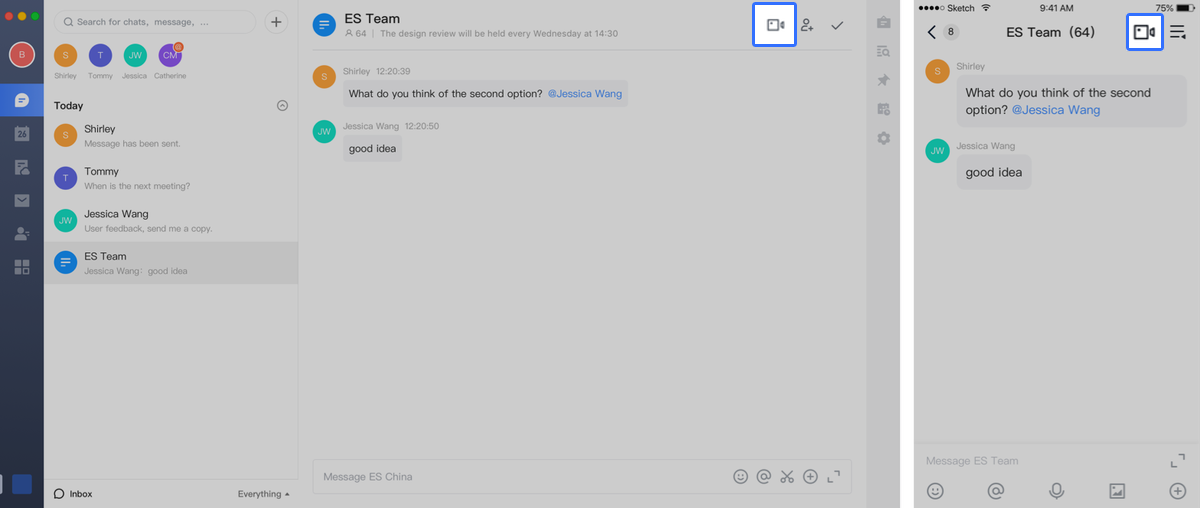 Note: The first time you start or join a video meeting, you'll be prompted to grant Feishu access to your microphone and camera.
Share and collaborate in a meeting
To help your audience follow along, use
Magic Share
in Feishu video conference to share a specific document. Participants can choose to
Follow presenter
or
View at their own pace
to browse the shared document. The presenter can make participants exclusively
Follow presenter
at any time. This way, everyone can stay on the same page (literally) and collaborate in real time.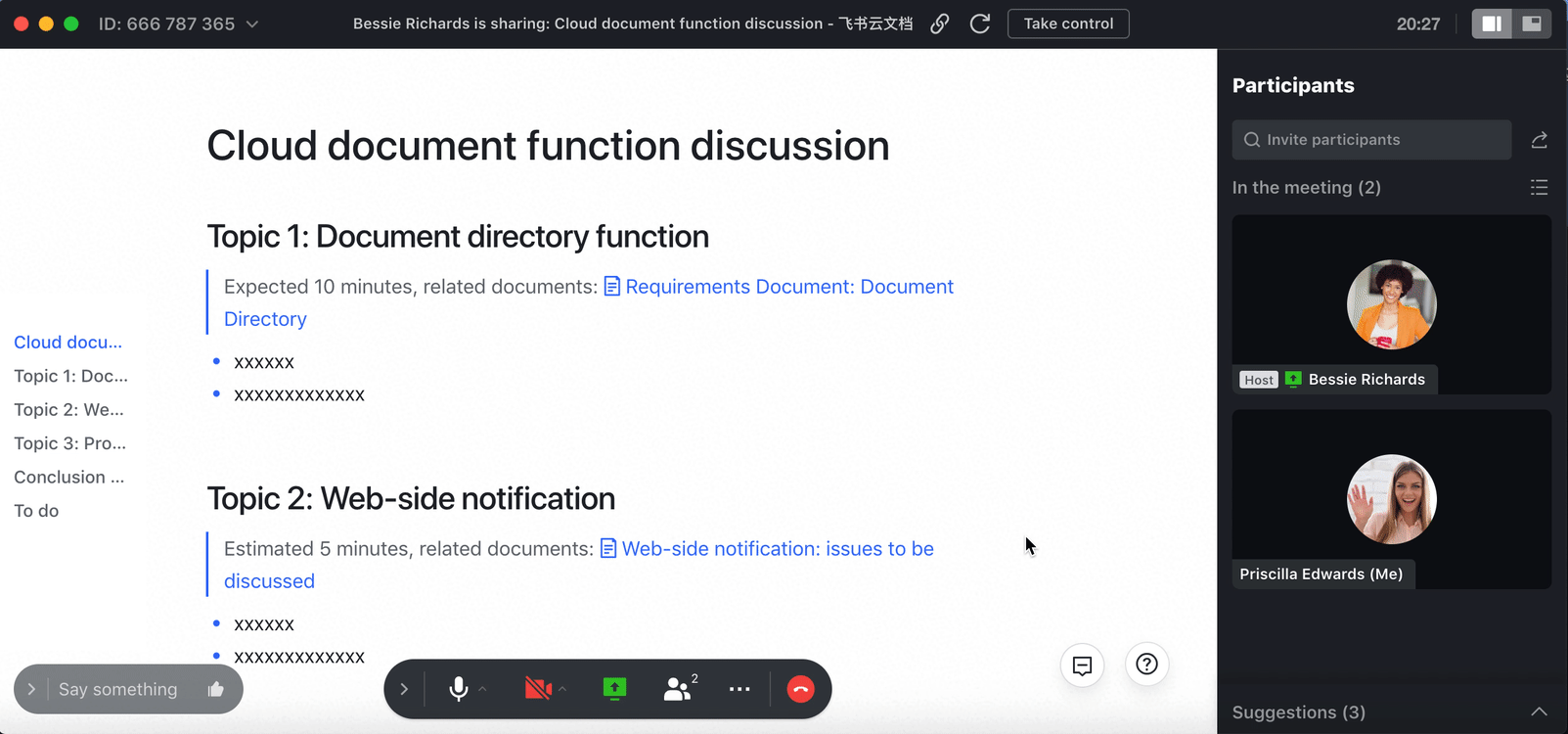 Join meetings from your calendar
Trying to schedule a meeting, but don't know when people are available? Simply go to Feishu Calendar, where you can look up schedules and find a time that works for everyone.
Invited to an event in Feishu Calendar? When it's time to start, you can join the video meeting simply by clicking the
Join video meeting
icon on the event.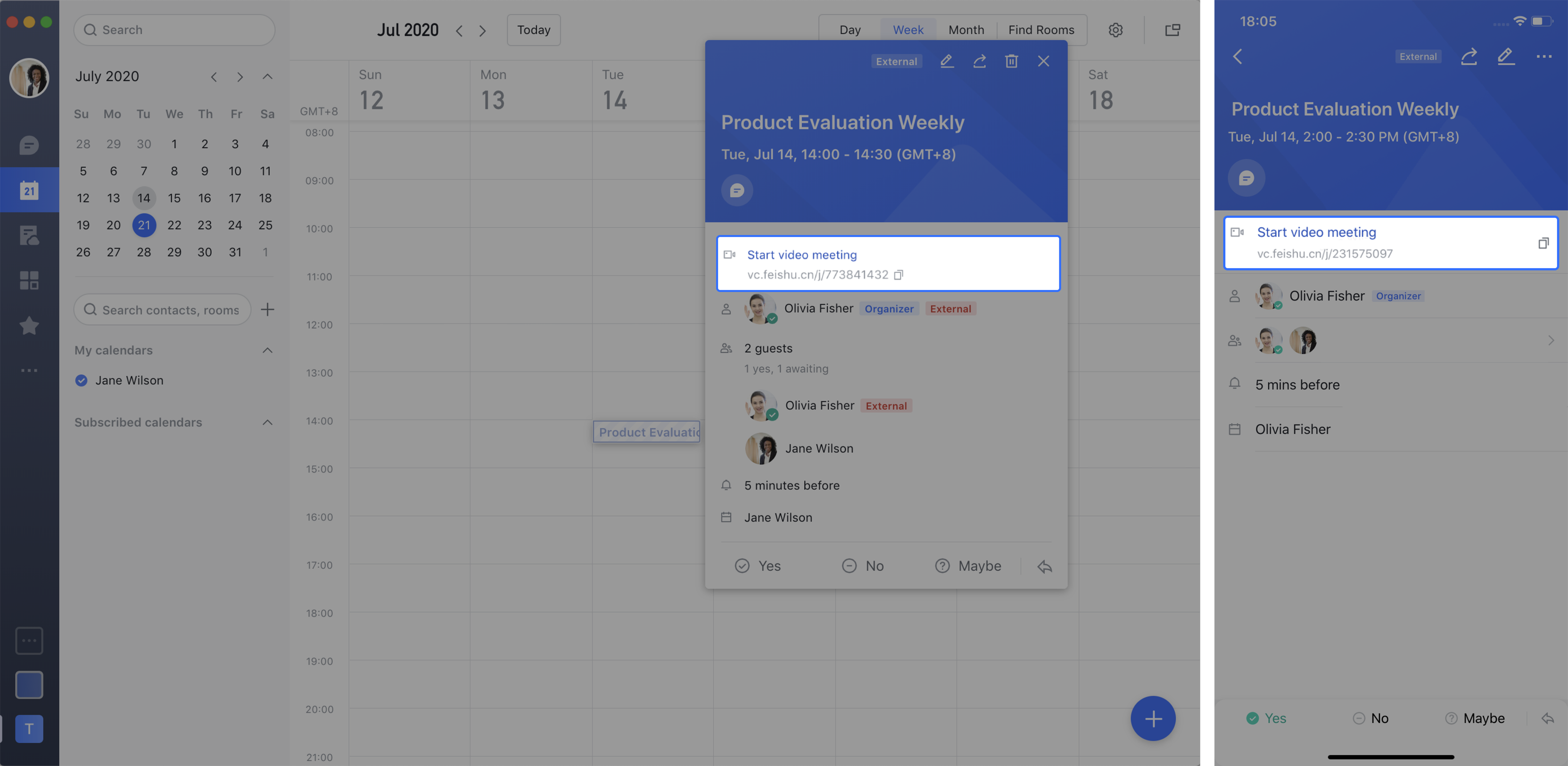 Invite people to an ongoing meeting
Someone forgot about the meeting? Need more people to join the discussion? Invite them to the meeting by directly calling them, or click on the
Share
icon next to the search box to send a meeting invitation. Late participants can quickly glance the historical subtitle records to quickly understand the former discussion.