In version 3.17, we've added co-editing docs, enhanced video meetings and more.
During a call or a meeting, the control bar automatically disappears when you're viewing shared content.
Docs sharing and co-editing in video meeting
During a video call or meeting, participants can now share and simultaneously edit Docs with different viewing modes.
Meeting creators can now share their document instead of sharing their entire screen. They can also change the permissions of the document and designate other participants to share the document during copresentations.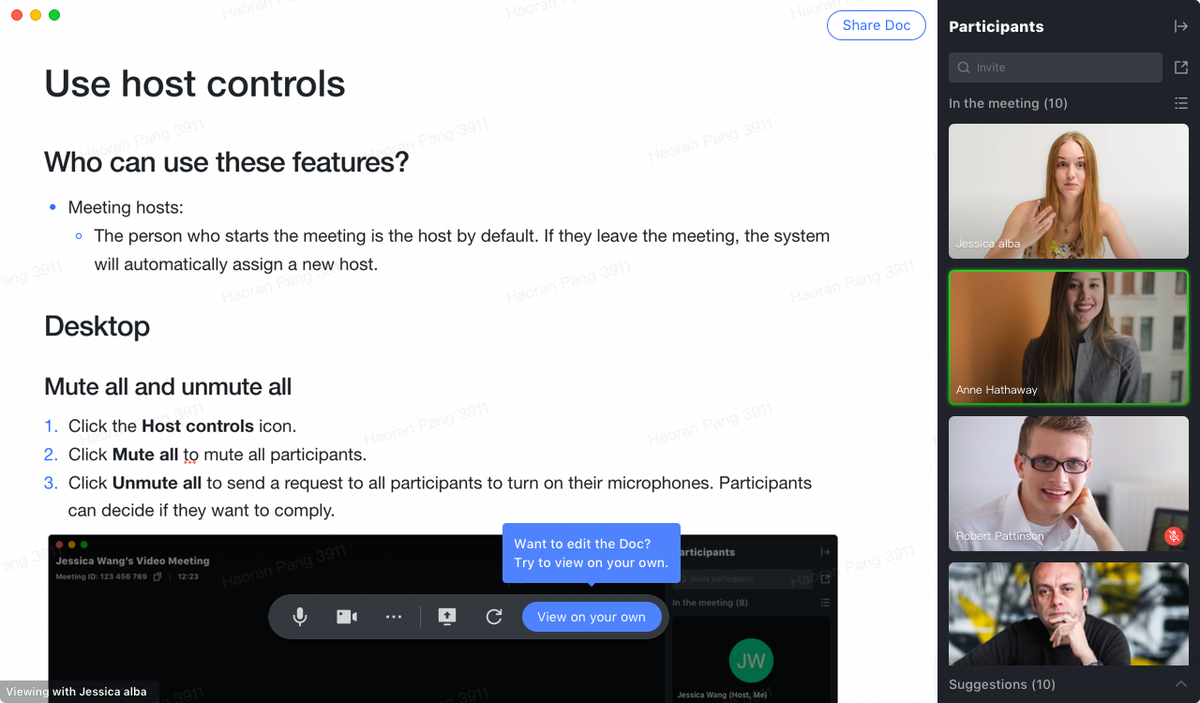 There are two new viewing modes:
Follow mode
: viewers follow the progress of the current sharing person
Free mode:
viewers can scroll through the doc at their own pace
In Free mode, participants with doc edit permissions can directly make edits on the Doc, and all edits are visible to all participants.