Onboarding is challenging. We make it easier with Docs by offering simple and seamless one-click templates, multimedia functionality and in-depth communication suite. 
🎄 One-click templates 
Customize your onboarding workflow for:
Company policies, benefits, and general information.
🌈 Create relationships that last
Docs supports the use of @mention people as well as in group chats. New hires can immediately join groups or initiate conversations with co-workers. This helps new hires quickly obtain relevant information and integrate into their teams.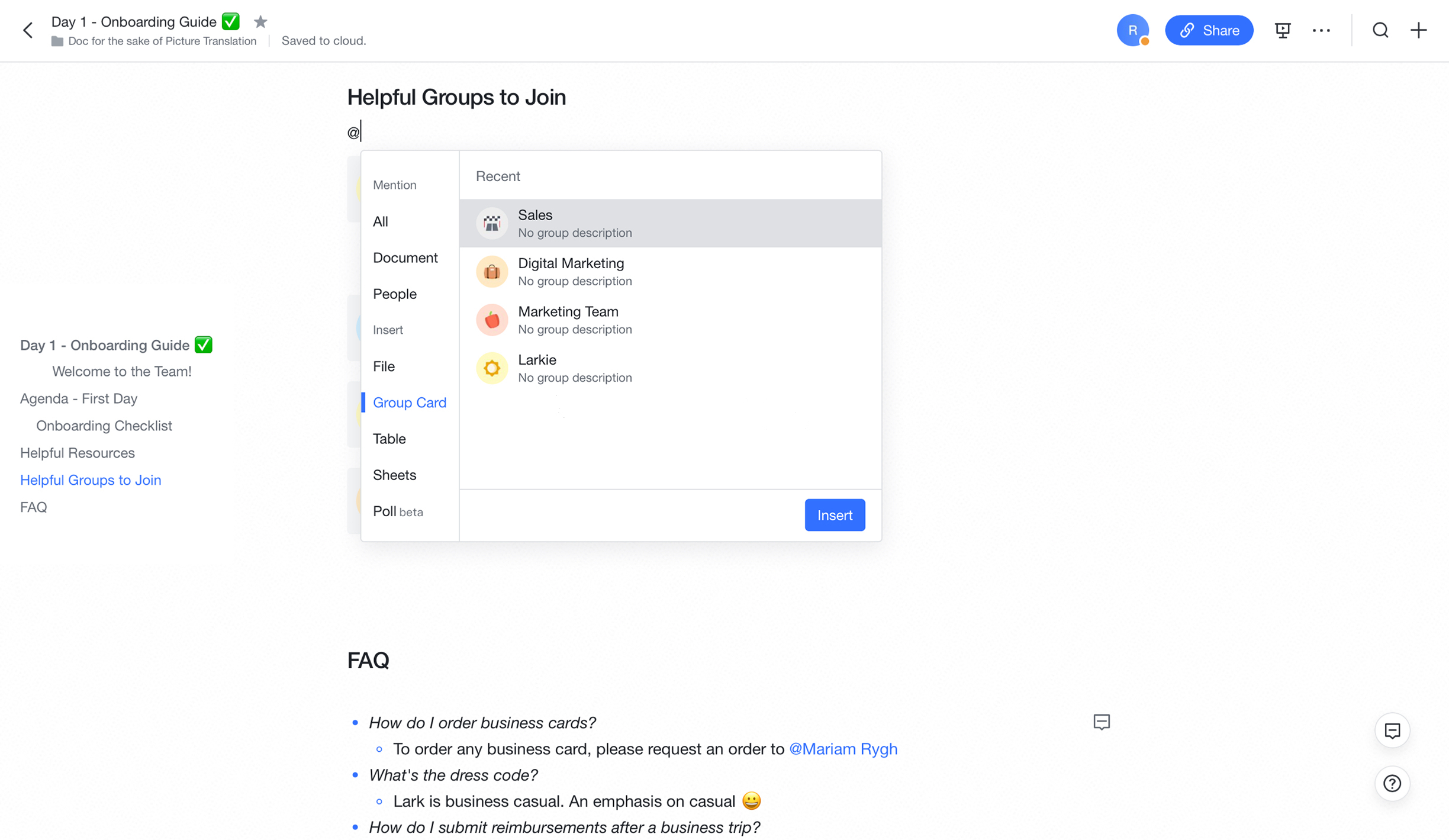 🙋‍♀️
oubt, make comments
Waste no time finding the Docs' owner. New hires can post comments or questions on specific parts of a Doc. The owner will then be notified in Feishu and can reply in a timely manner. The Q&A and comments can also be viewed by other new hires as a reference so that no repetitive questions would be asked.
Using Docs to create the onboarding guide helps new hires better integrate into their teams. Create your onboarding Docs now!