Q: How to add users to a department?
A: You can add users to a department in the following 2 ways:
Method 1:
An administrator can log in to
Feishu Admin
and add users manually in
Contacts
-
User and Department
. If the number of employees is small, you can click
+Add User
one by one
.
If there are a large number of employees, you can click
Import/Update
to add them in batches.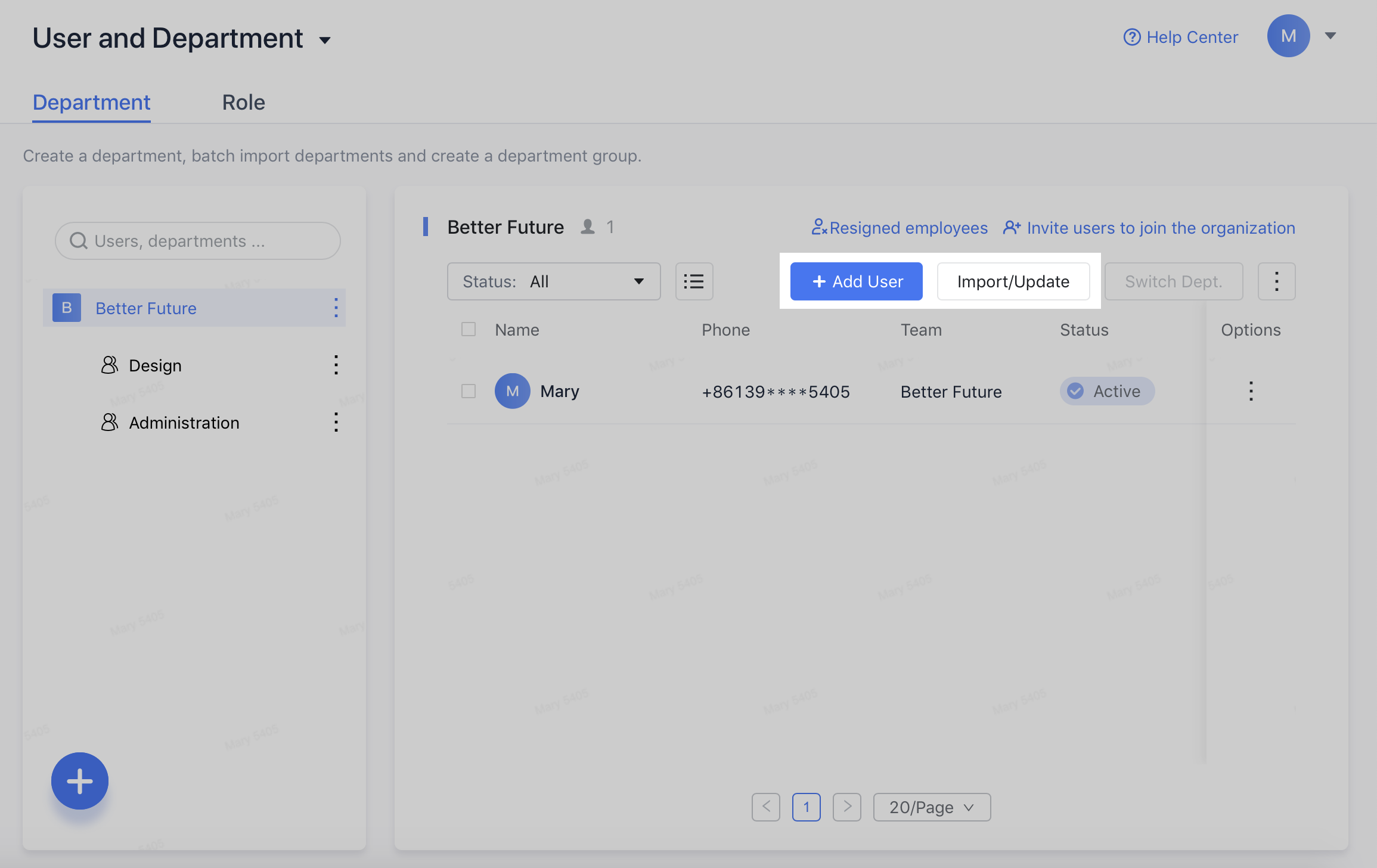 Method 2:
An employee can join a team by clicking a URL or entering a code shared in an invitation sent by an administrator. Administrators can click
Invite users to join the organization
to share a
Team Code, Invite Link
or
Invite QR Code
with the employee. The employee can click the link or scan the invitation code to request to join a department, then the administrator will receive the request. He or she can click
Approve
to allow the employee to join the department.
Q: How to configure a department administrator?
A: Log in to
Feishu Admin
, click
Settings
-
Administrator Permissions
, select
Administrator
Tab, and click
+Add Administrator
.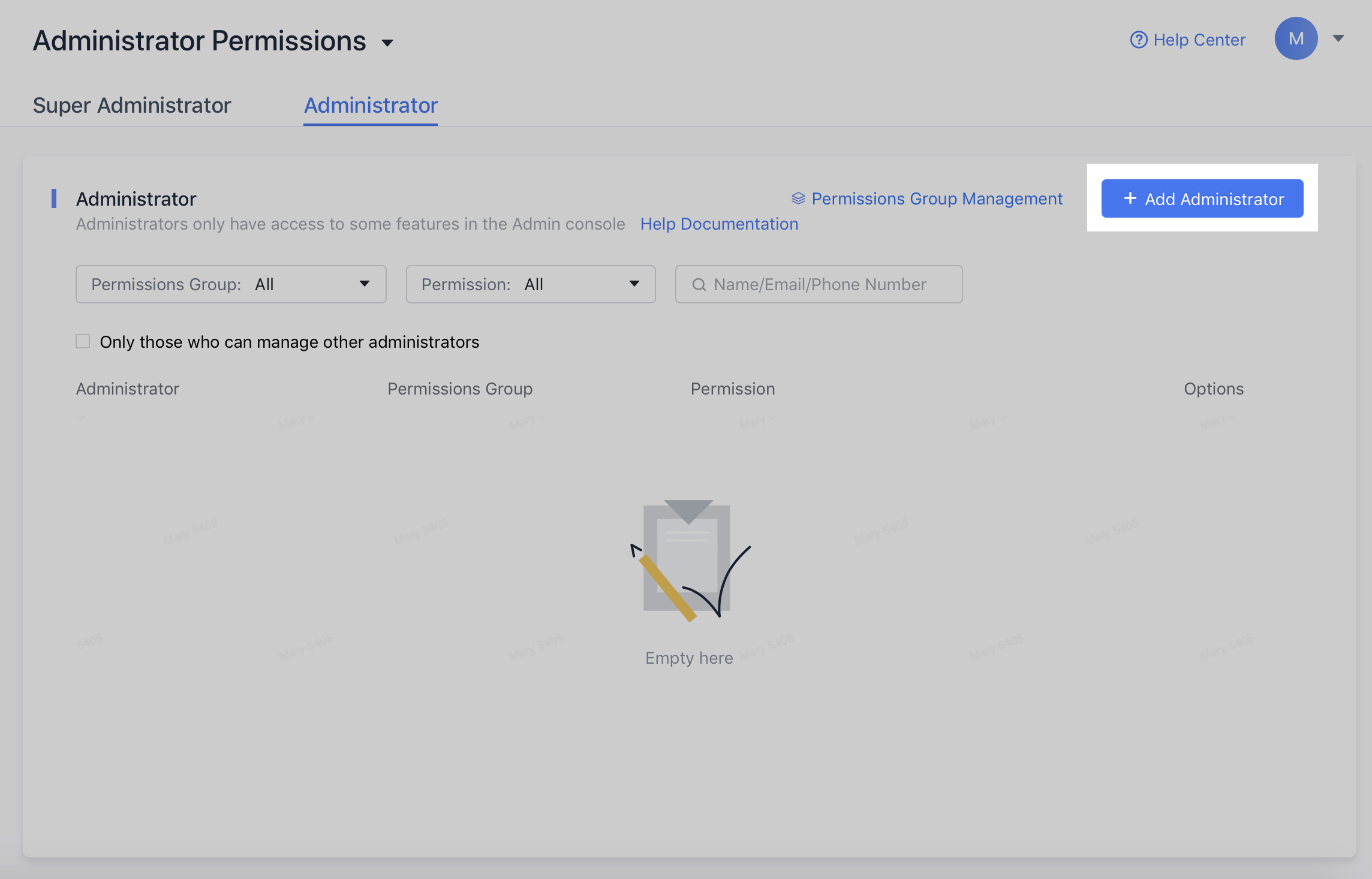 At the page of
Add Administrator
, enter the administrator you wish to add, select
User and Department
in
Permission
, and then click the
Pencil
button behind
Departments
in
Admin Scope
to open the page of
Edit Management Scope
. Select
Designated Department
to add administrators for designated department.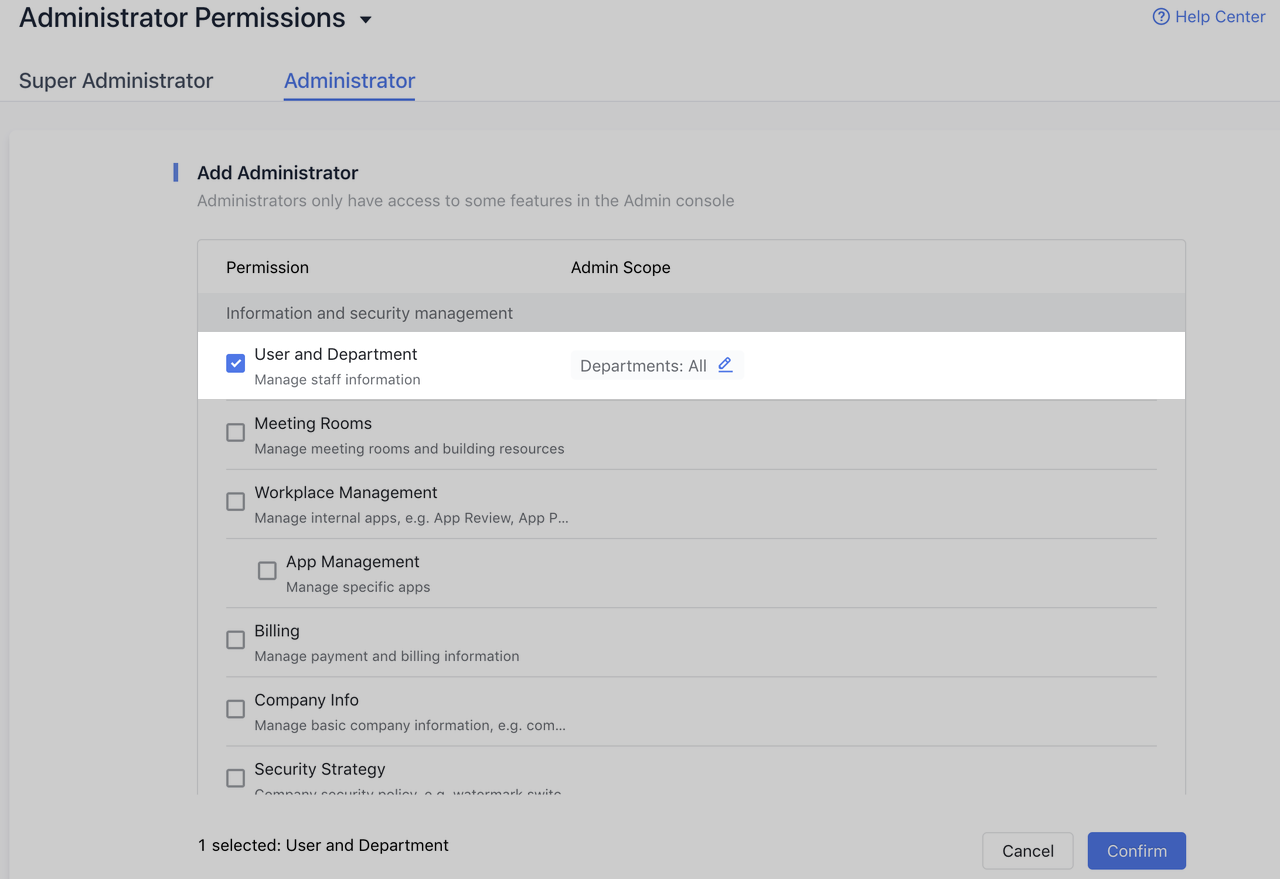 👏 If you have any questions, click your profile picture on Feishu app and select
Contact Support
to contact customer service.
💕 Feishu is here to help you enjoy each working day.