Q: How can I modify my name?
Individual users
can modify their names directly.
For
team users
, the administrator must configure the settings to allow team members to modify their own names in Feishu Admin before users can modify their names.
Individual user or team user procedure
Mobile
Click on your
profile photo
and then on the
pencil
icon besides your name. Click on
Name
and choose to modify your name.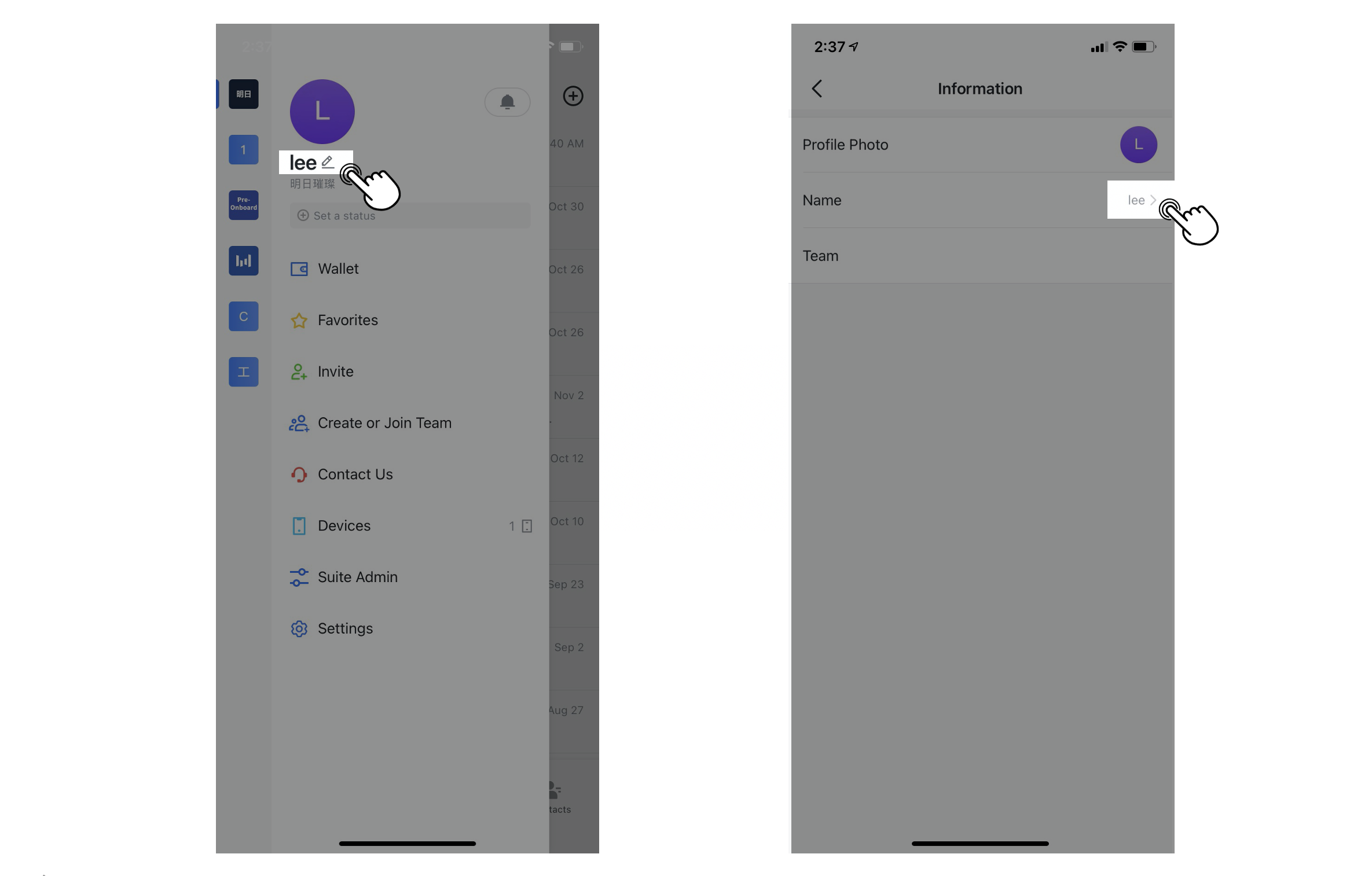 Desktop
Click on your
profile photo
and move the cursor to the name section. Then click the
Modify
button besides your name to modify it.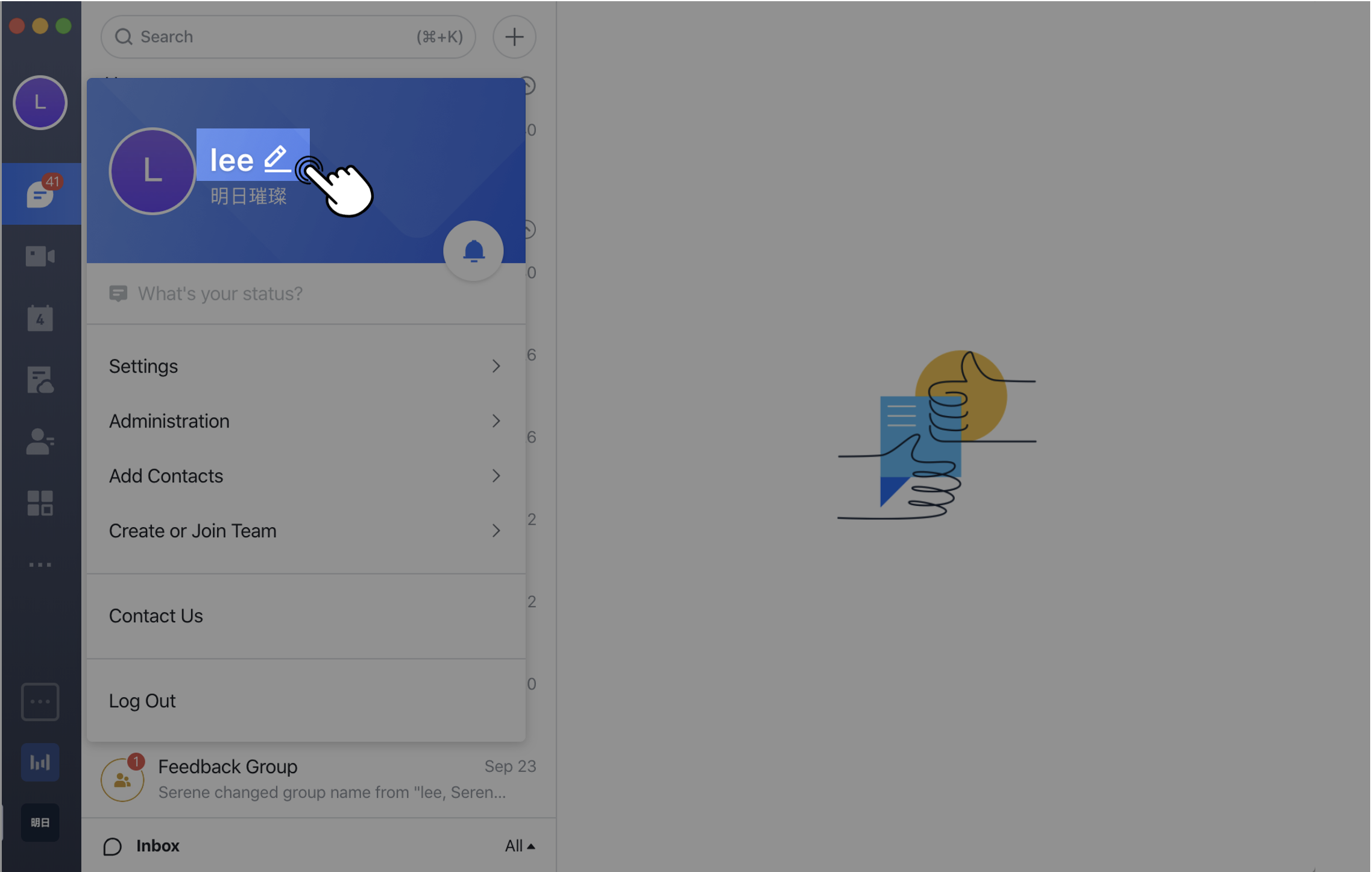 Go to
Feishu Admin
and click
Organization
-
Member Profile
. Select
Other Settings
and click
Edit
in the upper-right corner to turn on
Allow members to edit their names on Feishu app
.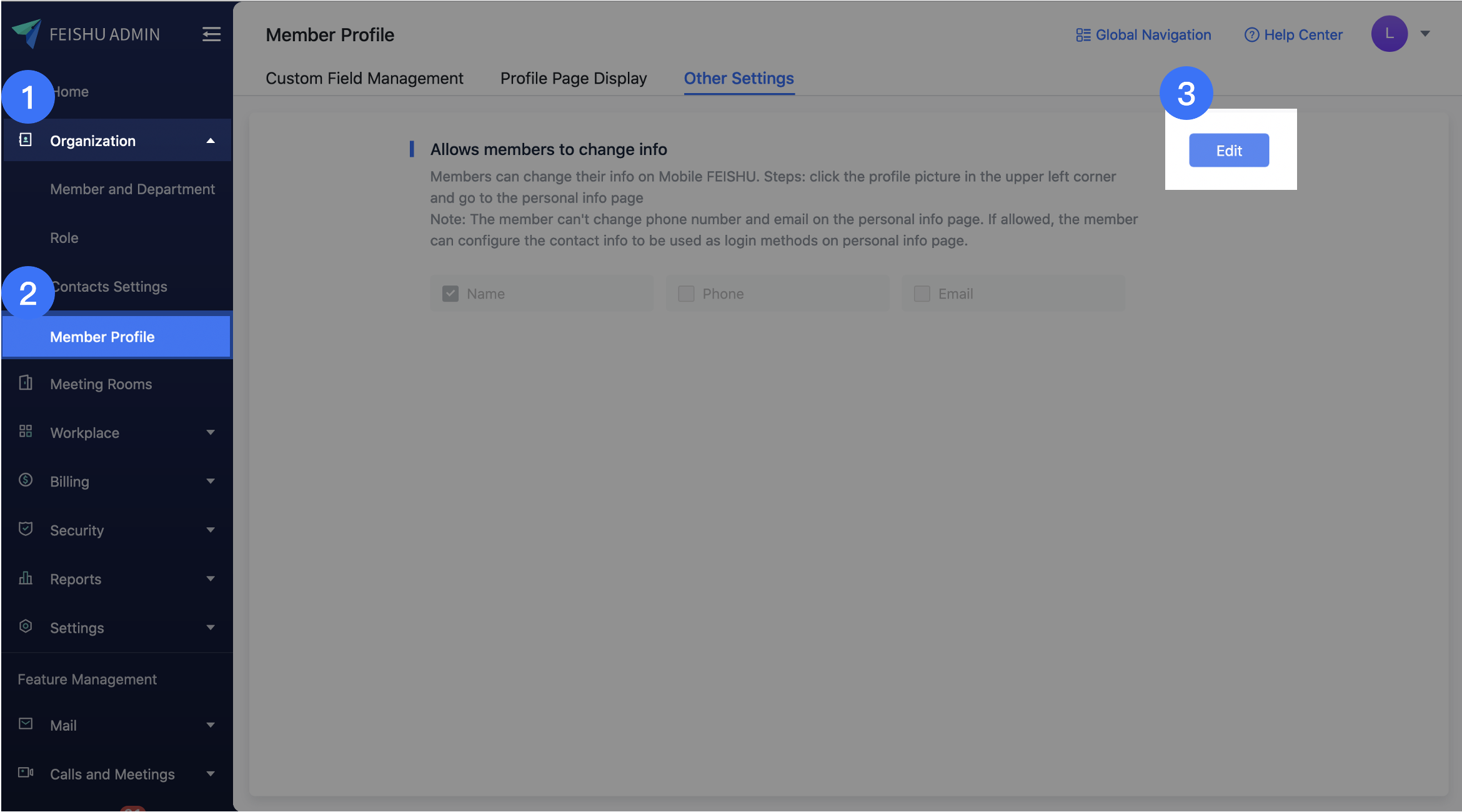 Q: How can I modify my contact info, email address or other info?
Individuals aren't allowed to modify their own email address or contact info such as names. Only
super administrators
and
administrators
with the permission to manage company employee info can make such modifications. Team memberscan contact the administrator to modify their info.
Click here to see how an administrator modifies user info
.
👏 Congratulations! Now you know how to modify names, email addresses, contact information, login credentials and other info.
💕 If you have any questions, click on your
profile photo
-
Contact Us
-
Contact Support
to get in touch with our customer service agents.