Scenario: Difficulty focusing due to disturbances; poor time management
Functions: , Do Not Disturb mode, cbox
At work, external interruptions and poor individual time management can make it hard to concentrate. You may feel you are unproductive, not due to lack of time but rather because of difficulty concentrating.
If this is your case, find out how Focus Mode functions in Feishu can prevent you from getting distracted while improving your productivity.
Flag important messages and Docs
Keep high priority information close at hand
Never lose important information again. Favorite key messages to easily find them all on the Bookmarks page and go back to their exact location within the original conversation. To view all, click the ... icon on the right of the message toolbar and select Favorite.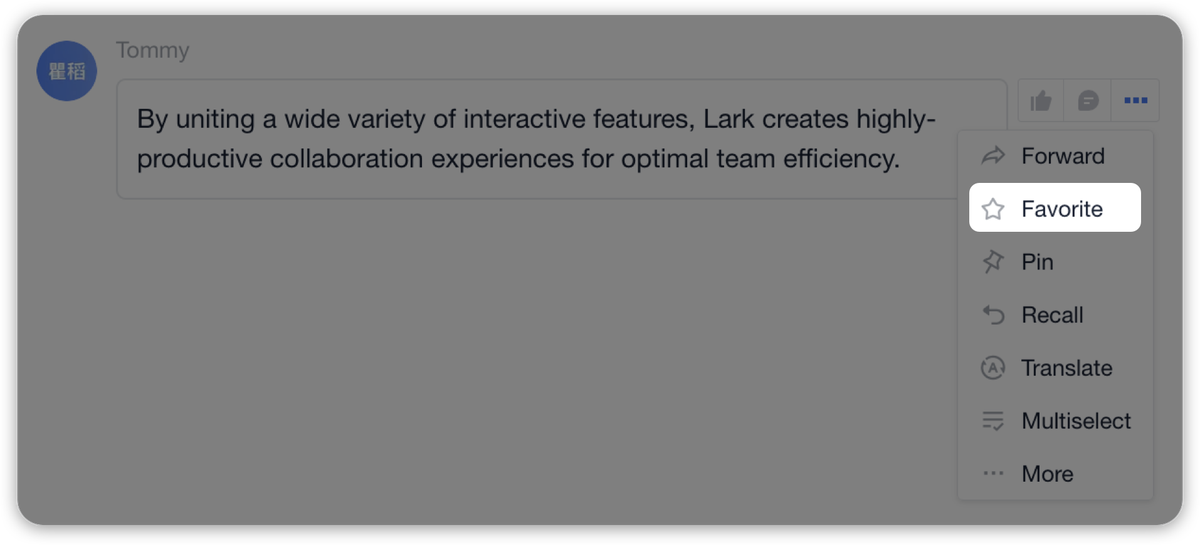 In conversations, the Pin function can also be used to mark important messages. It is different from the Favorite function because favorites can only be seen by you whereas pinned messages can be seen by all participants in the conversation. This helps everyone focus on the most important content.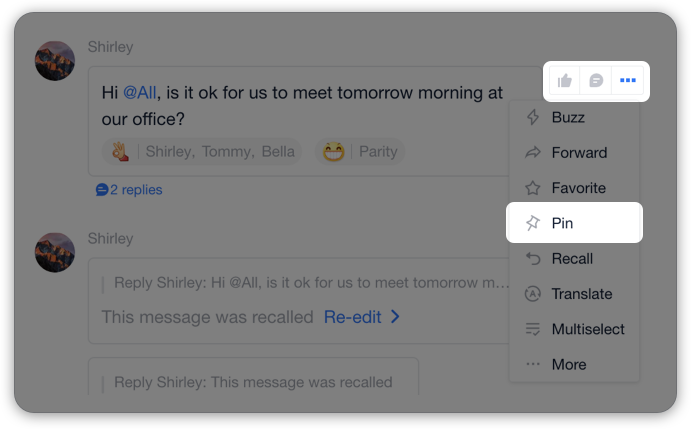 In Docs, the priority of documents can be indicated by their order. By adding documents to Quick Access, you can increase the visibility of important documents. Each time you enter your Feishu Docs homepage, you will immediately see these documents.
In addition to the Quick Access section on the homepage, Docs also provides Favorite function similar to the Favorite function in Messenger. 
Use Docs and Calendar clocks to increase concentration
Set schedules directly in working documents
If you ever had a fast-approaching deadline and simply could not concentrate, the Pomodoro Technique will help you. There is a simple rule: Set a 25-minute alarm clock and make sure you maintain your focus on your work during this period. After 25 minutes, take a 5-minute break.
In Feishu, you can use the Pomodoro Technique in documents and calendars. 
You can set 25-minutes schedules in your calendar or insert a to-do list in an online document, use the @ function to tag the people responsible for each task, and set a 25-minute deadline. After 25 minutes, a bot will send reminders that time is up.
In addition, you can control reminders to avoid interruptions, actively blocking all notifications while letting people know you are busy. To shield yourself from any notification, enable Do Not Disturb mode for a set period of time during which you will only receive buzzes and video or voice calls. 
After enabling Do Not Disturb mode, your profile picture will show a mute sign. This tells people not to interrupt you except with very important information. It is also a great way to stop people from contacting you at night.
In addition to Do Not Disturb mode, you can use a Chat Box to receive unimportant chat messages. The aim of the Chat Box function is "smart noise reduction", stoping new group chat messages from appearing in your feed. You can enable Chat Box by right-clicking on a group chat.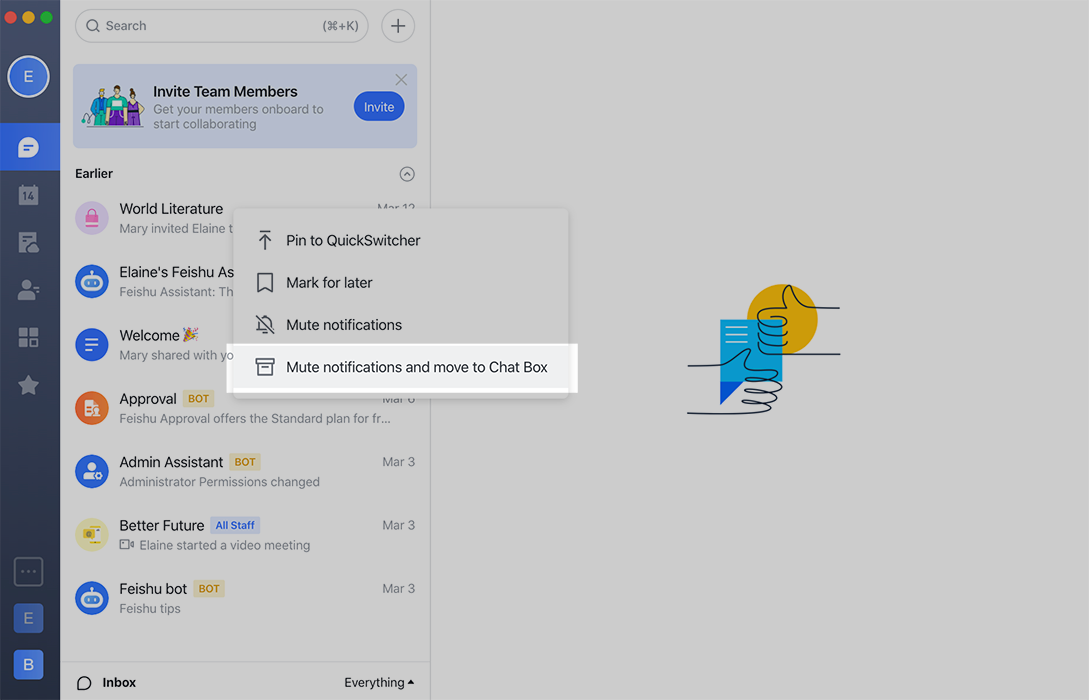 👏 These techniques will allow you to set aside high productivity time to do your most difficult tasks.
💗 Feishu is here to bring efficiency to your office.