Communication is more than just exchanging words. Workplace communication is about reaching a consensus and facilitating project progress.
Today's workplace communication has transformed from "Email era" to "IM era".  In the workplace, many collages send fragmented messages as if they are having random chats. Due to a lack of context and logical structure, the fragmented information can decrease team efficiency.
This article will introduce you to some Feishu tips and help you develop good communication habits to interact efficiently in the workplace. 
💬 Reply to specified messages with clear context
No more garbling or blind guessing
In large group chats, different group members might discuss different issues at the same time. Hover over the specific message that you want to reply and click Reply. In this way, different topics will appear in a thread and the topic participants won't be distracted.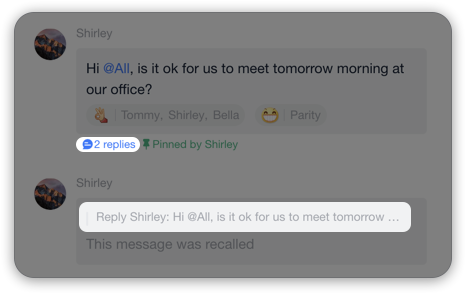 Content can be threaded to make it easier for users to understand and summarize. This also makes it easier for new viewers to grasp the context of the situation. 
📝 Send rich text messages or reports
Just like workplace emails, official documents, announcements etc.
It makes a huge difference to send 1 rich text message instead of 10 short messages to convey the same information. For example:
Ordinary messages: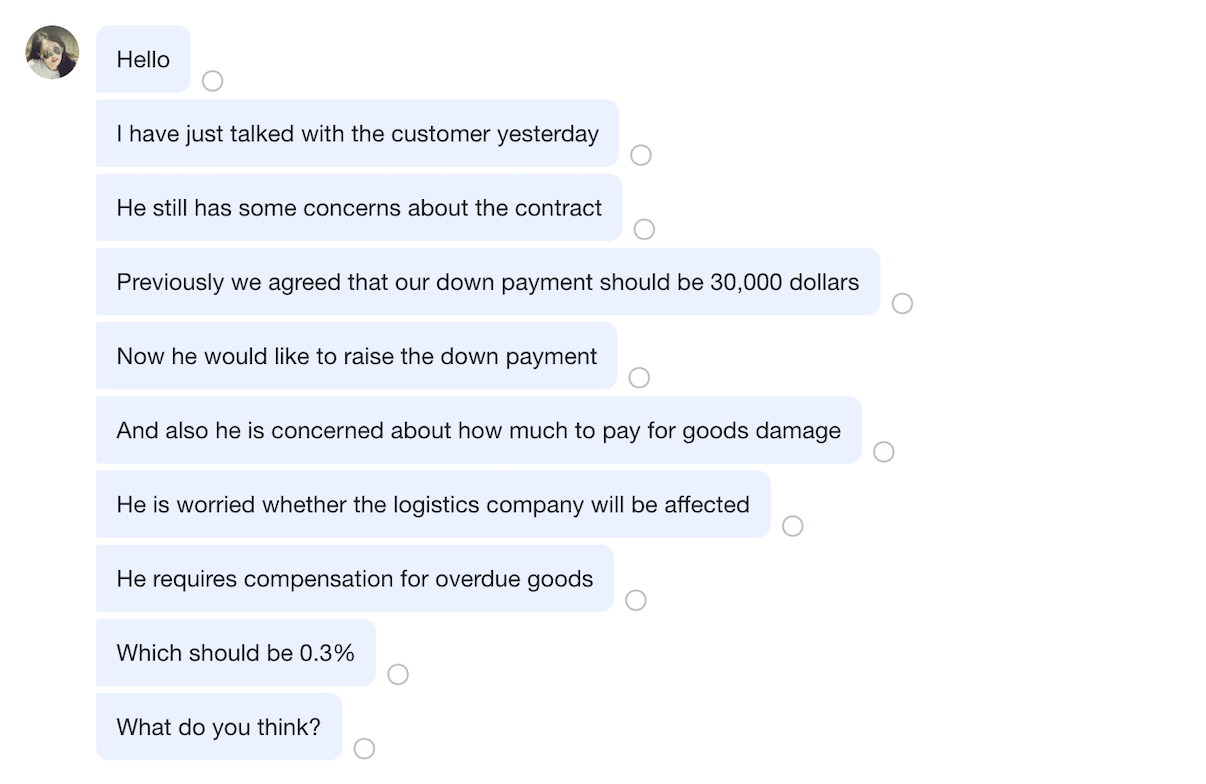 Rich text messages:

Whenever you write reports, pass on information, raise questions or ask for help, you need to sort through the information before you send the message. This way, you can ensure that your message is logical, understandable and well-founded, which also helps the receiver save time.
Here is a message template to send collaboration request:
Our aim is...
My opinion is..., because...
Therefore, our current issue is...
We need collaboration or help regards to...
Such messages can be best expressed with rich text. The title can briefly describe your intent to send the message, and the body part contains the main information. Additionally, you can attach any images if needed.
🗒 Send a rich text message as notes
Conclusion matters
Meeting notes can sum up the meeting process. Whether or not you reach any consensus, it is important to conclude and send notes after communication. This not only shows how professional you are, but also helps every collaborator to keep up with the progress.
The notes should include: topic, conclusion, divergences and follow-up tasks.
Meeting notes in the form of rich text messages can be clearly structured. You can put meeting time and topic in the title, @mention relevant people to keep up with the progress, and attach images to support the text. Other members in the group chat can readily forward, save or pin the message.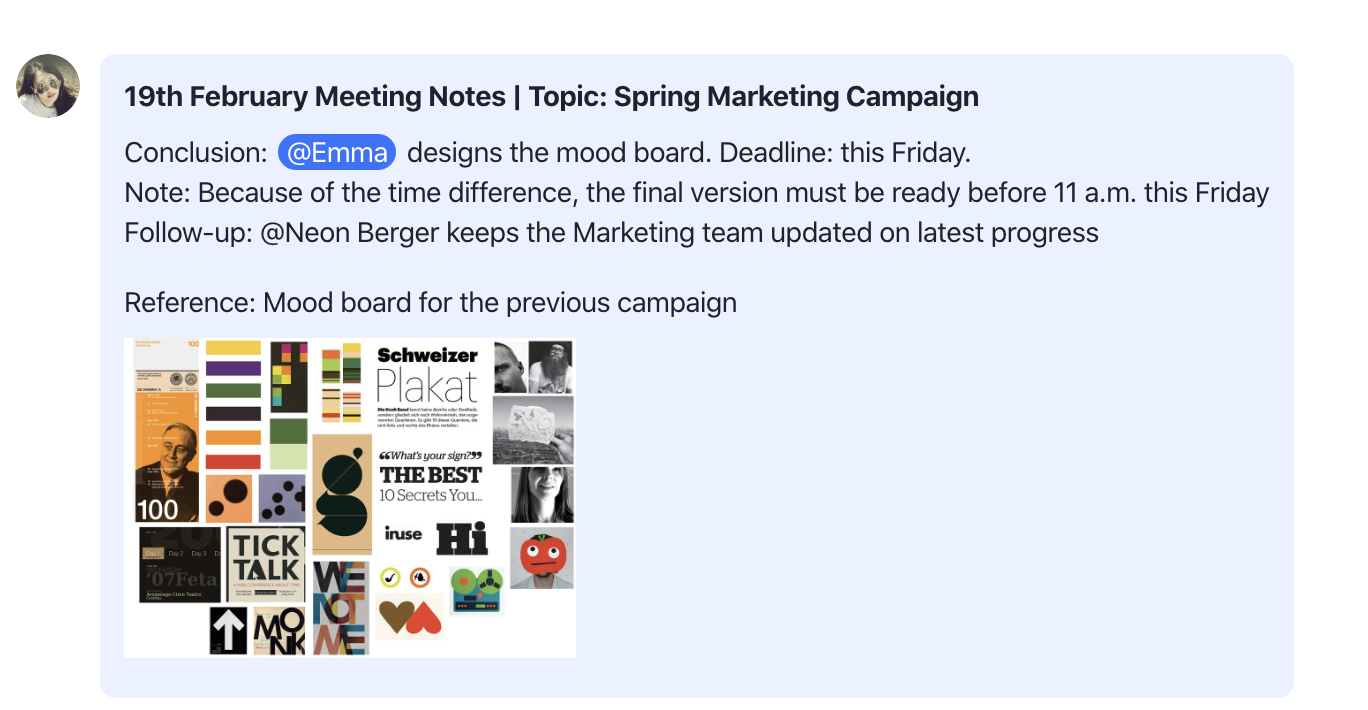 ✨ Don't communicate for the sake of mere communication, but for more efficient decision-making.