Find out how the Reports features in your company's Feishu Admin can help you gain insights from multiple perspectives on your team and their use of Feishu.
Reports help administrators have a clear picture of the company's data details. Administrators can view member activity, feature usage, and other key data metrics during a specific period of time, viewing and exporting data by department.
Administrators can go to
Reports
-
Data Overview
to learn data details of the company, including employees, messages, Docs, calendars, calls and meetings. You can select a time slot to view data changes in this period.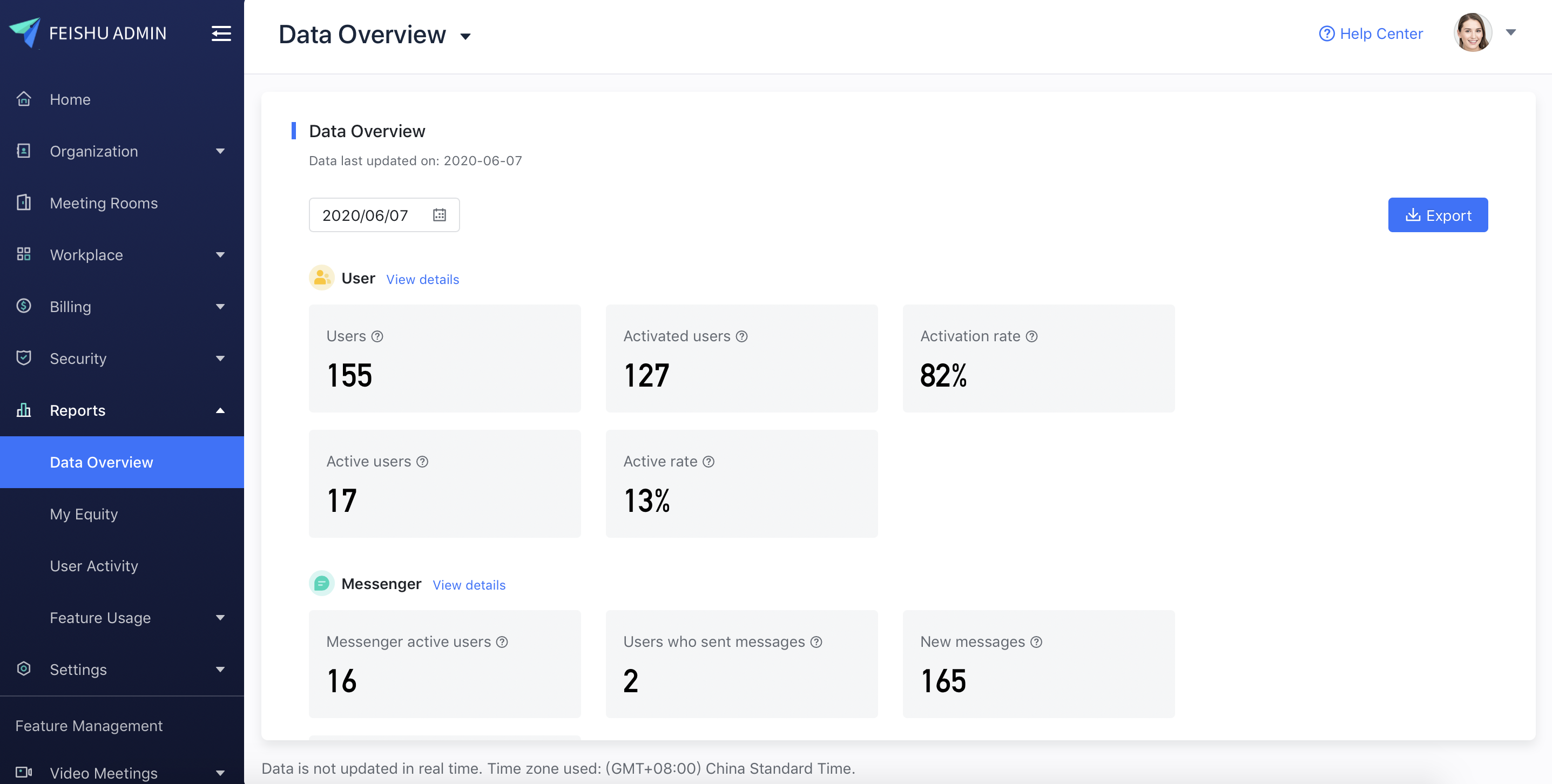 ​Click
Export
on the right side, select a time slot and statistical dimensions, and click
Confirm
. Daily data details including account statuses and feature usage of all team members within the selected period will be exported to an Excel file.
Click
Reports
-
My Equity
, and you can view storage space limit and usage of messages/Buzz.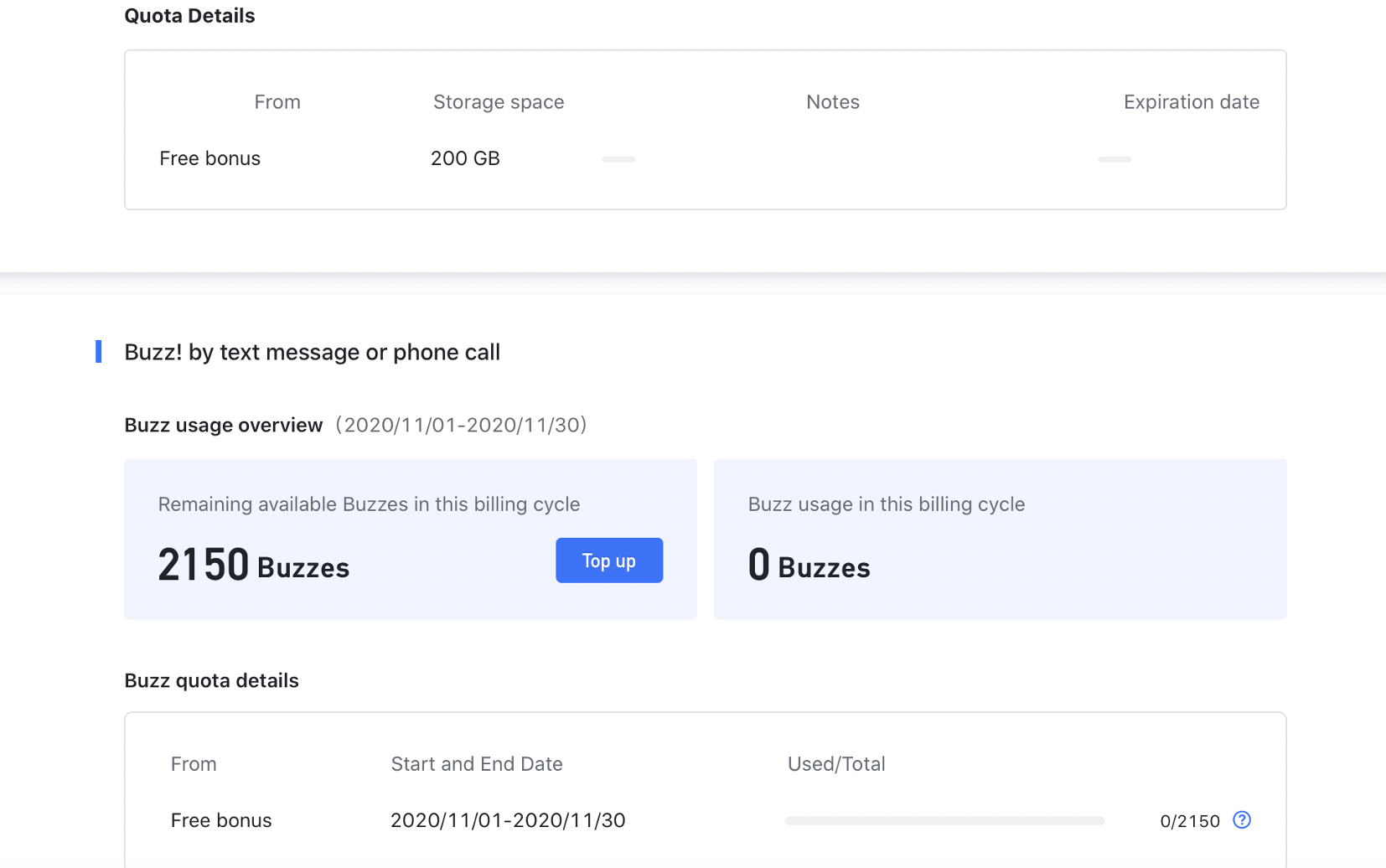 3.

​

View employee activity
You can go to
Reports
-
Member Activity Data
to view details of members' Feishu usage and activation status within a specific period of time, as well as the number of new members, the number of new offboarded employees, and other relevant details.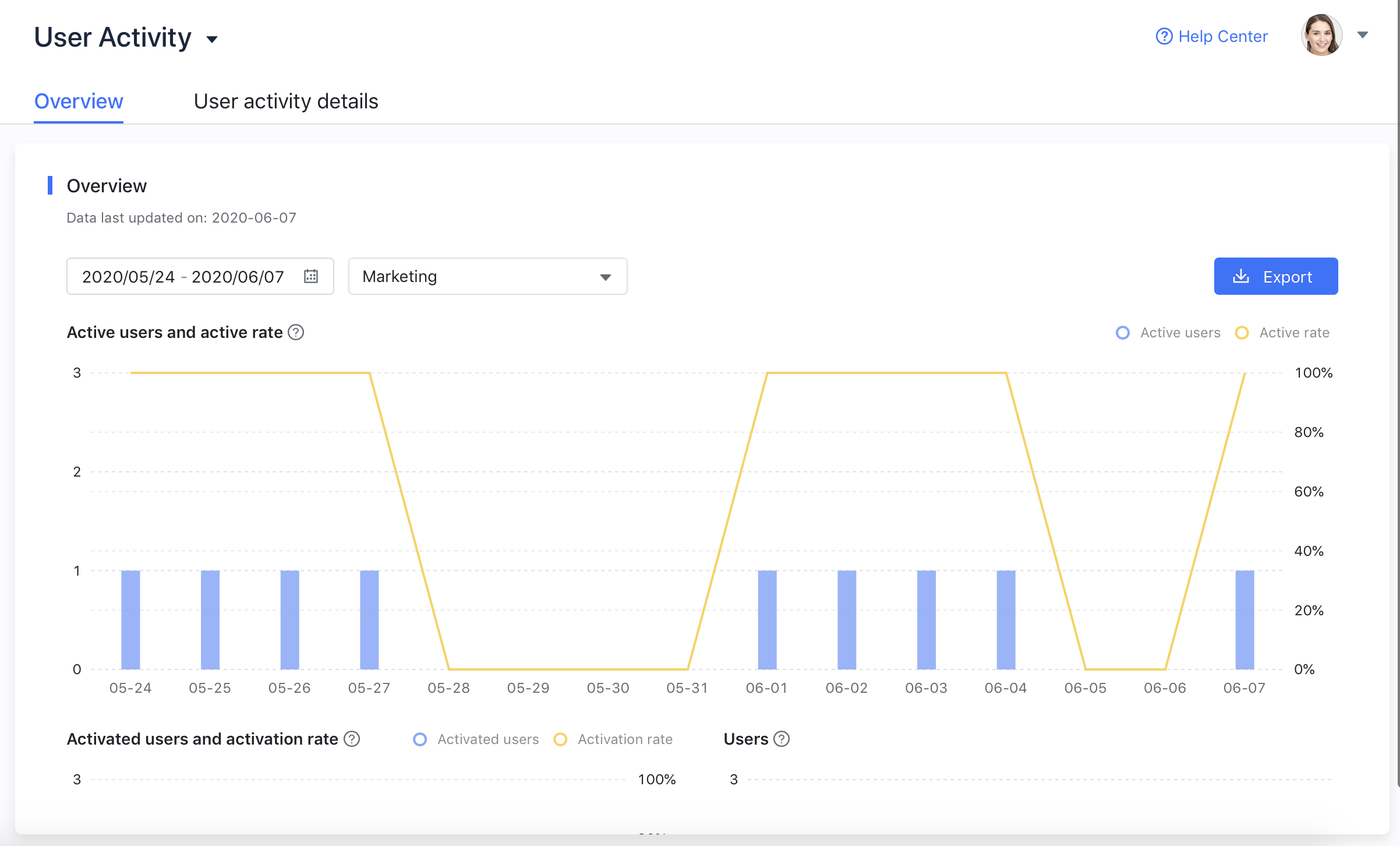 ​Administrators can go to
Member Activity Details
and select a date and department, or search for a specific member by name, email address or mobile number to view the daily activity details within the specific dates. You can also click
Export
to export data.
Note: You can only view employee activity details within the last one month, and export a maximum of 1 million data entries at a time.
You can go to
Reports
-
Feature Usage
to view the active users, users and other usage data of messages, Docs or calendars. You can click a feature and select a date and department to view the usage data of a specific feature.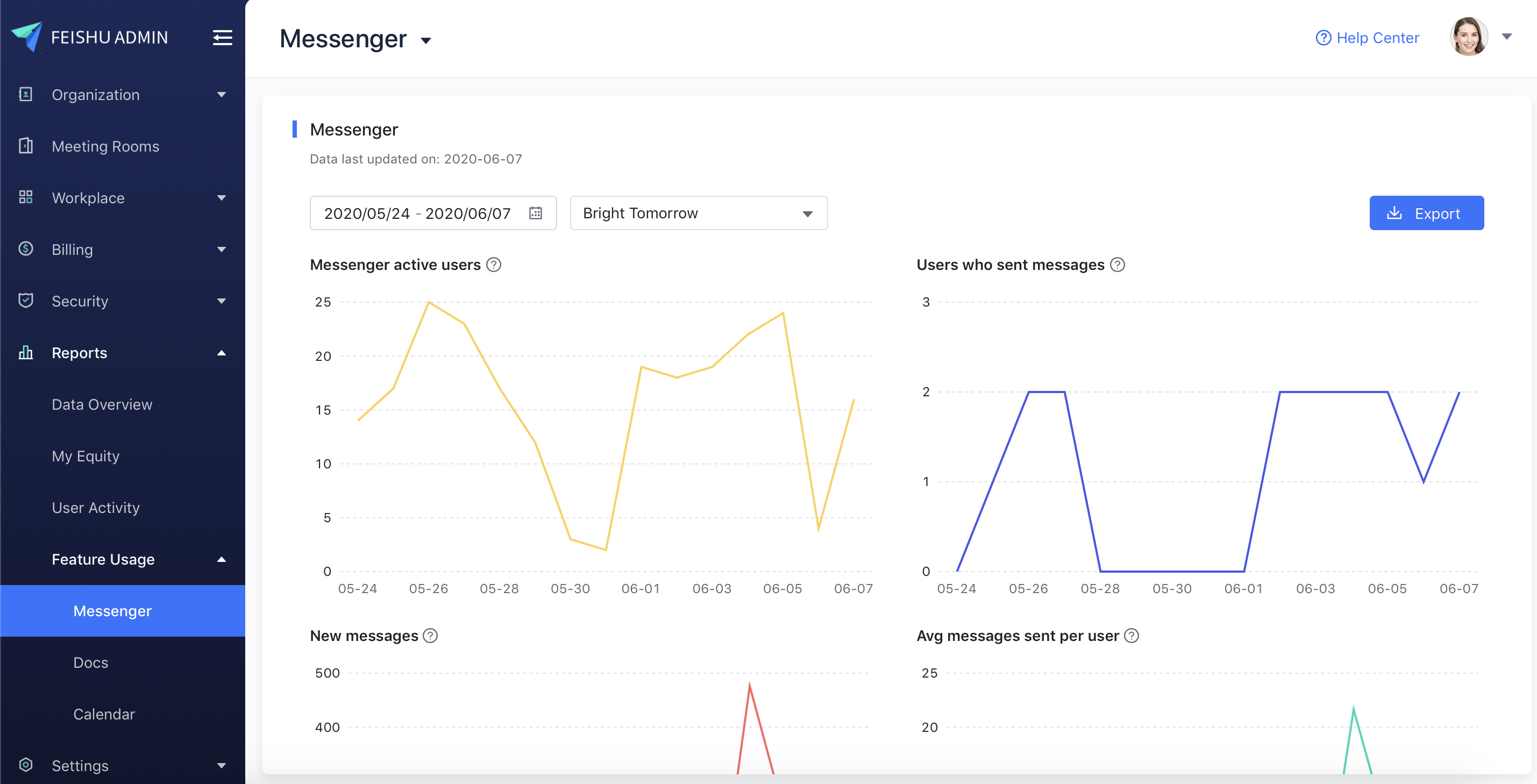 👏 Congratulations! Now you know how to use Reports. Give it a try now!
💗 To learn more about how to use Feishu Admin,
click here.
Feishu puts efficiency at your fingertips!