Q: After adding employees, why are their accounts unactivated?
A: After an admin adds employee information in Admin, but employees have not yet used Feishu to log in to their accounts, the status of these accounts will be unactivated.
Q: How do you activate an employee account?
A: Admins can go to
Admin
and click
-
and Department
. On this page, you can remind employees to activate their accounts. You can also click
Export
to view a list of employees who have not activated their accounts yet. In addition, you can click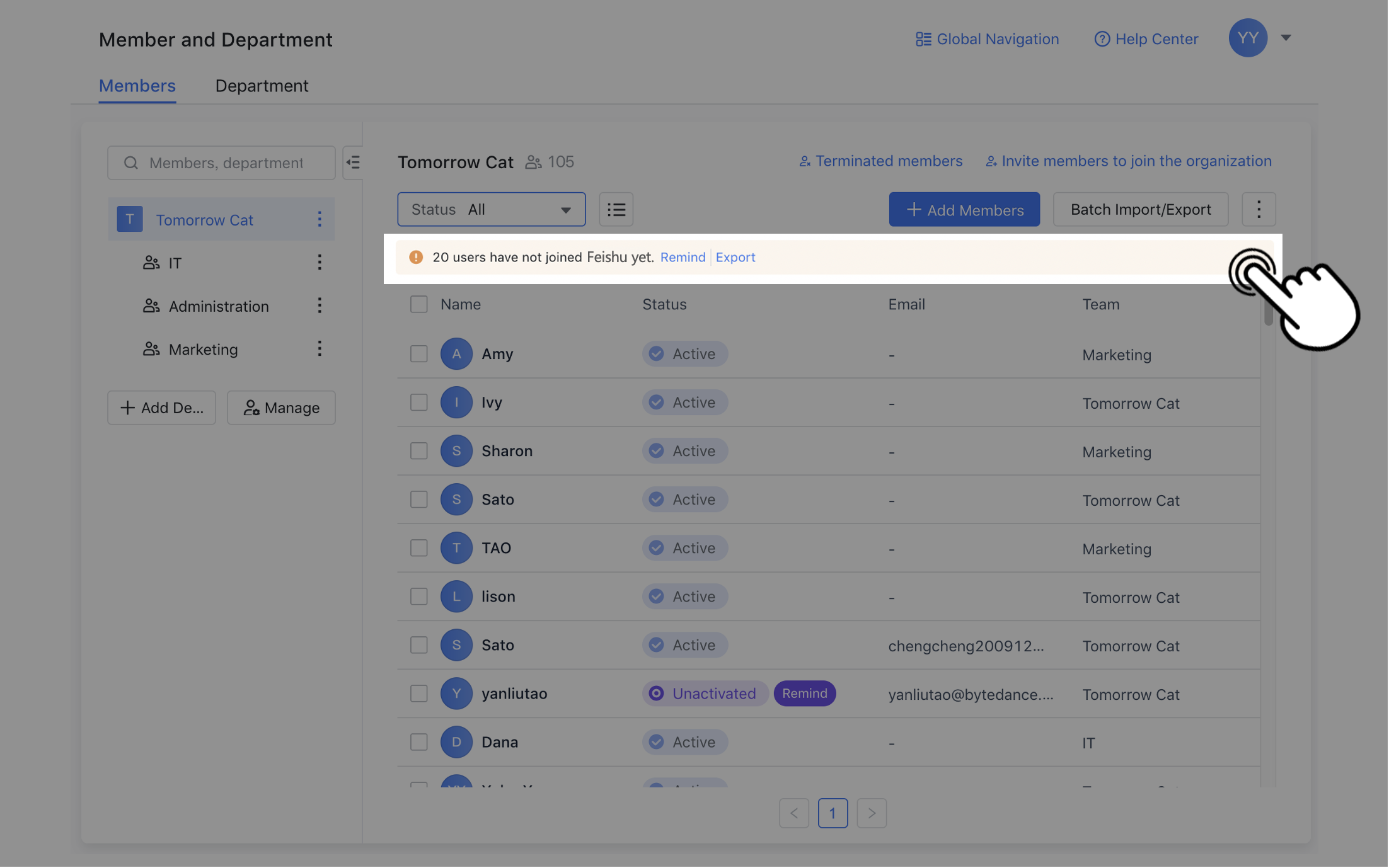 👏 If you have any questions, click your profile photo at the top of the Desktop app and select Contact Support to contact customer service.
💕 Feishu is here to help you make each working day a great day.