This article will show you how to communicate and collaborate with external users.
Applicable scenario: Communicate and collaborate with external users
Functions: IM, Docs, Calendar, Feishu Flow
Apart from internal work, many teams require frequent interaction and cooperation with people outside the team. The following best practices can help you communicate and collaborate with external users more smoothly and reduce the switching between different platforms or tools.
Add external contacts
| Smooth communication between internal and external
If you require communication with people outside your team, you can share an invitation link or QR code to add external contacts. Then, you can communicate with external users when they accept your invitation. If you need to communicate with more people, you can create an external group chat and add relevant external users and team members in the chat.
Note: External contacts must download and sign up Feishu.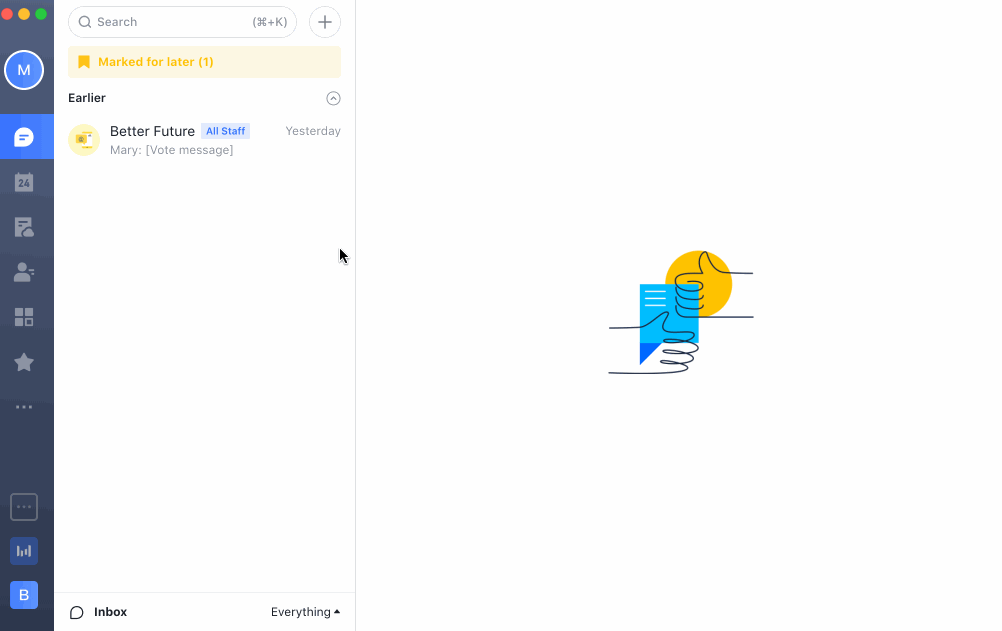 Grant external permissions
| Easy sharing and collaboration 
If you need to share a document with people outside your team, you don't have to save two versions separately. You can grant view permissions of documents and share a link with external users for directly accessing. In addition to the view permissions, you can also grant edit permissions to external users for co-editing documents.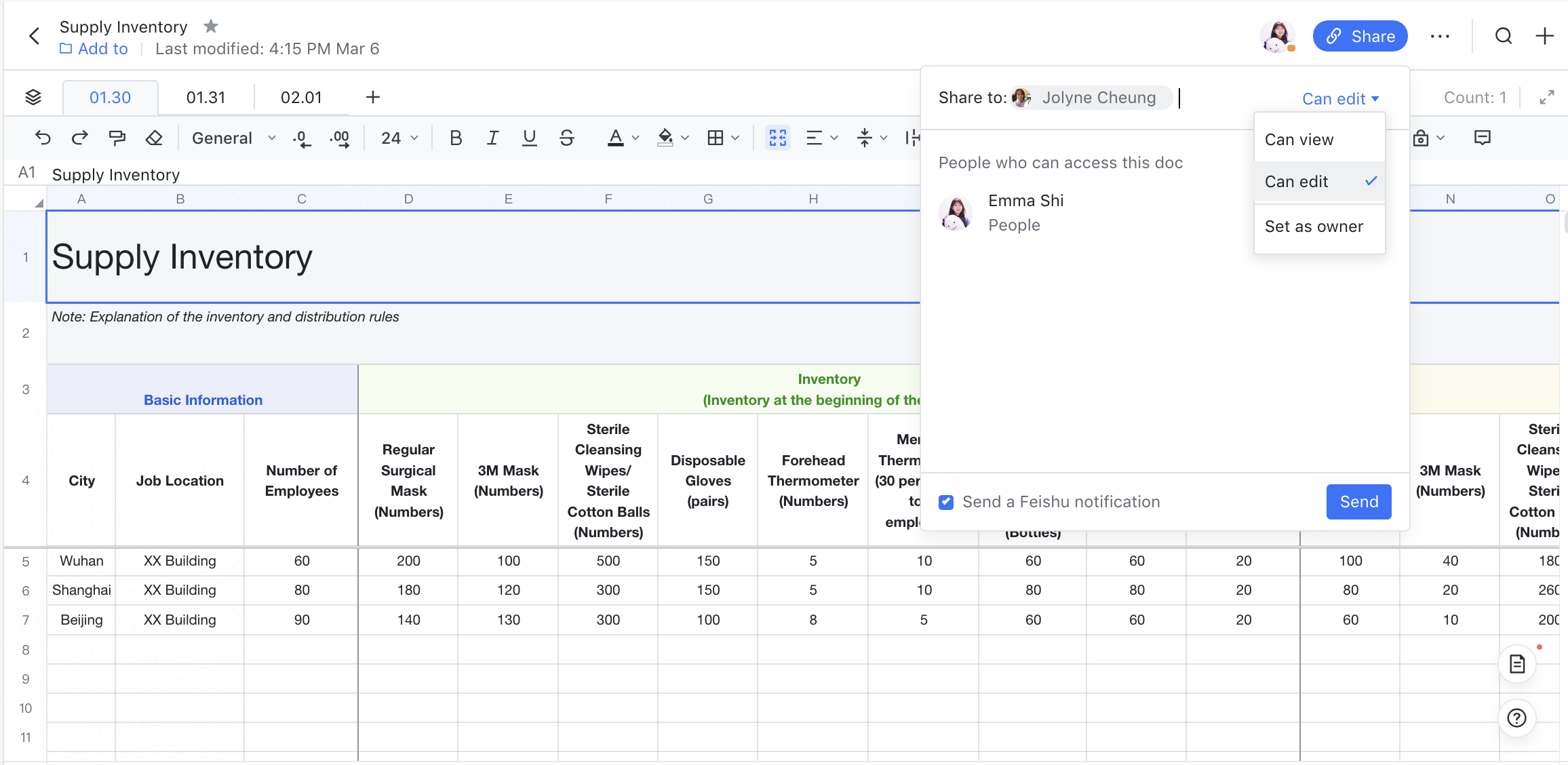 Sync external calendars
| Integrate various calendars
If you use more than one calendar tool, you can integrate all calendars to avoid frequently switching or missing schedules. You can directly import the Google calendar into Feishu Calendar, or sync Feishu Calendar to system calendars on your computer or your mobile phone through CalDAV Settings.
💡For more details, you can refer to How to sync Feishu Calendar to local?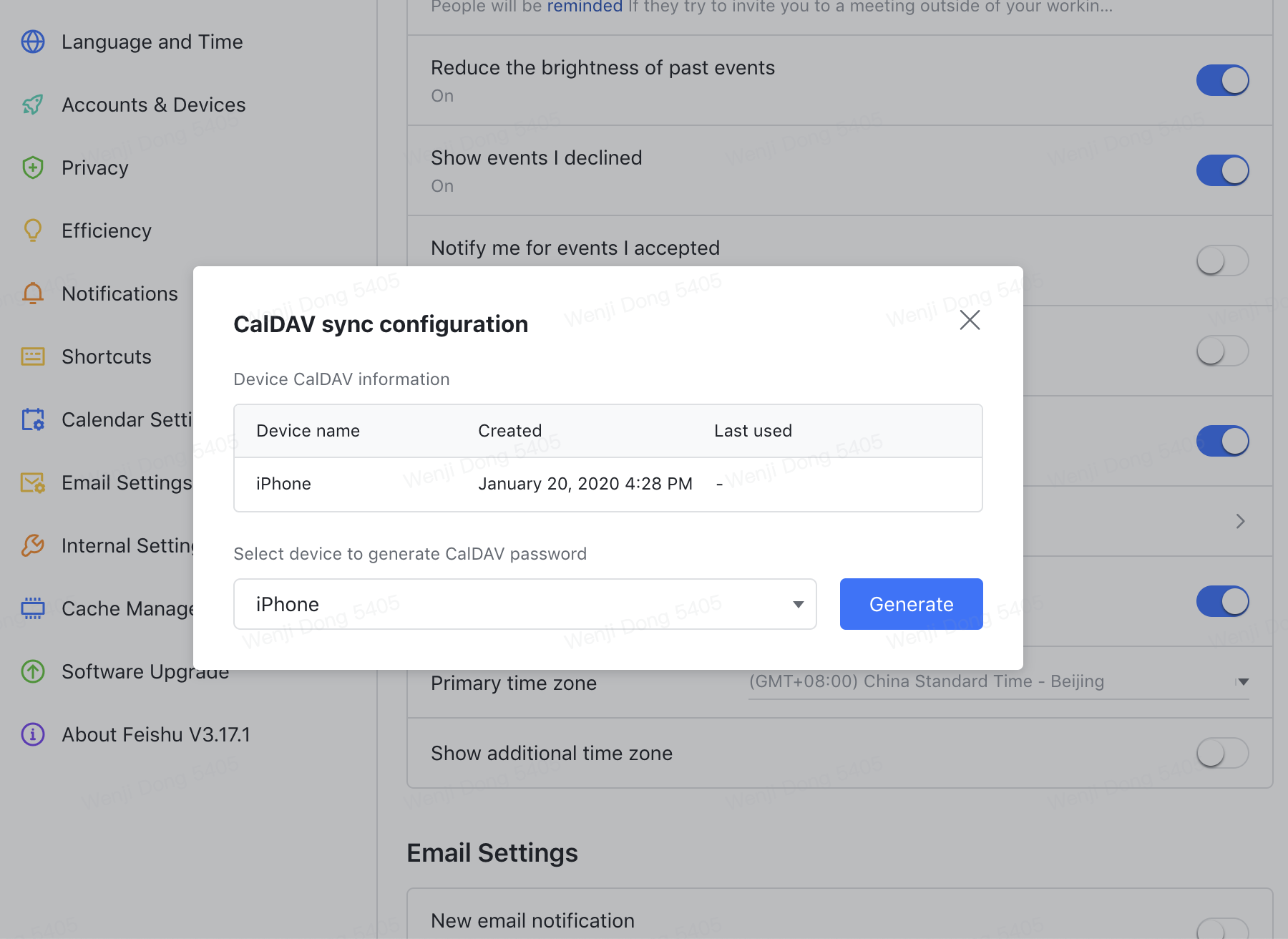 Sync external mailboxes
| Never miss important information
If you use multiple email addresses, Feishu can help you directly push external mails to Message avoid switching mailboxes and missing important information.
You can use Feishu Flow to set a workflow. For example: create a workflow that notifies you of your new Outlook emails. Feishu Flow can automatically push the content of Outlook emails to you in time according to your settings. You can directly click and view the messages in Feishu.
👏 With Feishu, you can share documents with external users, sync schedules and emails, and greatly improve the efficiency of collaboration.
💗 Feishu is here to bring efficiency to your office.