Working remotely can lead teammates to deviate from the overall direction of projects. In the absence of face-to-face collaboration, companies have a hard time maintaining clear goals. In order to address this issue, Feishu has launched the OKR system tool, allowing tens of thousands of employees in hundreds of offices around the world to effectively and cohesively collaborate and achieve results.
OKR is the abreviation for
Objectives
and
Key Results
. It's a very effective method companies use to manage progress towards their goals. OKR originated at Intel and was further developed by Google.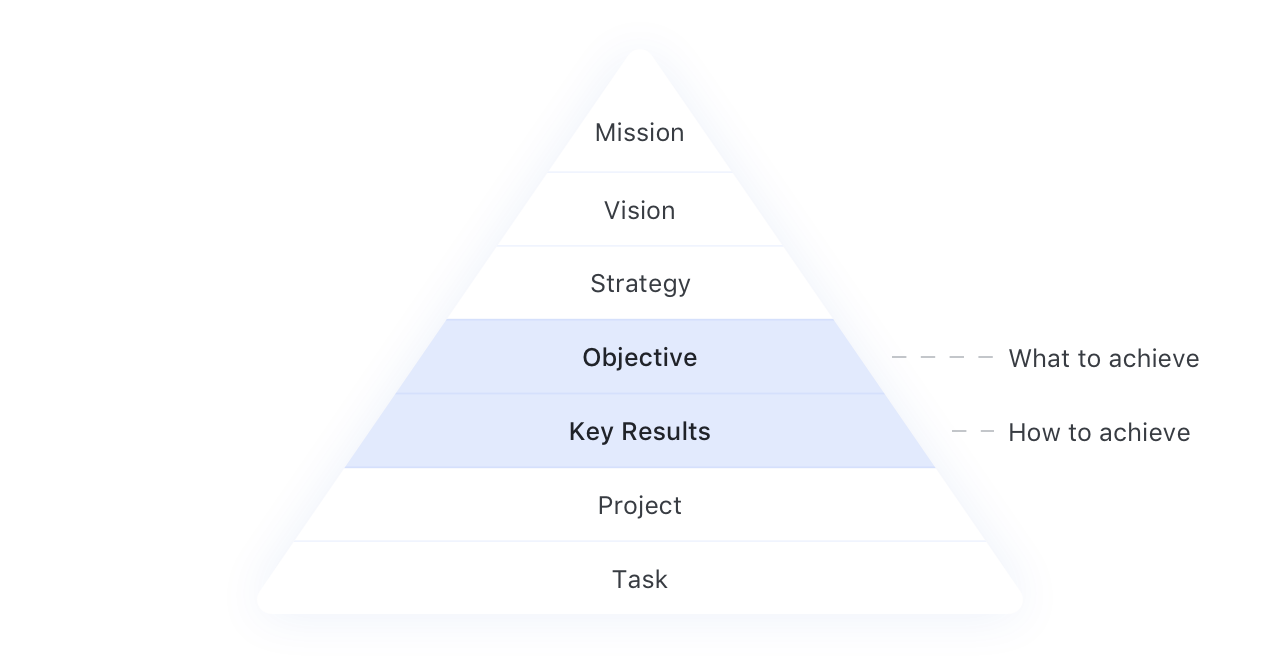 Objectives
or goals are the organization's long-term mission and vision. It poses the question, "What do I and my team want to do?"
Key Results
or outcomes address the question, "How do I know if I have accomplished my goal?" Only once the corresponding KRs are completed, teams attain their O.
The process of setting and aligning goals encourages strategic thinking about the business. It also helps employees better understand the company's vision, finding ways to achieve their own purpose.
2.

​

Teams | Implement goal management using OKR
The Feishu OKR tool supports objective alignment, progress tracking, peer comments, Kanban data and permissions management, providing users with a full visual process management system. This makes it convenient for teams to focus on goals, monitor progress and organize projects.
Collaboration and independence
OKR encourages employees to set goals from the bottom up and communicate with their supervisors for improvement. This enhances employees' understanding of their own value, cultivates ownership, increases self-motivation and strengthens teamwork.
Discuss and brainstorm together
The formulation of team OKR requires full participation and discussion. This way, teams gain feedback from diverse viewpoints and reduce decision-making errors. They can also reduce ambiguity and promote consistency of the entire team's goals.
Team members can view each other's objectives, key results, progress updates and share contextual information. That can greatly reduce information errors and communication costs, facilitating effective alignment. Employees can also support each other and adjust for any deviations in plan.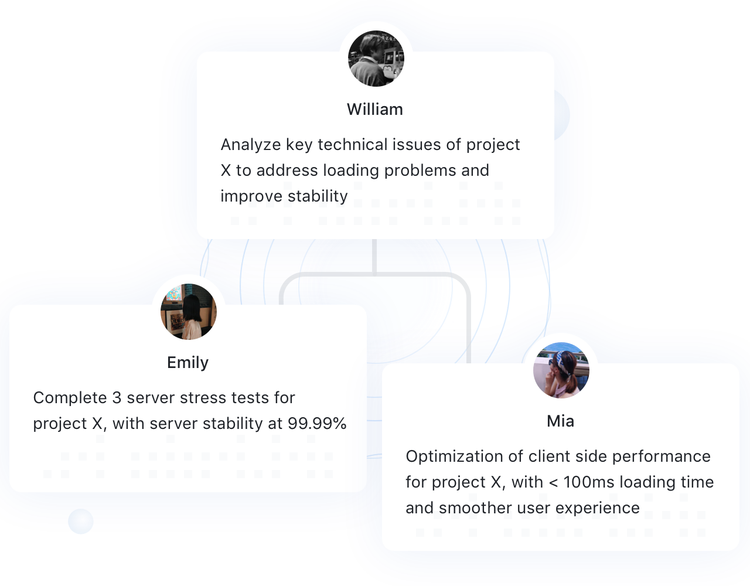 3.

​

Individuals | Self-motivation using OKR
Define your personal value
Define your work value and set personal goals when working from home. OKR stresses accountability, organizational consistency and the ability to track your managers' and colleagues' priorities.
Ask yourself: Are my priorities consistent with those of the organization? How does my work contribute to achieving the organization's goals? How can I help my colleagues? Remember, a goal is not only a task you're compelled to undertake, but also a reflection of your own value.
Set challenges to "level up" at home
Work atmosphere and friendly competition with colleagues in the office can motivate employees to work harder. Setting ambitious goals can be just as motivating when working from home. OKR encourages you to set challenging goals that unleash your potential and keep you moving forward.
Keep track of your progress and stay focused
Working from home means limited in-person collaboration, so it's vital to stay up to date, constantly checking your and your team's progress. OKR helps you adjust to changing external environments, ensuring your team is working towards the same goal. That way, everyone can stay focused.
Accelerate self-motivation with collaboration tools
Improve productivity by using remote communication and collaboration tools while working from home. OKR is a visual interface tool that assist you in achieving specific and tangible results by setting up goals, monitoring outcomes and scoring your progress.
Go ahead and set your own OKRs to know exactly the key results you must complete to achieve your objectives. Remember to align your goals with those of your teammates and organization, constantly track your progress and update scores. As a result, you'll keep everyone on the same page and highly motivated and effective while working from home.
Learn more!
If you find this article useful, please give us a thumbs up. If you'd like to know more, please go to
Work From Home
for more useful tips and insights from our Best Practices.