Project managers are no strangers to multi-tasking. The key to efficient project management lies in effective cross-functional collaboration and timely debriefing of daily work. Docs helps you with daily project management and empowers you to achieve twice the results in just half of the time.
📝 All your work in one place
You can create a doc, add a theme to it, and insert all kinds of files, tables and links. Viewers can click on links to read the embedded Docs for further details.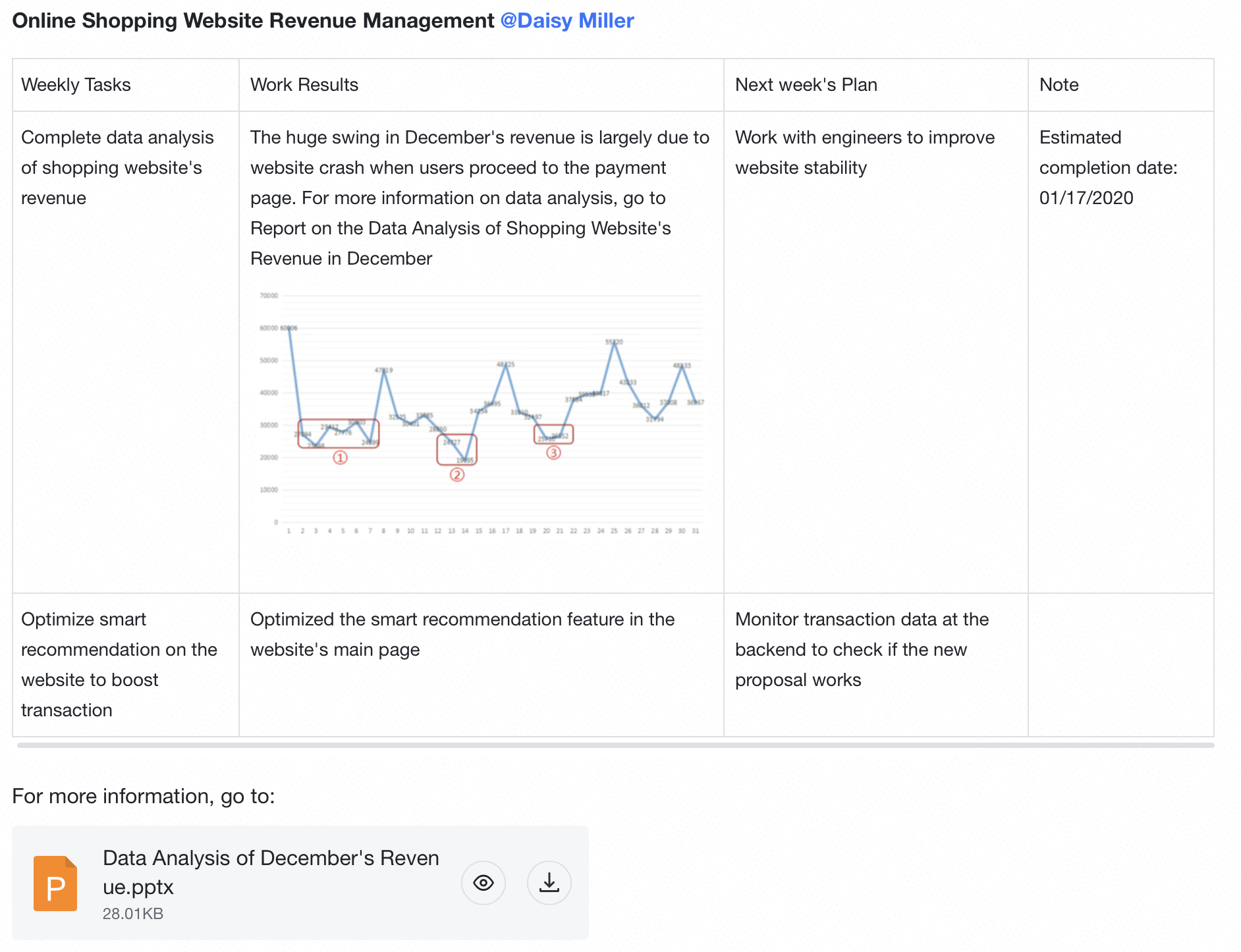 🕑 Say goodbye to repeated communication
You can share a doc with any individual or group with just one click. Detailed discussions can happen even without setting up a meeting.
You can comment on a specific part or on the whole article in Doc as well as @mention relevant people in your comments. Feishu will send an instant notification to them. This is an effective way to avoid repeated communication over the same question.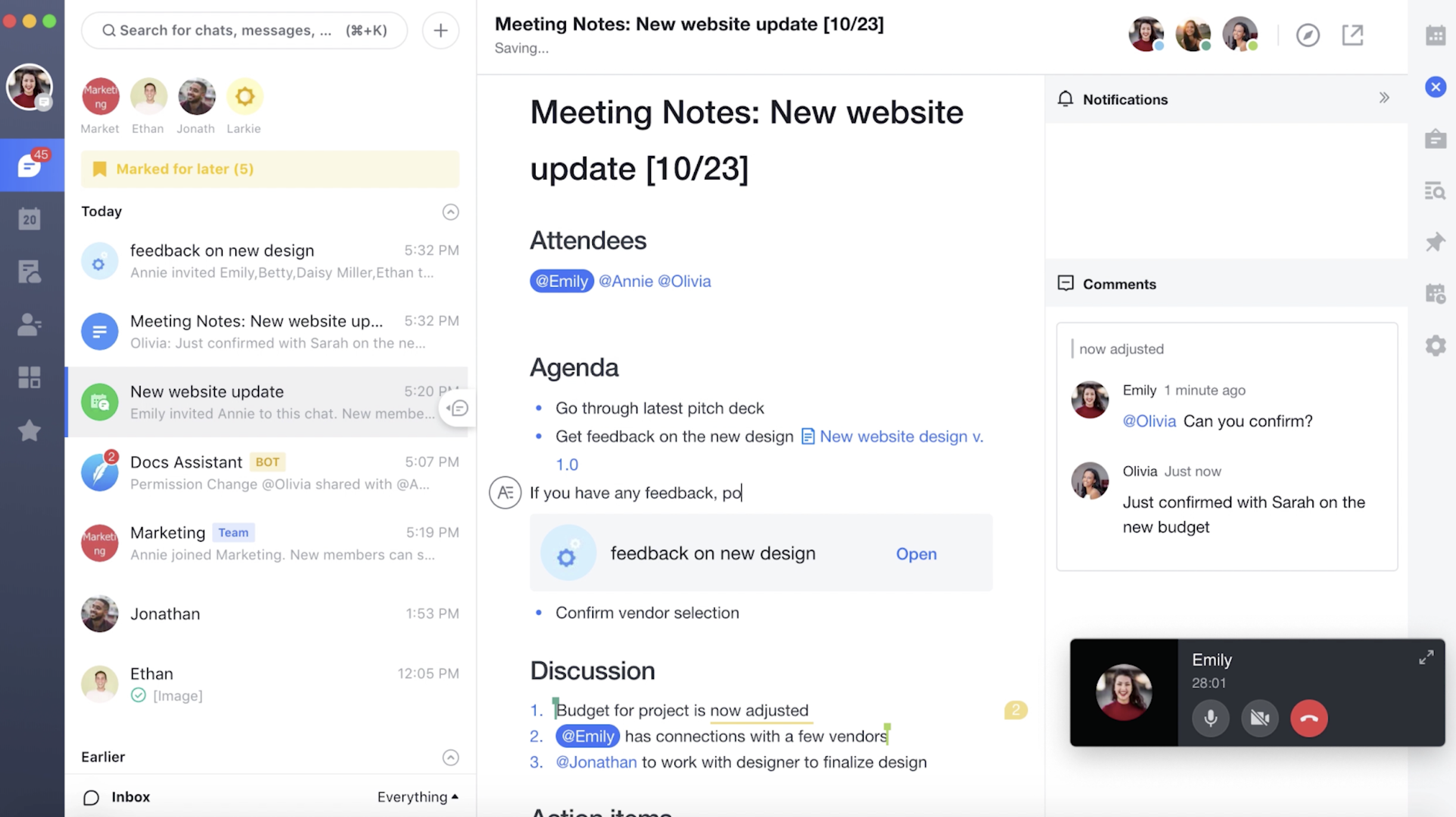 You can also insert a group card in the doc to keep everyone updated.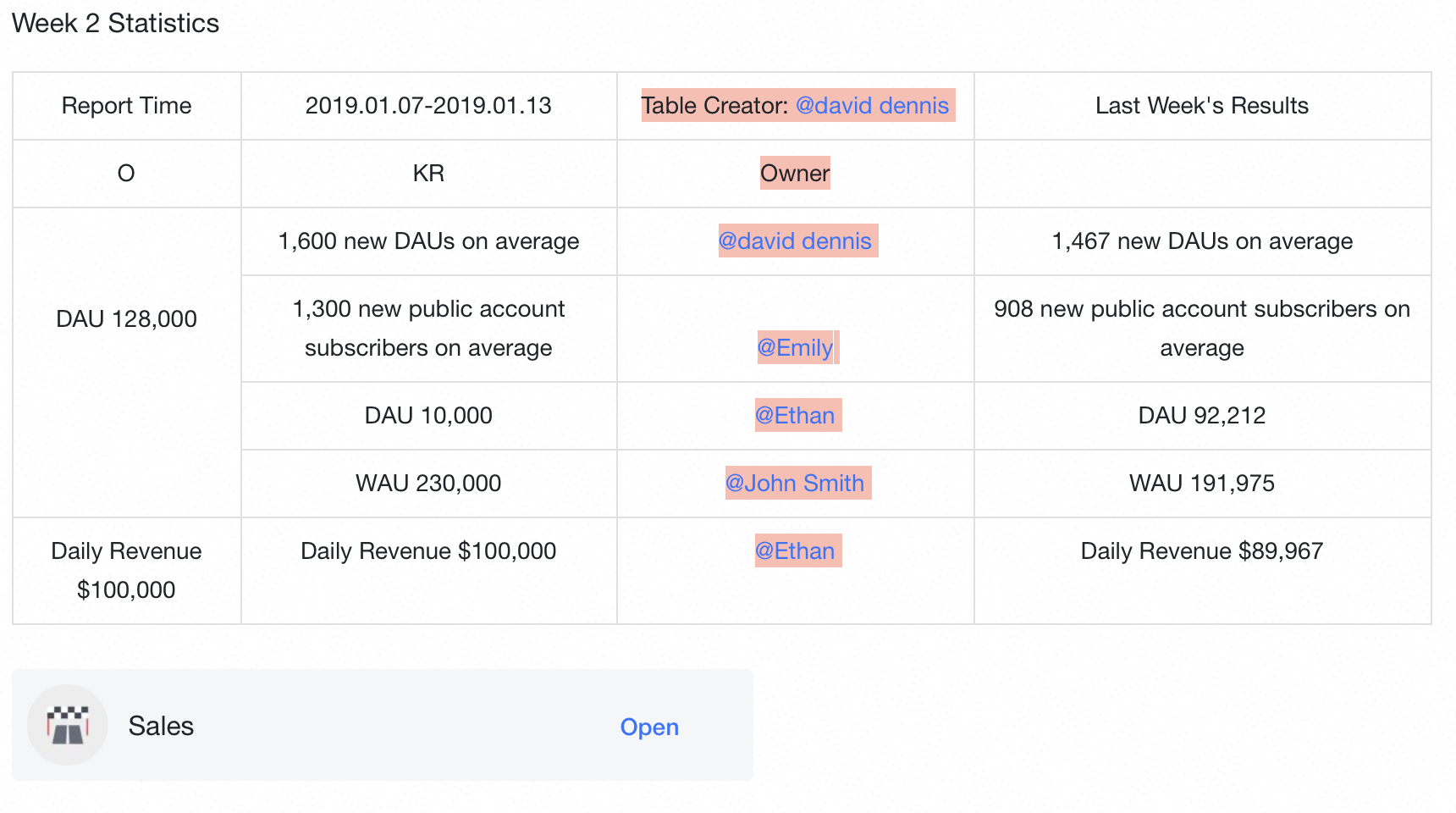 📆 Real-time task management
Docs supports collaboration in real time. You can easily manage and track the implementation and completion of tasks.
Insert a Project Plan Table or Gantt Chart to manage a project as well as its respective owner.
Share the doc to relevant team members. Members can then edit it simultaneously and address issues in a timely manner to make headway.
Insert a to-do list to identify completed tasks and action items, and @mention owners to notify them to act accordingly.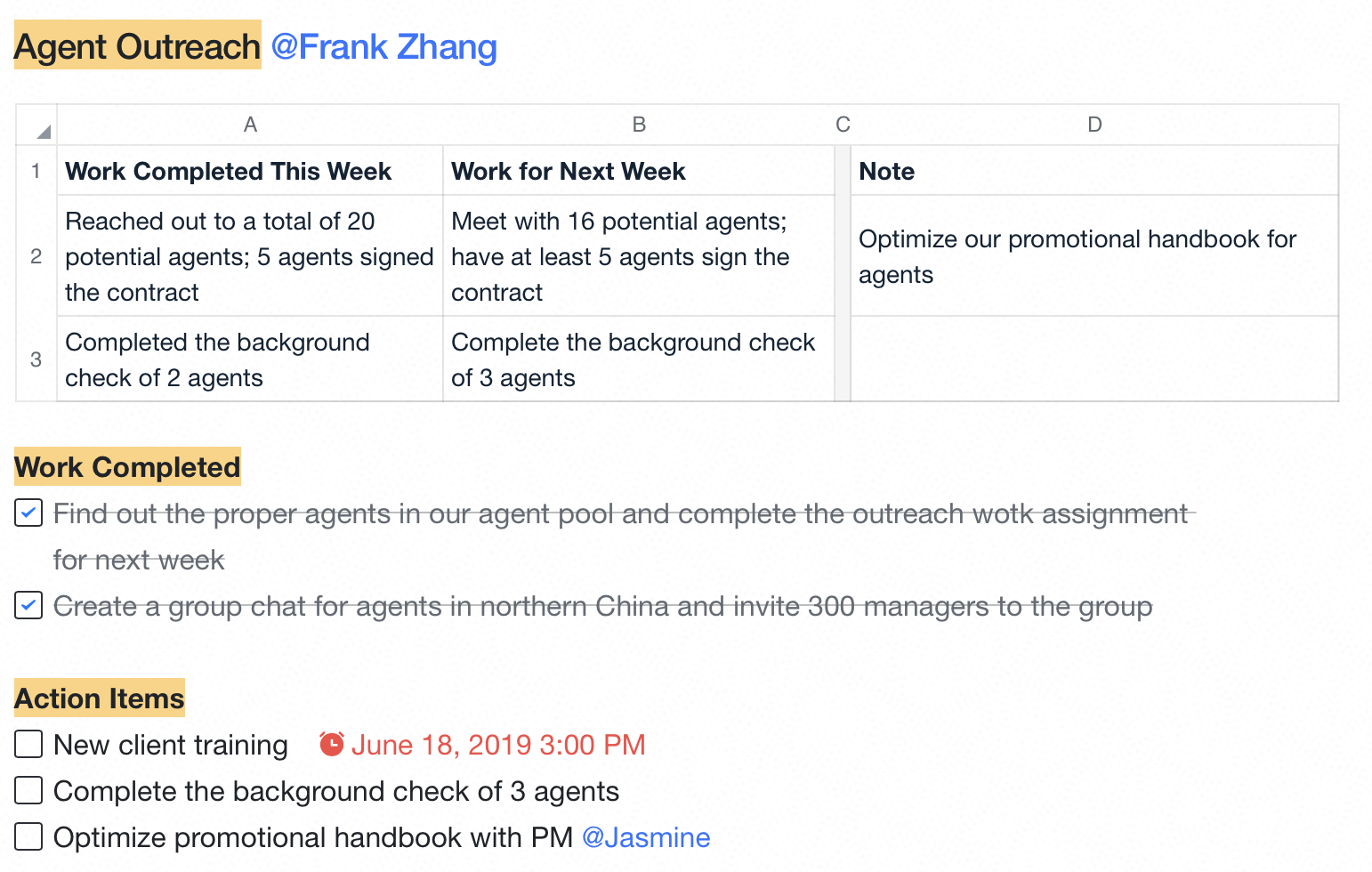 🌺Congratulations! By now you've mastered the methods for enhancing project management efficiency. Try these tricks yourself!