This article describes how to transfer a company to another person in
Admin
, helping users who are not familiar with Company Transfer in
Admin
find out the intent of this function.
Only the founder can transfer the company to another person within the company.
In
, click the profile photo and select
Administration
to enter
Admin
.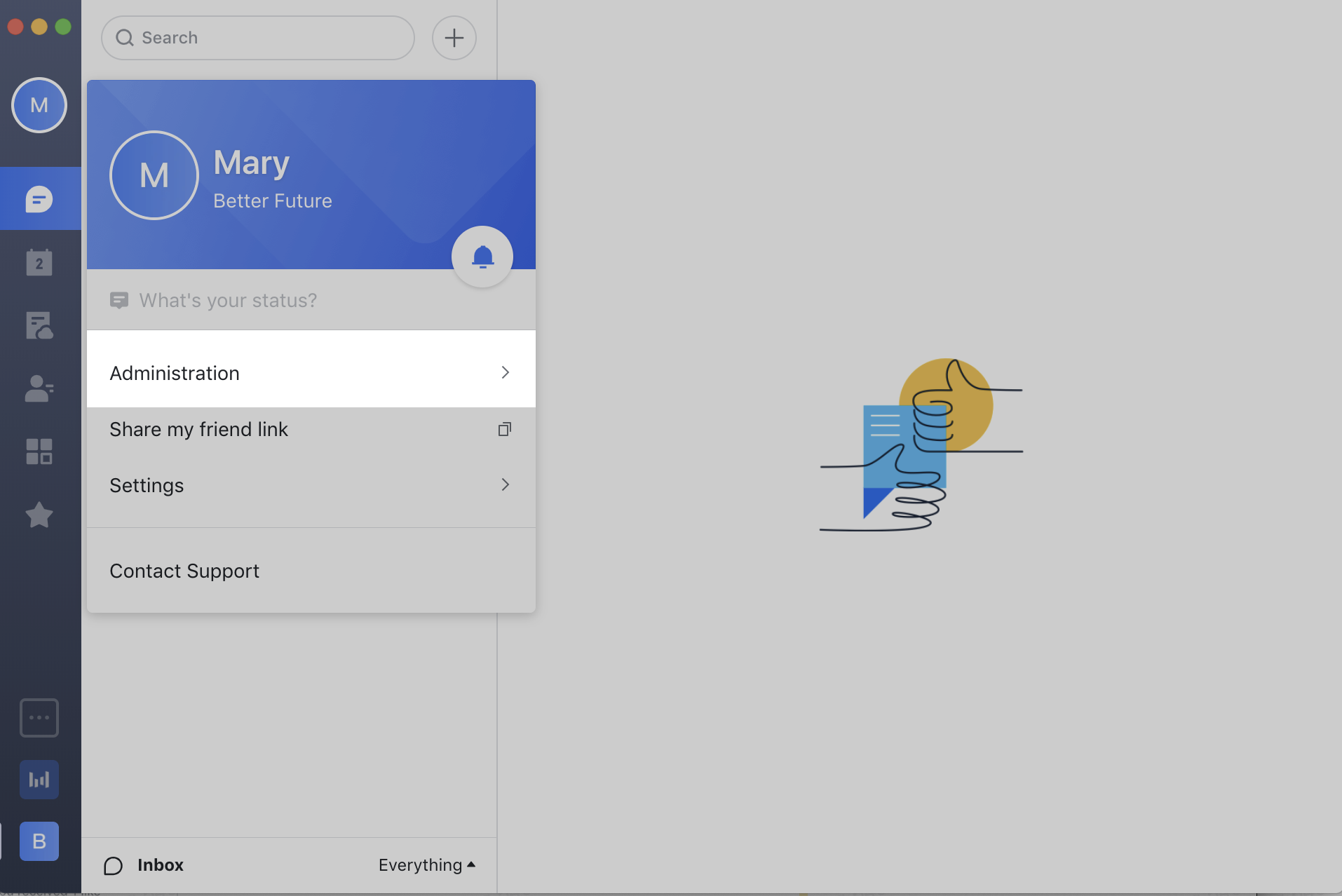 Click
Settings
-
Administrator Permissions
in
Admin.
If you are the founder, a
Transfer
button will appear on the right side. Clicking
Transfer
to open the
Transfer the founder
pop-up window.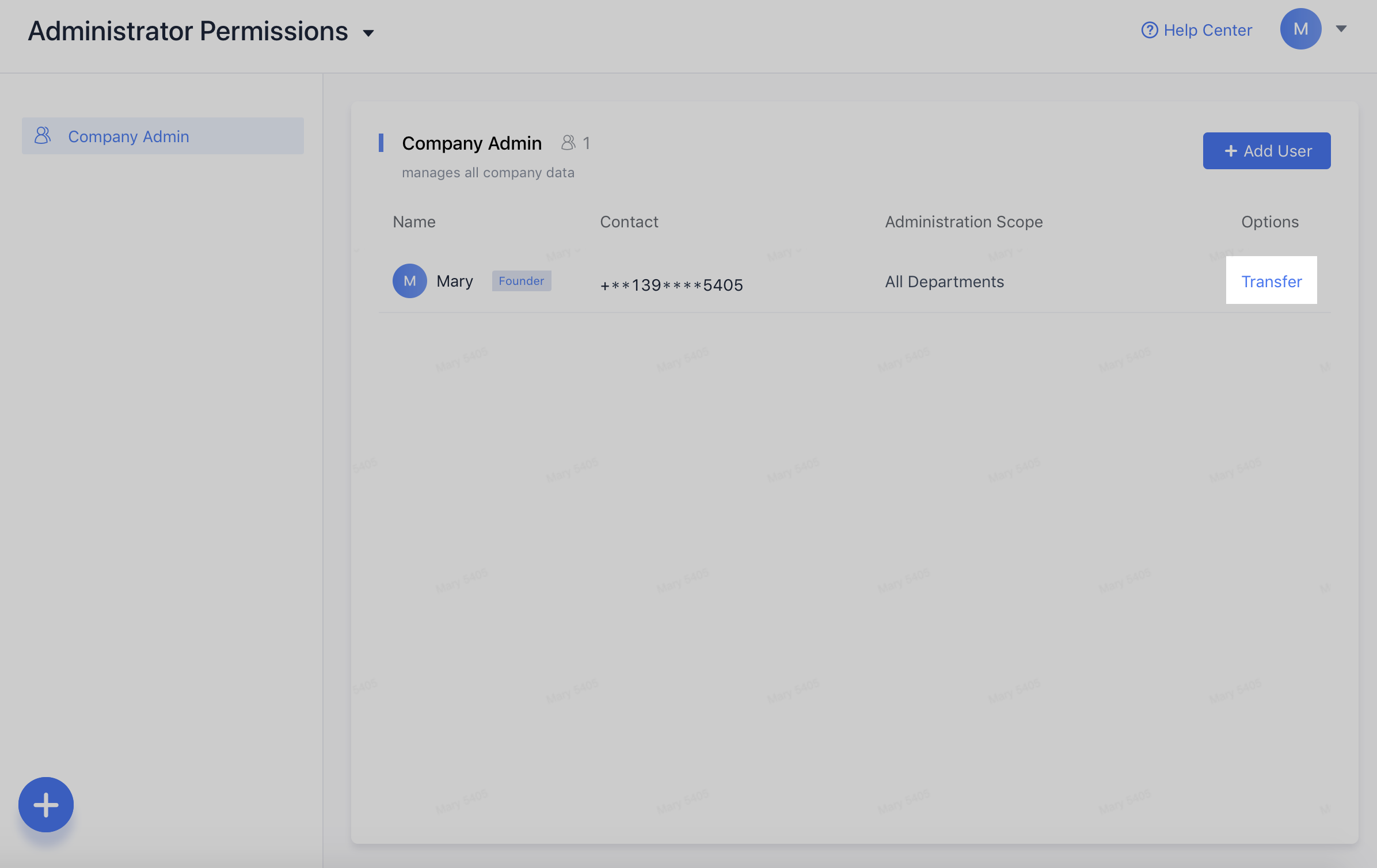 The system will send a verification code to your phone. Enter the code and click
Confirm,
enter the employee to transfer the company to complete the company transfer.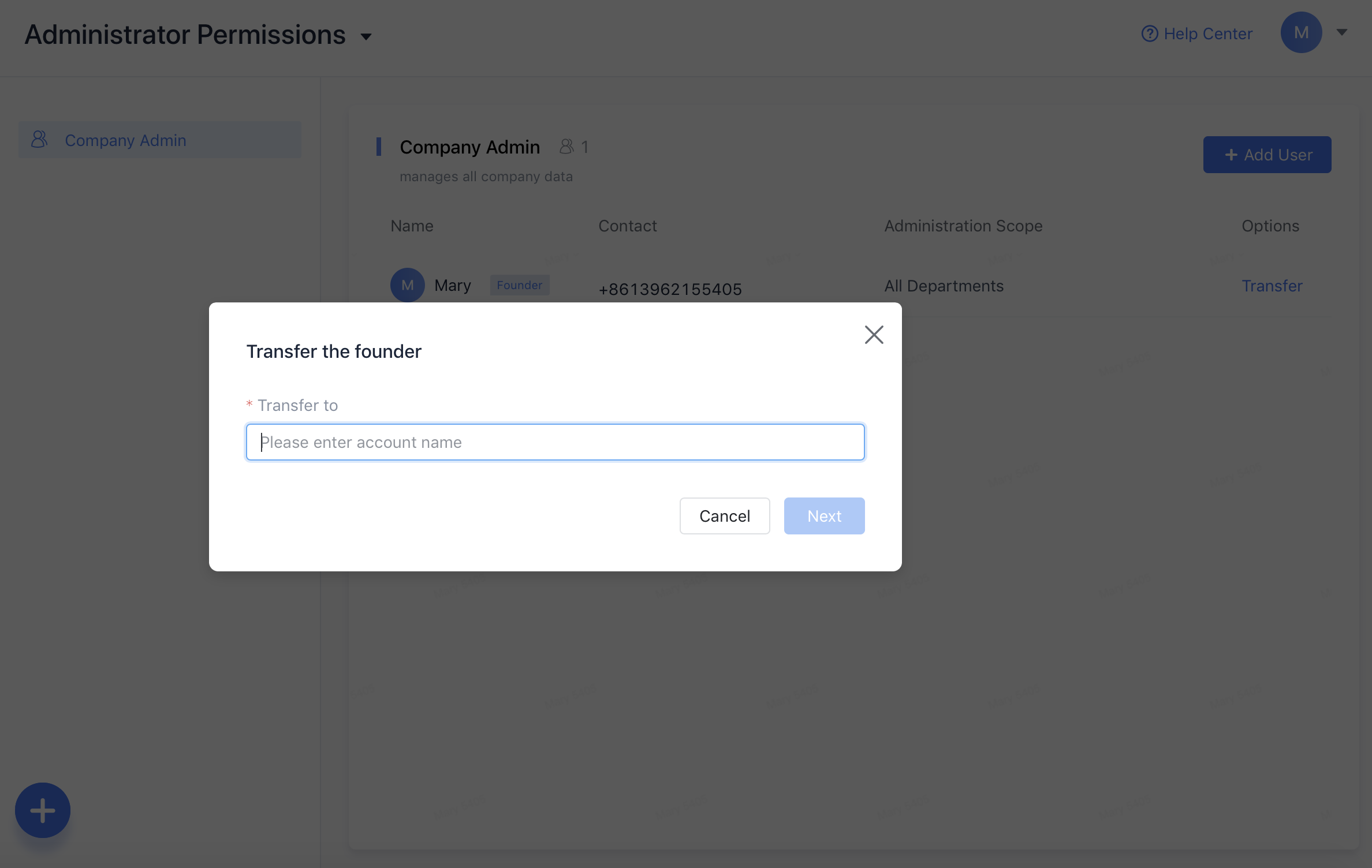 👏 Congratulations, now you understand how to transfer a company to another person. If you have any questions, click your profile picture on
and select
Contact Support
to contact customer service.
💕
is here to help you enjoy each working day.