Q: How can I display my English name?
A: 
For users: 
For your English name to be displayed on Feishu, you will need to contact your company administrator for assistance. Once the administrator has made the necessary changes, switch your display language to English by following these steps:
1. Click your profile photo, and select Settings. 
2. Set the display language to English. 
When this is complete, your business card will display your English name. 
For administrators:
For an English name to appear on their business cards, users first need to contact you (the company administrator) to make a request. 
When you receive such a request, follow these steps:
1. Go to Feishu Admin and click User and Department. Find the relevant employee, then click on the button that appears at the end of the row, and select Details.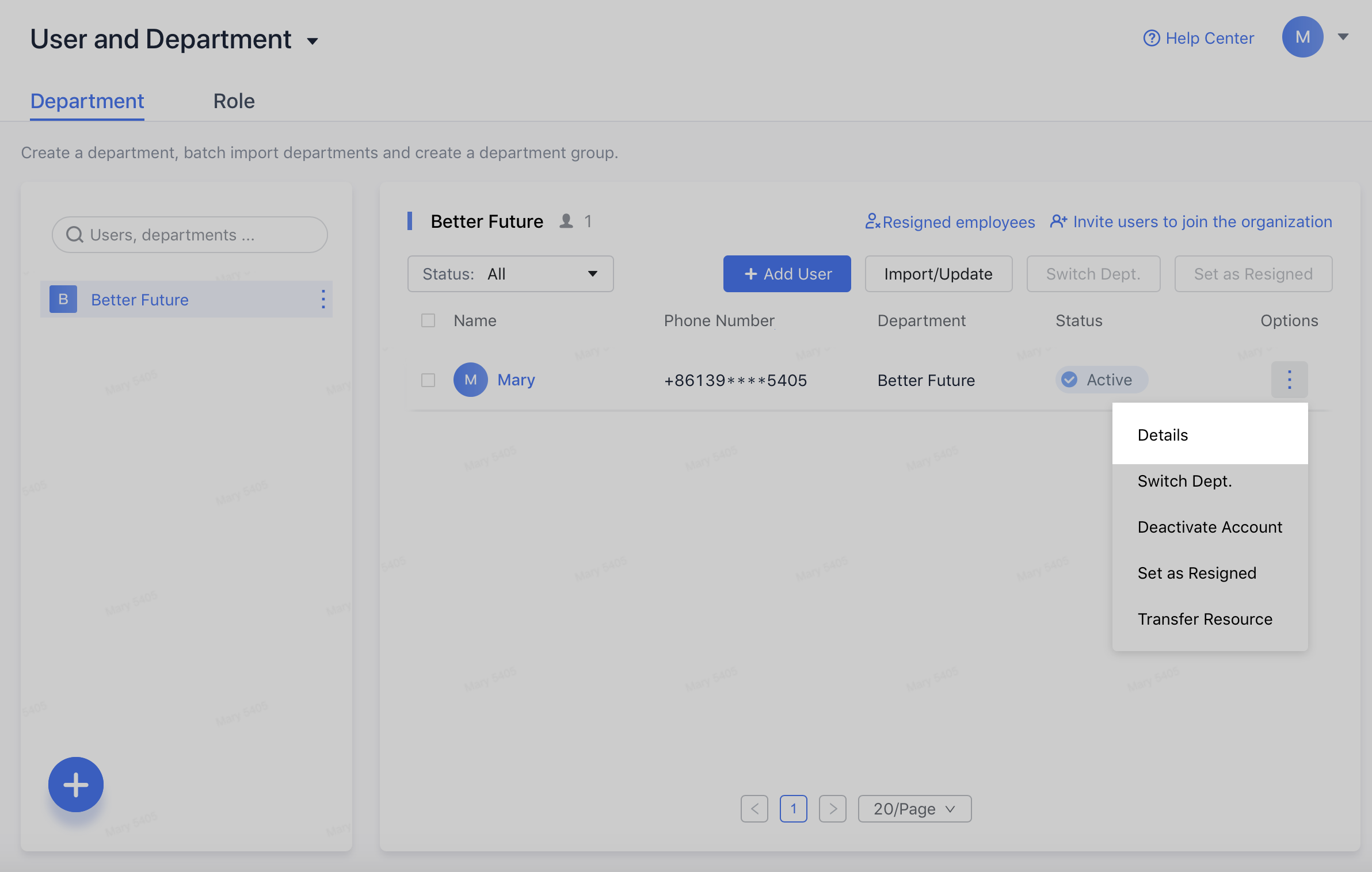 Once you're at the Employee Details page, click Edit to add an English name to the employee's profile information. When you're done adding the name, click Confirm.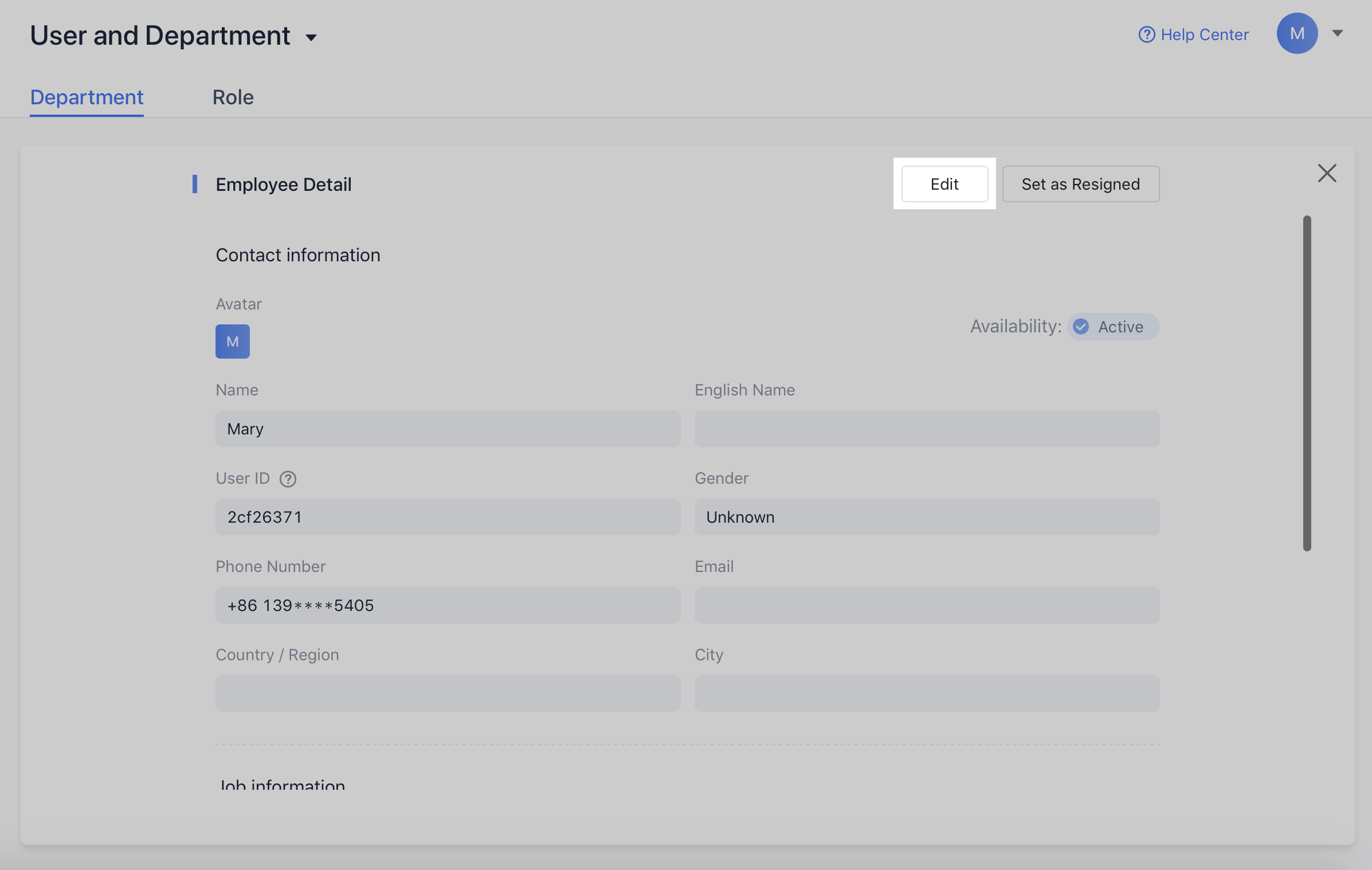 2. After this, you can prompt the user to click their profile picture, and select Settings from the pop-up window.
Then, the user needs to switch their display language to English. Once this is complete, the user's business card will display their English name.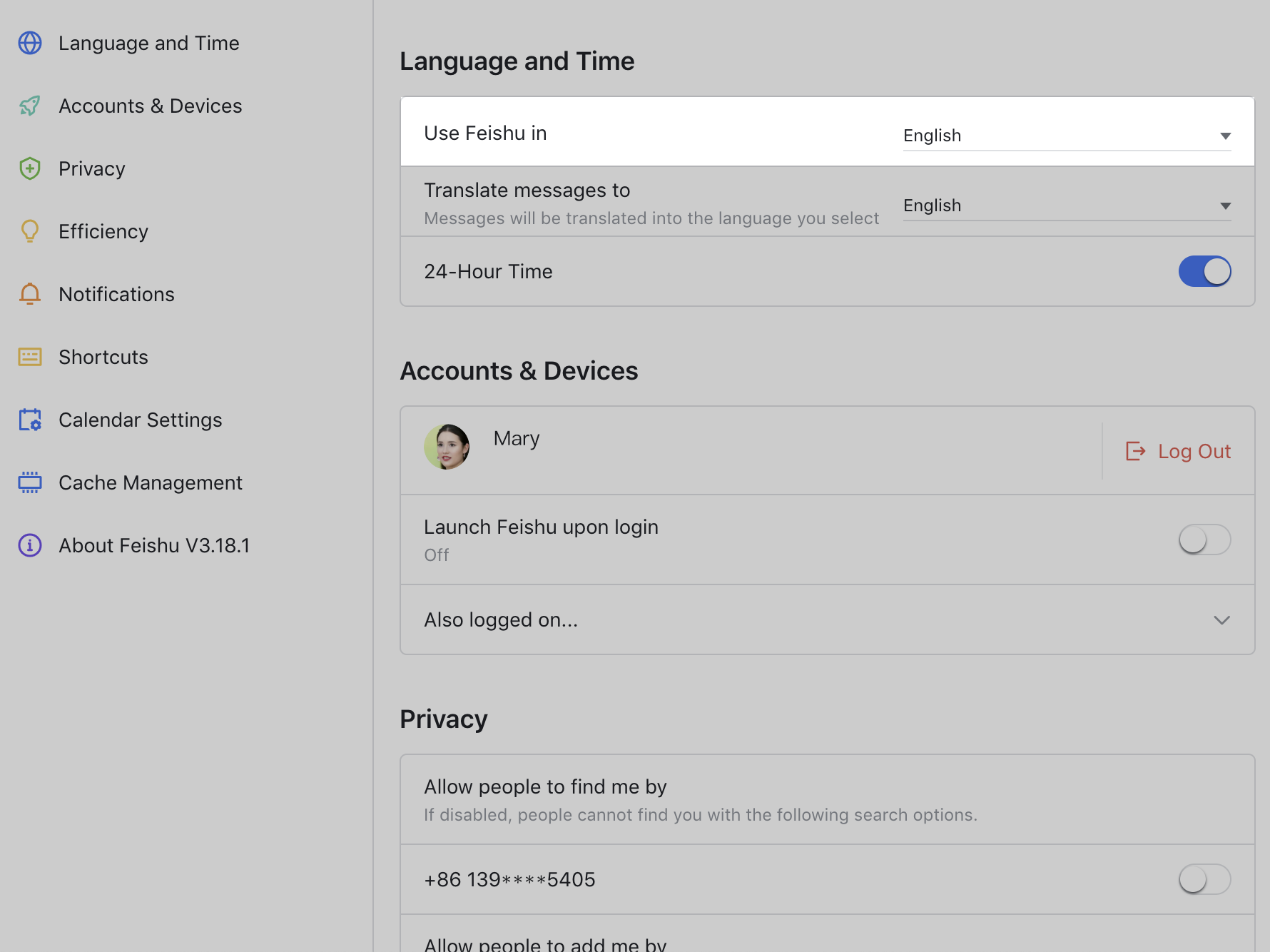 👏 If you have any questions, click the profile picture on the Feishu app and select Contact Support. 
💕 Feishu is here to help you enjoy each working day.