Q: What is the purpose of the employee type
A: When the company admin creates a department group or employee group, they can specify the employee types to join the group. For example, they can authorize full-time employees only to join, excluding interns, outsourced personnel, and other employee types.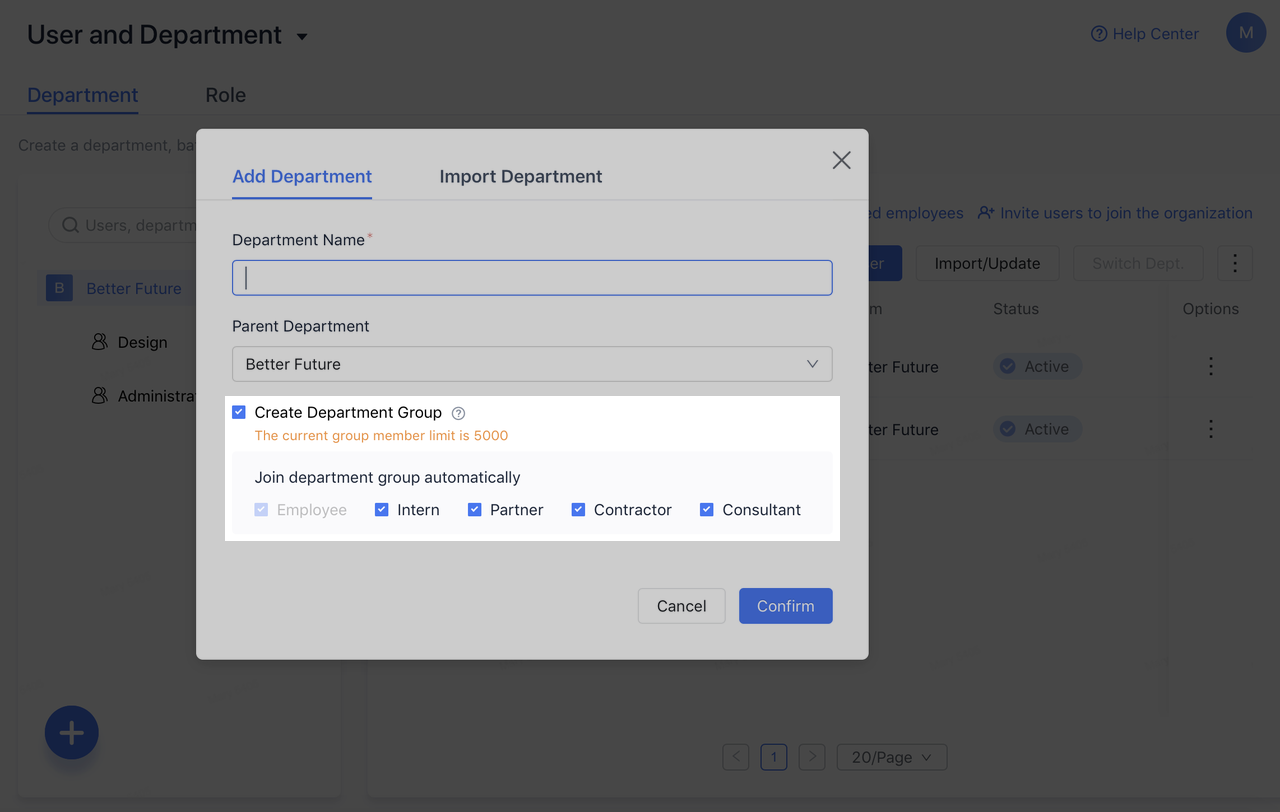 👏 Congratulations, you now understand the purpose of the employee type in your contacts. If you have further questions, please click the profile picture at the top of your desktop and select Contact Support to contact customer service.