Sorting out sales report can be a time-consuming task. Different employees take data from different customers and send all sales data to the team leader who collects and organizes the data to hand it over to their superiors.
Since the progress of each customer order varies and the report contains many categories, it can take a lot of time to write the report and check the data across different sheets.
With Feishu Sheets, writing sales reports has never been so easy. Everyone can keep track of the latest sales data, and Feishu can automatically gather data from different sheets! Now let's learn about how to use Feishu Sheets 👇👇👇
Collaborate together to keep up with the latest sales progress
Feishu Sheets allows you to edit on Desktop or Mobile app. Everyone can edit together and keep up with the progress at anytime, anywhere. You can make comments and @mention relevant people, who will receive Feishu notifications. Moreover, you can also insert documents, images and websites, and add any extra customer information. The report will be automatically saved to the Cloud, and you can also export it. Therefore there is no need to worry about data loss.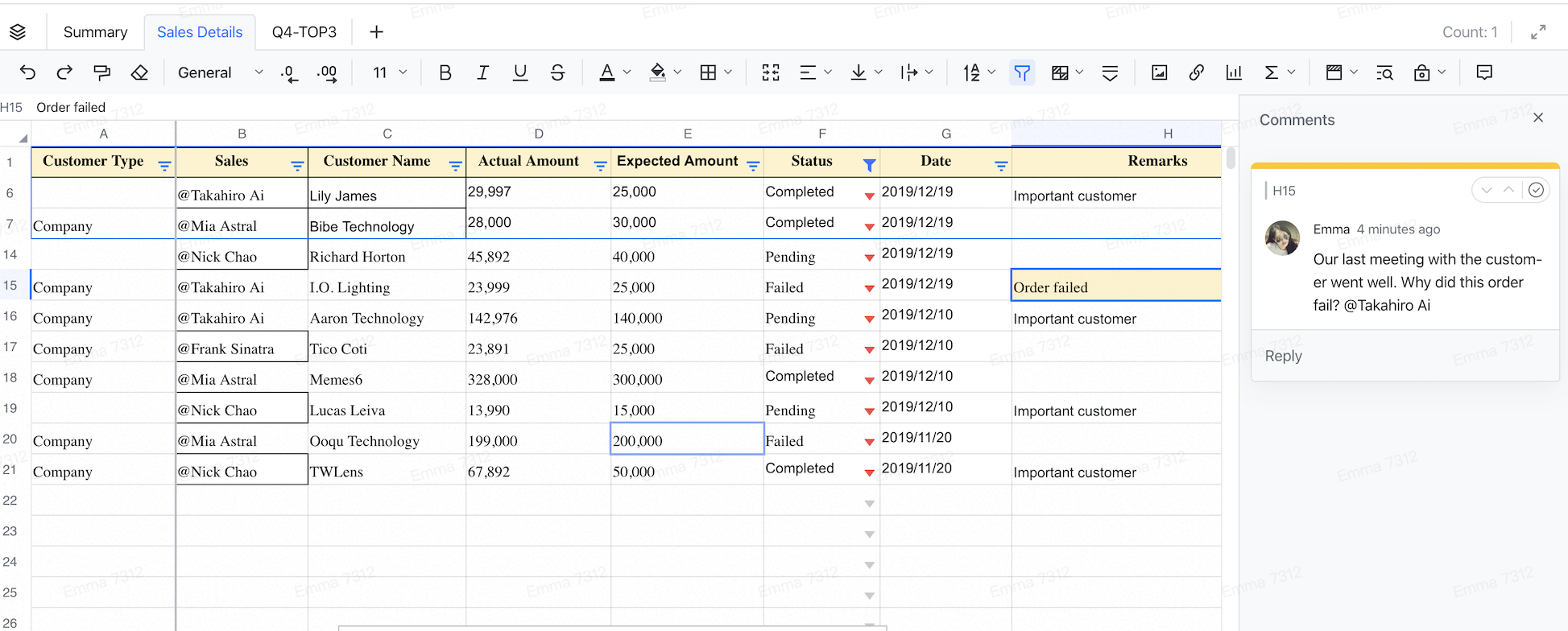 Quickly create sheets and gather data across different sheets
Feishu can help you create reports quickly with built-in templates, such as detailed sales reports and summary reports. In addition, you can also use the basic formula system to collect and calculate data. Click ​Fourth Quarter Sales Report​ and have a try now.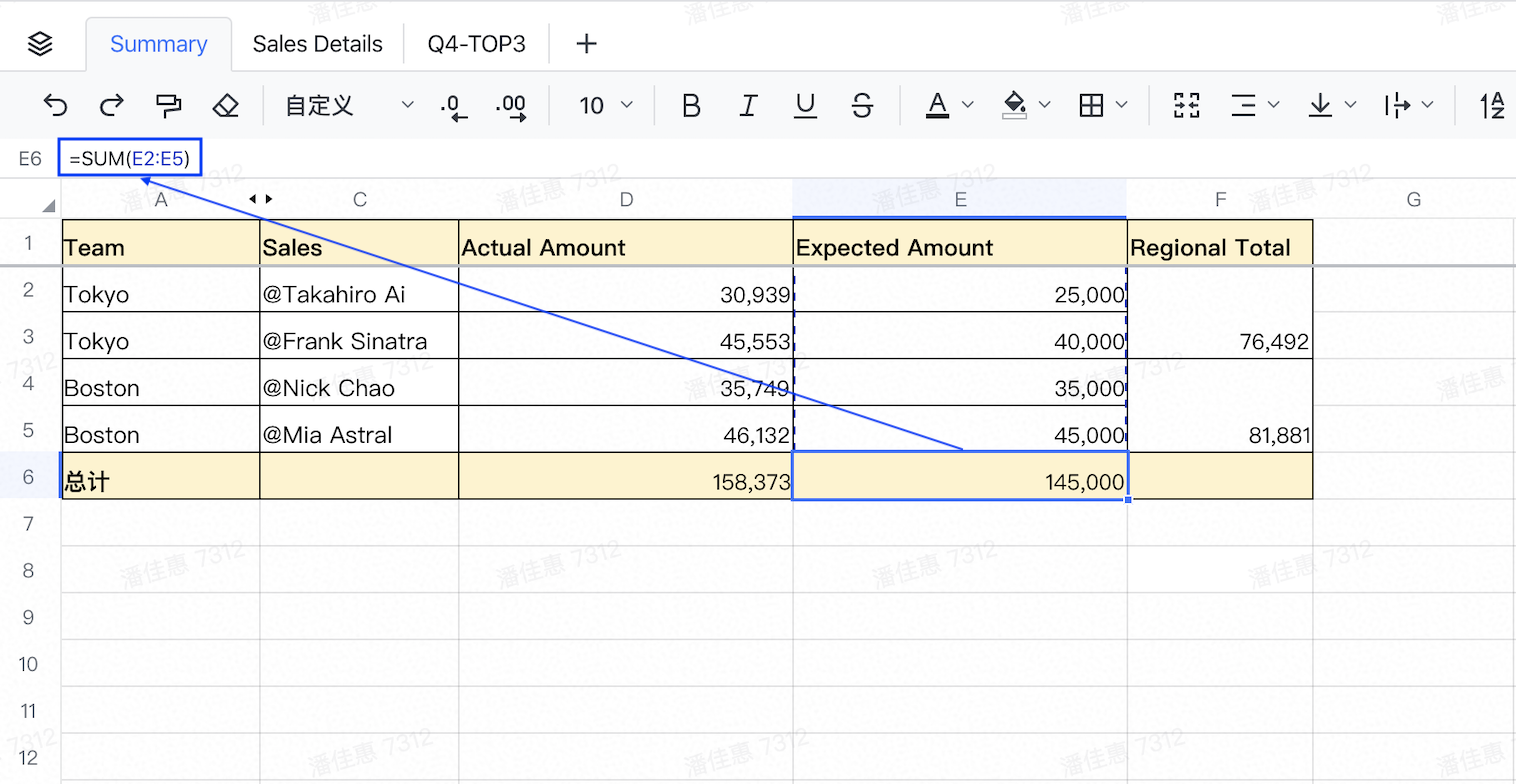 With Feishu Sheets, you can keep up with the sales progress and gather data in an efficient way. Try it out now! 😄
For more Feishu tips, please go to Working Remotely.