Use

 

case: remote collaboration across space

 

and

 

time
Features: AI translation; multi-timezone setup; global backstage management system
More and more companies are going global these days. While there are some exciting benefits, including new revenue potential and greater access to talent, there are also a lot of challenges.
Some of the common ones are:
1. Inefficient communication due to language barriers 
A plan which can be well-explained in just 10 minutes using a single language often needs several times more to be presented in multilingual settings. 
2. Challenging remote collaboration due to timezone differences
Time differences make communication much more complex, slowing down the efficient response of messages and emails. Similarly, coordinating phone calls and video conferences with a global team requires lots of effort and patience. 
3. Low overseas employee engagement and sense of belonging
People from different cultures and backgrounds sometimes find it hard to move in sync with each other due to several barriers, which might lead to misunderstandings and larger information gaps. What's even worse is low employee engagement and a lost sense of belonging, which is undesirable for any company. 
Since Day 1, Feishu has focused on global collaboration and continues to improve the way your team collaborates across locations and timezones. 
🌿 AI translation
eryone
peak in
heir
ative
anguage
Speak more with less effort
Global teams find it hard to smoothly communicate in English. But why can't they simply use their native language?
With Feishu, you can accomplish this by turning on automatic translation, a feature that is embedded in Feishu Chat. Simply type your native language and it will be automatically translated into English, and vice versa. Original text and translation can be displayed at the same time.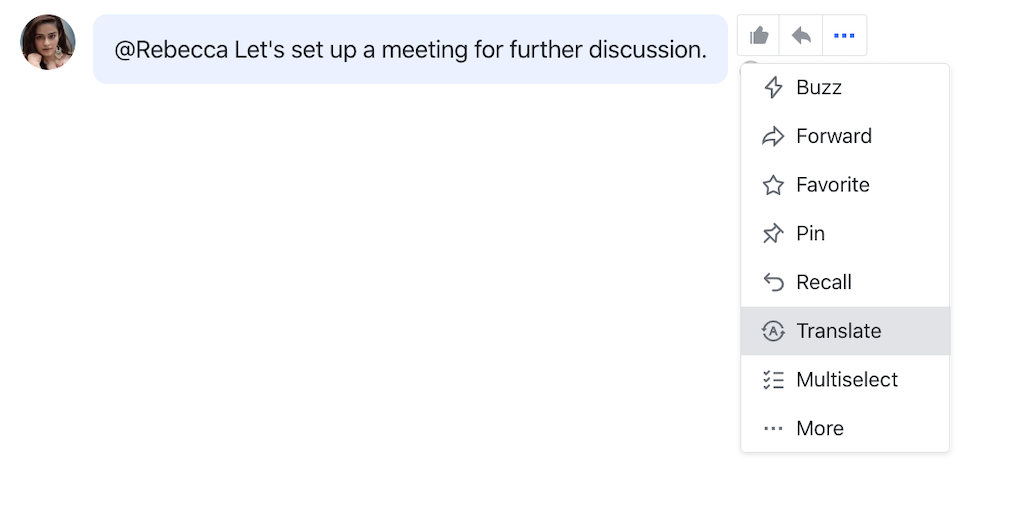 Feishu's automatic translation is powered by AI and machine learning, and its quality is being improved constantly. Here is an example:

Minor typos would not be a problem to AI translation:

Even colloquial expressions can be properly translated:

Currently, Feishu translation supports Chinese, English and Japanese. If you want to translate from or into more languages, you can use Feishu Translator bot.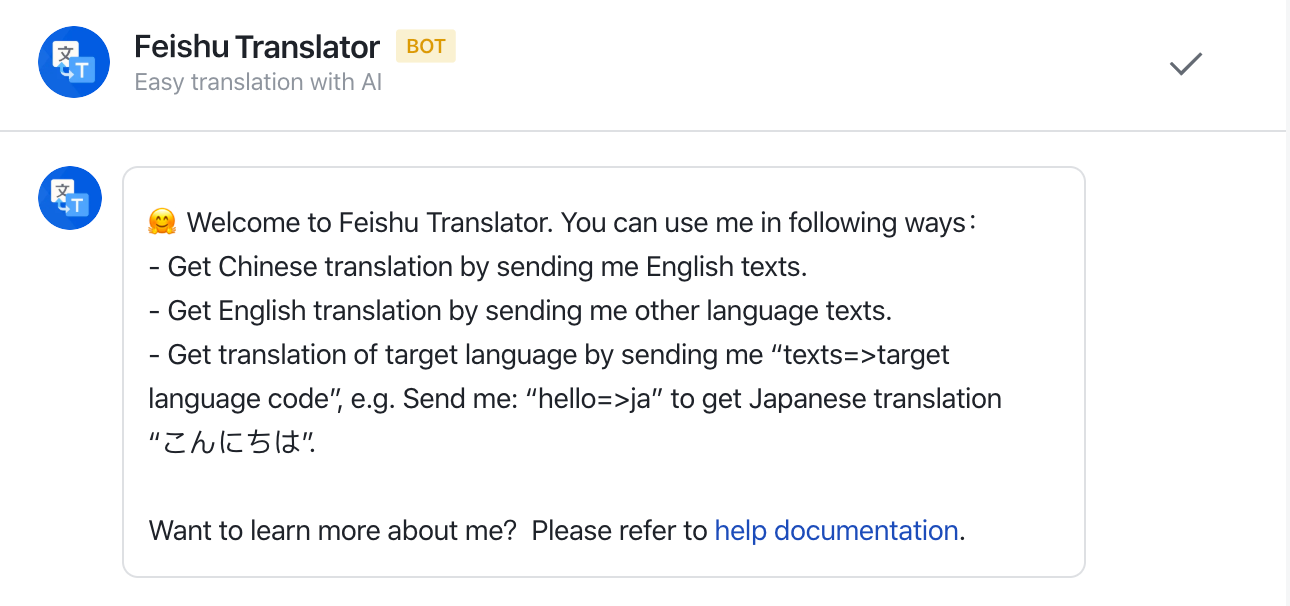 Another situation which is quite common in a global team is that, members can speak another language well, but cannot write or read well. In this case, it is better to use audio and convert voice to text.
📆 Set Calendar's
mezone to
acilitate
ommunication
Wait o ore for eply 
The biggest headache of time difference is less time for synchronized communication. If it's between Beijing and Tokyo, where there is only one hour difference, then colleagues can still communicate with slight adjustment to their work schedule. But it would be very hard if there is a significant time difference.
Here is one solution: create a single view of multiple timezones and teammates' calendars to find the right time slot for your global team.
Feishu Calendar supports multiple timezones to enable you to quickly find a time slot that works for all of your team members.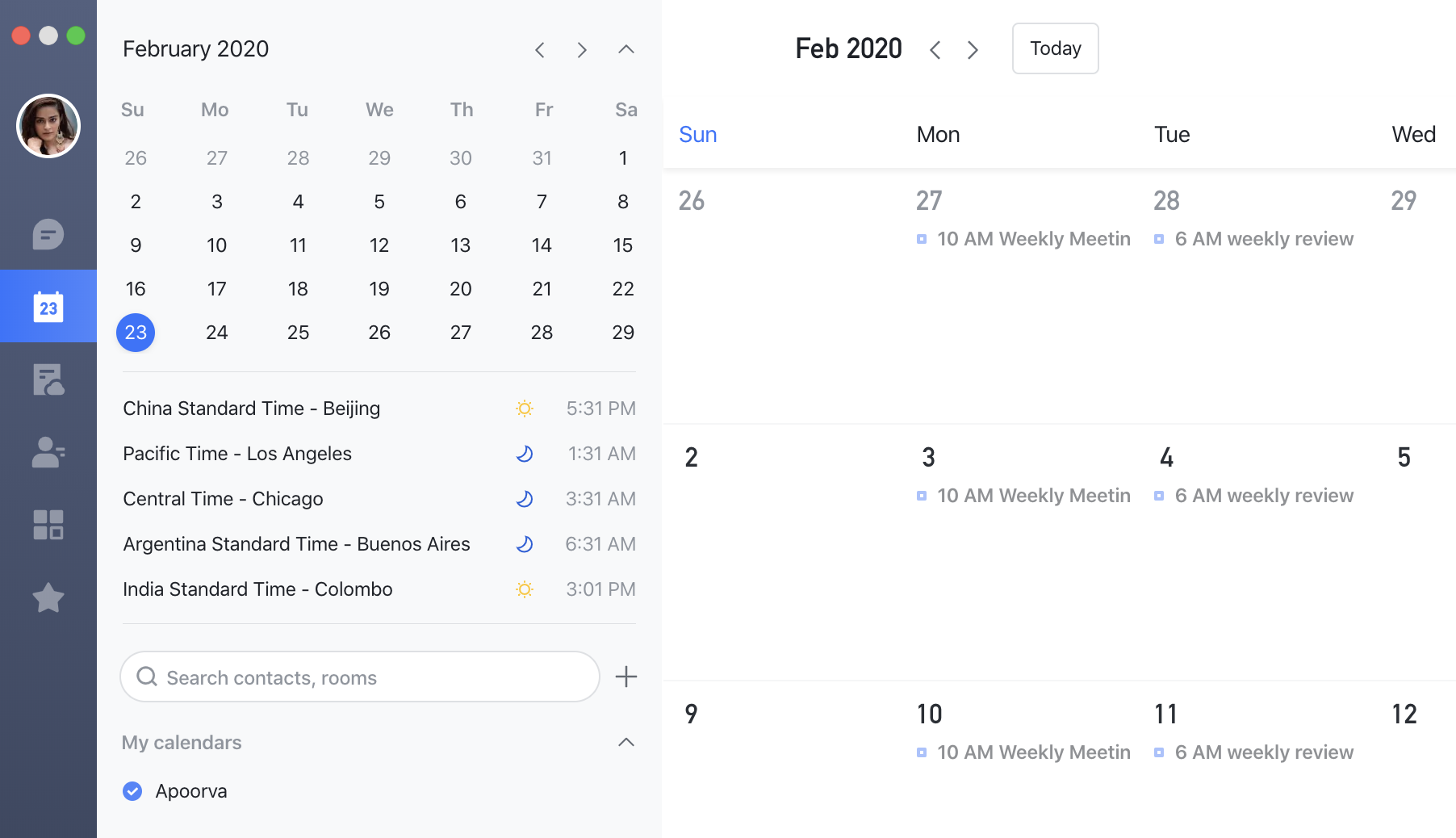 You can easily change your timezone if you are traveling overseas. You can also add additional timezones in Settings when working with overseas colleagues.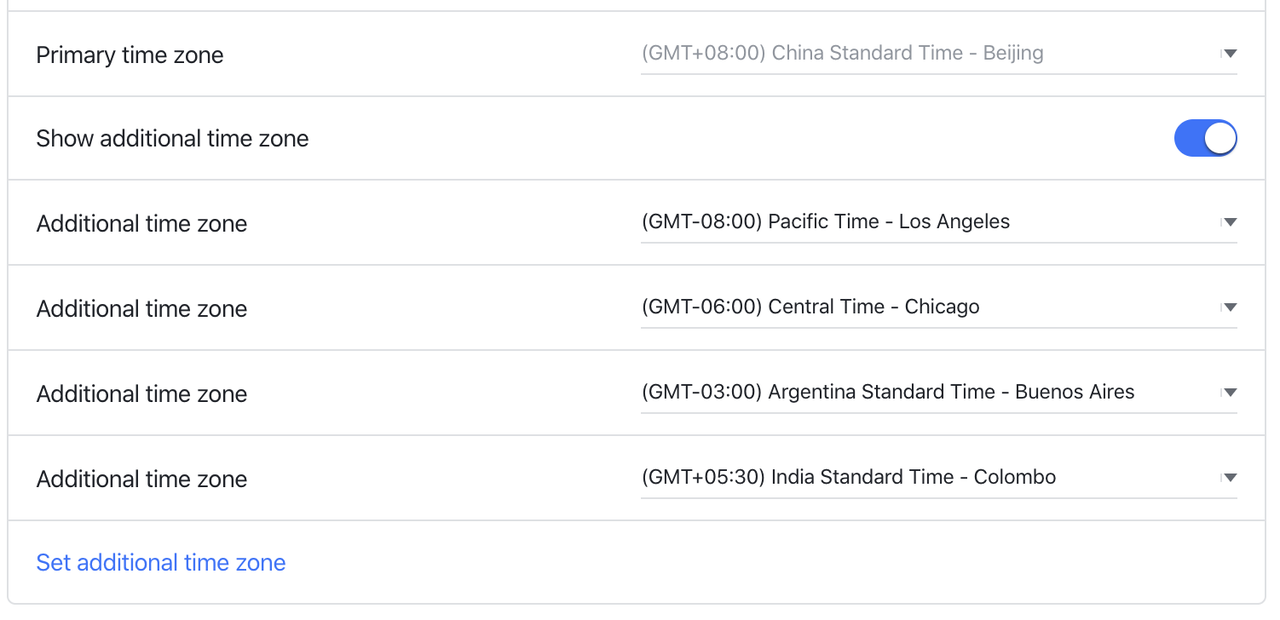 In addition, you can import your Google/Outlook calendar, as well as consolidate your work calendar, clients' business calendar and your personal calendar for more convenience.
👫 Use
pplications for
ore
nvenience for
verseas
olleagues 
Global mindset before global business
A common issue facing local enterprises is a lack of in-house tools/platforms which are globally applicable, as it rarely occurs to them that their own backstage management system should support multiple languages at the outset. It is only when they start to explore overseas markets they realize that they need to change their infrastructure.
The concept and practice of globalization is fully embraced throughout Feishu's whole engineering process and across all of Feishu's applications. It is a way to ensure all Feishu users, wherever they are, can have excellent user experience. This is the English interface of Feishu's Qoll: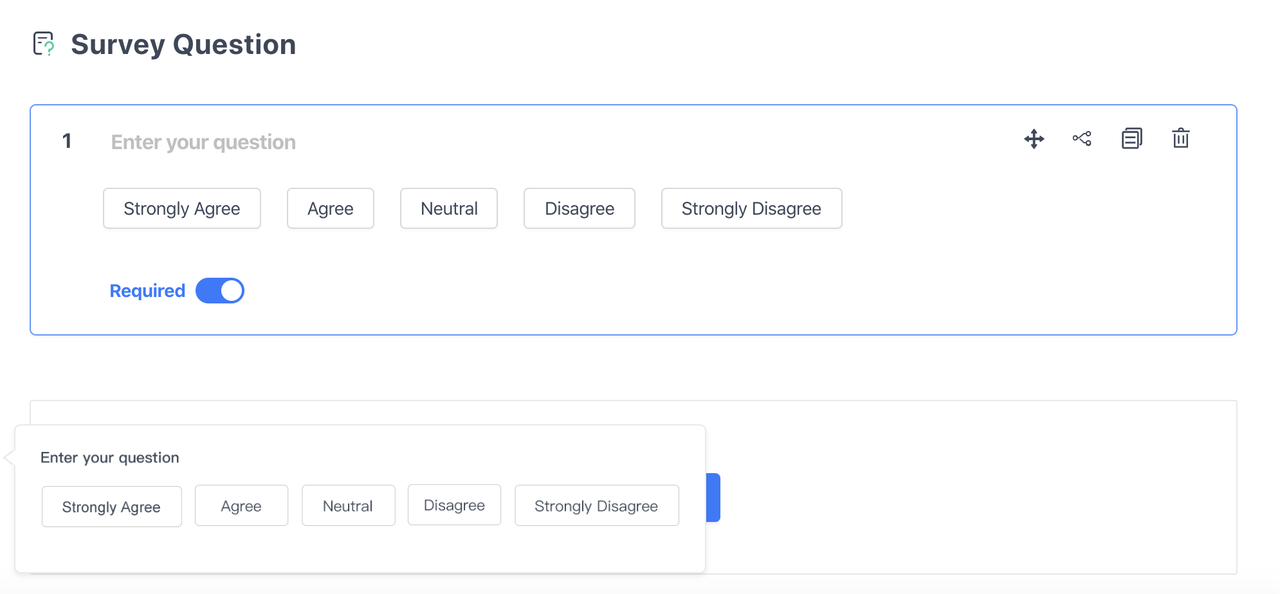 Moreover, it is our believe that everyone's schedule should be respected and they should not be disturbed during non-working hours, especially when they are working in different timezones. That's the reason why Feishu Calendar introduces My Working Hours feature. People will be reminded of these when they try to invite you to a meeting outside of your working hours.
💐Completing a global project has never been an easy task, as it often entails collaborating with people from different cultures, work paces, and market environments.
Feishu aims to create a collaboration and communication environment where everyone works in the same context beyond geographical restrictions and time differences.
By providing efficiency tools, Feishu enables companies and teams to collaborate remotely and helps them hire the best talent across the globe to enhance their competitiveness.