Applicable scenario: Team task management 
Functions: Docs, Sheets, Calendar, Workplace apps
Team task management is like project management. It involves many people, complicated work, and a greater scope. It has higher requirements for communication and collaboration and the overall tempo is faster. 
The following Feishu best practices can help you clarify and break down your goals into detailed tasks to be implemented by specific people. This will help you strengthen communication and improve the team's task management efficiency.
📌
Use OKR
to break down goals
Set feasible goals with measurable results
Tasks are meant to support and achieve a goal. Therefore, before focusing on specific projects and tasks, we need to make sure that the team members have a clear understanding of the overall goal. This way, they can work in a targeted manner. Objectives & Key Results (OKR) is an effective tool that can help you achieve goals while promoting implementation and cooperation. 
Here, Objectives are the goals the team wants to accomplish and Key Results are a series of important measurable results that can be used to evaluate whether an objective has been achieved.
Create an OKR file that clearly and concisely lists the objectives for the team in the current stage and the corresponding key results. For example: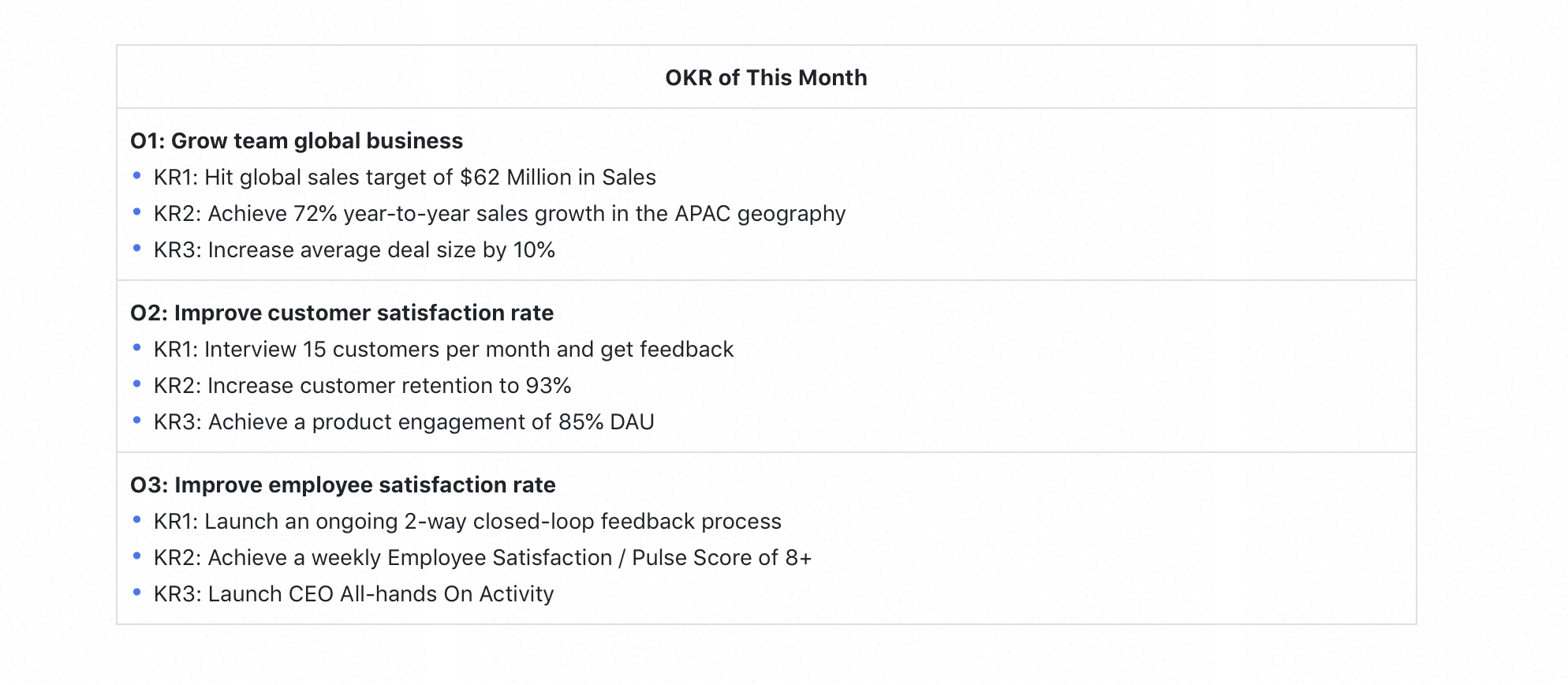 Everyone in our company, including the CEO, creates their own bi-monthly OKR plans and uses them to guide their work. At the end of every two months, employees and teams carefully evaluate and review their OKR plans while adjusting and calibrating the direction of their work.
🔖
Create project planning documents
Provide ample context and assign tasks to specific people
After using the OKR method to clarify your goals, you can further break down your Key Results into specific projects, assigning responsibility to specific colleagues as well as due dates. 
Create project planning documents and set the project background, goals, participants, and other basic information. 
You can select a template from Feishu Docs' library to quickly draw up a planning document and then invite project members to collaboratively edit it.
Break down each project into specific tasks and directly assign them to people by using the @ tagging function in the document. 
Set clear deadlines. Tasks must be detailed and be assigned to a specific person. If multiple people cooperate to complete a project or task, there must be only one person in charge. The leader must control the pace of the work, understand the details, and set the standards for completion and review times.

📆
Create a public calendar 
project
Make key stages clearly visible and regularly align progress
Create a public calendar project and mark the times of key stages so the team can intuitively see the project progress.
Set up regular meetings, such as daily and weekly project meetings, so that everyone can conveniently communicate in real time and get on the same page.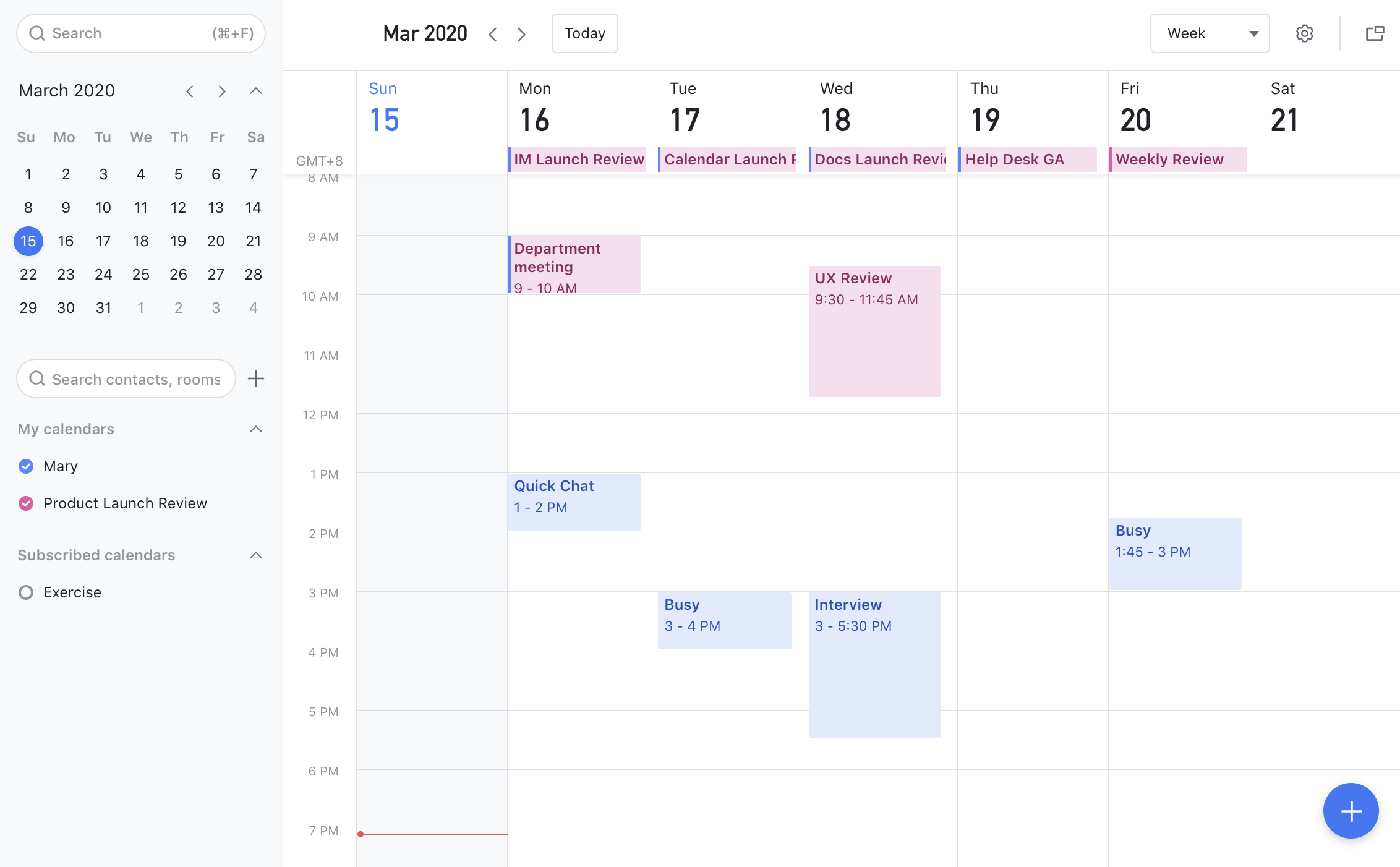 📊
Create a project progress chart
Visualize the progress of specific tasks
In addition to marking the times of key stages on the project calendar, you can use task project charts or Gantt charts to show the detailed progress of each task. These charts should be updated by the task leaders.
Create a Gantt project chart to track the progress of each task over time. You can select the Gantt Chart template from Docs template library.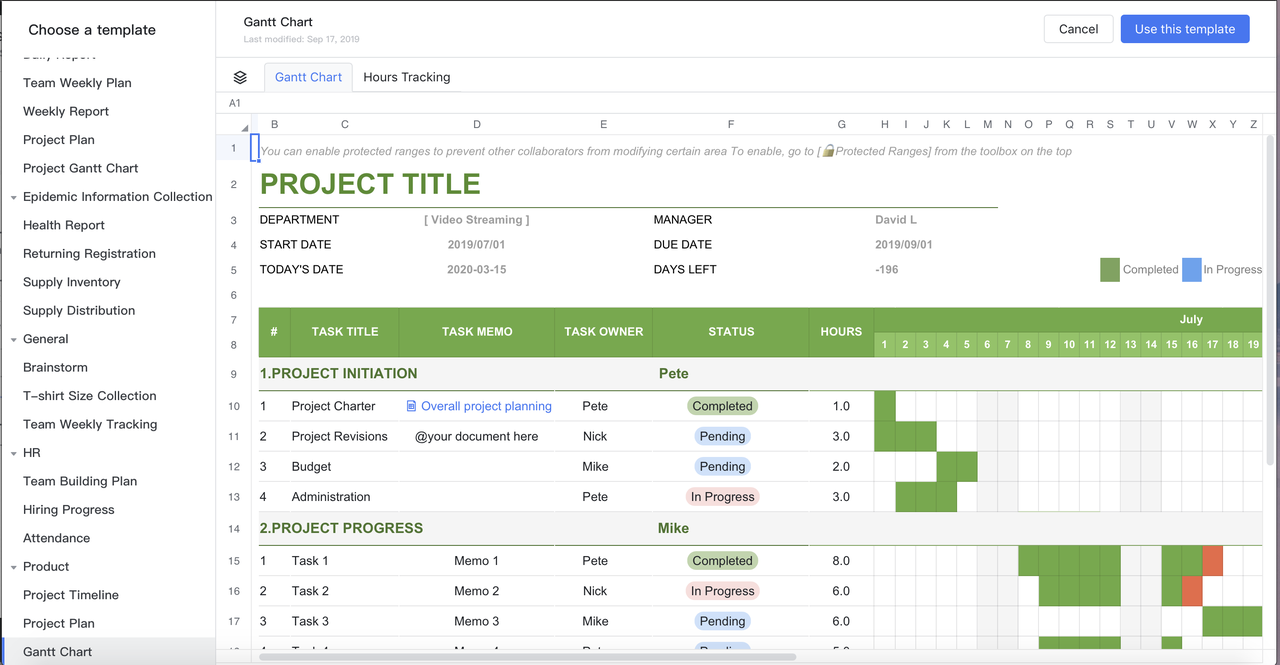 This way, team admins can fully understand the progress of the work and team members can visualize the actual progress of each sub-task, facilitating cooperation and collaboration.
💻
Use more apps to assist in management
Smart management, comprehensive assistance
In addition to the above management tools and methods, you can find more task management apps that suit your needs on Workplace.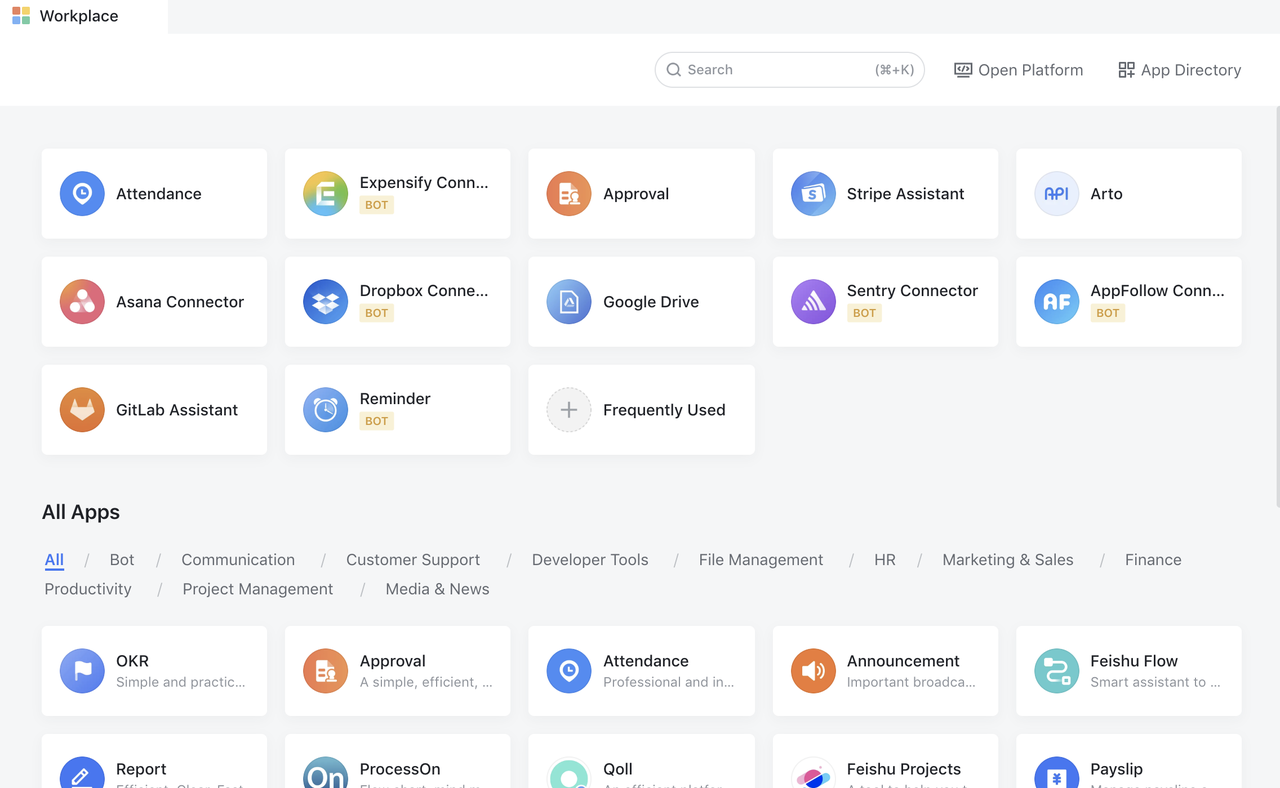 For example, in Feishu Projects, you can create projects and invite the relevant personnel to participate. All the relevant project information, such as chats, project calendars, and documents, can be brought together in one place, allowing project members to view and manage resources at any time.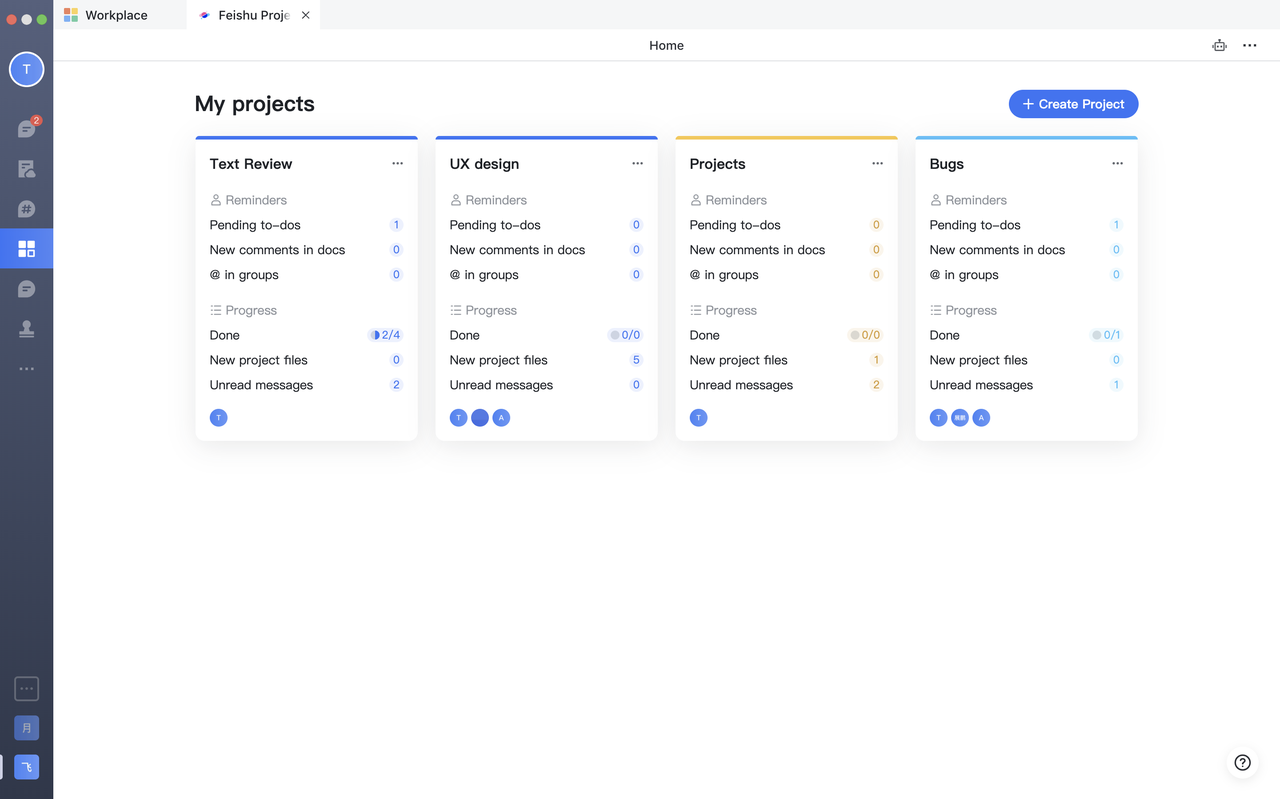 💐 Feishu aims to assist enterprises and teams in improving task management efficiency, empowering remote collaboration, and enhancing competitiveness through our efficiency tools. 
💗 Feishu is here to bring efficiency to your office.