2020 has been the most difficult and challenging year for many companies. COVID-19 has quickly sparked the most significant change in how we work. Although some people have found it enjoyable to work from home, many others have experienced additional pressure to stay aligned, connected and highly efficient.
Feishu was built for this.
Because it's an
all-in-one platform
, all the essentials you need – messages, documents, calendars, emails, you name it – are organized in one place and accessible from anywhere. This makes it easier to access information, collaborate effectively with your colleagues and, ultimately, get work done faster.
. Put everything on your calendar, including lunchtime and me time to establish clear working hours
On
Feishu Calendar
, you can set your working hours to let your teammates know when you're working and when you're not. This is especially useful if you and your teammates are in different time zones.
You may need to cook and have meals with your family when working from home. If you know that you can't talk during those times, why not put them on your calendar? Putting all events – even things like lunch or going out for a walk – on your calendar helps eliminate unnecessary back-and-forths by aligning expectations on when you're available for meetings or work-related activities, clearly separating work from your personal time.
. Use "Do Not Disturb" to stay focused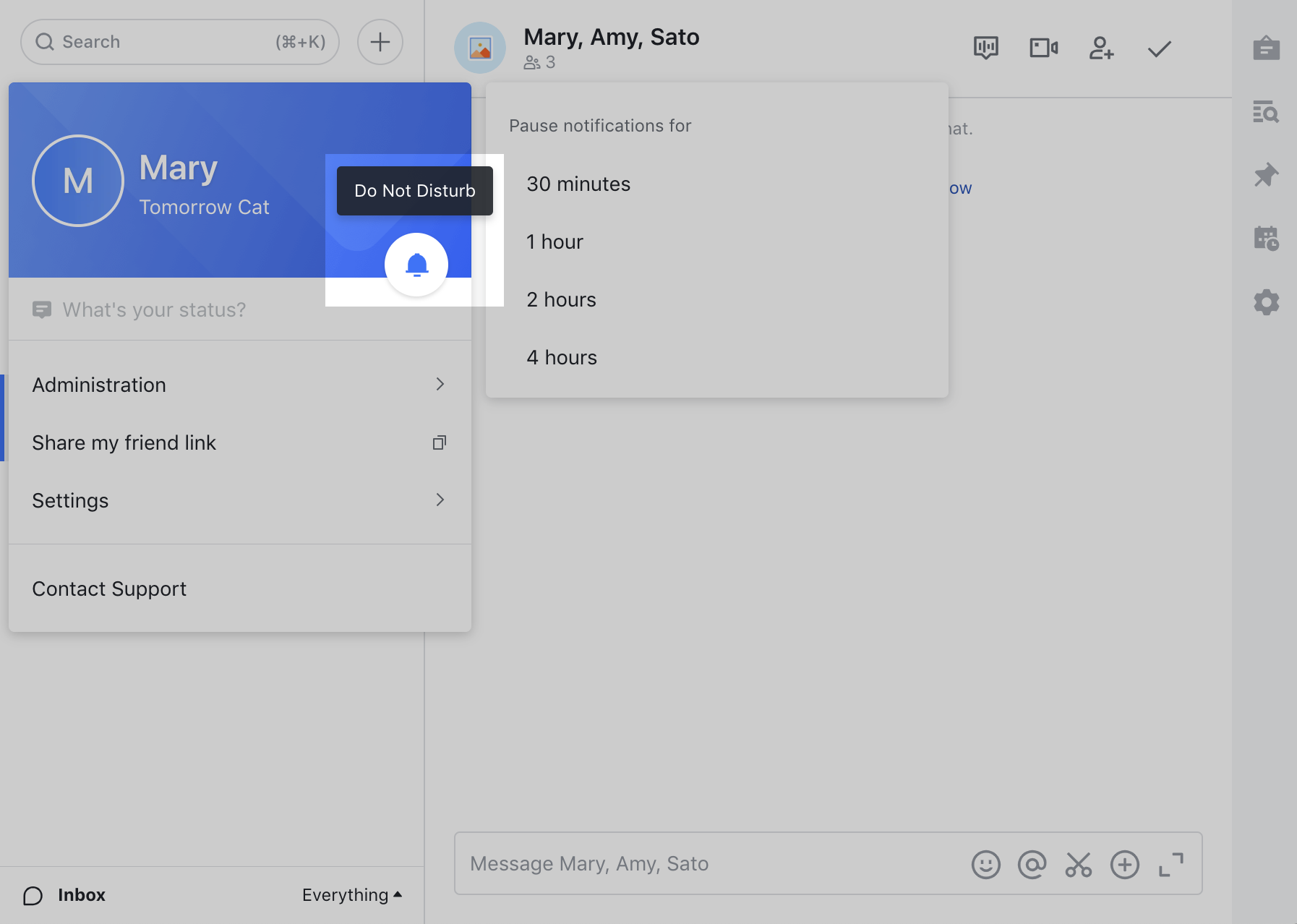 . Use the SamePage method to conduct meetings
Last but not least, we recently launched an exciting new integration between Feishu Video Conferencing and Feishu Docs, which is called
the SamePage method
, so that you can share your screen and Docs during the meeting.
Even more amazing is that everyone can edit or comment on the Doc right from the video conferencing window – even when they're on the go.
We also cover it in more details here: